Russ Brown Motorcycle Blog
Get All the Latest Biker News from Russ Brown's Motorcycle Blog!
I met Brittney and Al Korff about 5 years and 2 babies ago. They live in Redlands, Ca where Al builds custom choppers and fabricates parts while Britt sews and sells amazing vintage and custom pieces. They also have 3 of the best dressed, not to mention the most...
Kahli Smith, Melissa Gee and I do a little ride every Summer. Last year we did Mexico, the year before we did Vegas and Palm Springs, and this year we decided on Lake Cachuma, CA. We all individually own our own businesses and are busy as hell - so it was time for a...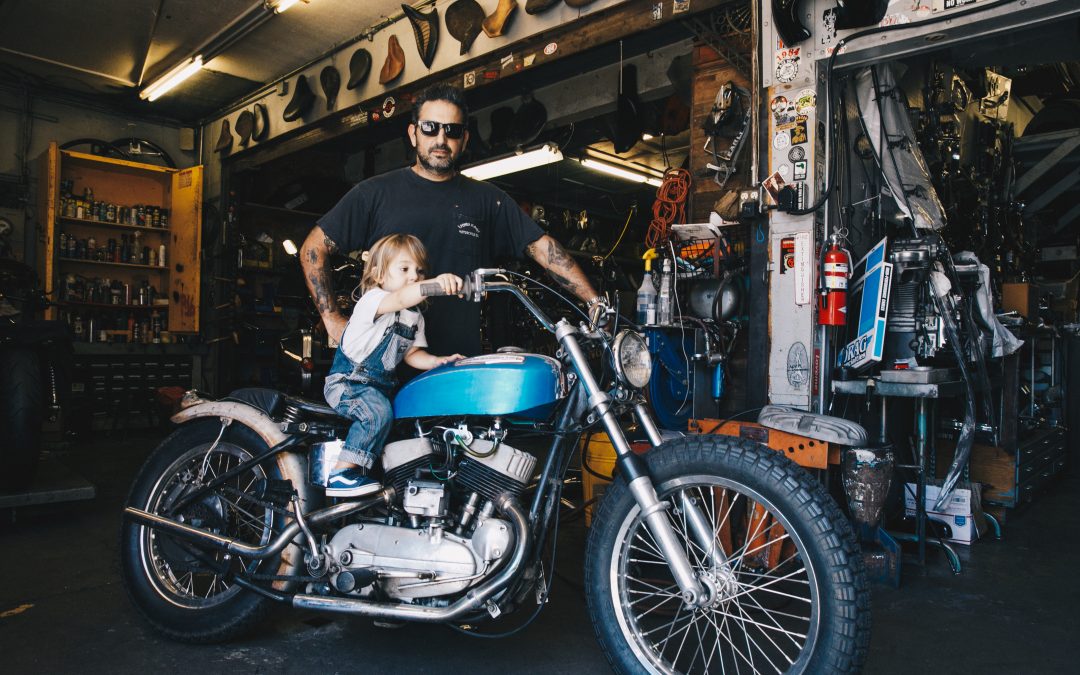 If you ride you know about Powerplant, or P16, as you may have seen it on a shirt or hat at the last motorcycle event you were at, even if it was SO long ago. Yaniv and his shop are an LA staple in motorcycles and have been for years. He is an invited builder pretty...