It's easy to get caught up in the excitement of buying a new motorcycle. Sometimes riders get caught up in the aesthetics of the bike, and fail to consider some very important features that can make or break their motorcycle riding experience. Before you run out and buy a bike just because it has the coolest paint job, consider these 5 tips for buying a new motorcycle.
1. Choose the bike that's right for your needs. Think about the type of riding you will be doing because each type of motorcycle has a different fit. High performance motorcycles, built for speed and acceleration, can be uncomfortable for commuting. Their ergonomic design often forces riders to lean forward to hold the handlebars and the placement of the foot pegs can cause their legs to be tucked up high. Conversely, touring bikes are meant to be ridden long distances. They offer comfortable amenities such as backrests, windscreens, saddlebags, radios and speaker systems. The design of a cruiser, like a Harley-Davidson, provides for more upright posture and allows you to stretch your legs out in front of you.
2. Do your research. Many dealers will not let you test-drive a motorcycle, so you will need to do your research online. Many websites offer reviews of bikes, and some manufacturers have forums where bike owners can share their first-hand experiences. At the dealership you do need to sit on the bike and make sure your feet comfortably reach the ground and that you can hold the bike steady. You could also consider attending a bike show that offers demo rides or head to the International Motorcycle Show. The International Motorcycle Show will have every type of bike available all under one roof. Not sure if you want a Harley-Davidson or an Indian? Compare them together at the International Motorcycle Show. They begin this month and will be coming to a city near you. For details head to their website at https://www.motorcycleshows.com/. Enter the code RBBAM14 and receive $2 off.
3. Shop around for the best price. Typically, there's not much room to haggle on price unless you're interested in a less popular model or a less desirable color. Also, some dealerships may have last year's models offered at a discounted price. The final price on a motorcycle is going to include setup, dealer-prep and delivery fees, and some dealers may charge a premium on top of that. These fees can range from several hundred to several thousand dollars.
4. Don't forget about insurance. If you're financing the bike, most lenders will require insurance, and all states except Montana and Florida require bike owners to carry liability coverage. High performance bikes are usually the most expensive to insure because there are more accident claims on them. Touring bikes rack up mileage quickly and often have a lot of owner customization, causing them to be expensive to insure. Cruisers are somewhat less expensive to insure, and off-road bikes are usually the cheapest because they are less likely to be involved in an accident with a car.
5. Get properly trained. New and experienced riders, who may be buying a motorcycle they've never ridden, need to complete a Motorcycle Safety Foundation Rider Course. There are over 1,500 course locations across the country, and everyone has something to learn.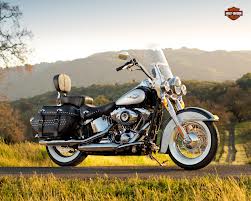 Russ Brown Motorcycle Attorneys® have been representing injured motorcyclists Nationwide for over 3 decades. From Los Angeles, California to Miami, Florida, Dallas, Texas to New York City, NY, from Phoenix, Arizona to Chicago, Illinois, Lansing, Michigan to San Francisco, CA. To learn more about our firm or BAM, our free roadside and legal assistance program, call us at 1-800-4-BIKERS or visit us on the web at www.russbrown.com.