IMS Coming Soon  – Russ Brown Motorcycle Attorneys®
No matter where you live, the International Motorcycle Show will be close by. The traveling motorcycle extravaganza will be hitting 12 major metropolitan cities across the U.S this fall and winter. If you love motorcycling like we do—and you've never been, then this is definitely the year to go.
The 2013-2014 International Motorcycle Show will feature some big celebrity names, including Leslie Porterfield, the world's fastest woman on a motorcycle, custom bike legend Rick Fairless, AMA pro racer Brian Stokes, custom bike artist Dave Perewitz, and World Champion Scott Russell.
 For $2 off your IMS ticket enter code RBBAM14
While you are there, you can enter in the Ultimate Builder Competition, sponsored by J&P Cycles, or tour the one-of-a-kind motorcycles in person. They will hand out nearly $90,000 in prizes to custom bike winners, so if you have a work of art you'd like to enter, you need to act quickly!
Everyone who attends the IMS this year will want to check out the Aftermarket Marketplace. With thousands of vendors, you can purchase cool gadgets and accessories to customize your ride. There will be helmets, Bluetooth communication systems, brakes, suspensions, and more. Plus you will get to test out the gear guided by specialists who can help you find the right accessory to fit your budget.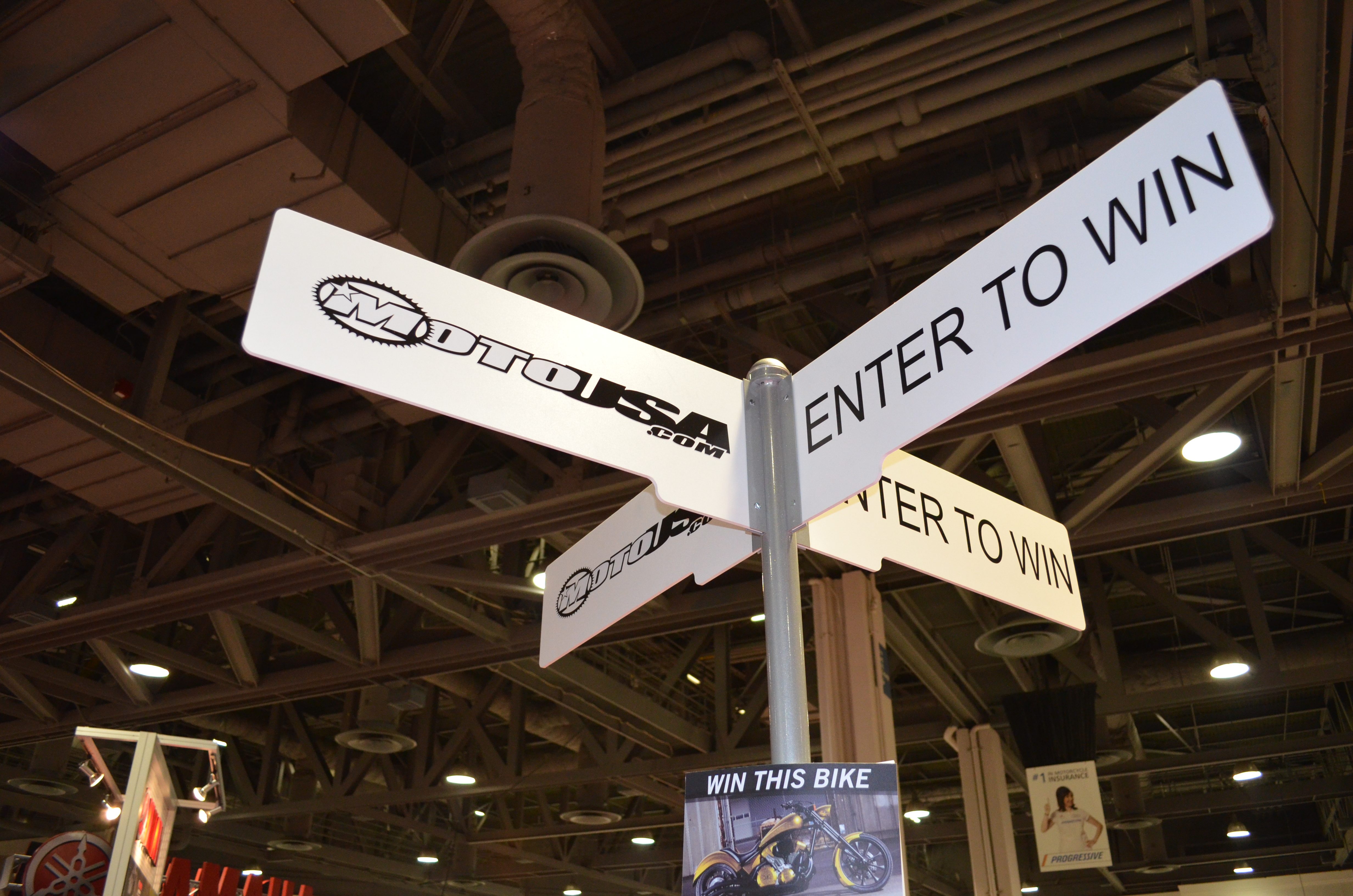 The IMS tour will also feature stunt shows, motorcycle safety seminars, demo rides, and free gear check. Best of all, an adult 1-day pass won't bust your wallet at just $15; a 3-day pass is just $30. You can purchase tickets on the IMS website (don't forget to use the Russ Brown/BAM code for $2 off RBBAM14)
The 2013 – 2014 IMS will be heading to 12 major cities in the Unites States, including:
·       San Mateo, California
·       Dallas, Texas
·       Atlanta, Georgia
·       Long Beach, California
·       New York, New York
·       Novi, Michigan
·       Washington, DC
·       Minneapolis, Minnesota
·       Phoenix, Arizona
·       Cleveland, Ohio
·       Chicago, Illinois
·       Seattle, Washington
The Russ Brown Motorcycle Attorneys® have been representing injured motorcyclists for over 3 decades. To learn more about our law firm, BAM, our free roadside and legal assistance program, and to grab any of our legendary stickers, stop by our booth at any of the International Motorcycle Shows, call us at 1-800-4-BIKERS , or visit us on the web at www.russbrown.com.