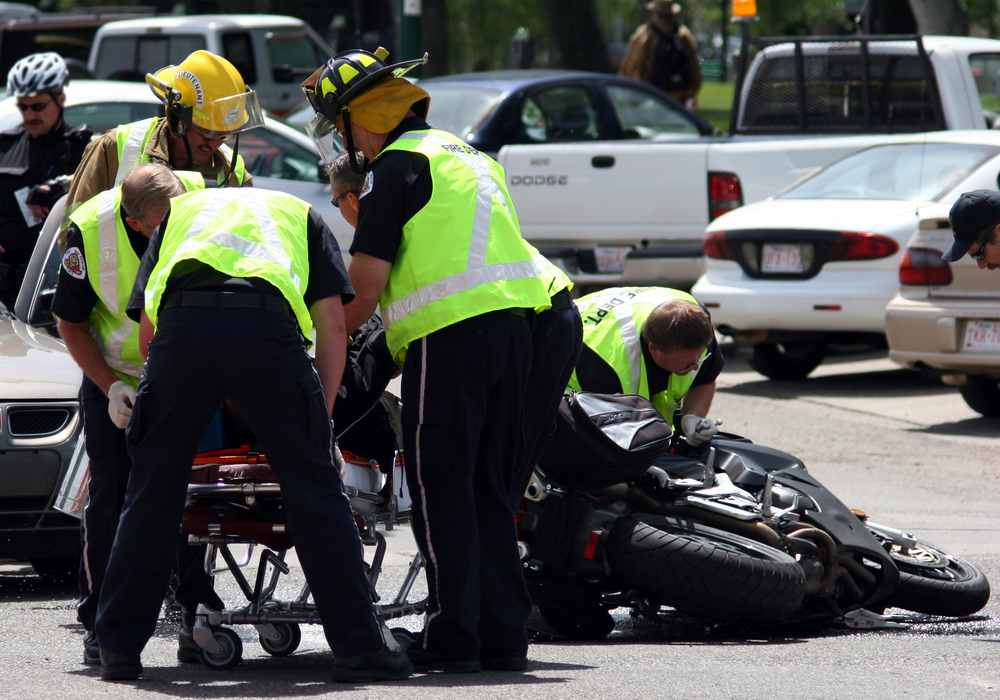 Los Angeles Motorcycle Accident Lawyers – As reported in the Echo Park Patch, a serious Los Angeles motorcycle accident occurred on May 5th, 2011 in Echo Park. The unidentified biker, said to be a Latino man in his late 20s or early 30s, was traveling westbound on Sunset Boulevard when a motorist turned left from Sunset onto Logan Street and directly into the pathway of the oncoming motorcyclist. Bleeding from chest and lung injuries, the unlucky biker was transported to L.A.County Hospital, where he was listed in critical condition.
Left-turning vehicles is one of the most common auto/motorcycle accident that affects Los Angeles motorcyclists and is seen by Los Angeles Motorcycle Accident Attorneys. These accidents are extremely common on roadways with decreased visibility, especially in hilly areas with winding roads such as are found in the Foothills and some other areas surrounding L.A.
How Los Angeles motorcyclists can reduce the risks from left-turners
L.A. motorcycle lawyers recommend the following special precautions for motorcyclists when approaching intersections of any kind, especially in hilly areas or at night:
Slow down, always enter intersections cautiously
Watch for pedestrians, turning vehicles, and obstacles in the roadway
Use headlights, signals, and reflective gear
On curving roads, assume that roadside vegetation reduces visibility
At intersections in rural areas of L.A. County, watch for loose gravel, spilled diesel and other potential slip hazards
Ride around oil stains left by vehicles waiting at intersections; avoid turning on them if possible, especially after rain.
The above safe-riding recommendations can help Los Angeles motorcyclists reduce the risk of sustaining serious injuries that can lead to a lifetime of pain and disability.
Still, there's reason for hope. If you have been hurt in a motorcycle accident, or if someone you love has been injured or lost in a motorcycle wreck, a Los Angeles motorcycle attorney can help. An experienced L.A. motorcycle lawyer can take strong action to safeguard your rights and win the financial support and long-term help that you deserve. Call the Los Angeles motorcycle attorneys at 1-800-4-BIKERS to arrange your free appointment today.
Powered by Qumana