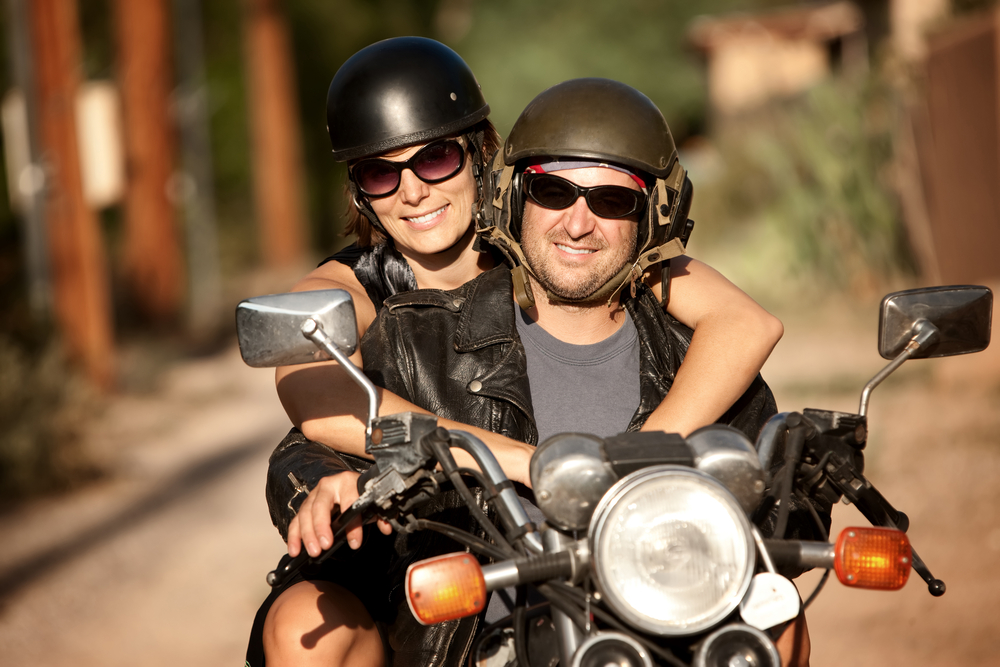 A Florida motorcycle attorney to stand up for your rights: In a recent Daily News essay written by a Florida journalist accustomed to covering motorcycle accidents, there shine a couple of valuable observations about motorcycle wrecks here in the State of Florida. The first and most important observation is that helmets do indeed help motorcyclists, although they are certainly not a cure for motorcycle accidents. Second, lack of visibility remains a key risk factor for Florida motorcycle crashes. Even sober, law-abiding, and attentive drivers who are already watching out for motorcycles can suffer from the disease of distraction. Florida motorcyclists need more than luck to prevent motorcycle accidents.
Helmets help, and full-protection helmets are best
Helmets are the first step toward improving a motorcyclist's chances of reducing injuries during a serious Florida motorcycle wreck, and both scientific studies and anecdotal evidence show that helmets do indeed help. Yet, it is also worth considering the following safety loophole: Although helmets are required by law in many jurisdictions, some motorcyclists fail to secure the chin strap to ensure that the protection is retained during a motorcycle accident, and so the helmet's protection is lost upon first impact.
Worse, although in compliance with law, many popular "bucket"-style half-helmets provide minimal protection in case of a bike wreck. These helmets often cover only part of the neck, leaving a Florida biker's most vulnerable parts exposed upon impact during a motorcycle crash. Florida motorcycle lawyers have long advocated for better standardization and more uniform enforcement of motorcycle helmet laws, to reduce the potentially-disastrous consequences of motorcycle crashes.
Visibility is the other key to motorcycle safety in Florida
Lack of visibility continues to be a leading cause of motorcycle accidents on Florida roadways, as illustrated by recent local news reports. While reflective materials for riders' clothing and better illumination may help, some veteran bikers recommend using hand signals and eye contact with nearby drivers to maintain their awareness and encourage them to share the road with motorcycles.
As highlighted by recent "close calls," even careful motorcyclists can suffer serious accidents, especially when distracted drivers are involved. If you or a family member has been hurt in a motorcycle accident in Palm Beach, Miami, Ft. Lauderdale, Pensacola, or anywhere in Florida, you should contact our Florida motorcycle lawyers immediately. An experienced Florida motorcycle attorney will stand up for your rights and ensure that your family receives financial compensation and other long-term help, such as therapy and rehabilitation. Call the Florida motorcycle lawyers today at 1-800-4-BIKERS to schedule your no-obligation consultation.
Powered by Qumana