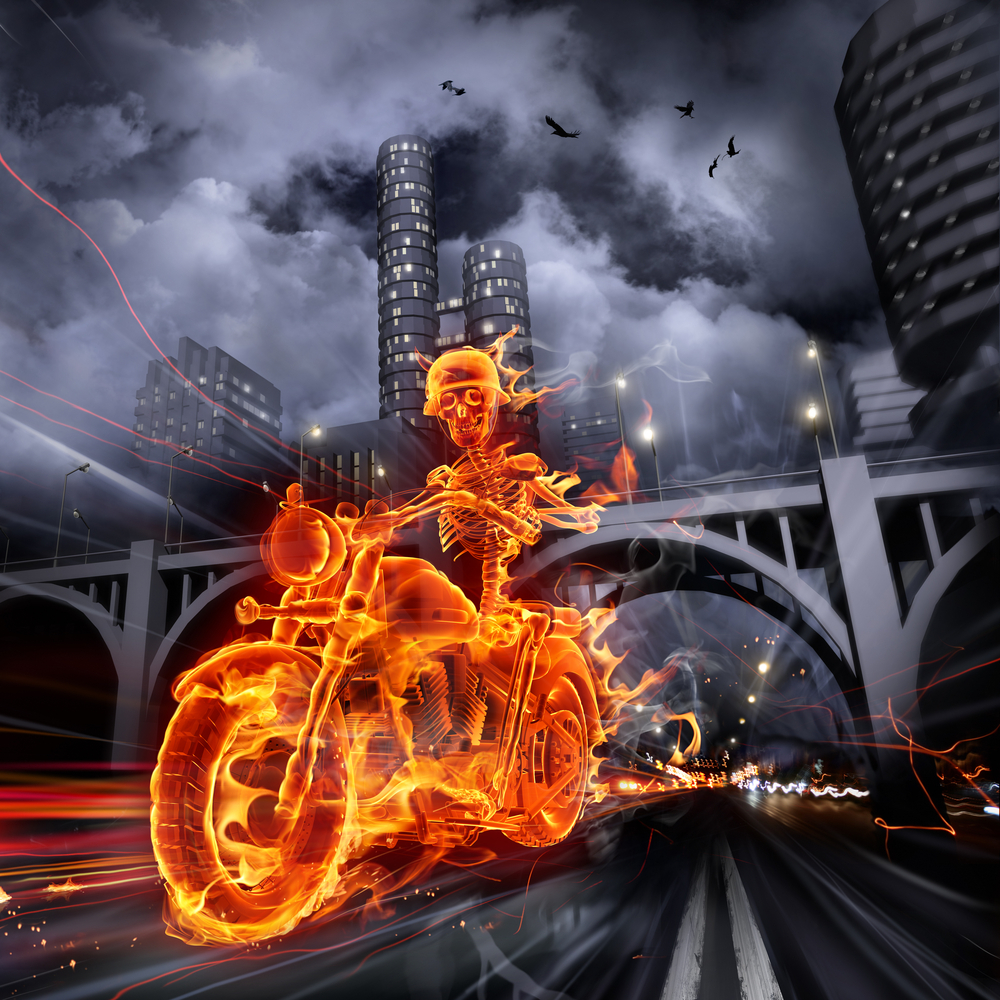 According to the Mercury News, a San Jose motorcycle cop was injured in a violent hit and run accident earlier this spring. The officer, Devlin Creighton, was about to make a routine traffic violation stop on First Street, when another vehicle pulled out in front of him, slammed on the brakes, and caused the San Jose motorcycle officer to crash. The driver of the other vehicle then sped away from the crash, leaving the motorcycle victim with serious injuries. San Jose police officers are treating the San Jose hit and run accident as a felony.
The injured motorcycle cop was treated at Regional Medical Center in San Jose for injuries to his head, face, chest, and wrist. While the severity of these injuries was unknown at the time of the report, it is likely that the officer will need to be placed on medical leave for some time.
San Jose Motorcycle Accident Attorneys: Hit and run motorcycle accidents leave serious injuries
While any hit and run accident is traumatizing, a hit and run motorcycle accident can be particularly devastating due to the severity of the injuries most motorcyclists sustain. In addition, any delay in medical treatment or emergency aid can mean the difference between life and death for a motorcyclist. Failure to stay at the scene of an accident and lend aid is considered a hit and run and can be treated as a felony offense.
If you or someone you love is injured in a San Jose hit and run motorcycle accident, it is important to seek legal representation immediately. You will need an attorney who is skilled in representing victims of hit and run accidents, in order to ensure that you receive all the compensation you need after your accident. Sadly, many insurance companies deny or delay medical claims following a hit and run accidents. As such, you will need a motorcycle attorney on your side through the entire legal process to assist you in dealing with your insurance company. Once the hit and run driver is apprehended, your motorcycle accident lawyer can ensure that he or she is held accountable for your accident and for any injuries his or her negligence has caused.
After a San Jose hit and run motorcycle accident, you may find yourself wondering what to do next. If you suffered severe injuries in the accident, your family may be caught off-guard and may find themselves struggling to make ends meet while the hit and run driver is still at large. When this occurs, it is important to remember that you are not alone. Our San Jose motorcycle accident attorneys will be zealous legal advocates for you and your family after a hit and run accident. Call us today at 1-800-4-BIKERS to schedule a free consultation. We Ride—We Care—We Win.
Powered by Qumana