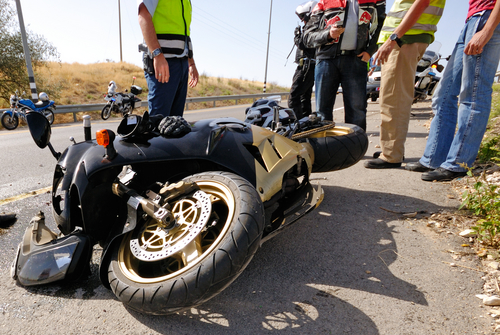 As reported by both the NBC Bay Area News and the Mercury News, an unidentified motorcyclist was killed March 10th, 2011 in an early-morning chain accident on Highway 101 in San Mateo, near the Dore Avenue exit.
According to a California Highway Patrol (CHP) spokesperson, a woman commuter driving a Honda Accord fell asleep at the wheel and skidded through several lanes of traffic, causing a series of accidents. Although several Good Samaritans attempted to flag down oncoming vehicles, an unlucky California biker, still unidentified at early press time, lost control of his motorcycle while approaching the accident scene and fell. He was declared dead at the scene.
A San Francisco, California motorcycle lawyer to stand up for your rights
Sadly, drivers who drive fatigued may be difficult to spot before it is too late. With long and sometimes difficult commutes around the Bay Area, drivers may be forced to drive after long shifts, thus increasing the likelihood of falling asleep at the wheel. Compounding the problem is that once they are awakened, most drivers fail to admit that they actually fell asleep at the wheel, making it difficult for investigating authorities to discover exactly what caused the accident.
San Francisco, California motorcycle lawyers have long recognized that fatigued drivers present a heightened danger to motorcyclists, especially under poor-visibility conditions. As highlighted by this most recent story, sleeping drivers may suddenly cut through traffic and strike unsuspecting motorcyclists and fellow motorists alike. Even a slight unexpected lane shift can be enough to clip a San Francisco  motorcyclist who is riding alongside of them.
Because sleeping drivers may difficult to recognize and prevent, if you or a family member has been involved in a motorcycle accident, it is important to discuss you case with an experienced California motorcycle attorney. A California motorcycle lawyer can help protect your rights, hold negligent drivers accountable, and most importantly, win the compensation and long-term support that your family needs—and deserves. Learn more by calling the California motorcycle attorneys at 1-800-4-BIKERS to arrange your free consultation.
Powered by Qumana