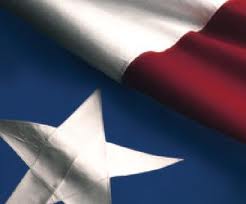 Texas Motorcycle Accident Attorneys:  It seems that traveling on Texas Highway 281 near San Antonio is especially dangerous for motorists and motorcyclists alike, according to a recent KVUE news report. The report, based on data gathered by the Metropolitan Planning Organization, showed that more than 28,000 San Antonio motorists were injured and 161 were killed in road accidents in 2008. Yet, the most sobering bit of information gleaned from the report is the fact that, on average, there is a motorcycle accident on San Antonio-area roads every 10 hours.
According to Stephanie Velasquez of the Metropolitan Planning Organization, the majority of the distracted-driver-related crashes, including motorcycle accidents, happened along Texas Highway 281 North, which should help law enforcement focus their efforts on this risky road.
Of the 161 total accident fatalities, approximately 50% are thought to involve a distracted driver—leading to over 10,000 distracted driving accidents. Unfortunately, Texas motorcyclists tend to be disproportionately injured whenever there are distracted drivers on the road.
Texas motorcyclists face a dangerous path when they travel on Highway 281 and other similar Texas roadways. With a fresh motorcycle accident occurring every day here, San Antonio motorcyclists, and guest bikers alike, should be especially cautious when riding along these dangerous highways.
In spite of vigilance and defensive riding, it seems that distracted drivers are a special hazard to motorcyclists in San Antonio and elsewhere in the State of Texas. If you or someone you love has been affected by a motorcycle accident in Texas, it is important to contact an experienced Texas motorcycle lawyer immediately. From San Antonio to Dallas, our Texas motorcycle accident attorneys understand the intricacies surrounding motorcycle accidents in the Lone Star State. As such, we aggressively fight to protect your rights and ensure that you receive the compensation you need to fully recover after a devastating motorcycle accident.
Having a good Texas motorcycle accident attorney can make all the difference in your case.
Powered by Qumana