Top Ten Motorcycles of 2013 – Russ Brown Motorcycle Attorneys®   
If you are shopping for a new motorcycle, look no further! Topping riders' lists everywhere, for best buy, best fuel efficiency, or just plain fun to drive, here are ten of the hottest motorcycles of 2013.
1.    Aprilia Caponord 1200 A blast to ride on a mountain road or even around a city, it's big, fun and all-day comfy. The Caponord 1200 is a great bike that will do everything, quickly.
2.    Honda Goldwing F6B Part touring bike and part cruiser, the Goldwing F6B's shortened windshield and lack of top case give it a futuristic, menacing appeal. Freakishly good handling makes this one a must-have.
3.    Ducati Hypermotard 821 This one is for extreme riders who want the highest performance. It's small and light, giving it brilliant acceleration and super-speed- perfect for the tracks. Combine that with its street bike comfort levels, and you won't be able to stay off it.
4.    Suzuki V-Strom 650 Perhaps the greatest all-around motorcycle out there right now, with the world's most comfortable motorcycle seat, it's great for touring and commuting. With the right set of tires, it would even be a great off-road bike.
5.     KTM 1290 Super Duke R Agile and aggressive, this one will tear up twisting roads in style. Its ABS and traction control can be disengaged, leaving plenty of room for stoppies and wheelies. If this muscular beast doesn't ignite a fire in you, then nothing will.

6.    Harley Davidson Seventy-Two Capturing all the attitude of "Easy Rider", this factory Harley boasts Hard Candy paint, stretched out forks and as much ride-ability as any 1200 sportster.
7.    Moto Guzzi V7 A modern interpretation of a classic café racer, the V7 boasts an improved fuel-injection system. It's a rare retro machine loaded with personality.
8.    BMW R1200GS An iconic bike that offers a fantastic user experience with five different ride modes, Automatic Stability Control and cruise control, and the 2013 model has engine and suspension upgrades to boot. It's a winner both on and off the road.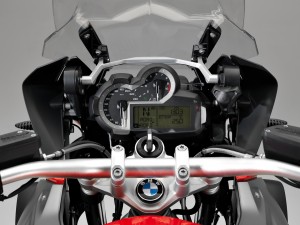 9.    Triumph Daytona 675R Its low mounted exhaust centers mass and shifts weight forward, so you won't be thinking of anything but the speed and the road. With fantastic handling and a sensational ride, it's a sports bike with attitude.
10. Victory Cross Country Tour This is a strong bike with even braking power and you won't find a touring bike with better storage. With its heated seat and grips and its solid protection against the wind you'll never want to part with the Cross Country Tour.
Did we miss a motorcycle you think should have made our list?  Share your thoughts!
Russ Brown Motorcycle Attorneys® – 2013 Top Bikes
Russ Brown Motorcycle Lawyers; fighting for fellow riders for over 35 years.  If you have been injured in a motorcycle accident call Russ Brown Attorneys. Nationwide motorcycle accident lawyers from Los Angeles, California to Phoenix, Arizona,  from Pittsburgh, Pennsylvania to Miami, Florida, Austin, Texas to Atlanta, Georgia.  We can help – call about your injury claim now 1-800-424-5377.