Once you travel west, east, or north of Lancaster and Palmdale, you will find lots of dirt roads and trails that you can spend all day and all night discovering. As you travel into the Antelope Valley on the 14 Freeway, it looks like it's just a big town full of asphalt, buildings, and lots of cars but there is so much more to explore. Before you start exploring there are some legal issues that we need to discuss.
These laws cover both off-highway vehicles and on-road vehicles. In Los Angeles County, you can not ride any off-highway vehicles on private property unless you have permission, government property, or commercial property. If you are caught riding any off-highway vehicle on any property but your property or property that you have permission to ride on, you can be cited for 15.68.020 of the Los Angeles County Code, Click Here. You could also be arrested for trespassing if you were warned not to be on the property or there are no trespassing signs, Click Here.
There are plenty of phone apps and websites that you can investigate to help you stay on the right side of the law and avoid trouble. I found a great app called land glide that shows where private, commercial, and government property are located and who owns the property. You can get on this app and see where you want to go to ensure that you are not on someone's land.
Most of the dirt roads you will drive by are open to the public unless they have a private property sign or no trespassing sign. If you don't see anything, you should be safe to take those roads and trails.
Now, something to think about when taking dirt roads in the Antelope Valley is that we have a lot of illegal dumping, including pallets with nails, sharp objects, and glass. Those two things can ruin a fun day with a flat tire. We also have a lot of soft dirt out here that can cause your motorcycle to sink quickly and throw you off your bike which could cause some serious injuries.
If you want to come out here and do some riding, I would strongly suggest riding with a partner, so if something terrible does happen, you will have someone to help you and possibly get help if needed. We also have a lot of areas in the antelope valley where the cellphone reception can be spotty and can make it hard to call 911 if needed.
One of the great things about the Antelope Valley is that we are surrounded by mountains with lots of trails that you can legally ride on. I prefer the mountain roads because I am on a big adventure bike and like to see trees and not bushes. I also prefer not to have my 600-pound motorcycle sink into the soft sand.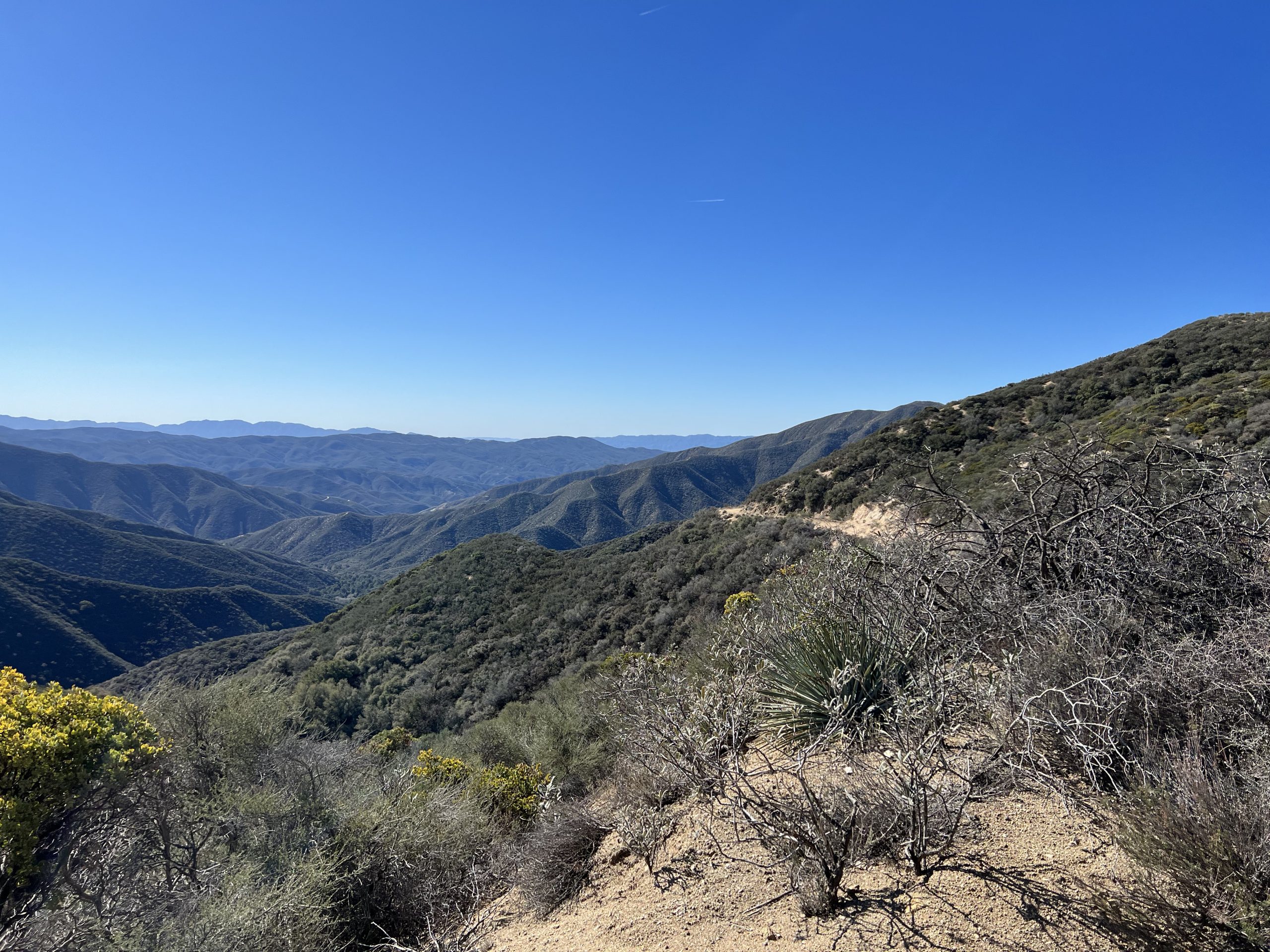 Whether you're riding in the desert or the mountains, check the weather and see what the temperature will be during the day and the night. You always want to be prepared just in case your bike breaks down, and you must stay the night. Having some extra food, tire repair kit, air compressor, small blanket, medications, and anything else you might want to have for an overnight stay will make things more comfortable until you can get help or until help shows up.
Above all things, enjoy your ride and be safe. Whether in the mountains or the desert, there is plenty of wildlife and greenery to see. Always make sure that you're not riding on private property without permission, so you can continue to enjoy your ride and avoid any tickets.
Here are some of the websites, I found to help make sure you're on the right path.
https://www.riderplanet-usa.com/atv/trails/info/california_13775/ride_c4aa.htm
https://www.alltrails.com/parks/us/california/angeles-national-forest/off-road-driving
https://www.blm.gov/programs/recreation/OHV
Sheldon
Follow Sheldon on Facebook and Instagram.
"If you have been involved in a motorcycle accident, don't let it steal your freedom! Call 1-800-4-BIKERS to learn how an experienced motorcycle accident lawyer can get your bike fixed, money for your medical bills, and compensation for your pain and suffering."