Bikes on the field during a National Meet, during the judging process.
The interest in old motorcycles has been increasing, especially since the financial crash of 2008. New and old riders alike have taken to more CB's of all sizes, Bonnevilles, Beemers, and Sportsters in the effort to find joy on two wheels, while working with a tight budget. If you're one of these riders who likes bikes with patina, you may have heard of the Antique Motorcycle Club of America. If not, we're happy to share details about this unique group of motorcycle enthusiasts. 
The AMCA founders, from left to right: T.A. Hodgdon, Emmett Moore, Henry Wing Sr., and Henry Wing Jr.
Founded in 1954 by a small group of New England fans of antique bikes, the AMCA has grown to a membership of about 11,500 members, making it the second-largest organization of antique motorcycle enthusiasts (the largest being the Vintage Motor Cycle Club in England and Scotland). Most of AMCA's members are located here in the US, but it's not required to be a US citizen to be a member; there are an additional dozen or so countries represented among the ranks of AMCA members.

Members gather for a photo during the 2019 AMCA Cherokee Road Run in Kerrville, Texas.
Owning an antique motorcycle isn't even necessary to be an AMCA member. "From the beginning, the purpose of the club has been the preservation, restoration, and operation of old-time motorcycles," says AMCA Executive Director Keith S. Kizer. "Members of the AMCA own, restore, preserve, study or just admire motorcycles that fall into the antique category, meaning they are at least 35 years old." The benefits of membership ($40 for US, $55 for international) include six issues of AMCA's magazine, access to their online forum and its 9,000 participants, discounts from sponsors, discounted or free entry to the AMCA National Meets, participation in their National Road Runs, and general camaraderie with fellow AMCA members. 
One of the most interesting bikes you can find among the AMCA membership is the Bohmerland, seen here at the Barber Museum in Birmingham, Alabama.
With over 11,000 members, being well outnumbered by the bikes they own, the variety of both people and their machines is vast. Members range from actors, medical professionals, legal professionals, and multi-millionaire collectors, to your everyday person, some with fixed incomes, or some who own just one bike. About ¼ of members are women, not including spouses of active members, who enjoy an associate membership. The common thread among all of them is simply enthusiasm and vast knowledge of old bikes. Among members' rides, you'll find a little bit of everything from Honda Z-50s, Yamaha DT175s, and Kawasaki ZX-9s, to Indian Chiefs and Harley-Davidsons, to Honda Goldwings, or the more highly sought after marques like Crocker, Flying Merkel, and Bohmerland. Venture into the AMCA's Facebook page, and you'll find a sea of knowledge of nearly every bike made before 1984. 
Cris Sommer Simmons leads a ride during one of AMCA's National Road Runs.
Women make up ¼ of the membership, not including spouses (as seen here), who enjoy an associate membership.
While there are so many enthusiasts that form the ranks of AMCA's membership, Kizer says the organization's biggest challenge is not gaining new members, but keeping them. He credits Bill Wood, editor of Antique Motorcycle Magazine, and AMCA's secretary John Markley, for building an outreach plan that keeps members engaged. With the average age of members being 61, Kizer and his colleagues are determined to get the younger generation involved in the organization and stick around. "Finding younger members from their 20's to 50's to carry the torch of learning the history, mechanics, and preservation of the oldest of the old motorcycles is the key to our future."

The AMCA's magazine The Antique Motorcycle comes 6 times per year and is among the many benefits of membership.
Regardless of age, everyone is welcome to join the AMCA. Kizer makes a case for the retro and antique bikes: "Old is in and when the rest of the motorcycle community around the world is shrinking because the average young person today is not into motorcycling, that is not true for vintage and antique motorcycles. Everyone is trying to jump on board and keep up because old is cool. We are not an industry worried about sales. We are the original re-cyclers. Come join us, you'll be glad you did."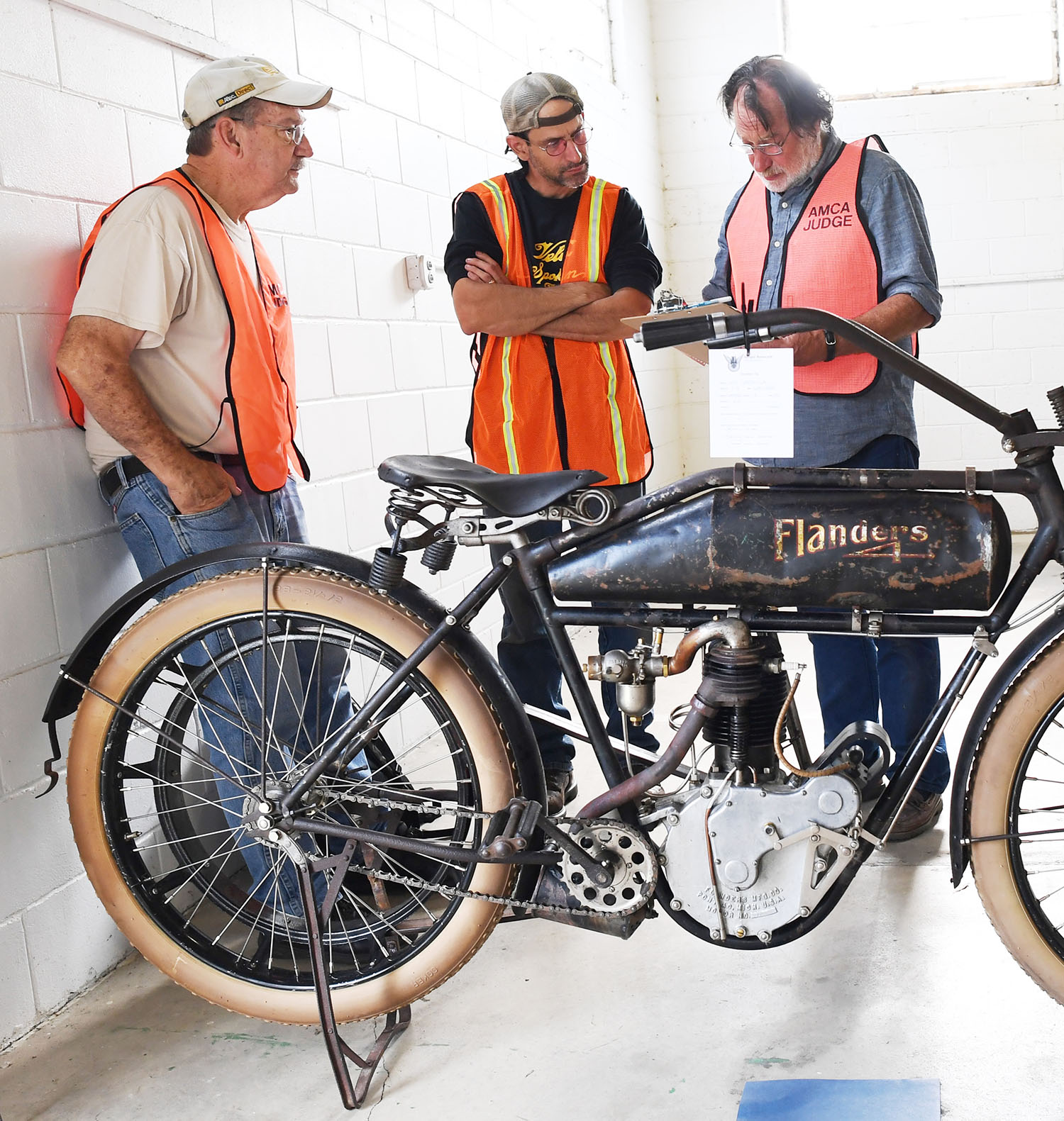 All Photos Courtesy of AMCA
"If you have been involved in a motorcycle accident, don't let it steal your freedom! Call 1-800-4-BIKERS to learn how an experienced motorcycle accident lawyer can get your bike fixed, money for your medical bills, and compensation for your pain and suffering."