Last fall Becky and I took a trip to Julian, which was gorgeous, but we decided to head to Borrego the Thursday before we trekked down to San Felipe, Mexico to chill and break up the 350-mile journey. We met up in San Jan Capistrano and took a route down the coast then inland on the 76. This was my second time riding through the Pauma Indian reservation and the land is beautiful. This time of year it smelled of Orange Blossoms and crisp fresh air…I always wish I could stop to buy fruit from all the farm stands but I always happen to be on a bike when I'm passing through!
Our first little destination was Heidi's Hide Out, it was recommended on our last trip to this area, so we were excited to make it happen this time around.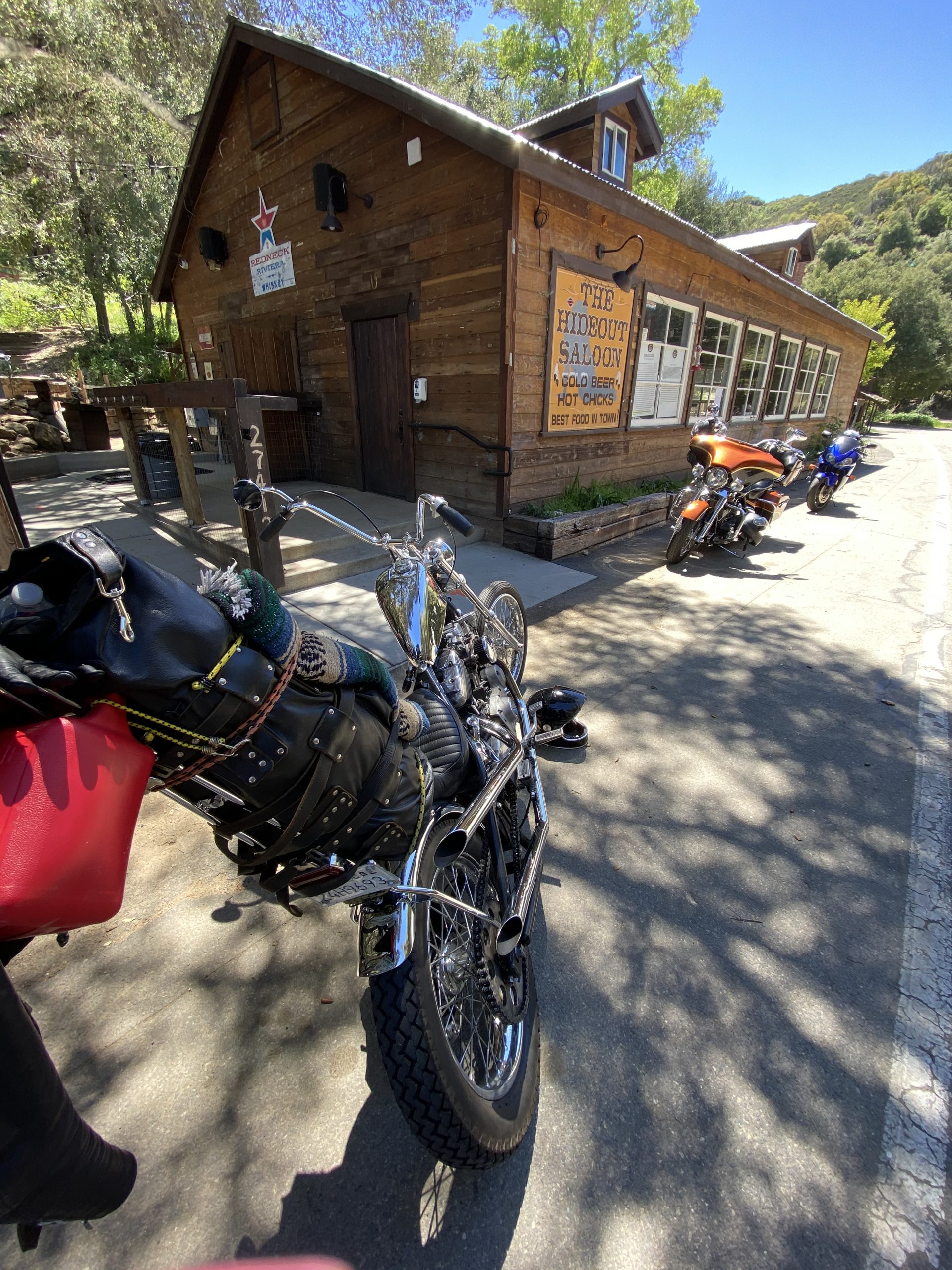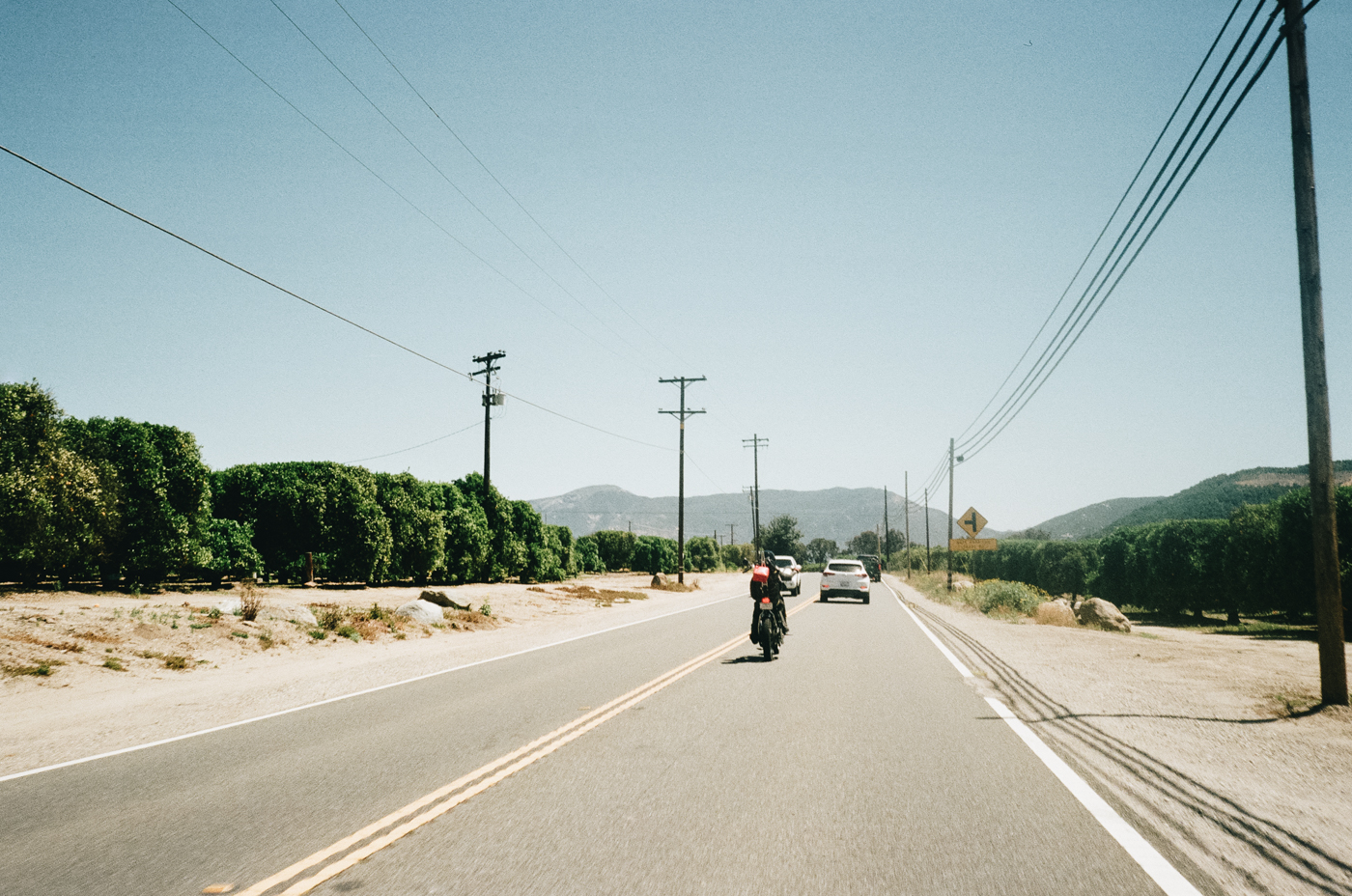 We ended up meeting a few older bikers that had made the same pit stop and we are hoping to catch them at Sturgis! About 30 minutes later we made it to Borrego Springs and we absolutely loved it The ride-in was fun, and the scenery was gorgeous, but DAMN, was it HOT!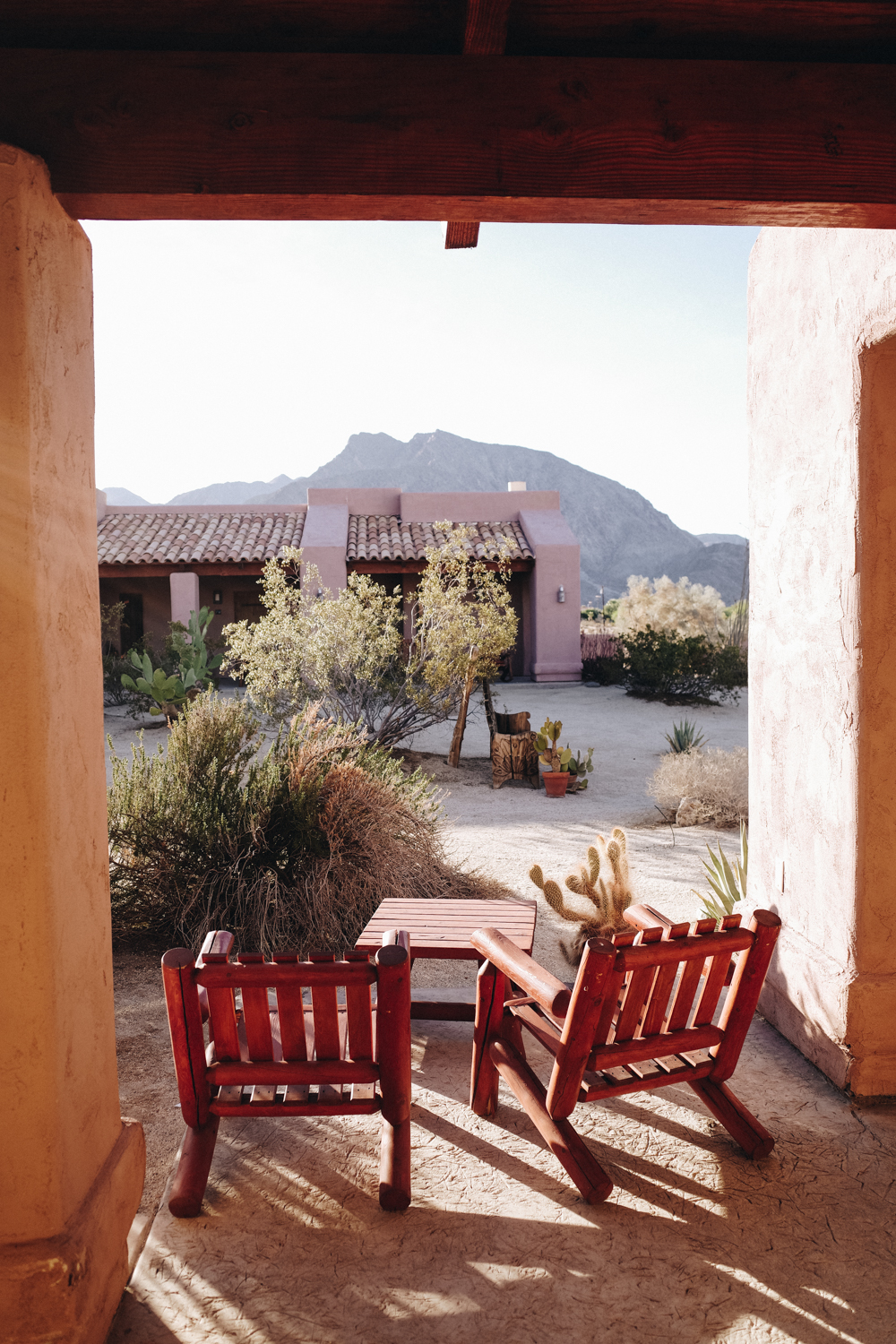 We stayed at the Borrego Valley INN and jumped into the pool within minutes of our arrival. It's super cute and trendy, highly recommend checking it out! After we hung by the pool we needed to pick a place for dinner and I, a self-proclaimed Yelp Queen, found this little place called Carlee's, nothing fancy but it had good reviews. There was a constant flow of people and it seemed to be a popular spot, and for good reason, it was solid! Good food, good service, and good tunes! We had a great dinner and stopped by the town gas station to fill up our gas cans so we could just jam out the next morning.
We anticipated an extremely hot ride so we packed up our bikes and headed out around 8 am hoping to miss the 100+ degree weather, we did not, but we also didn't anticipate the insanely bumpy, rocky, and gravely roads ahead. I was all right, but this was Becky's first long haul on her newly built sporty chopper so we took it slow but made it in one piece! We arrived at the border town of Calexico in good time, made a few friends at our last US gas stop, then got our butts into Mexico, no problem!
We were really feeling that heat at each stoplight as we made our way through Mexicali and managed to evade the 'speed bump of death,' which apparently took out a Panhead on the way down this year!
We took a quick break at a small outpost two-thirds of the way that was set up by some locals; it had a bar, bathrooms, and shade. We hit the restrooms, drank some water, and cooled off for a few minutes before getting back on the road. We were only about 55 miles out and I was fiercely craving a Piña colada by this point!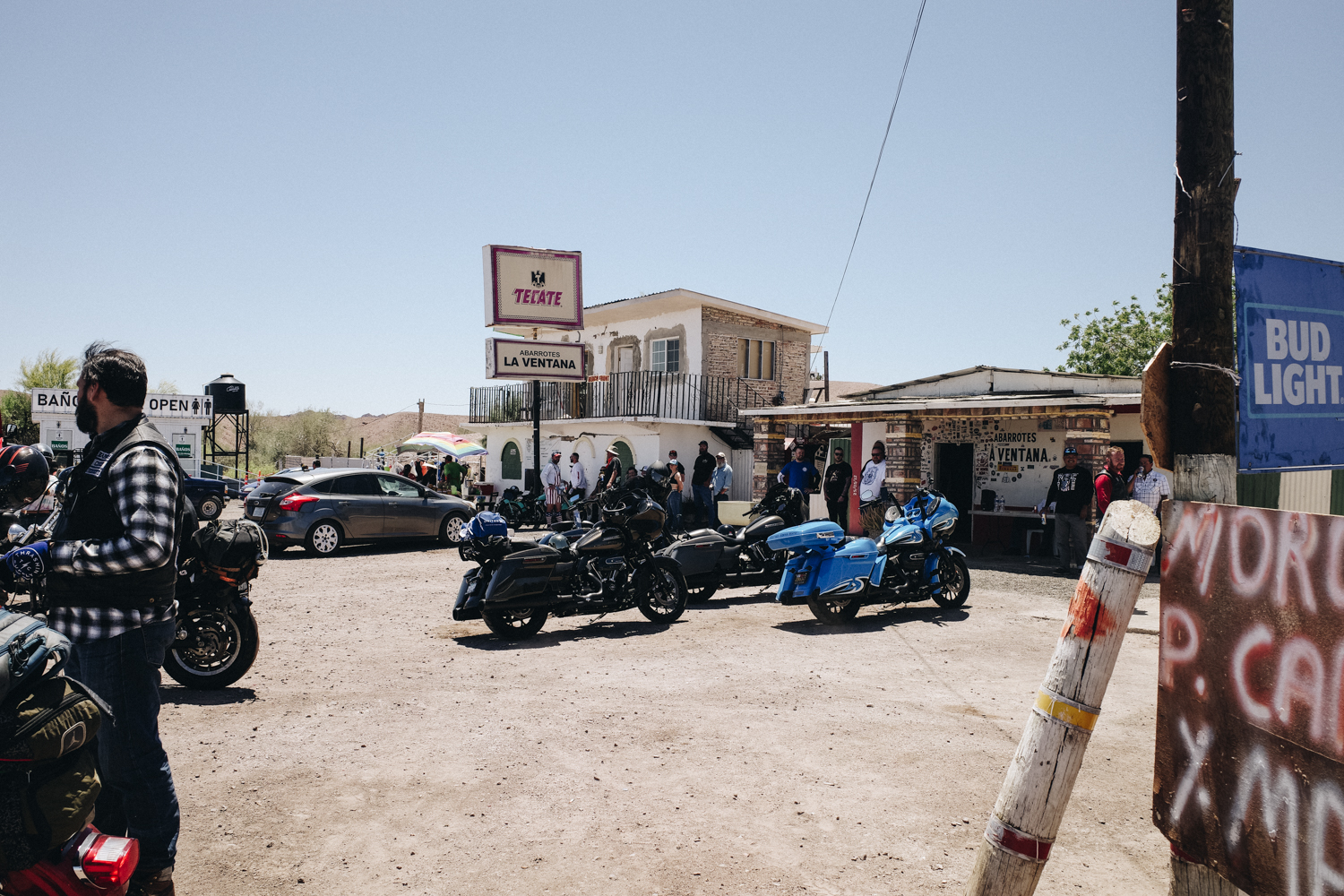 And just like that, we were in San Felipe, one of our favorite places! We have always visited in the off-season so we were excited to finally see this place crawling with people and motorcycles!
The first stop was one of our favorite taco spots downtown then we headed to the house we were staying and unpacked our bikes and took a load off. We put ourselves back together and rode over to Rubens and Kikis where the event officially takes place. Tons of people had already arrived and had their tents set up along the beach and there were TONS of bikes, new and old, choppers, baggers, and everything in between!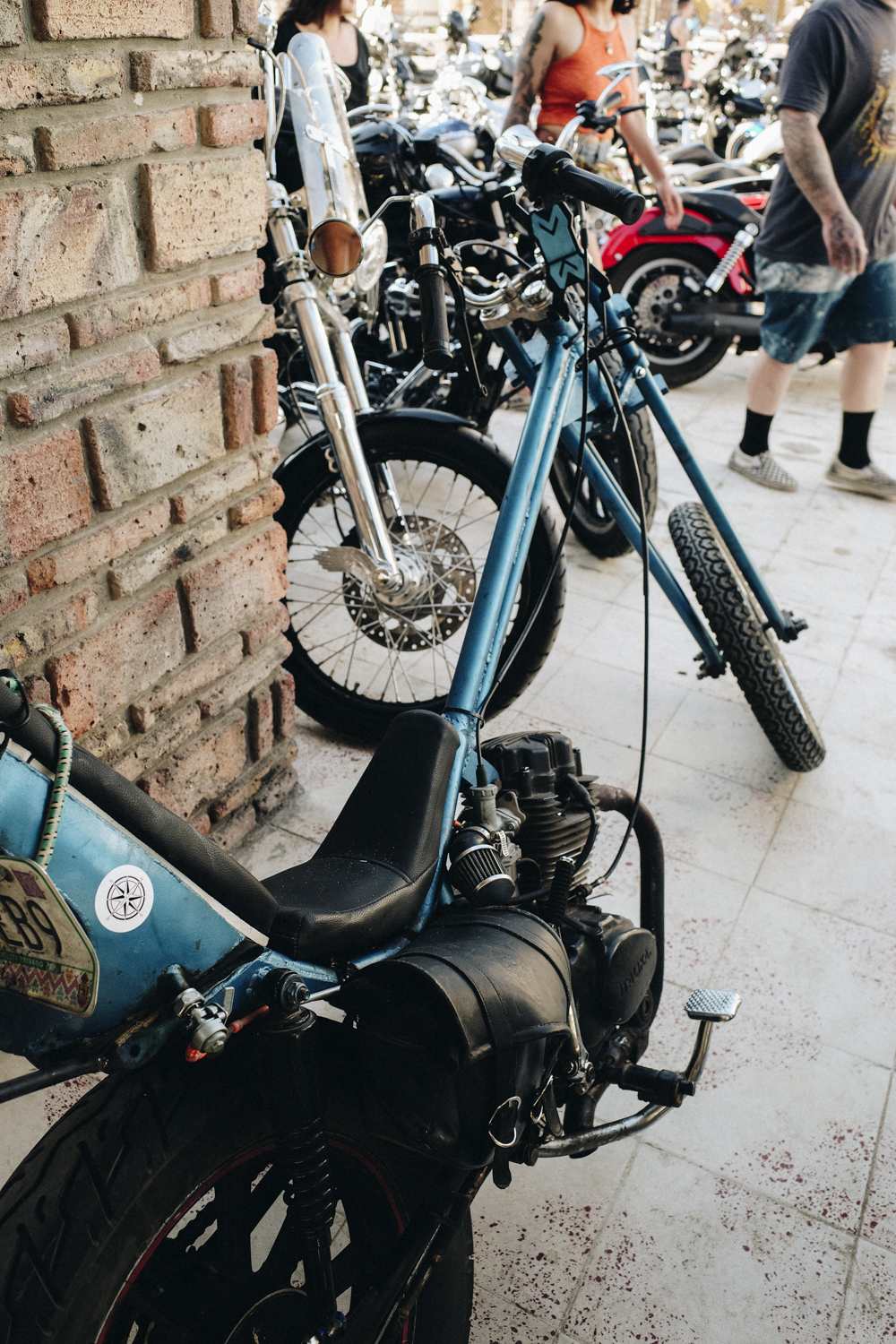 We made some new friends and caught up with a few from back home, but we didn't last long on night 1, we were ready to call it around 10:30 pm, but not before another round of tacos.
The next morning we hopped on our bikes and headed downtown for breakfast. We ran into lots of friends that we didn't even know were in town and a few joined us as we ordered our eggs and chilaquiles in the worst broken Spanish you've ever heard.
Saturday was our designated beach day, so we met up with some friends down at the camp. There are all sorts of random attractions and things being sold at the beach, one being rides on giant floaties in the shapes of bananas and sombreros being pulled behind these little motorboats, and it's sketchy at best. The friends we met up with had been riding these things all afternoon. They were beyond hyped and were doing their very best to persuade us. They had learned how to say 'kill us' in Spanish and were telling the motorboat driver to do his worst every time they were getting taken out. We really didn't want to, but we kind of had to. We knew weren't going to get this opportunity again, or for a very long time at least, plus we were kinda scared, but knew it would be fun, so we caved. We went as a group of six and each handed the man 100 Pesos, about $5 US, and were received a lifejacket in return. We each climbed onto the sombrero and held on for dear life. He was really trying to thrash us and a few of us get rocked and thrown off, but I was somehow able to stay on the entire time, even if I was screaming non-stop. 
The next activity was the 'Circle of Death' which was pretty much exactly what it sounds like…a very sketchy 'race track' set up in a big dirt lot across the street from the camp. They held races for a few different classes and all sorts of people raced their bikes that they rode down, it was quite a sight to see. Each race started with a drop in down a hill onto the track. It was cool to watch people race their Dynas, Sportsters, and cafe racers around. Some of the dudes were actually super good and a lot of them ate it in the corners, one guy even crashed into the crowd, but thankfully no one was hurt.
Later that night we headed downtown and hit a few bars and clubs. The best one was a dive bar that we had no idea existed, despite this being my 4th and Beckys 9th trip down to San Felipe, and I can't even recall what the name was, but the vibe was awesome! Oh, and then we found a secret karaoke bar next to one of the clubs and made friends with an MC called the Saxons and sang Barbie Girl with them, which we knew we couldn't top, so after that, we called it a night.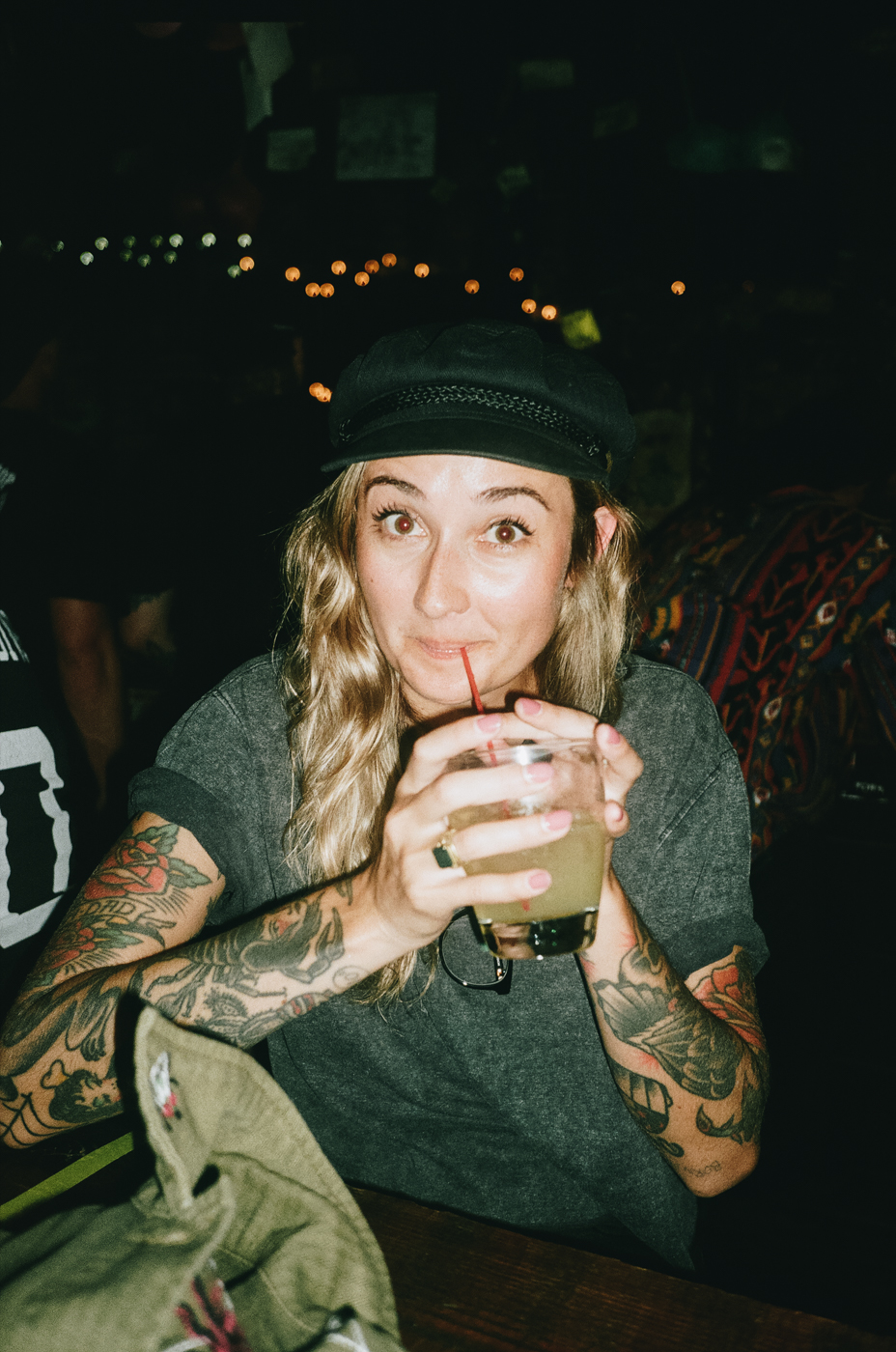 The next morning we slept in and got out of bed legitimately sore from getting thrash by that sombrero the previous day, it was rough, but we pulled it together to head to the dirt lot for the Choppers Magazine motorcycle show. There were awards for best chopper, best sportster, best metric, La Cucaracha (The Cockroach), and an award for being a hard ass or something. Becky was robbed in my opinion, her sportster shoulda won and it seemed like it was gonna, but instead, the judge picked a bike because he "hated it," weird, but okay.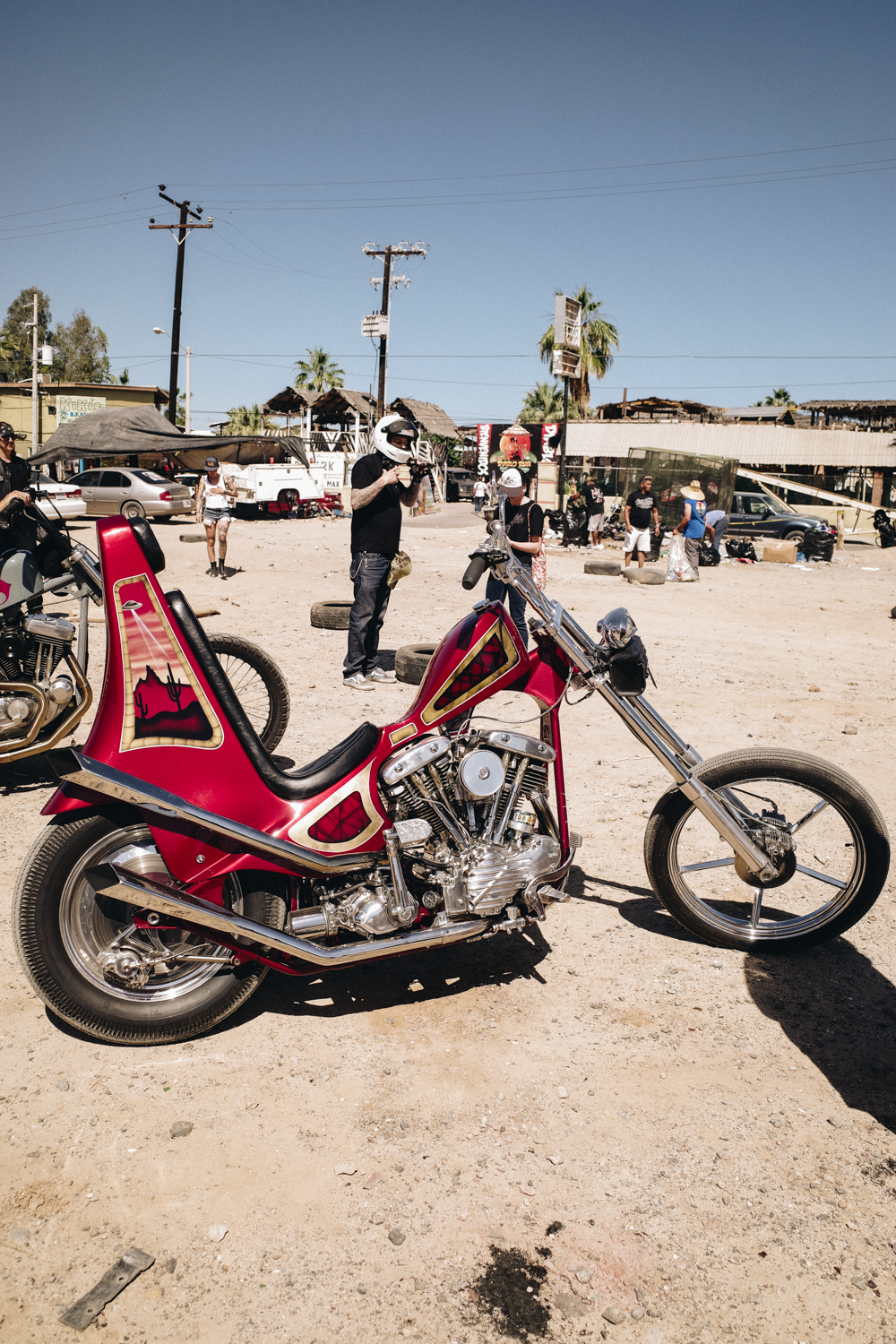 By this point in the weekend, everyone was drained, burnt, in more ways than one, and probably just pretty ready to call it a day, I know we were, but we had one last thing to check off the list, churros! We headed downtown to eat some churros by the water and take the quintessential San Felipe photo of our bikes, it was a great way to spend our last evening, even if we did get yelled at by the cops not to have our bikes on the sidewalk.
The next morning we packed up and headed out, we jammed North and outta Mexico pretty quick and painlessly, not gonna lie, it's not my favorite ride, and it was the 3rd time I've done it on a bike, but this time around went by quick for some reason. Part of us was dreading the ride up, but we hammered it out in a handful of gas stops, with a few Subway sandwiches, and without one single breakdown or bike issue, despite having several spare parts and just about one of everything from Harbor Freight!
At the last gas stop before we parted ways we gave each other a big hug and were stoked on another sick/safe trip to Mexico and back! Forty-Five minutes later as I approached my freeway exit, I was excited to be arriving home but felt like I could easily ride another hundred more miles no problem and all I gotta say is Viva San Felipe and Sporsters forever!
Follow Adri & Becky on Instagram!
Russ Brown Motorcycle Attorneys blog subjects are chosen for content interest and do not imply an endorsement. Readers should perform their own investigation into the actions and financial responsibility of any featured organization, product, charity, or non-profit before relying on the accuracy of any claims made.
"If you have been involved in a motorcycle accident, don't let it steal your freedom! Call 1-800-4-BIKERS to learn how an experienced motorcycle accident lawyer can get your bike fixed, money for your medical bills, and compensation for your pain and suffering."