Born Free Motorcycle Show is a collaboration between BORN Loser (Mike Davis) and FREEdom Machine & Accessories (Grant Peterson) In its 11th year, this little get-together has grown to become the premier chopper show on the west coast, bringing fans and enthusiasts from around the world.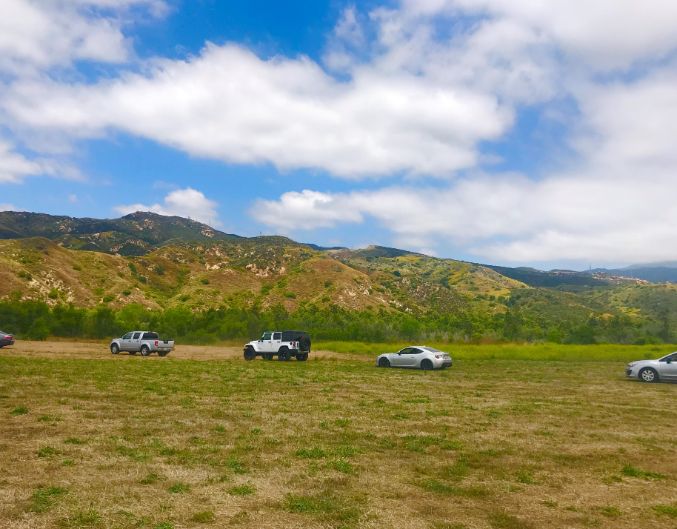 As you ride into Silverado, past the busy Cook's Corner on your right, and the beautiful blue Irvine Lake to your left, you'll start to see the Born-Free signs, welcoming you home.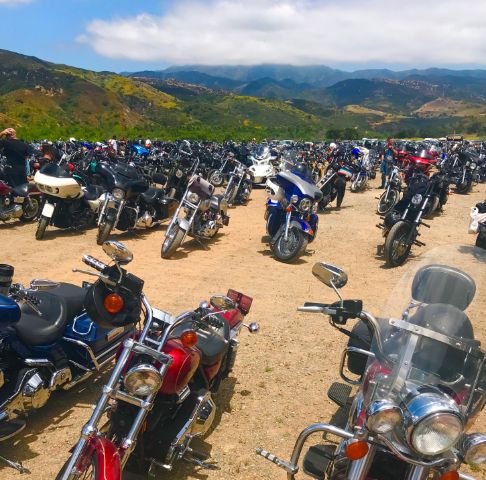 12 different shades of green cover the land and mountains and we also got lucky with a cooler, cloudy first day. Whether it's 4-wheels that move your body or 2-wheels that move your spirit and soul, you're in the right direction.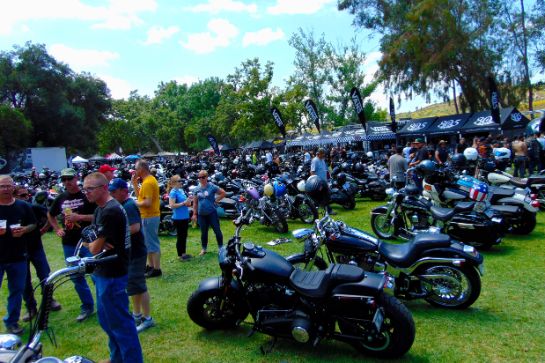 Highly recommend getting a Grass Pass for your beloved bike and being able to get involved early in this show.  The wristband saves you time and helps keep traffic flowing smoothly. It also allows you to have your bike on the show grounds parked on the grass and really be a part of the action. Whether you want to show it off and have it judged or just have all your friends parked together hanging out around the bikes, the Grass Pass is the way to do it.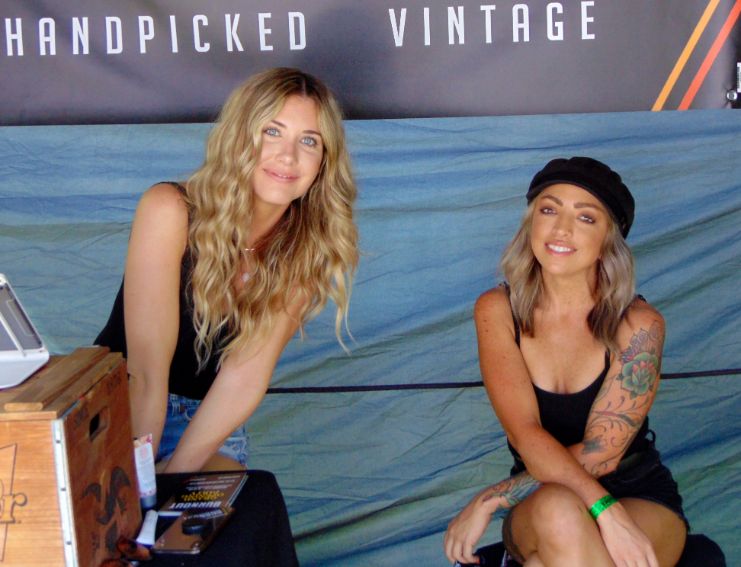 A wall of booths line the event as you enter the grounds, you can hear the music pulling you in and the vendors free swag… for real though; patches, stickers, cozies, bandanas, t-shirts, bags, kickstand pucks, (take a breath here) banners, posters, weed, shoes, socks, wallets, sunglasses, cell phone accessories, food, beer, BF11 awards and even motorcycles (that last one involved buying a raffle ticket) This. Is. The. Best. It feels like the state fair meets a famous award show.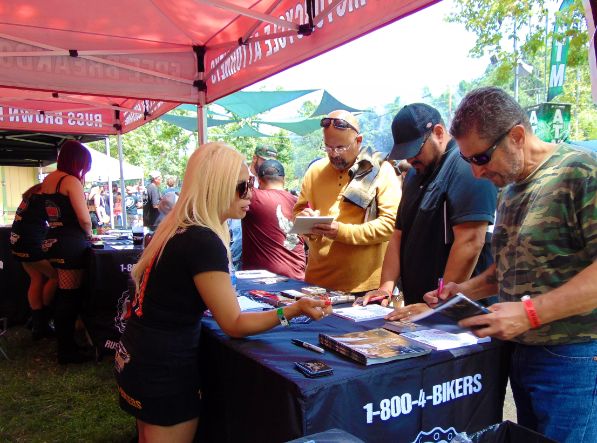 The vendors are so knowledgeable and easy to talk to, whatever you're looking for, I bet they'll have it here. From Air Filters to Zines, if it's about bike culture, it's covered. Awesome people to learn from or network with or even get that super rad vintage helmet that you've been looking for from Primo. If you see that guy around, tell him that I said, 'Hey!' You know, in a really cool, nonchalant way, if that's not too much to ask?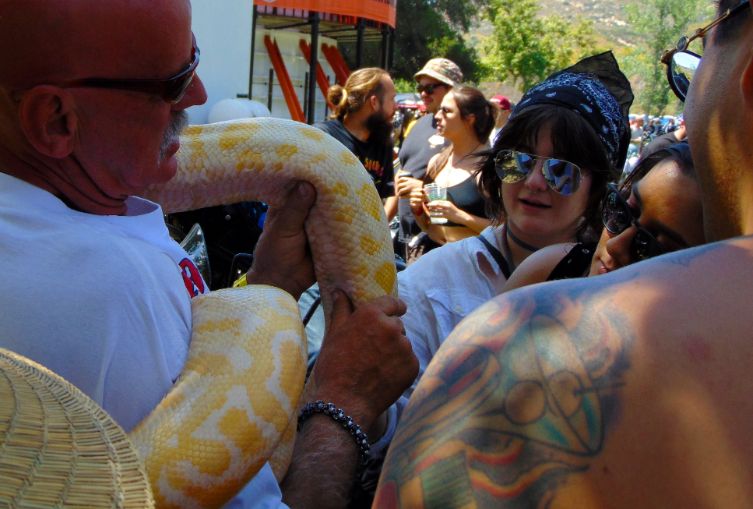 There's this dude with a huge yellow and white snake, randomly walking around like he actually has a place to go to… and not just walking around the park to show off his huge snake to everyone.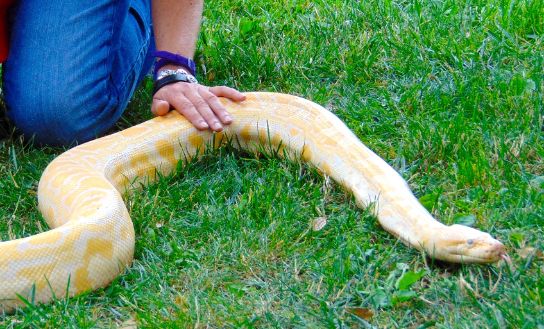 'Yeah, go ahead, pet the random snake from the stranger with the overly confident speed walk… sounds like a great plan'. Just an example at how fun people watching can be here. (Yes, I did pet the snake. No, it was an actual snake and not a double entendre.)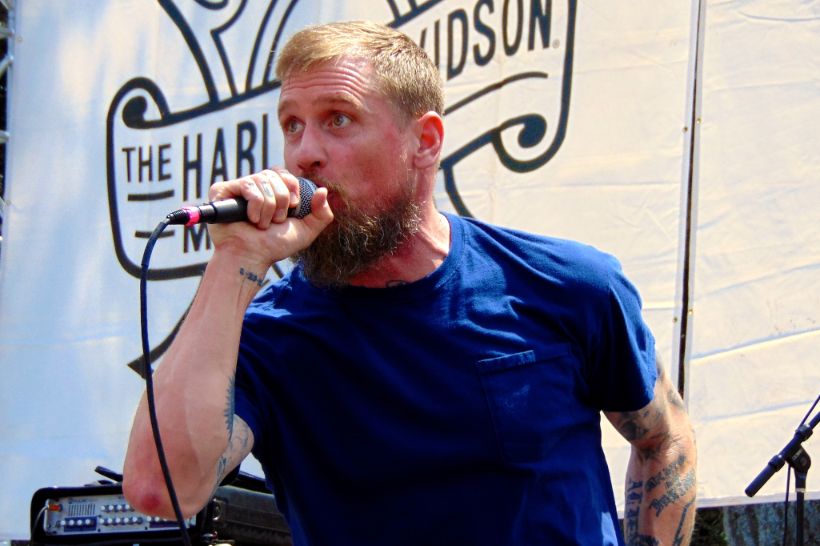 Now, it's about time for some live music, Revolution Mother is up now. I know Mike Vallely, more for his world-class skateboarding. This is the guy who turned pro in 86', formed his own skateboard company, World Industries soon after. Mike was even a professional hockey player, a stuntman, now has his own skateboarding video games and even acted in Paul Blart: Mall Cop and The Hangover movie.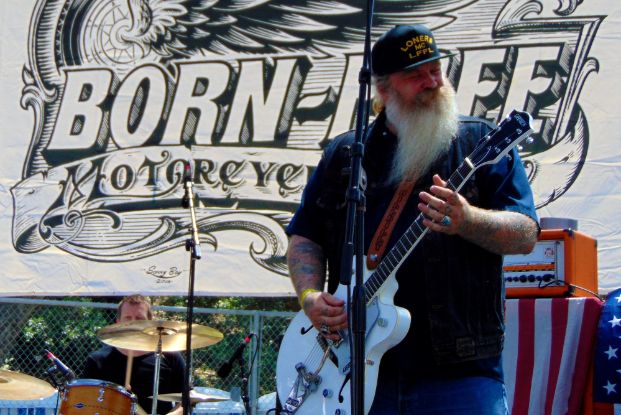 Vallely was invited to sing with former Black Flag guitarist Greg Ginn in his solo band and also Black Flag reunion gigs in LA. By 2005, Vallely and the Rats had parted ways, and he and Hampton founded a new project, Revolution Mother.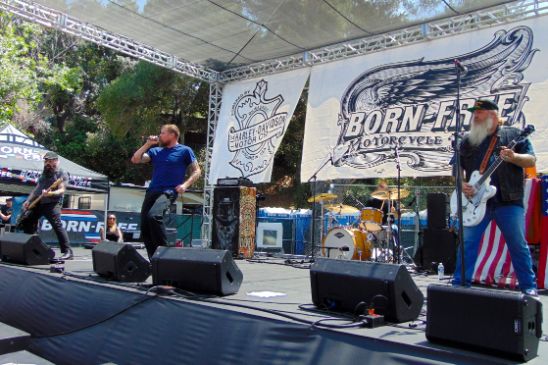 Merging the aggressive punk attack of their previous band with the big guitars and emotional swagger of a harder rock sound, Revolution Mother also features Jason Hampton on Guitar and Vocals, Colin Buis on bass, and Brandon Pertzborn on Drums.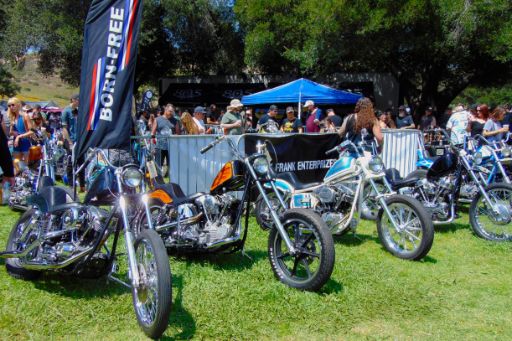 The invited builders showcase is awe-inspiring, to say the least. A wide range of every kind of bike you could ever imagine in one spot and most of them are actually running. The builders alike share their stories of late nights in the garage, into the early hours of the morning, getting ready for this epic display of love, creativity, and passionate hard work.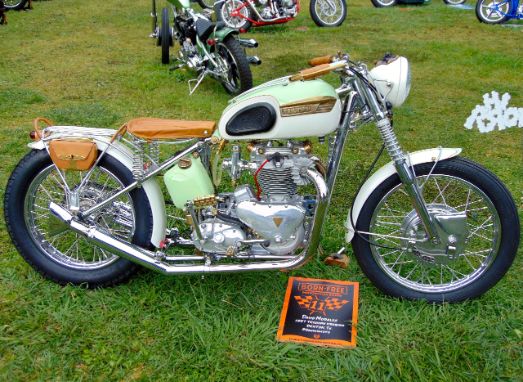 I can't get enough of David Morales' 1957 Firebird Triumph. It's absolutely gorgeous, with its nexus of hot rod culture and the classic 1960s/70s American style. The mint green color, hand made copper pieces with an added clear fuel line, and the detailed leather accessories to stand out even more. This bike is pure nostalgia on wheels that I really want to put between my legs and ride off with a huge smile on my face.


Another fun bike was JP Rodman's tricked out VW trike; he did it again with his innovated creativity of the next big trike. This Volkswagen covered chopper style fits three people comfortably with a hearse feel in the back.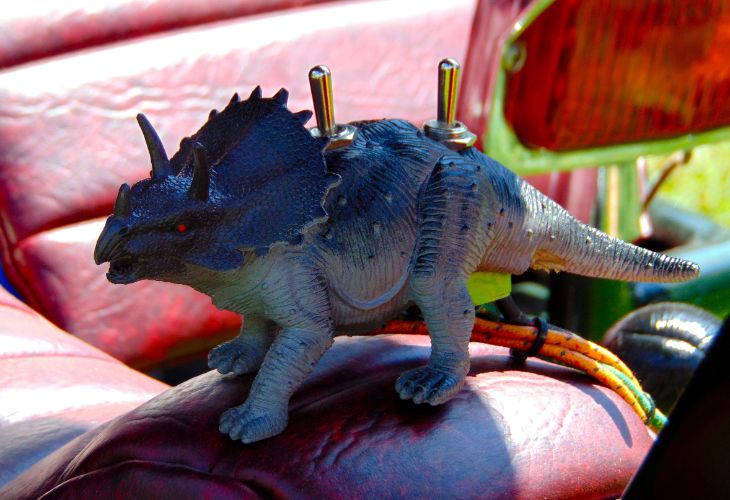 That plastic dinosaur in the middle is actually the switches for the hydraulic suspension on his wild chopper trike, it's a low-rider that's got some kick in the form of a hell boy dinosaur toy.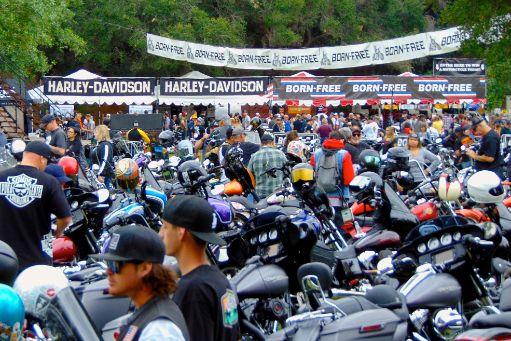 The level of chopper stoke is high today. As Sugar Bear would say, "If it ain't long, it's wrong!"  Day Two is hotter than ever, not a cloud in the sky. The hotter you feel, the colder the beer tastes, right?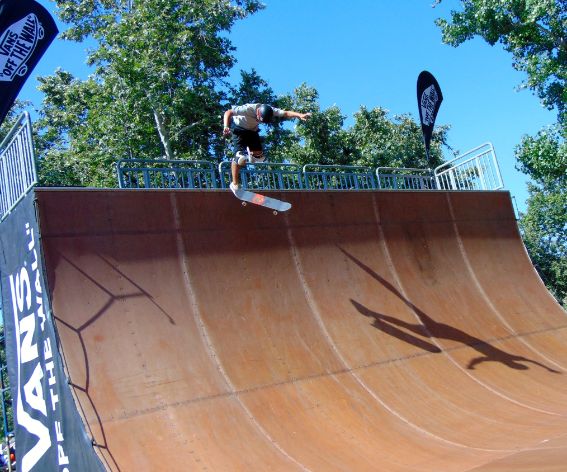 Skate parks were my babysitters; it's where I grew up.  Wherever on the globe, you push your wood and wheels, Vans half-pipe ramp at BF11 is skating all weekend featuring some of the best performers in the world. The thrill of the wind in your face and the rumble of your wheels, we all just want to go fast and feel the rush.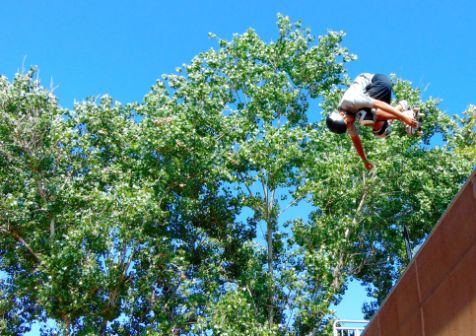 This laid back, fun vibe and an abundance of motorcycle enthusiast camaraderie on display, no wonder the most heard request from attendees is too add another day and bring back camping on Irvine Lake.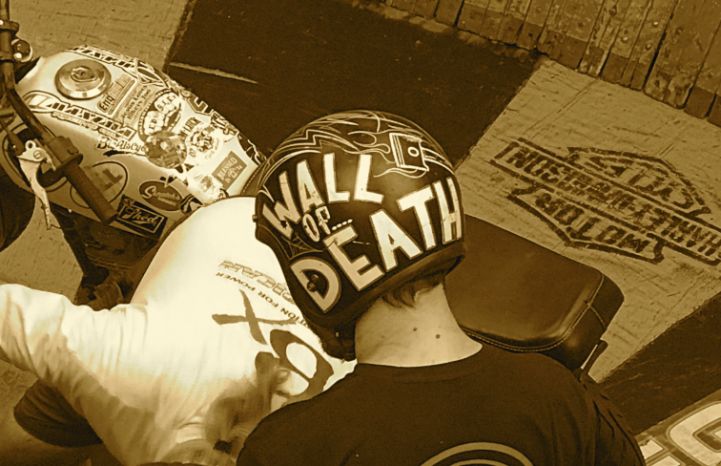 The headline should read, in big bold letters, 'Traveling Track Museum Performing Death-Defying Stunts on a Vertical Wooden Wall'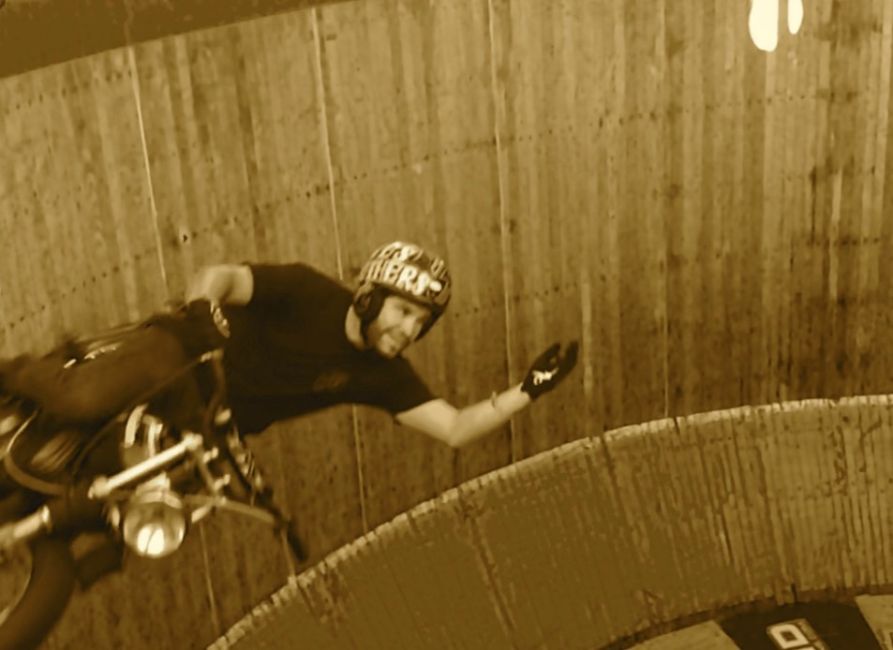 Hanging over the edge of the Wall of Death, trying to get photos as the Ives Brothers blur past me, I feel the whole building shake with each move on this vertical wall. Bringing vintage bikes up to 40mph around the small wooden ring, The Ives Brothers are keeping an old-school American tradition like this alive; these guys are the real deal.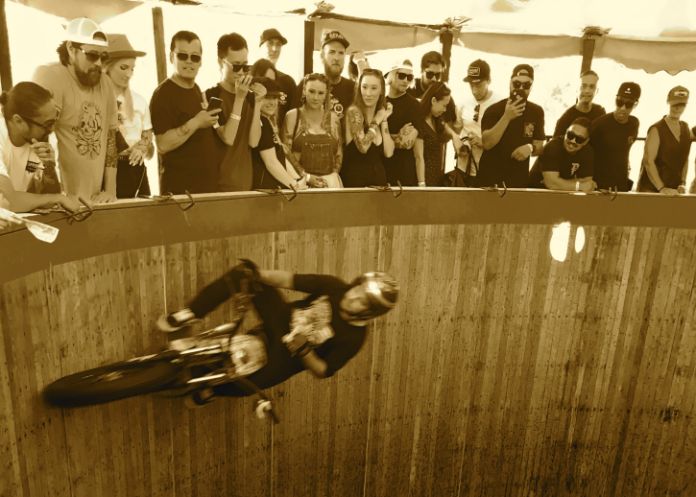 Finally, Kyle hopped on an old Honda thumper to ride around and collect tips from the audience, one by one, in order. If you gave $20, he would grab a shirt and throw it up to you as a thank you.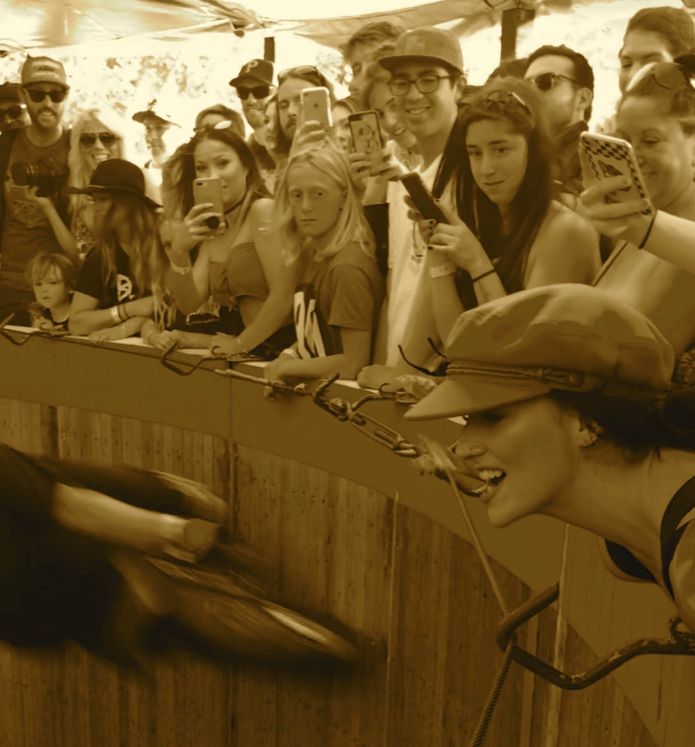 It was pretty fun holding a tip as he pulled it from my hand, the anticipation and excitement were like tipping at a strip club. This chick next to me brought it one step further and put her money where her mouth is… Too bad she couldn't keep her mouth closed long enough for him to grab it.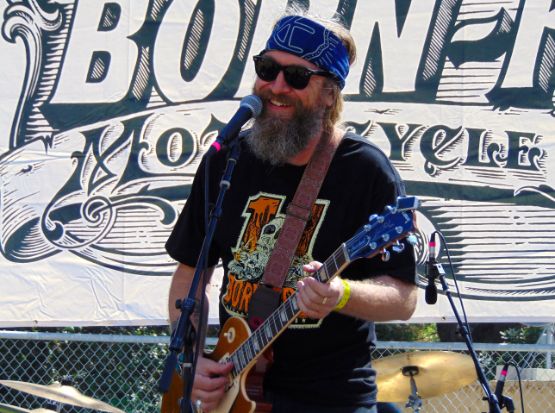 Amazing tricks, great live music, killer bikes, and copious amounts of cold beer were the cornerstones of the event that kept the energy coursing through the two days. It's like Disneyland, only the chopper version. Time for the Awards…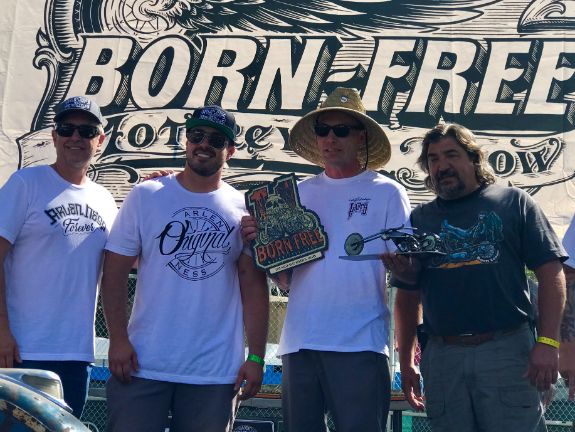 Each year, they give out about 20 awards; they range from Best Chopper to Best Modern and everything in between.  The Arlen Ness Memorial Award (He just passed away this last March) came with a beautiful motorcycle sculpture to honor his achievements.


Even the toughest of guys got a little choked up with the sentiment of Mike and Grant's close friend that's struggling with lung cancer, up on stage, trying to thank them for another great show. It chilled my spirit and soul, right to the marrow.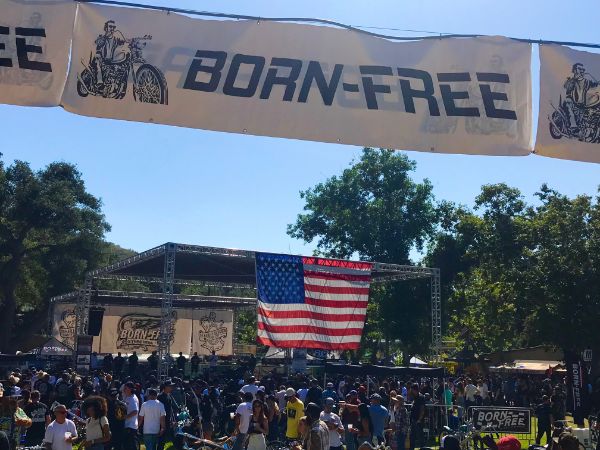 This motorcycle show is a very visceral and emotion-driven niche that can be seen in the countless hours of hard work poured into these motorcycles by their makers. It's about passion for bikes and people and that's contagious! It combines friends, family, and strangers, who might become new friends or even new family to you.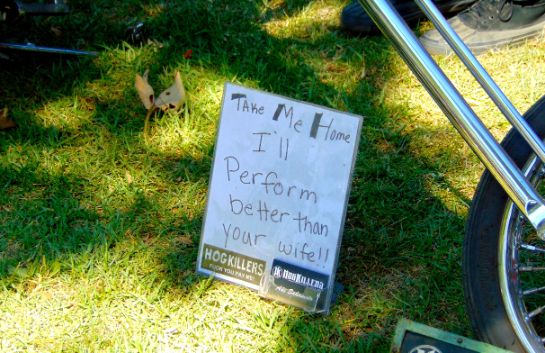 With activities and people watching galore, it's almost impossible to see everything going on, even with two days to do it. As the good-byes are being said, there are these two dudes trying really hard to hold themselves up as they walk and talk about how great the weekend was. This truly is the epitome of an epic motorcycle party, clashed with 70s era vibes and modern-day entertainment all around.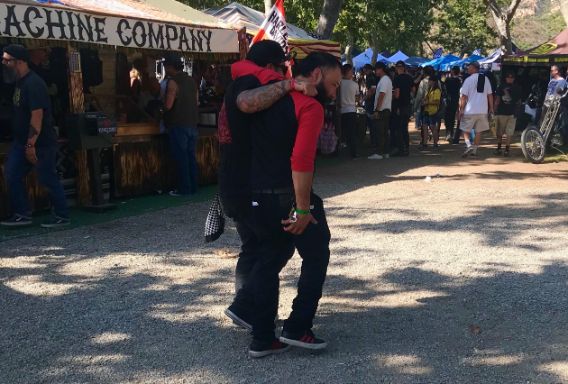 "If you have been involved in a motorcycle accident, don't let it steal your freedom! Call 1-800-4-BIKERS to learn how an experienced motorcycle accident lawyer can get your bike fixed, money for your medical bills, and compensation for your pain and suffering."