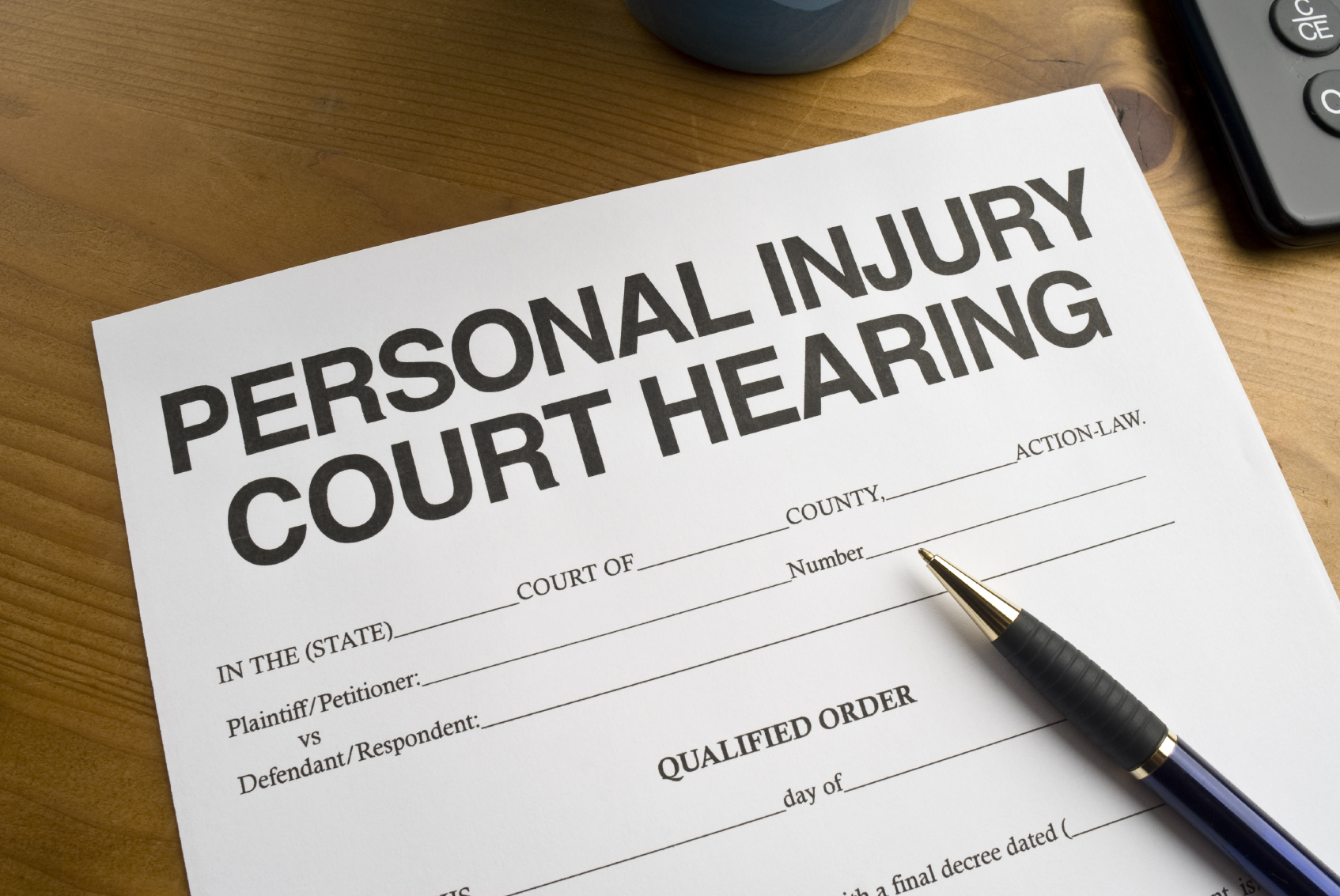 If you have been involved in a motorcycle accident, before file your personal injury claim with the insurance company you should consult with a motorcycle accident lawyer to evaluate the value of your personal injury claim before you move forward with your insurance injury claim. This may sound as if you are complicating the step necessary to file your injury claim, but many times an insurance adjuster will call you right after your accident and offer you money to settle your personal injury claim.
In such situations you definitely need to assess whether your could benefit more by filing a injury and compensation claim, or by taking the money offered by the insurance adjuster. Keep in mind that by filing a claim you would need to hire a motorcycle accident attorney to represent you, which will require you to agree to pay a portion of your settlement should you win your case.
If your motorcycle accident resulted in serious injury and or damage, then you shouldn't try to go it alone with the insurance adjusters because there are many variables that will need to be addressed and considered, such as medical costs for potential future hospital or doctor visits, cost of medications and rehabilitation, or compensation for lost wages while you are recovering from surgeries and treatment.
In case you didn't know, it is the primary job and focus of the insurance adjuster to pay as little as possible to settle any motorcycle accident claim, and that is why it is extremely important to have an experienced motorcycle accident attorney who not only knows the laws pertaining to personal injury claims, but also is knowledgeable about the dynamics of motorcycle accidents and claims. The factors that will determine the strength of your personal injury claim and the potential for maximum compensation include but are not limited to:
Who is at fault?
This key point should be resolved immediately because each state has different motorcycle injury laws and statues on assignment of fault and how it is applied to compensation. For example, Texas follows the proportional comparative fault 51% rule. Determining the fault is a complicated matter and you could really use the assistance of a motorcycle accident attorney in this situation. If you were found to be 51% or more at fault, then under Texas law you could not receive any compensation for your injury claims. That is why a motorcycle accident attorney's job is to negotiate with insurance adjusters to determine your proportion of fault in such cases.

Witnesses and Evidence
The amount and quality of the evidence in your motorcycle accident claim is crucial in both assigning fault and documenting the facts that will support your personal injury claims and compensation demands. You should have well documented evidence such as, insurance policy documents, police records, medical records, photos, and witness statements to support your account of the motorcycle accident and establish the value of your injury claim. Another key element in establishing and proving your motorcycle accident claim is having credible witnesses to substantiate and support your version of the motorcycle accident and your personal injury claim.

Lawyer Fees
While you are assessing the compensation potential in your motorcycle injury case, keep in mind that you will also need to pay lawyer fees. Some lawyers charge a contingency fee, which means that you pay the lawyer only after the case is won, but you must be aware of the percentage of the money you will be required to pay the lawyer.
In almost every situation before you make your decision, you would be wise to call a few motorcycle personal injury lawyers and see what they have to say about your personal injury claim. Many times they will bring up issues that you may have not considered, and having all of the facts about the quality and value of your injury claim will defiantly dictate the amount of money you could receive in settling your motorcycle accident case.
If you or a loved one has been injured in a motorcycle accident, you need an experienced motorcycle accident attorney who knows the laws in your state to help protect your rights! Call 1-800-4-BIKERS today to speak with a skilled and knowledgeable motorcycle accident lawyer who also rides!
"If you have been involved in a motorcycle accident, don't let it steal your freedom! Call 1-800-4-BIKERS to learn how an experienced motorcycle accident lawyer can get your bike fixed, money for your medical bills, and compensation for your pain and suffering."