Evelyne Clarke is not a motorcycle household name, but it should be. She is the owner of WERA Motorcycle Roadracing, Inc. Evelyne has been a staple within the organization for over 40 years. As such, she's seen and done more than most riders can imagine. "I've been around a long time. I'm not big on tooting my own horn. I probably should be. But it's just one of those things."
We are just fine tooting Evelyne's horn. After all, she's been involved in one of the most successful and beloved road racing organizations in America for over four decades, which takes a special type for those in the know. She's so special, in fact, that she volunteered to help after attending just 3 race weekends. It's easy to see that she's a true moto-believer.
"It was back in 1976/77ish. I was dating a guy and he decided he was going to start road racing and he took me to a track and I kind of was blown away by everything that was going on. I think it was the third or fourth time I went, I started looking around at what made this 'thing' work. I went to people who were in charge, Dr. Peter Frank and his wife, Patty O'Brien-Frank. I asked Patty, I said, 'You know, is there anything I can do to help?' And she said, 'Oh yeah, of course!' And she put me to work.
Within the next year, she asked me if I could travel a little bit for them. I went to some of the different races across the country and everything kind of mushroomed from there. Patty and I became quick friends."
"When WERA went up for sale, I was one of the first people Patty called. By then, she had me as chief registrar doing registration and handling events for her across the country. So I spoke to my then-husband, soon-to-be ex-husband, and I said, ' I will move to South Carolina and run it.' So the three of us partnered up, I packed up my car, and we drove down to South Carolina where the headquarters were and started working."
The rest is history. Evelyne bought out Patty in 1995, and her ex-husband in 2000. She's been the sole owner for just over 20 years.
"I fell in love with the business. It was just an adventure from the start. Even now it's a business where you might think you know it all, but there's always a curveball and you've got to figure something new out. It's always been challenging for me. I love the people and I love the racers because they don't sit and watch life pass them by. And I think that's the best quality that they have. To be perfectly honest, I love the way that they attack life."
Evelyne admits that it's the people that make the work so fulfilling for her. She even remarried after meeting her current husband, Sean Clarke, at the racetrack while he was working corners. For Evelyne, the drive and commitment of the riders and their families are tangible. Working to help fulfill these dreams is what keeps her in the business.
"It's the people. And by the people, I mean, there's more than just racers, it spreads out further. To watch these kids and these young men that come in – they have this dream and this goal. Some of them have this God-given talent, and you can just spot it, like right off the bat. It's like, 'Okay, this one's going to stick around.' And then all of a sudden they become Nicky Hayden, Ben Spees, Scott Russel. So nourishing and helping them find their dreams – that's a big, big part of what drives me. I feel I have an obligation to them."
Evelyne isn't a racer herself, but after 40 years in the business, she has sage advice for new racers.
"Roadracing is a very fickle sport because you only have one #1 guy in each race, and you only have one champion for the course of the year. But I've always told new riders that come to the fold, 'Hey, look, if you take the checkered flag, it means you finished your race. You pushed yourself to your limit. You kept it on two wheels. You did things right. And you've finished your race. You keep doing that, and all of a sudden you're going to be finishing further and further up.' That's my best advice for a new racer."
Evelyne's role at WERA is a mixture of a mother, fairy godmother, and school principal. Although she wears many hats, she doesn't do it alone. Keeping a close-knit core staff has been her secret to success.
"They're my family. I do this 24/7. It's always been me and a few other people. A very close friend of mine who worked for me since 1989 just retired to take care of her grandbaby. I miss her terribly. I have a son who was raised at the racetrack, he was part of it too. And my grandson now, he just turned 26, he works at the races up North.
Right now, WERA headquarters is me, my husband Sean Clark, and my godson, Gabe Harmon. We do pretty much everything we can to make WERA work all around the country. We have what we call our weekend warriors, who are people who have regular full-time jobs. They love the sport, so they come out to events in their area and help us. I wouldn't be able to do it without all those people."
Evelyne attributes consistency as one of the ways WERA stands out as an organization. A method that works well in other industries, but is rather rare in the motorcycling world.
"We've been doing it for so long and we have such a method to it that our races run very, very smoothly. If you go to a WERA race in Virginia, and then you go to one in Las Vegas, Nevada, it's going to feel like the same thing. And that's something that I've always tried to do is make it the same everywhere you
go. There are no surprises. We just try to make racing as hassle-free as possible for riders. and we try to help them get on track, even if they come a little ill-prepared. I think all those things kind of make us a big old dysfunctional family, but it's what works."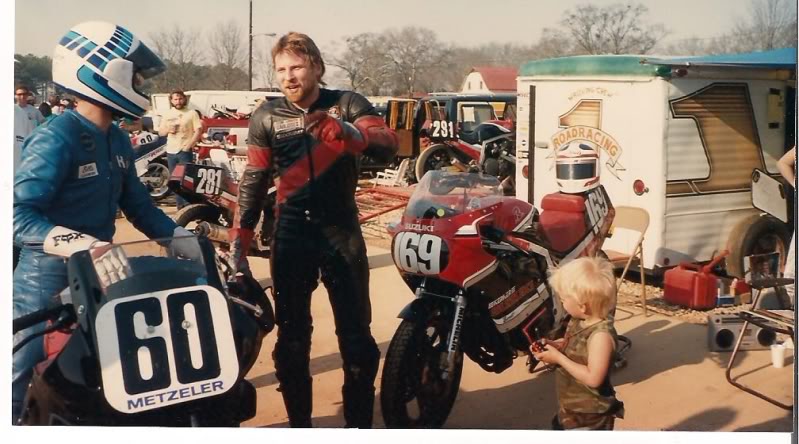 Dysfunctional family aside, Evelyne has seen major changes in the sport over the years.
"Starting in 2008, the economy took a dump and people started putting racing to the side more and more. But also, track days started. Before that, if you bought a motorcycle and you wanted to take it on a race track, you had to come to take a rider school and get a license and do it that way. So we had huge participation. Then track days came along, just like they did for cars, and that's hurt us.
Don't get me wrong, there's a lot of good track days. And a lot of people do come from track days into racing, but not enough. Track days have dipped into a lot of the people who didn't feel they had the talent to race. If you take a checkered flag, it should mean something to you. And in racing, it does."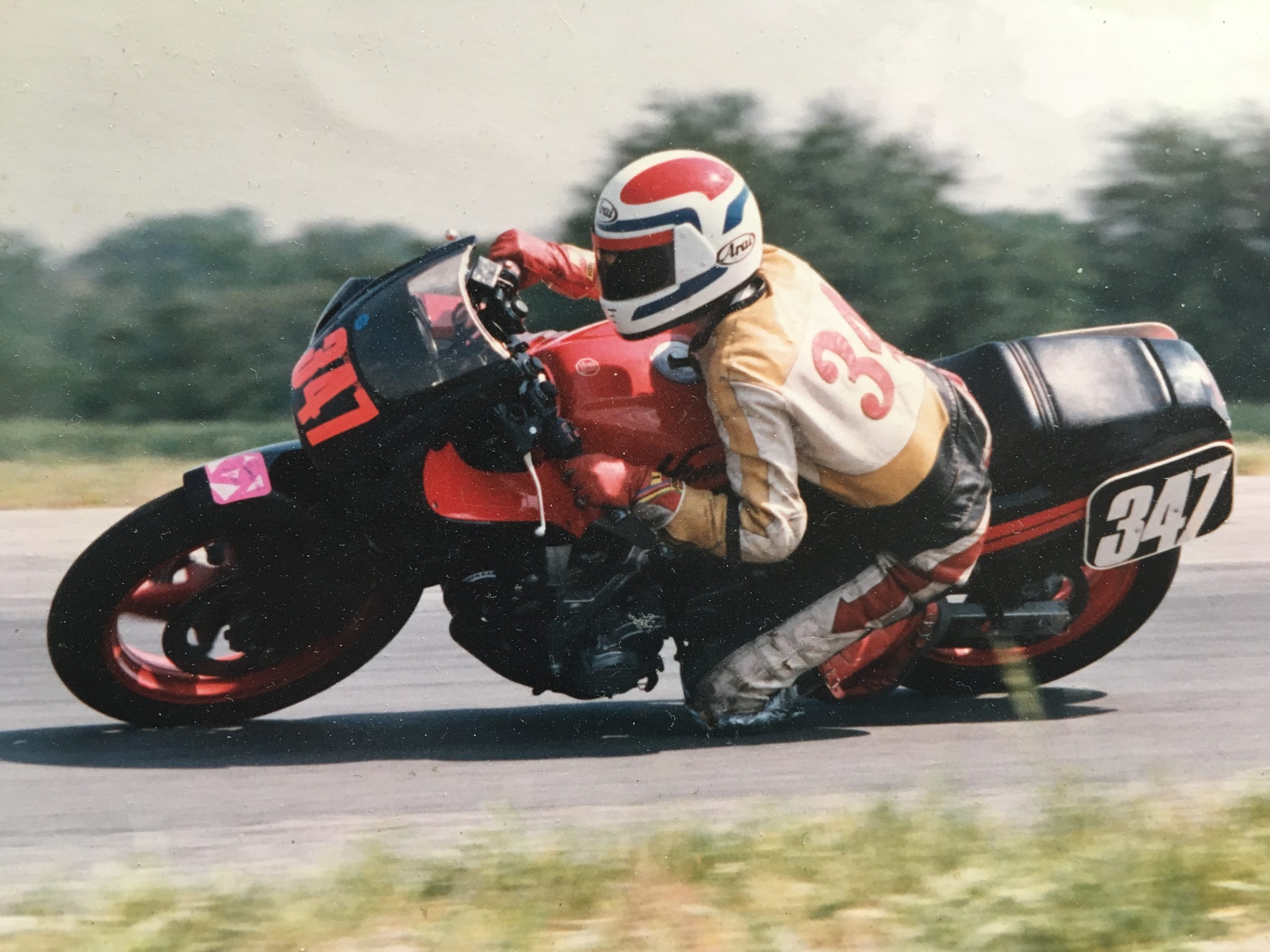 The creation of track days is not the only chink in WERA's armor that Evelyne has noticed in recent years.
"Expenses started going up. Both the expense of racing for the rider himself, and for us a sanctioning body. Some of the track rentals are more than you would pay to join a country club. So the whole complexion of racing has changed over the years. You've now got more kids who would rather race a motorcycle' sitting on their couch in front of their TV, than you would sit in an actual seat, going around and feeling the wind."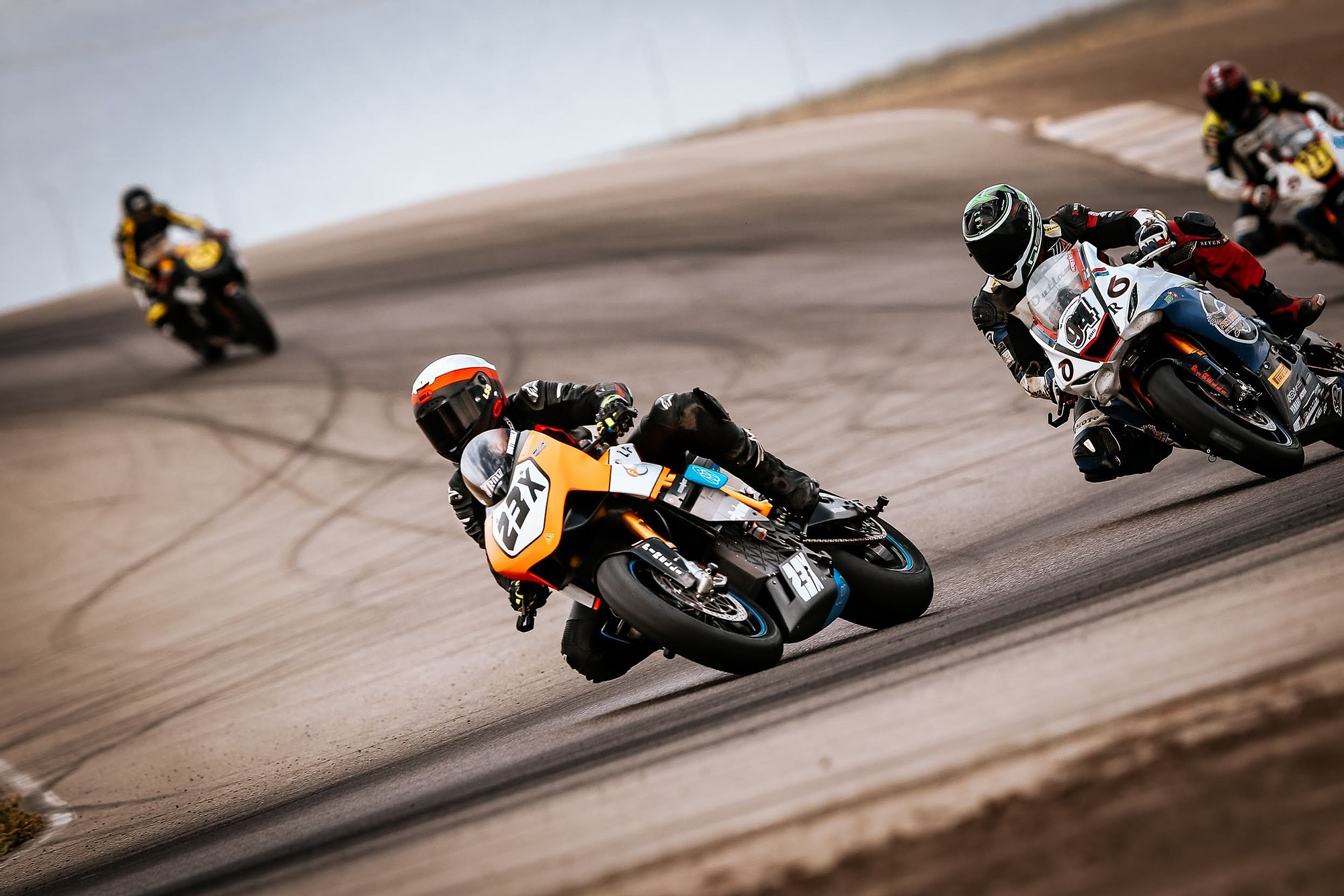 The biggest threat of all came just last year during the COVID-19 pandemic, but WERA was prepared to fight back in full force.
"Last year COVID came in and that threw us another giant monkey wrench. But I will say this, once we were given the okay to start again at the end of May last year, our participation was up a bit because I think people realize that motorcycle racing is a one-on-one sport. It's you, your bike, your helmet, your gear, your ability, and you don't have to be in a crowd if you don't want to be in a crowd."
"It's like the best social distancing sport I can think of to be honest. To a lot of people, it's a stress reliever. COVID restrictions have caused some major stress and depression. I say, to get over that, get on
your bike and come on out and race! I've had so many guys that came out that hadn't been out because of COVID for a while that was like, 'Oh my God, I'm so glad I did that.'"
Evelyne's wisdom shows in her long-standing dedication to the sport of roadracing. She will eventually have to pass the torch, and when that time comes, she hopes to leave behind a meaningful legacy.
"My legacy is to continue to nurture and bring good road racers to the future. That's really the legacy I want to leave. I would love to find someone to pass the torch to. That doesn't mean that I wouldn't still stay involved in a background capacity. Whoever takes that torch, I want them to be able to continue to nurture these riders, to give them a place to race hassle-free. Also, choose wisely when you have your weekend warriors, make sure they are people who love the sport as much as I do because that's what really makes a WERA weekend – the people who are around."
Positioning herself in such a nurturing role has taken its toll from time to time. Loss is something that is rather unavoidable when the sport itself is so inherently dangerous. Evelyne has never seen the danger as something to avoid.
"When Nicky Hayden tragically lost his life, it was hard because it was like losing one of the kids that I've known since the beginning. And there's been others, too. This sport can be so cruel. It can take people away from you for doing what they love doing. You have to keep reminding yourself that the day you were born, you were born with a ticket and that ticket does expire. I don't care what you're doing. And that's the great thing about racers, they don't either. So no matter what you're doing, live your life. And if it's your day, it's your day, whether you're racing at 150 miles an hour, going around a track, climbing out of your bathtub, crossing the street, or getting in your car and driving on the freeway. It doesn't matter. You know, and I do believe in that."
Evelyne can attest that good memories far outnumber and outweigh any negatives.
The joy that running WERA has created for her is enough to last a lifetime.
"After all this time, it's impossible to pick out one single favorite memory. For me, it's the whole thing, the whole deal. And I hope what I've said today touches some people. I hope they know that they can come out and race, they can get their kids involved, they can share this with their whole family. The rewards are so great. Just come on out."
Follow on Facebook!
Written by Brittany Morrow
"If you have been involved in a motorcycle accident, don't let it steal your freedom! Call 1-800-4-BIKERS to learn how an experienced motorcycle accident lawyer can get your bike fixed, money for your medical bills, and compensation for your pain and suffering."