Despite being one of the most famous and most-visited parks in the United States, The Grand Canyon National Park still holds secrets that many people don't know, 90% of people to be exact.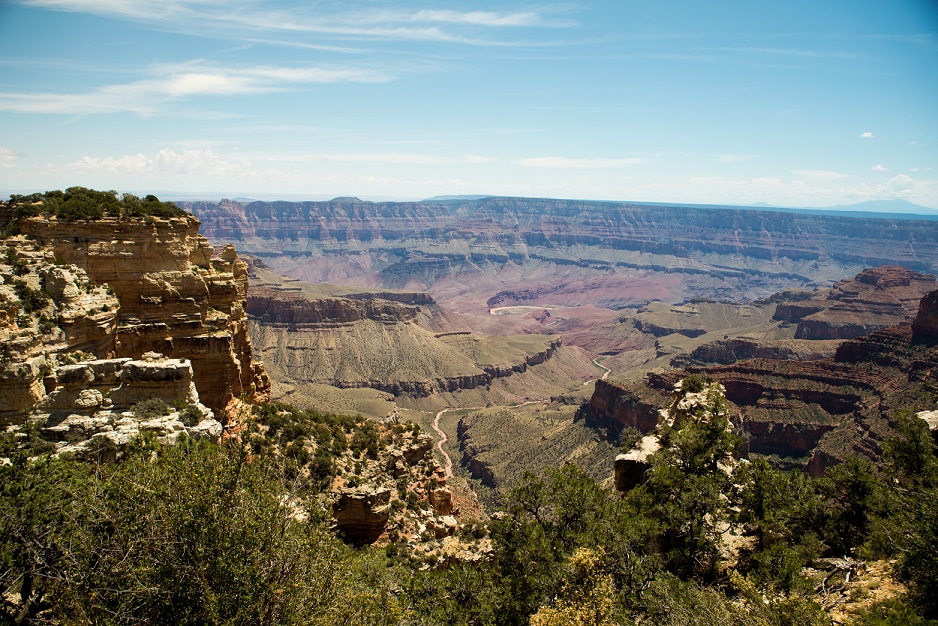 Before writing this article I debated a long while if I should do it or not. When things are secret gems you love them for their solitude and feel it's your duty to preserve them in that way. Nonetheless, the battle to share my excitement for this beautiful discovery in hopes to encourage more people to get out and see nature overtook my need to keep it quiet so let me introduce you to the North Rim.
This summer I didn't have any plans on going to the Grand Canyon. Every year I get within 150 miles from it and I know it sounds bad to admit it but that extra 300 mile round trip is a lot by the time I hit the desert heat and have a place I need to be in a couple days. I always say "I'll hit it up on the way back" but I end up taking a more northern route and never do. However halfway through my journey from California to Sturgis last year I felt an inner pull, drawing me closer to the canyon like a magnetic force that I couldn't stop. It was the best decision I made that entire trip.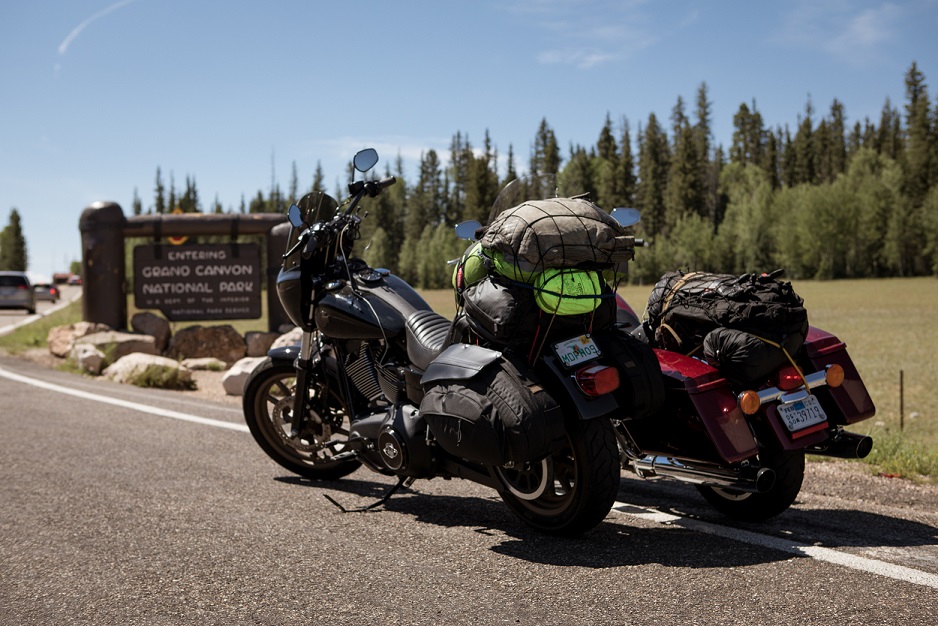 The night before I rolled into Kanab, UT on the border of Arizona right before sunset and I was in a scramble on where to set up camp. Most places were booked but there was one spot left at The Hitch-N-Post, a place that became the reason why I went to the North Rim. The woman who owned the campsite told me that's where I needed to go if I wanted to get a "real" experience of the Grand Canyon. She had been a park ranger there for nearly 30 years and knew every detail of that park and was kind enough to write me a list with a map to make the most of my time while visiting.


Morning came fast and the sunrise was already beginning to settle into the heat of the morning as I rolled over scenic byway 67 trying not to look too long at the rough-hewn abyss below. The further I got down the road the more alone I felt and I started to doubt my navigation since I was expecting large throngs of crowds and a barrage of traffic. But even at this popular outlook during such a photogenic hour, there was no need to jostle for a space to take selfies, there was no constant background of chatter, and not a single car on the road to get stuck behind while trying to enjoy the small two lane road. That's when I realized that those were all elements that have come to define the park's south rim entrance.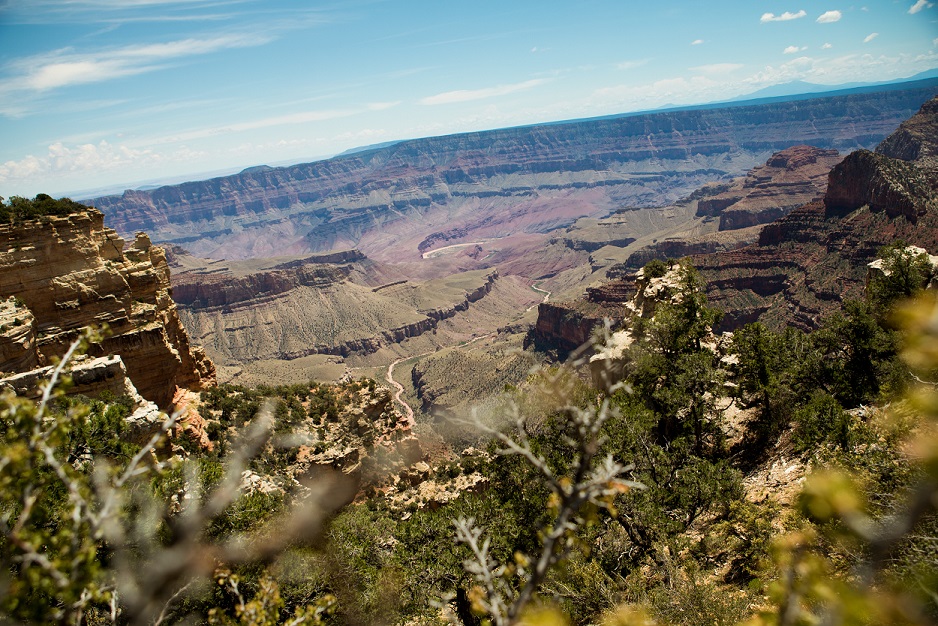 If you've never seen the Grand Canyon than I suggest pulling over and taking in its vastness in as soon as you can or else you may crash admiring it while riding. The sight is mesmerizing and it is nearly impossible to take your eyes off of it. I like to push things to the limit a little so I venture out onto the ledges of cliffs and rocks and if you're as brave (or stupid) as I am than I think that it's one of the only places on earth that you can get an experience of what a bird feels like in flight.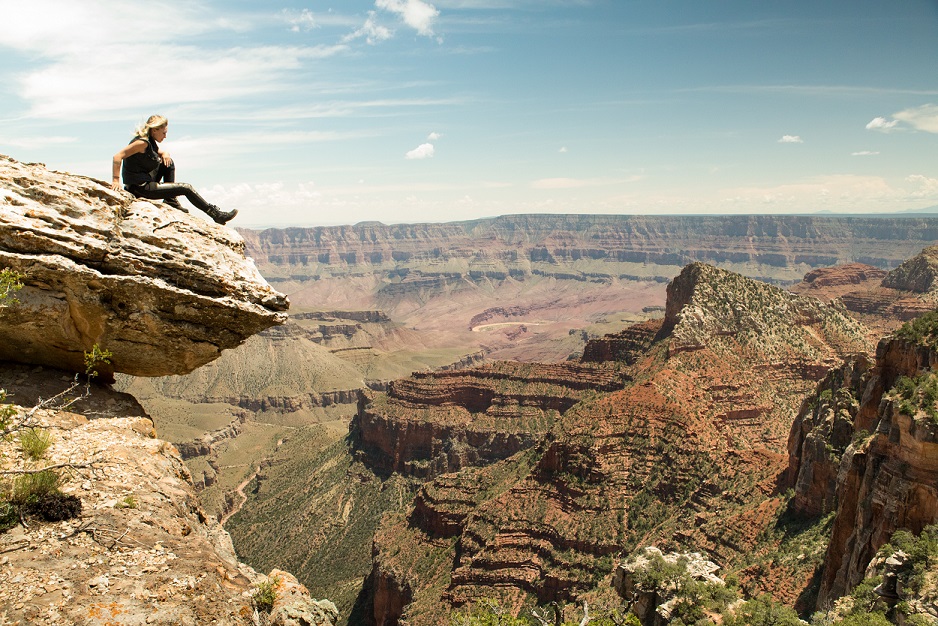 The first of the places you can not miss in the ol' NRGC is Point Imperial. It's the highest of the North Rim, 8,803 feet and overlooks and the northernmost point, the Painted Desert and the eastern end of the Grand Canyon. Here the canyon transforms as the narrow wall of Marble Canyon and opens dramatically to own up to it's name "grand". It's only 11 miles from the Visitor's Center but a winding road so the drive takes a little more time than normal.
Cape Royal (23 miles from the Visitor's Center) is the southernmost viewpoint on the NR and is the widest panorama of any Grand Canyon overlook. At this view point you can see Angel's Window, a natural arch in the Kaibab limestone which frames a little section of the Colorado River, 5,000 feet below and six miles away. If you want to follow the path you can follow it right to the edge of the cliffs. It's an easy trail with the most sweeping, grandiose view of the Grand Canyon. This place is perfect for both sunrise and sunset. Look for the Desert View Watchtower across the canyon on the South Rim, it's a popular viewpoint accessible on a paved level trail.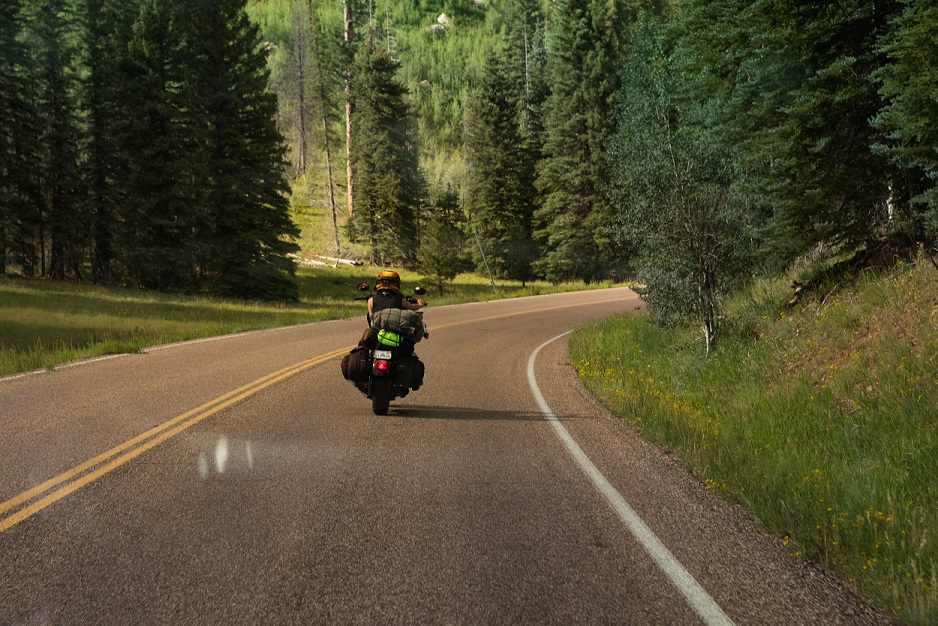 Bright Angel Point is by far the most popular viewpoint in the North Rim. It starts at the Grand Canyon Lodge which is a great place to buy souvenirs, take a rest or grab some food. Although paved, the trail is steep in a few places so proceed with caution. There are park rangers that patrol the path on busy summer days and are great to talk to if you have questions. Because the North Rim is about 1,000 ft higher than the South Rim, this view looking down to the South Rim is one of the most popular for photographers.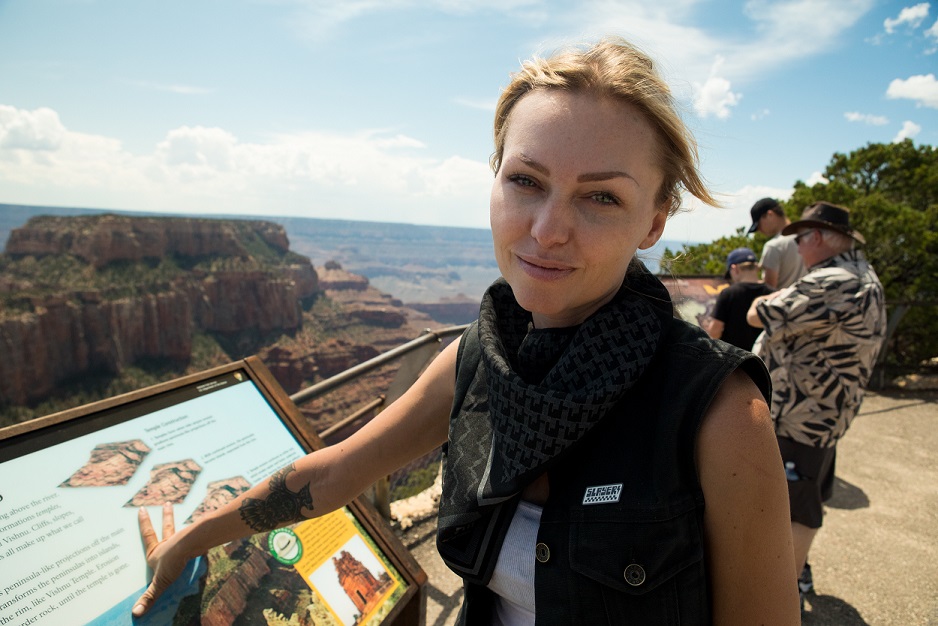 There's just something about the North Rim of the Grand Canyon that involves a sense of solitude and serenity. It invites you to slow down, to ponder, to feel your own innate creativity and to fall in love with nature's landscape. A thought that stayed with me long after was that I had entered a private pace on this earth. A place where I had lost my sense of urgency and I could hear myself think. If there is one recommendation I could make while being here it would be to not rush but linger. Stay suspended in a haze of in betweenness for as long as you can because it's here that you will find yourself.
Helpful tips:
*The Lodge and store is open from mid May to mid October and reservations are strongly recommended if you're planning on staying at the lodge.
*If you have respiratory or heart problems, the elevations can be strenuous.
*Between November 1st to December 1st the North Rim is open from "Dawn to Dusk". Route 67 closes during snow and the first of December.
"If you have been involved in a motorcycle accident, don't let it steal your freedom! Call 1-800-4-BIKERS to learn how an experienced motorcycle accident lawyer can get your bike fixed, money for your medical bills, and compensation for your pain and suffering."