If you can spell motorcycle then you've probably at least heard of Indian Larry. Known for his sense of humor, love of art, and living in the moment, he's spawned a party that continues to celebrate the Indian Larry legacy every year. The Indian Larry Block Party has been going on for 14 years already and it is definitely worth the ride out. I came into town a few days early 'cause I like to party and there are few greater people to do that with than in Brooklyn. The antics the night before made for slow going the day of the party, but we were able to suck it up and make our move to Indian Larry Motorcycles where everything was going down at its peak.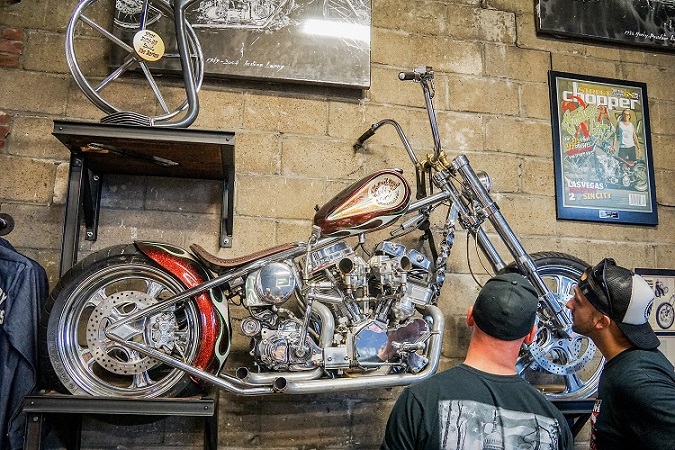 I've never been able to attend this party before. I've either been down the street at Brooklyn Invitational or on the other side of the country. So I was stoked to walk into the massive turnout with Judas Priestess on the stage completely destroying amazing heavy metal classics! The format was simple. A badass band of chicks that can wail, plus an excellent variety of great local New York brands and vendors. Fire up the grill, and let's have a motorcycle party.


There was no doubt about the fact that this was going to be a real deal motorcycle hoorah right in the middle of Brooklyn with the streets blocked off and cops watching our backs.


After finally letting my babe rocker love affair go 6 songs deep I had to of course check out the bikes. As you can imagine, there were all styles of bikes to be found at the show. I mostly dig the vintage dirt trackers, a few rad choppers, and performance FXR and Dynas. Mainly because I hope to have one of each someday. It's an obsession most of us can relate to I think.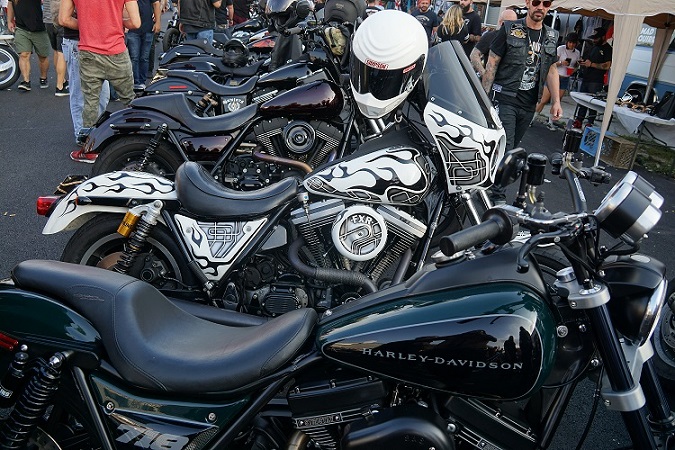 Here comes my favorite part. The people! I'm one of the lucky ones that gets to travel across the country year-in and year-out connecting with all sorts of wonderful people from all walks of life. I've been looking forward to chilling with these folks for a few weeks I haven't seen in a long time for the past few weeks! There's nothing like hanging out with a group of people in such a high spirited, free, fun loving, horsepower and beer infused environment. I truly love the life that we all live together in this crazy community of motorcycle nut jobs. It feels like I'm always going to a family reunion, no matter where I'm stopping along the way. There's always new life being born to celebrate, old friendships being revitalized, silly antics in play, and new bonds to create at every turn. Half the time I personally feel like a bumbling idiot with all the laughing and hugging and silliness that happens from one side of the party to the other. It's a truly joyful experience whenever I get to walk into a bike show and see my road family right in front of me with open arms ready to have a laugh, share a drink, and swap some lies. Shirts are always optional of course.
If you're into a solid motorcycle event with cool people from all walks of the community, rad bikes, and killer music don't miss this party next year. It's just pure good times. Work it out.
-Dumptruck
"If you have been involved in a motorcycle accident, don't let it steal your freedom! Call 1-800-4-BIKERS to learn how an experienced motorcycle accident lawyer can get your bike fixed, money for your medical bills, and compensation for your pain and suffering."