While most people love a challenge, there are very few who seek challenges out the way I've seen Katie Harrington do it. Even the truly adventurous stick to mastering their one discipline. Stunt Riders aren't also rodeo cowboys, surfers don't do ultra-marathons, and Evel Knievel never summited Mt. Everest. Katie, on the other hand, has taught herself how to ride a motorcycle, took on a body-building competition, moved through multiple phases of careers with the Air Force, Army, and National Guard, and now has taken on the Miss Veteran America competition, where she placed 1st Runner Up.
According to Katie, she just gets bored easily, but the Miss Veteran America competition is clearly designed to push people past their comfort zone.  While it vaguely resembles a beauty pageant, this is the only one I'm aware of that has a push-up competition (yes, using your arms, not a bra). and Katie Harrington is the first woman representing South Dakota that has ever made it to the final 20.
Advocacy is the number one criteria though, as the Miss Veteran America competition is a branch of Final Salute– a charity focused on female veterans and their specific struggles. Honestly the concept makes perfect sense, as veterans in general are usually driven by a need to serve a bigger purpose than themselves.
Sitting down with Katie Harrington was a unique experience for me as well, since I have volunteered with the Veteran's Charity Ride with her, and even given her some instruction on piloting sidecars. Yet, while we've shared many memories together, this is the first time I had a chance to really find out what makes Katie tick.
The interview took place shortly before the October 30th finals, so at that she had not finished 1st Runner Up, and was still in the top 20 finalists.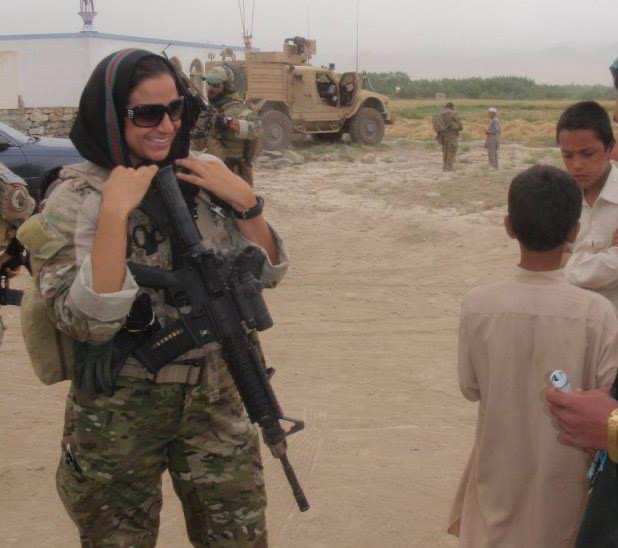 Russ Brown Motorcycle Attorney: So tell me about your upbringing and some of your early roll models.
KH: I was born and raised in California. My dad was a Vietnam veteran and I had a really ideal childhood, like just suburbia America. Role models [thinks]… I don't know, that's a good one. I like a lot of sports and I don't know if I have one specific role model that I can think of…
I think of the story all the time… the way I got into motorcycling was, I saw a female on a motorcycle, like pull up next to my mom's car and I was like 'that's who I wanna be.' She looked so just, ridiculously badass and that kind of became my role model, not a specific person but just kind of a stronger female I think. She probably was just going home to get groceries
Russ Brown Motorcycle Attorney: Hey, you can be a badass and be getting your groceries at the same time.
KH: [Laughs] Yeah, that's true.
Russ Brown Motorcycle Attorney: So, you and I first met because of the Veterans Charity Ride. You clearly have been into motorcycles for awhile. What first got you into riding?
KH: Well, like I said I saw that woman on her bike [when I was a kid] and, I don't know, it was just in my head, and I had saved up this small amount of money, like maybe $600… I was just determined. I was gonna go buy some really terrible motorcycle used, and my dad came in like, 'no, let's get you a safe bike.' So he co-signed on my first Ninja, a 2001 [Kawasaki] Ninja 500.
And so [my dad] swore me to secrecy… I could never tell my mom that he had co-signed on my first bike, and I brought that home and I didn't even know how to ride! I basically taught myself how to ride up and down the street, and ever since then I've just always had a bike, I've always been on a bike. I've graduated to bigger street bikes, and I went to the Yamaha racing school. As I got a little older I got into the cruisers and the rest has really been, you know, history… just enjoying everything that riding gives you.
Russ Brown Motorcycle Attorney: So, why the military? It turned into a career, but what was the initial calling?
KH: I was actually in college on 9/11 and I got to school that day and the school was closed, with a big sign on the door that says, 'closed indefinitely.' I think pretty much every school was shut down and I watched 9/11 happen basically for two days straight and it just had a big impact on me. I was trying to figure out what I could do to help, um, the fastest way possible. And I ended up walking into a recruiter's office and I joined about two or three days after 9/11 actually happened.
Russ Brown Motorcycle Attorney: Wow. [Katie goes on to explain how she did a hitch in the Air Force and heard how the Army really needed people during the Surge in Iraq, and how she did a "blue-to-green" transfer and has been in the Army or National Guard since. This, despite her father's advice to seriously consider not transferring to the Army].
And then, so why make a career out of it instead of just, you know, doing one or two hitches?
KH: Oh I absolutely love I love the military. I have just had so many phenomenal experiences and I've traveled pretty much the world. I've been given these opportunities to be part of things that I would never have done otherwise. I always say I'm having so much fun I don't wanna quit… when I stop having fun then maybe I'll retire, but I'm still having an absolute blast.
Russ Brown Motorcycle Attorney: So tell me about the [Miss Veteran America] competition. How'd this all come about?
KH: So I did some of the research on how Miss Veteran America was started [and] it was started by the nonprofit 'Final Salute' and [that was] started in 2010 by a homeless female veteran named Jas Boothe. She realized that the resources for female veterans as a whole– but specifically homeless, female veterans– did not exist 12 years ago.
As we all know the VA was really struggling with females coming back from combat and there's a lot of different, unique challenges that they face. So [Jas] was homeless and unable to get the resources she needed, but she ended up getting back on her feet and starting this nonprofit which caters solely to female veterans and their children, that are homeless or at risk of becoming homeless.
They have transitional housing, they have financial education, they help with job searches, they do makeovers, you know, before women go to interviews… all kinds of stuff.
And so they started Miss Veteran America as a way to kind of bring national attention to the issue, but also to advocate for these women that maybe can't do those things right now. So all of the women that compete do fundraising and we do advocacy efforts like public speaking.
It brings attention to it and then we do this huge competition in October and all the money from the ticket sales [also] goes to Final Salute. There's a lot of femininity and Grace employed and all that stuff as well. So it helps people see women veterans in a different way.
RBMA: And when is the actual competition?
KH: It's in Orlando and it's on the 30th of October.
Russ Brown Motorcycle Attorney: Okay and this isn't your typical beauty pageant obviously. What are you judged on?
KH: So you are judged on advocacy. There's also an interview with a panel of judges, and that interview consists of any topic from military history to actual information about Final Salute, statistics on homeless female veterans […] Then, the actual competition part you get judged on talent and [your] overall personal concept. For that we had to write a biography, submit our head shots, and explain why we were doing this.
Then for the actual competition in October you do the interview, the talent portion, you do an evening gown [competition], and then there is a push up contest on stage.
Russ Brown Motorcycle Attorney: In an evening gown?
KH: [Laughs] no it's in active wear. I know, that's the first question I get.  When I did one news interview the reporter was like, 'do you mind doing push ups in a dress?' They just needed it on film, and everyone keeps asking for it, which is fine: it's a good workout. I mean, it's better than running the obstacle course in heels.
Russ Brown Motorcycle Attorney: So I've seen you get into some crazy stuff, from the bodybuilding competition to racing schools to this Miss Veteran America competition now. What is it that has you trying all these weird things that are outside your comfort zone?
KH: Well, so honestly, my parents passed away in '13, they both had terminal cancer and they got the diagnosis kind of late. They were both already stage four by the time they found out […] When they passed away, I cleaned my parent's house out and my mom had this list of all the things that she had wanted to do [but] never did. I think it really [had] an impact on me that, you know, our life is really short and we should not be afraid to try new and crazy things, and to push ourselves outside of our comfort zone.
I really am always looking for a challenge that, you know, makes me feel alive and challenges me physically or mentally or whatever it is. […] Social media can be a terrible place, but it can also be a place of inspiration, so I have a lot of soldiers that will write me, 'hey I saw you did this and it really inspired me to sign up for my first body building competition,' or, 'I got my motorcycle license because of you.'
And there it is in a nutshell. There are plenty of adventurous people out there, but it's rare to find people who deliberately live outside their comfort zone. We often seek challenge because of a desire to feel mastery. Katie Harrington is among that few within a few that thrives in the miasma of the unknown. You can call it ADD, but it could just be a person who wants to live in that moment of fear when they are paddling like crazy but aren't sure they're going to catch the wave. And for that, I salute her.
If you'd like to help Katie with her fundraising and advocacy work for Final Salute, follow her Facebook page, https://www.facebook.com/Katieh4MVA2022. To learn more about  Final Salute, visit https://www.finalsaluteinc.org/.
"If you have been involved in a motorcycle accident, don't let it steal your freedom! Call 1-800-4-BIKERS to learn how an experienced motorcycle accident lawyer can get your bike fixed, money for your medical bills, and compensation for your pain and suffering."