Becky Goebel tells her first-hand experience filming an episode of RIDE with Norman Reedus
Photo credit for all images: Antonio Franco/AMC
Norman Reedus and I had been following each other on social media for a couple years. We had a ton of mutual friends and I knew he was an actor, but I wasn't really sure what exactly he did. Every once in awhile a friend or family member of mine would say, "do you know Norman Reedus follows you on Instagram?" So that was kind of my indicator that he was a big deal – plus he had a shit ton of Instagram followers.
Over the years, I'd catch onto his shows – The Walking Dead was his main hit, and then RIDE with Norman Reedus – one of AMC's biggest shows. RIDE featured the Walking Dead heartthrob Daryl Dixon (Norman Reedus) in his everyday life traveling around the world with his friends on motorcycles. The first ever episode of RIDE featured Imogen Lehtonen, a good friend of mine. Then he did an episode that featured Anya and Ashmore, the creators of Babes Ride Out, who are good friends of mine and also some of my biggest influences! So I was in the loop, watching episodes here and there.
Instagram is super weird, I have made some of my best (real-life) friends through the app. But then I also have friends on the app I feel like I know, but I really don't. It was February when I got a Direct Message on Instagram from the producer of RIDE. I was actually living in my van at the time, on the tail end of a 4 month stretch of being homeless – working on attaining a work VISA to live in the states, so to get an offer to go on an all-expenses-paid trip for a week sounded not so bad.
4 days later, I was in a plane on my way to Uruguay, a country in South America where I was about to meet Norman and the RIDE production crew. When I first saw Norman in the airport, he was zipping around on an airport transport cart and I had to run to catch up to them and jump on too. The security guard almost knocked me out, thinking I was just a crazy fan. It was as if I was seeing an old friend with Norman, like we had a bunch of stuff to catch up on. Like I said, social media is weird and you feel like you know someone even if you've never hangout face-to-face.
I have worked on the set of TV shows before and had spent the past 2 years in front of a camera filming the show Riverdale. I also ride a motorcycle in front of a camera as a job, so it wasn't really that that I was worried about. It was more about talking and interacting with people just normally, but with a camera around, for some reason that's just weird. Norman is obviously a natural since this is Season 4 of RIDE which is a "reality" type travel show where he genuinely does just get to be himself on camera.
Our first day we had totally off, to recoup from travel and to just get rested. We were in a really nice hotel right down by the river. Norman and I hung out, went out for dinner with one of the cameramen, got fitted with some mics, and just talked. We have a ton in common and mostly all we want to talk about is motorcycles anyway, so we just did that. Plus I asked him a ton about what it's like to be all famous and shit. We also would watch fans from up on the top of the hotel, they'd peer into the doors trying to get a glimpse of Norman. Little did they know, we were the ones seeing them. The fans weren't allowed to come into the hotel, but I did notice a couple of them staying out front for the entire 2 days we were there, day and night. Every once in awhile Norman would go out and say hi to them, take some photos and come back to eat snacks and chill. I asked Norman why he wanted me to be on his show and he told me that he genuinely just wanted people on the show who "really ride." I thought that was cool as hell!
Our first-day filming was just like, get-up-and-go… they strapped mics onto us, gave us our bikes and just started the cameras. We rode into a downtown area pretty early in the morning before there were a lot of people out. We went into a few stores and everything was chill, it seemed like we were going to fly under the radar in this country, that people just thought we were tourists with some cameras around, but that quickly changed. Within 3 minutes of that thought, there was someone yelling from a top balcony of an apartment "Daryl, Daryl!" Norman is really good with fans, even when they wanted photos, or autographs, he just took his time and everyone in our crew respected that. The local people were respectful too. There was never a time I felt like fans were being too crazy, or going to do something in a disrespectful way. It was like they were just excited that we had come to visit their country, and we were too.
Some of the things we did while on the trip included visiting a Seal Rescue, visiting custom motorcycle shops, going to eat local food, and we also attended a motorcycle and car show called Kustom Kulture Weekend. At the show, we really experienced the craziness of fandom. I knew that people kind of knew where we were riding too, social media was buzzing that Norman was in town. They knew we were coming to the show and they were ready. We had to actually get off our bikes and get into one of our camera cars in order to get through the crowd to get some shots by the show bikes. It didn't last long though, and in the episode you see us having to push through people trying to take photos, trying to touch us and just trying to get a glimpse of the famous dude in their small town! It was quite the experience but because Norman was so calm, I was able to be calm and just experience everything as it came. At one point, a guy just handed me a 6 pack of Corona beer and told me that he loved me. I was like, cool!?
When I watched the episode with my friends, I said a few times – "keep in mind, this is all still THE FIRST DAY of filming". We jam packed so many things into 3 days. Norman always seemed rested, I think he is used to not sleeping much and having to be on it every day. Me on the other hand, needed a tub of beers to fall asleep every night and 10 coffees to wake me up every morning. It was nice when we'd do something in public and it was all crazy and awesome but then we'd go to a closed-off motorcycle shop or side-of-the-road hangout and just be with each other and the crew. Even if the cameras were rolling it was easier to get your thoughts straight when it was just Norman and me amongst some cool bikes and a couple cool people.
I always say I never ride on the back of people's bikes and I never ride side-by-side with someone on the road unless they're someone who I fully understand their riding style. I could tell right from the beginning that Norman was a good rider. He was on a brand new Triumph Tiger and the thing was super safe and zippy. I felt totally okay riding next to him while chasing a camera van and having to speak to each other all day. It takes up all your senses at once – experiencing a new road, with a new person, with cameras around, everything you're saying being recorded and producers talking into your ears all day long, never mind having to ride a motorcycle all at the same time.
By the end of the 3 days of filming, I wasn't ready for things to be over. We had met so many cool people, went to so many cool places and ate so much good food. We had even made a new friend who rode with us on the final day of filming. The camera crew was so rad, they were always in a good mood, they all really liked each other and they all made me feel like I was just part of the family. When it was just us, and Norman, it was like no big deal. No stress, nothing to make me feel uncomfortable and everything just moved really easily. When you watch the episode, it's easy to see. It's not just Norman and I experiencing everything, it's our whole crew too and it made everything feel very low-pressure.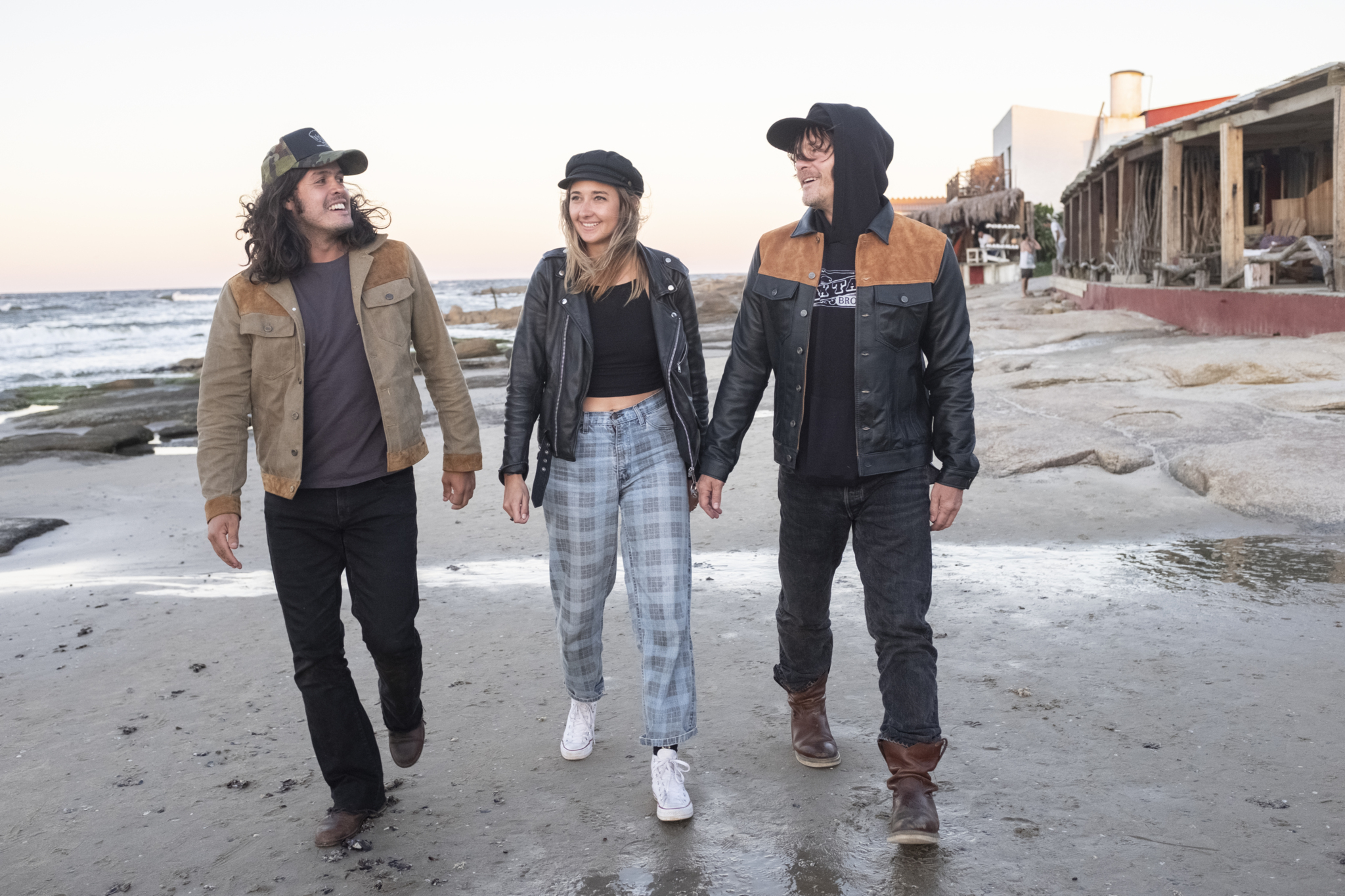 After filming, Norman and I kept in touch. I live in LA and he doesn't so when we get the chance to see each other, we do and we are planning on riding again soon. The episode just aired this past Sunday on global television on the network AMC. You can now watch the episode free on www.amc.com.
I want to thank the RIDE crew and Norman a ton for having me come be on the show and treat me like I was just one of them. It was an awesome trip and hopefully you will see us on the road altogether again sometime soon. –Becky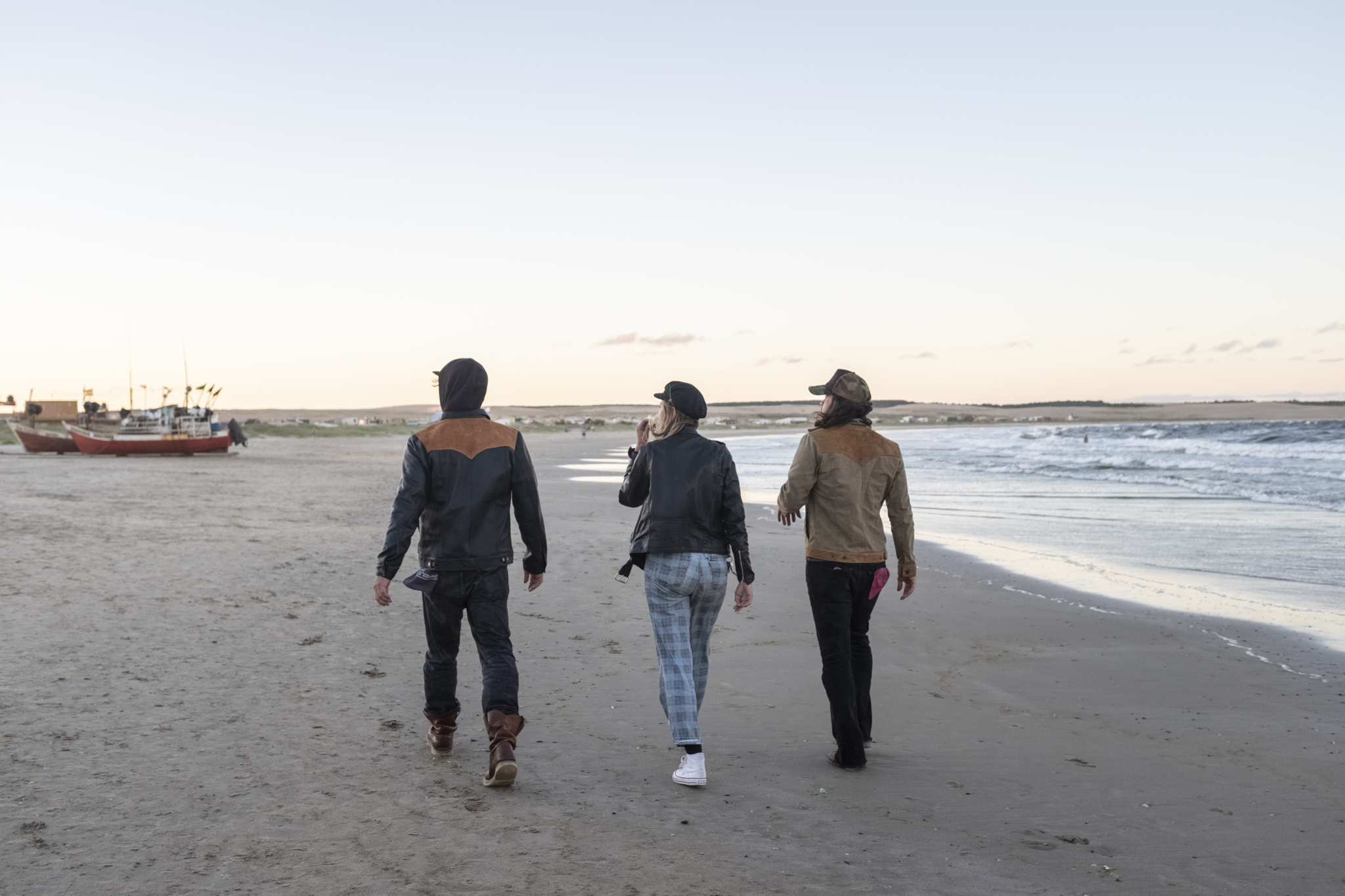 "If you have been involved in a motorcycle accident, don't let it steal your freedom! Call 1-800-4-BIKERS to learn how an experienced motorcycle accident lawyer can get your bike fixed, money for your medical bills, and compensation for your pain and suffering."