Your bike wants to rally with its kindred spirits just as much as you do, so let's hit the road to Central Arizona, Cottonwood to be exact. Time to get revved up for Thunder Valley Rally!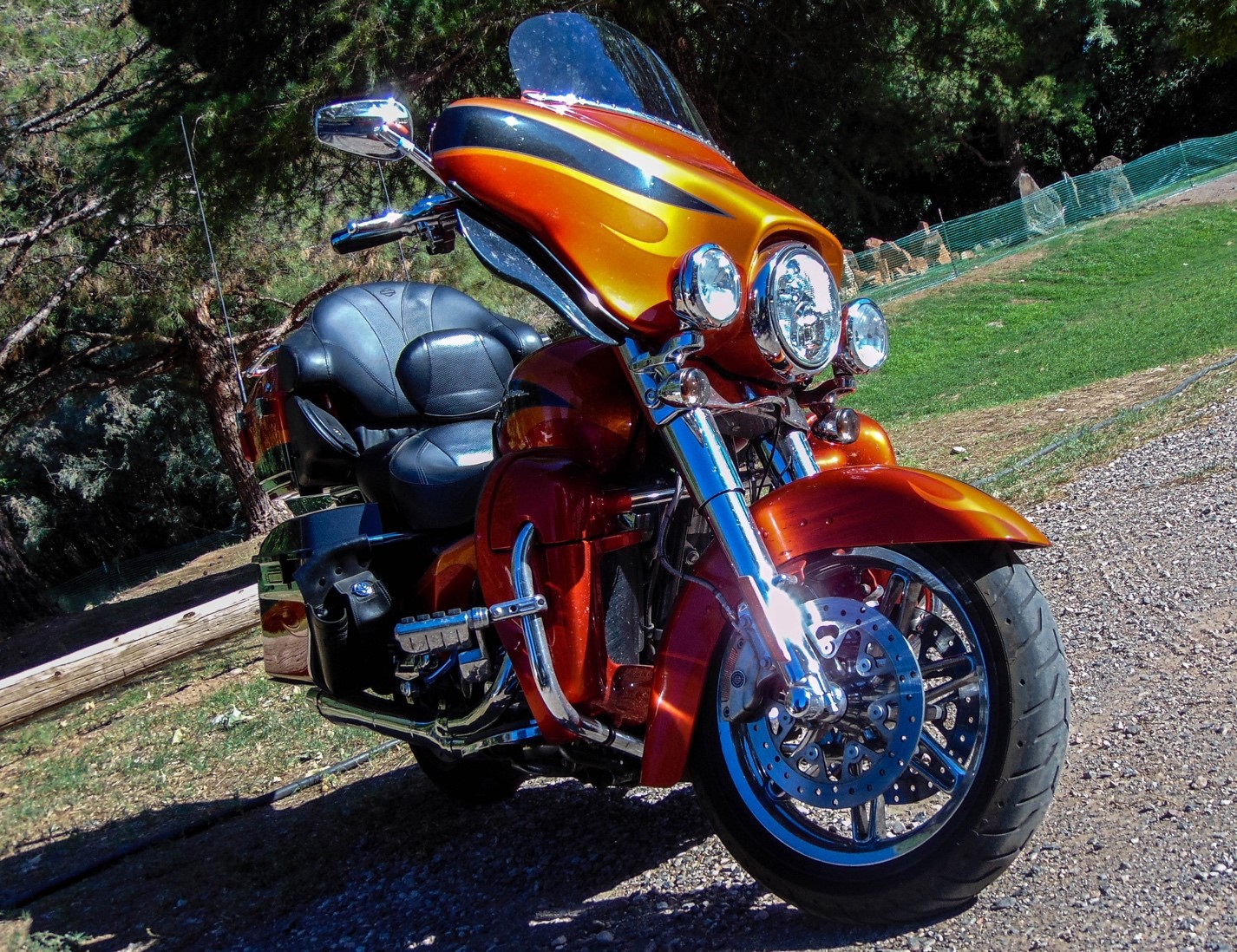 The kick-off parade starts at Camp Verde's Burger King then ride through the Verde Valley. We'll stroll the historic Old Town Cottonwood, ending at the Freedom Bird Entertainment Park & Campground (Riverfront Park). Beautiful scenery and overly sunny ride; not a cloud in the sky.


Cottonwood is a great little town, located in the 'heart' of Arizona. A place to explore ancient civilizations with unique history, cultures, and nature all around. This town is so small that they don't even have a movie theater, it's simple and so sweet.


The Verde Valley is surrounded by the red rocks of Sedona, situated above the heat of the desert and just below the cold of Arizona's high country, while Mingus Mountain to the southwest.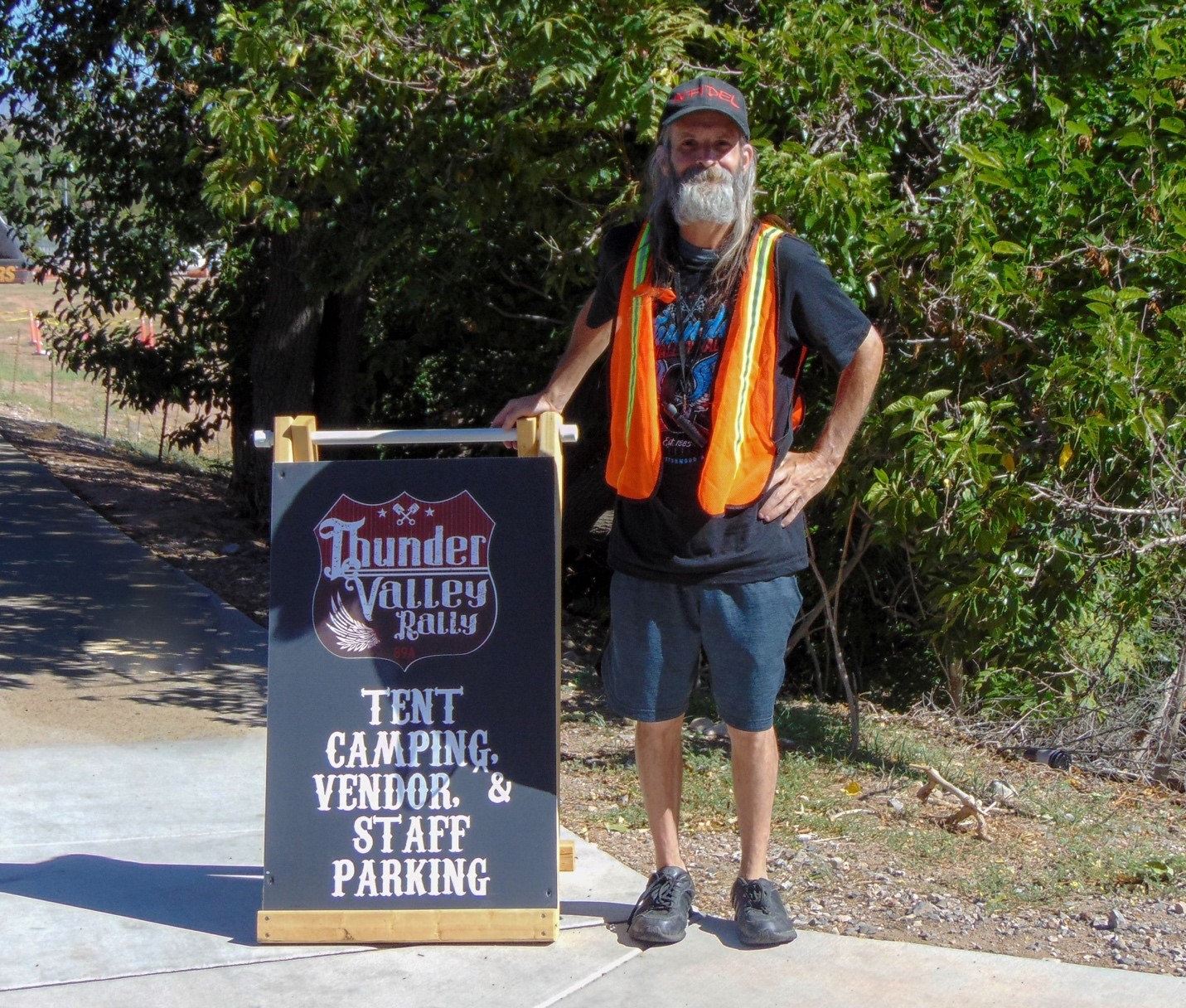 As you enter the park, you get to see a huge line of vendor booths giving away swag like bags, key chains, carabiner clips, bandannas, and signing up for bike giveaways,  from Russ Brown Motorcycle Attorneys® and Indian Motorcycles.


Affordable and gourmet doesn't typically go together until you get food from a truck at a bike rally, so tasty! Vendors selling leathers literally from head to toe; hats to boots. Booths introducing new products that are a must-see! Games to play, things to do, music to see… Let's get this rally started…


The main stage starts with some local tunes from MUHS Rock Band, such talent kids. Literally, all the chrome from the bikes and gear from the stage are blinding because of the sun today. Keeping my shades on all day and rocking out to the massive headliners this weekend.


Trey Odum band is a great combination of southern charm, a powerful voice and a unique ability for turning a country show into a rock concert. They play music that speaks to them and that the crowd also enjoys. That way, everyone in the room feels like a part of the party.


Recreating a cocktail of bar blues and soulful nostalgic rock, The Smokin' Crowes plays with passion, and it comes out in such energy that makes you want to dance. Six dedicated musicians celebrate boogie and bravado of the classic vintage style rock and roll that is The Black Crowes.


Their song selections lean heavily from the album Shake Your Money Maker and The Southern Harmony and Musical Companion. Come on, don't leave him hanging! Get that unseen high five! The lead singer actually danced so much on stage that his wig kept moving and needed to be constantly adjusted, nevertheless, the music ability outshined the humor of his gray hair peeking through the top of his wig.


AZ/DZ is the ultimate AC/DC experience, they are so committed to giving one hell of a concert from their costumes to playing the songs the exact way you love them.
A live bagpiper player, authentic AC/DC guitars, bass and drums, replica cannons, hells bell, sound effects, and devil horns.


Every iconic mainstay of an AC/DC show is represented here, with the level of fit and finish audiences can come to expect from the original group. AZ/DZ leaves their audiences "Thunderstruck" every time, you won't be disappointed.


.38 Special is up, I adore how they got their name, after an incident which found the boys practicing in a warehouse out in the middle of nowhere. Police arrived after being notified by locals of the noise, the band members were unable to come out because of a padlock on the door. One of the cops said, "That's all right. We'll let the .38 special do the talking", and shot off the lock.


The new outfit comprised Van Zant, Barnes, Lyons, Brookins, second drummer Jack Grondin, and a returning Carlisi. After releasing a couple of albums of straight-ahead Southern boogie, the band revamped its sound to fall halfway between country-fried blues-rock and driving, arena-ready hard rock. 38 Special love playing music together and it clearly shows on stage, the concert was a celebration of camaraderie and brotherhood.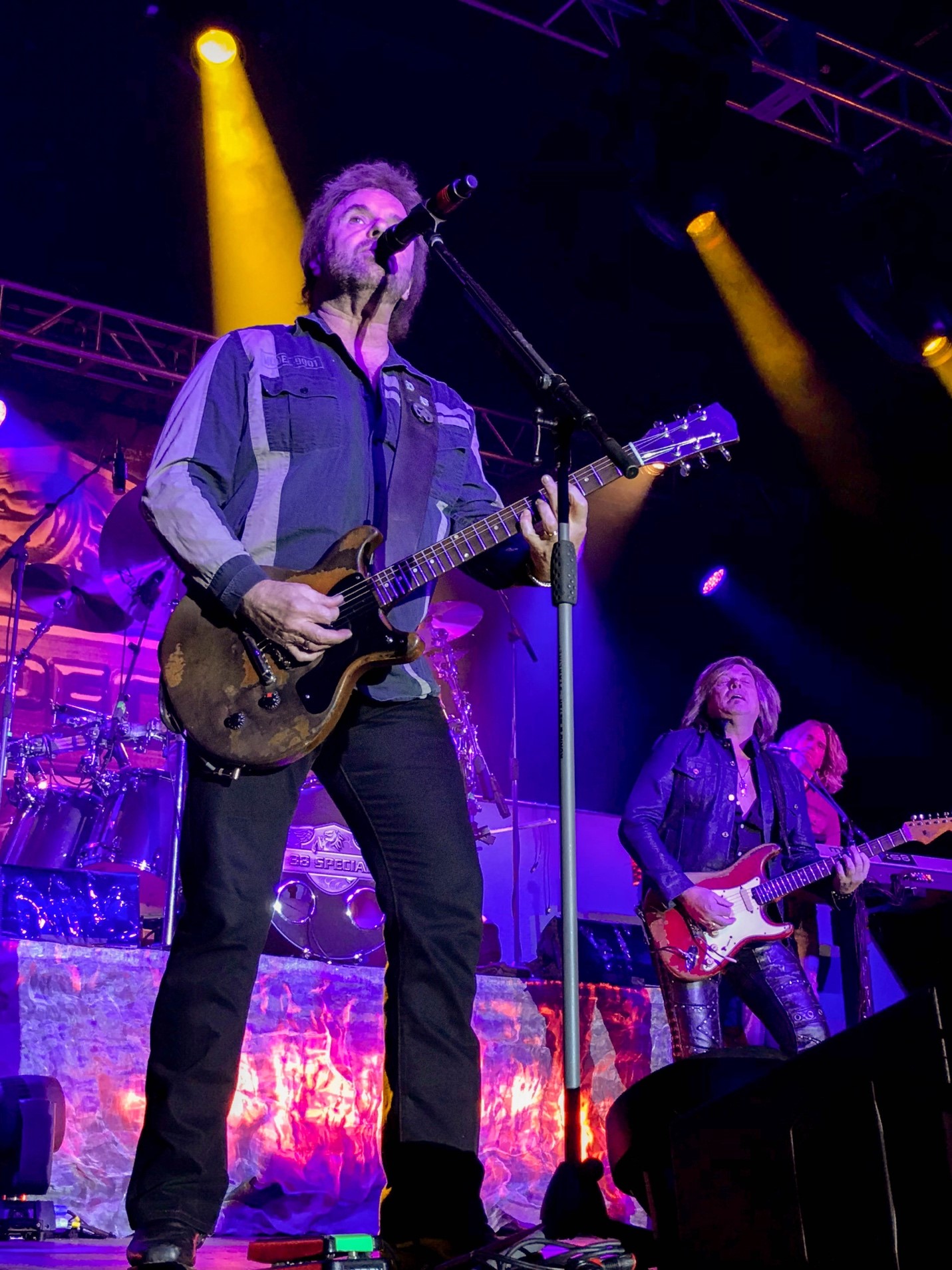 Only a week ago, September 13th, their great friend Eddie Money passed away from esophageal cancer. The best thing that you can say about a guy who gave his all for over 40 years, is that Eddie succeeded in putting a song in everyone's heart. As Don Barnes puts it, "Rest easy now, Eddie. You did well, my friend."


The night sky in the Verde Valley region was stunning and because of limited light pollution, you can see thousands of stars on a clear evening. What I didn't expect to see in the distance, as I was riding from Cottonwood, was a band of lights floating midway between the ground and the sky. "Oh, that's Jerome," said a fellow rider, "It's a ghost town."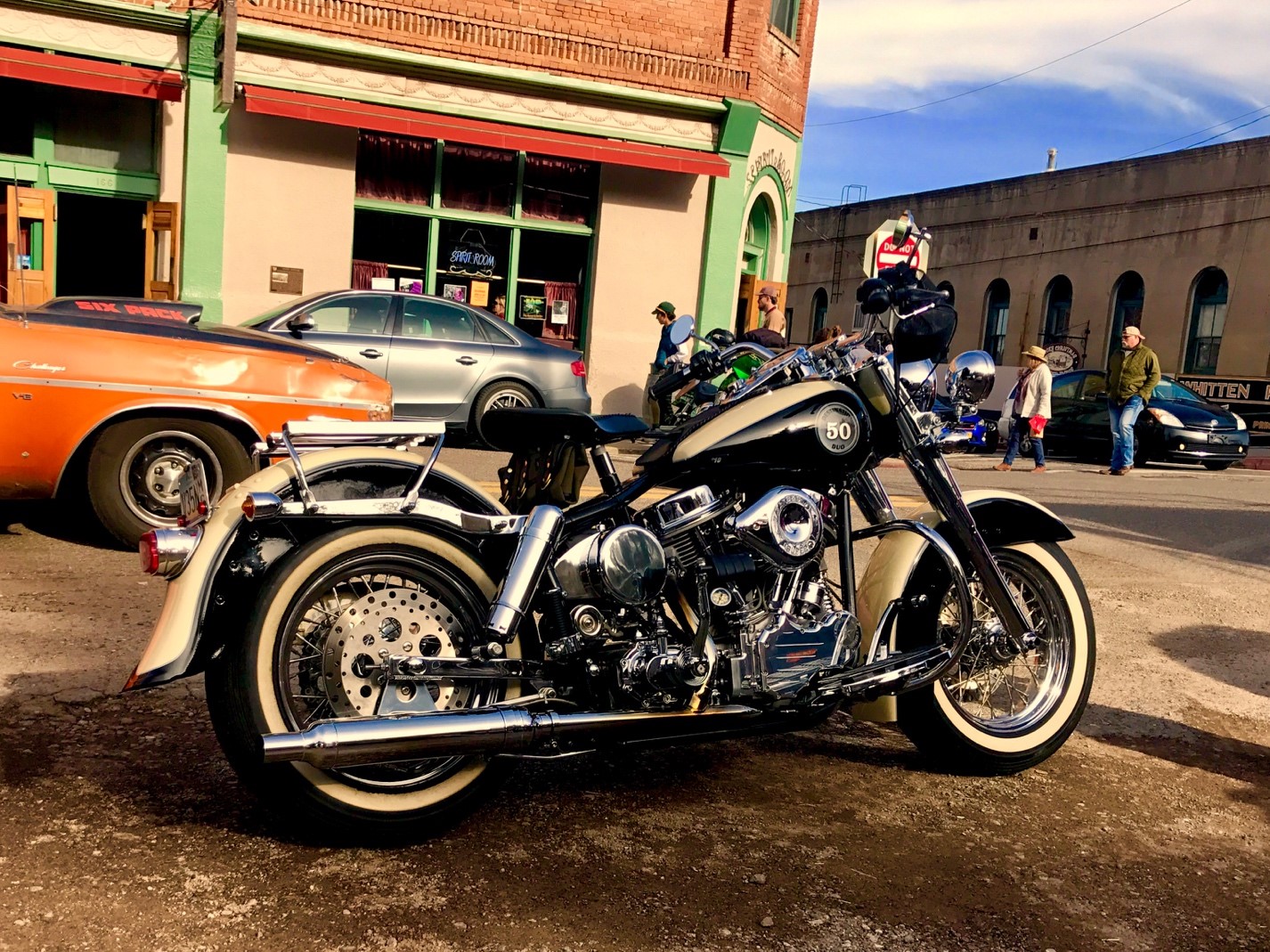 That's all I needed to hear. I thanked him for the tip and headed out to explore Jerome, AZ.
A former mining camp that became a boomtown that went bust. Thanks to some passionate residents, volunteers, and business owners, it's not dead yet. And it's worth a detour.
Gold King Mine to the love locks next to the Sliding Jail Park to the Mine Museum, there's even a kaleidoscope store… it's a 'please touch the merchandise' store. My kind of place! Here's a photo of a patch of grass through a kaleidoscope, just for you.


The owner of Nelly Bly lives in Jerome and believes the community is a "very large dysfunctional family" in the sense that you might not always get along, but when you need anything, everyone's there to help. Amazing loyalty and support like that is also a great description of the biker community.


Day Two, Saturday, looking for something fun to do? The poker run starts this morning at Camp Verde, through Prescott, Mayer, Clarkdale and then back to Cottonwood. This charming scenic route through a valley also has a twisty section that has been recently redone and is in great shape.


These roads were meant for riding. There's nothing like the freedom to go where you want. I mean, that's the best part of owning a motorcycle, am I right? An enjoyable mixture of everything you could possibly want; corners, straightaways, and views of mountains, forests, and rivers.


Pyrosteria is about to be on the main stage, a Def Leppard Tribute band. It took four big dudes to carry thier beastly drum set to the stage when setting up, a complete 270 degree kit that dreams are made of.


Their live show brings all the looks, sounds, and full energy that made Def Leppard a success. This performance really takes you back to re-live the 80's like no other, especially with the bad wigs, lots of leopard print clothes and even a handcuff belt on the lead vocalist.


Pyrosteria takes you on a journey through the hit albums Pyromania and Hysteria, with a few earlier gems. "Pour some sugar on me" sounds more like a great idea for attracting ants.
Ok, that was such a lame joke but you try to think of one that doesn't involve diabetes or the drummers missing arm; diabetes is a sensitive subject to joke about and they're a tribute band, so it's not even the same drummer… Moving on…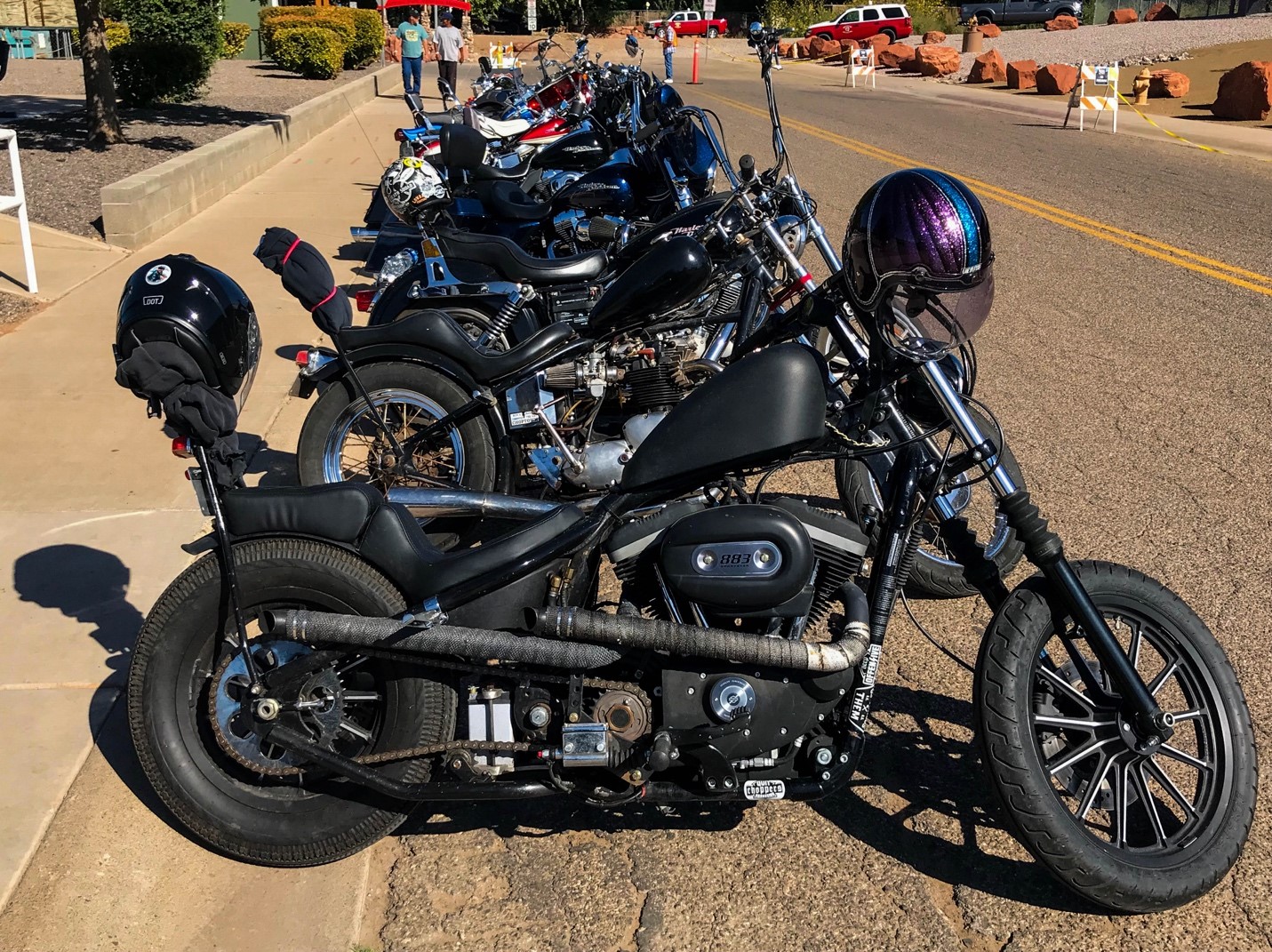 Mogollon, (pronounced Mug-E-on) began in the small Northeastern Arizona town of Overgaard. The name of the band is derived from the "Mogollon Rim". They have earned the reputation as a premier country rock band and continues to keep their standards high. The scope of their performing ability is truly amazing!


They can play about anything, from Hank Williams to Pink Floyd to their original written songs.
I was blown away by their original songs, especially "Fire On The Mongollon". The lyrics are incredible, even over a decade later, the Rodeo-Chediski Fire remain seared in the memories of those who fought it, feared it and fled it.


The Mogollon Band makes people's troubles go away for a little while and lifts up their spirits. You can feel the positive energy of their music in your heart and soul. They've been rocking country with attitude for 36 years strong.


Thunder Valley Rally has everything, you could even take a break from the music and sit down to get a permanent old school tattoo. Hey, why not? I'd rather play a game of bean bag toss with the rowdy drunk crowd (That game was insanely entertaining, one guy fell over with an ego stroked trick shot)


Back at the main stage, the sponsors were using t-shirts guns and throwing as far as they could free swag to anyone who could catch it. The Northern Arizona Harley-Davidson Poker Run Winner Announced. The MUHS Choir lined up backstage and ran to their position and sang The National Anthem with Bert Black VFW Honor Guard.


Miss Thunder Valley Rally First, Second and Third were also announced but the real winner was The People's Choice award winner, we all won with that show. Pin up girls represents a woman that could be imitated but couldn't actually exist. Innocent but erotic, cheesy as all hell and yet still oozing sex appeal; pin-up girls have one twisted tightrope to walk!


An image of beauty that's somehow suitable for the side of weapons, twee ironic tattoos, and more boudoir shoots than you can handle. She is a real woman with a strong personality, self-assured, put together, sensual and intelligent all at once. She wanted independence, but like… not too much independence, if you know what I mean…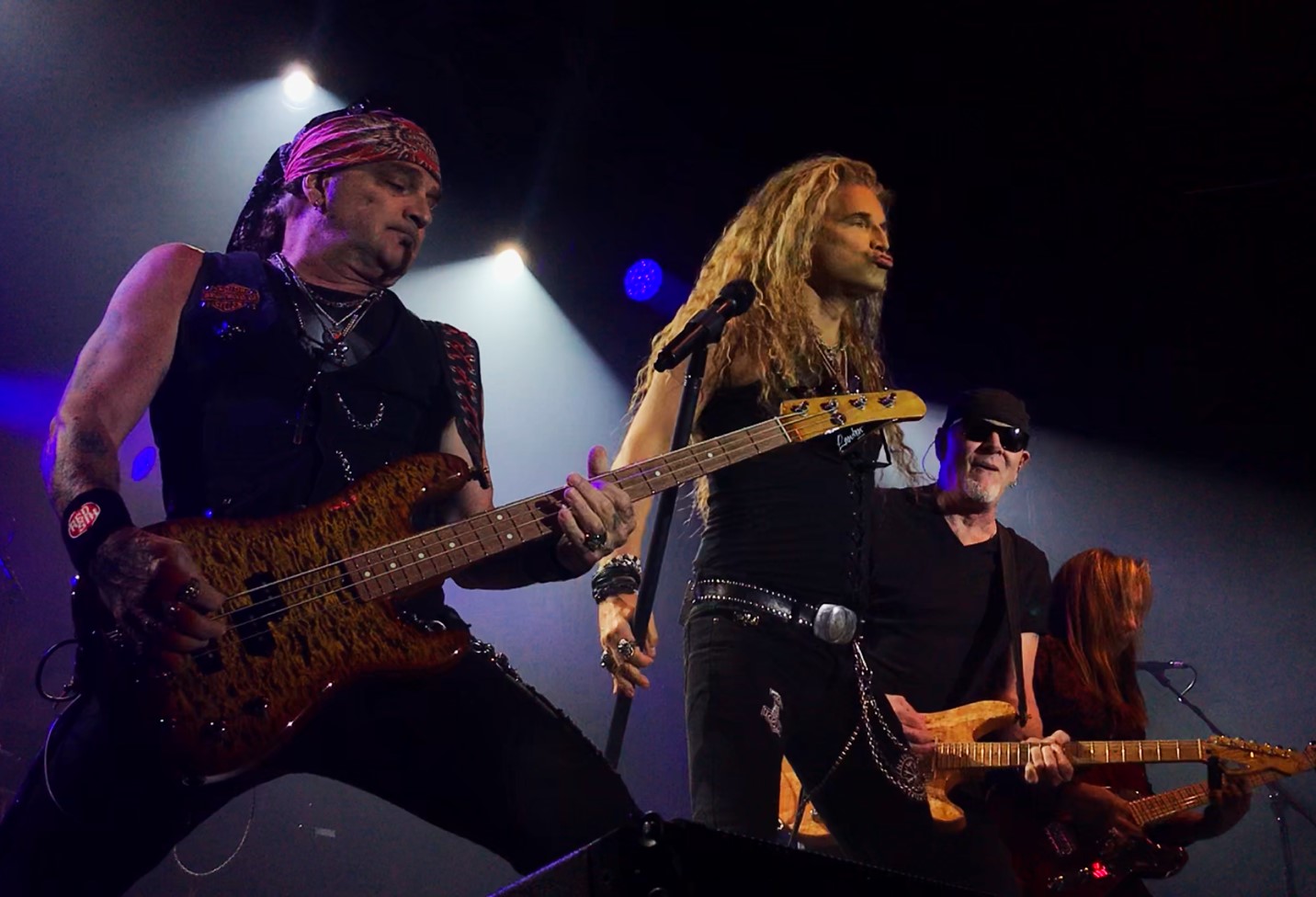 Great White is Mark Kendall (guitar), Michael Lardie (guitar, keyboards), Audie Desbrow (drums), Scott Snyder (bass), and Mitch Malloy (vocals) Their sound has captivated audiences worldwide with an emotional rock wave of crushing blues-based guitar riffs, connections and lyrics.


Mark Kendall is an incredible guitarist, such a talent and dedication… he has been quoted by saying, "Music is a pure blessing and I wouldn't change anything about my life". He said, "Even with all the mistakes I have made, they are nothing more than learning experiences and just part of life"


Grammy-nominated hard rock band legends, Great White takes on its third frontman. The band is ready for what lies ahead and with a respectful nod to the past forging its tried-and-true mantra: these songs are bigger than any one member.


With his duck lips, hair flips and hip shakes… Mitch Malloy breathes in and out rock and roll with every breath. As the show comes to a close, he sings loudly for everyone to hear, "What a Great White Night Everyone!"
"If you have been involved in a motorcycle accident, don't let it steal your freedom! Call 1-800-4-BIKERS to learn how an experienced motorcycle accident lawyer can get your bike fixed, money for your medical bills, and compensation for your pain and suffering."