There's a couple of new kids in YouTube town. Gaylin Anderson and Lance Coury are the owners of 2LaneLife, a growing channel, website, store and blog. Who are the Highwaymen you ask?
They're not what I was expecting, and they're not what you're expecting, either.
For starters, Gaylin and Lance aren't anywhere near fitting into the typical YouTube motovlogger demographic. They're both married family men and successful businessmen in unrelated industries. Lance is a grandfather (and a strapping one at that).
Then and Now: Gaylin Anderson with his family.
They have no claim to fame, unless you count Lance's son winning an XGames gold medal and starting a successful moto-business, which isn't even listed in the about section of their website. They have no massive corporate support system like the backing of an OEM. They're just 2 guys who love #bikelife.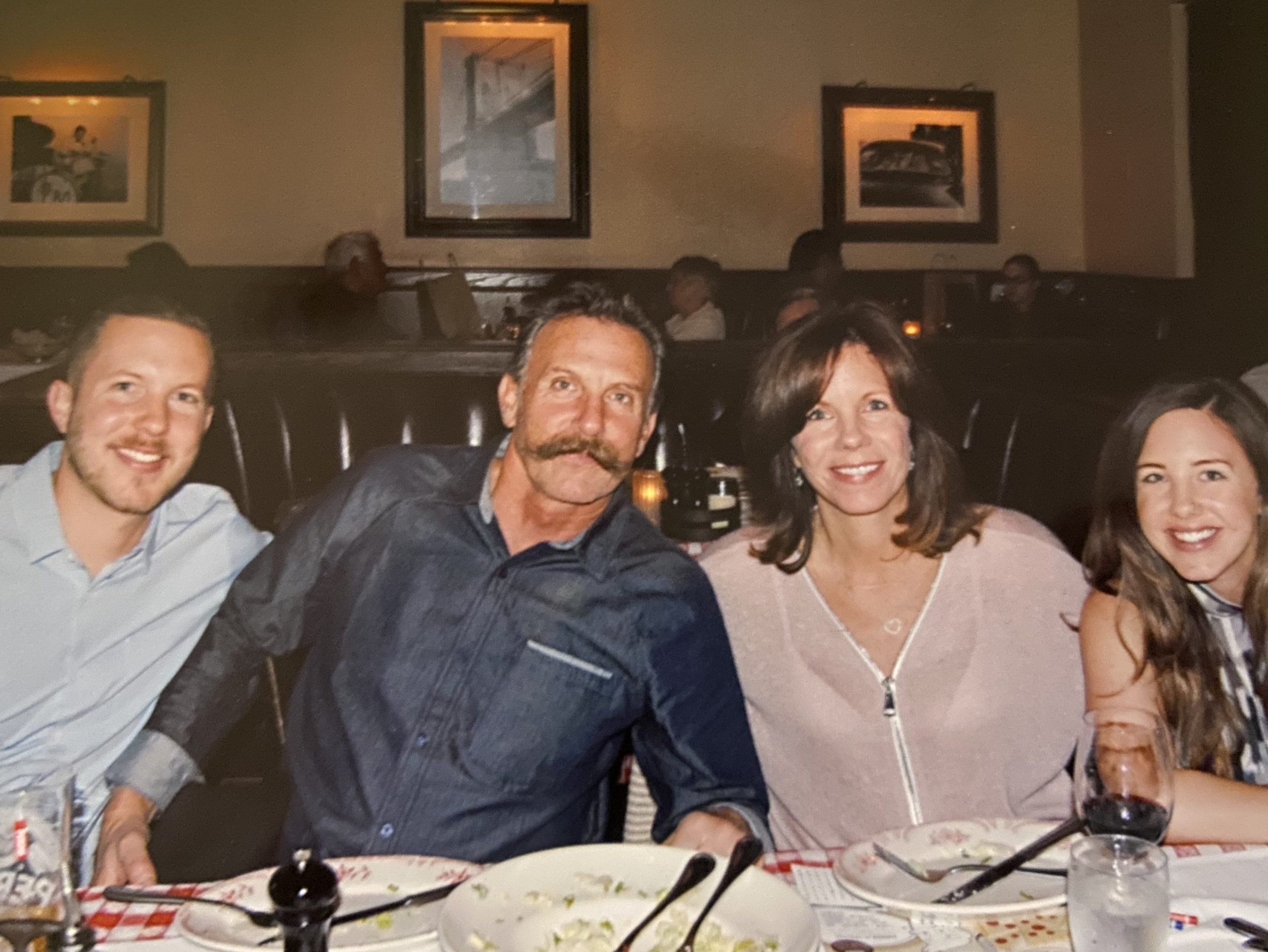 Lance Coury with his always-growing family.
And yet, they've started a YouTube channel that is both entertaining and educational for riders looking to gain experience on the open road with no apologies. And they're on a roll with nearly 1000 subscribers.
To top it off, they don't have a schtick like uber-safety-superheroes or compassionate-charity-crusaders. They don't hide their identities or their faces. They openly declare their love for American roads, Harley-Davidsons, people and natural beauty without making anyone feel unwelcome. In fact, if they did have a schtick, it would be that they make everyone feel welcome. Watch one video and you'll want to pull up a camp chair, pull up beside them on a backroad, or crack open a beer – seriously, whatever floats your boat because these guys are the real deal, guaranteed.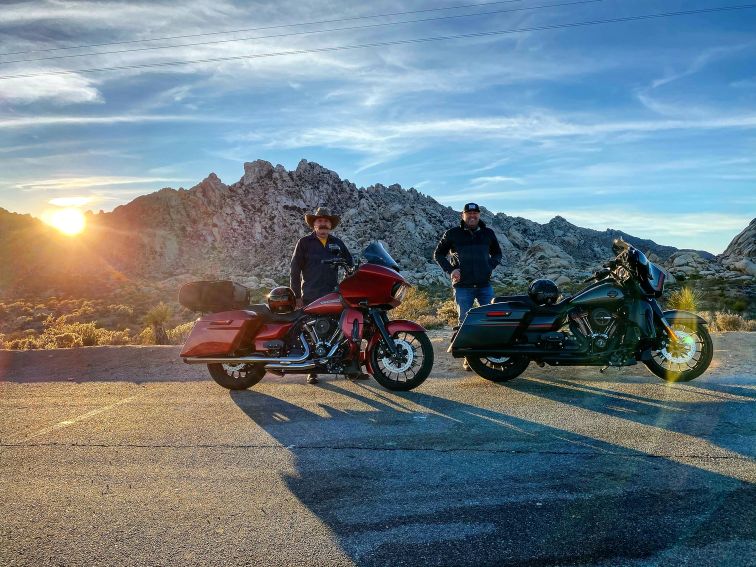 What you won't find in 2LaneLife videos: No hoaky one-liners, no staged experiences, no crazy shock-inducing vlogger drama, and no claim to expertise beyond their personal experience.
What you will find in 2LaneLife videos: 5-30 minutes of open road, a "gosh-dang it's a beautiful day" or two, a few laughs, new friends nearly every episode, and nourishment of your never ending wanderlust.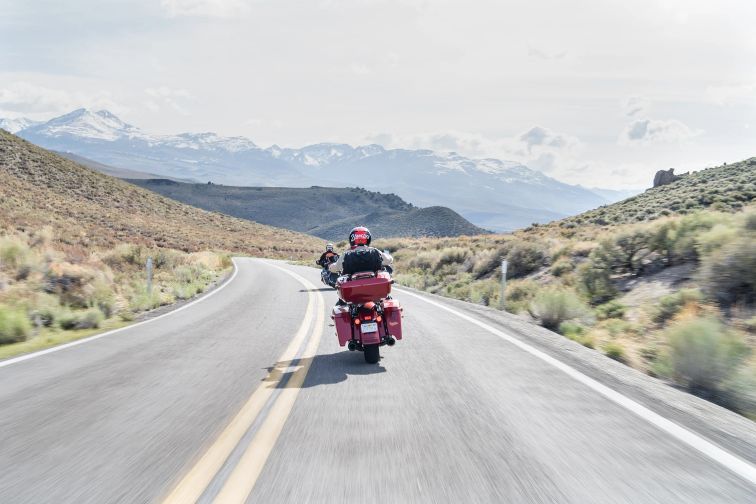 How did this whole thing get started? Lance and Gaylin have been riding together for 5 years, but have been friends for much longer. Over the last 25+ years, they each raised their own families while maintaining a friendship. As friendship often does, those separate lives became an intermingled family with Lance and Gaylin developing a dynamic that was unmistakable. "Our families encouraged us to do this," they both explained together. Once on camera, the friendship is undeniable, and contagious!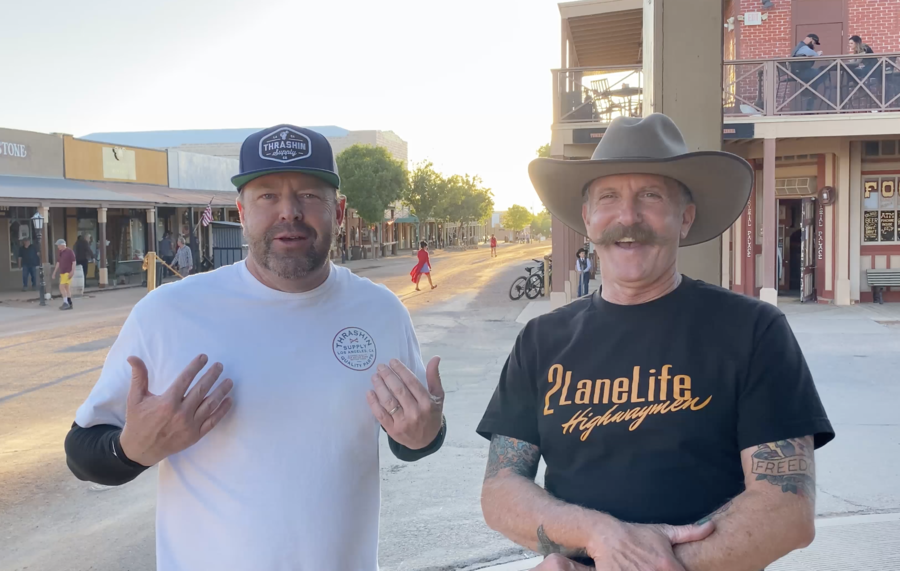 Their goal is simple: document their adventures and let others join in on the fun. So these two guys are traveling around America, sometimes solo and sometimes with their wives or friends, eating good food, meeting cool people, learning new lessons, and sharing it with everyone "whether they ride or not, it doesn't matter." They're also sharing information on their favorite tried and true gear and accessories, which can be purchased directly from their website (convenient!), because they've become dealers for the brands they believe in the most. You'll even find instructional videos on how-to [fill in the blank here] your Harley.
The Highwaymen don't care who you are, how much money you make, what you ride or even if you ride. They just want you along for the ride.
For more 2LaneLife, check out their Website, Follow them on Facebook, Instagram, and Subscribe to their Youtube Channel.
"If you have been involved in a motorcycle accident, don't let it steal your freedom! Call 1-800-4-BIKERS to learn how an experienced motorcycle accident lawyer can get your bike fixed, money for your medical bills, and compensation for your pain and suffering."