What can I say about Adri Law? There's too many things. Adri and I became best friends about 5 years ago when we were both brought on the same trip to Europe. We had never hung out before and were thrown into the most insane 5,000KM trip on Husqvarna Super-Motos across the Alps through 6 different countries over the course of a month. If you can't get to be best friends with someone during something like that, the only other option is enemies.

An image Adri shot of me in Europe

Us in Europe on our Husqvarna's

A shot by Adri in the Alps
The year after that, we decided to drive a Sprinter Van from Vancouver to Alaska and back. We then rode our motorcycles to Mexico where we slept on the beach for 3 days and then shot a campaign for Vans just a few days after that – Adri was the photographer and I was the model on motorcycles. The images from that campaign were up in the Vans store windows across the entire world.
Fast forward 5 years and I am living as close to Adri as I can. We produce a content campaign every year and are currently doing a collab. T-shirt with Harley Davidson together. Our work life and friend life is totally intertwined, open and honest. We help with each others events, share contacts, help each other with social media, and help each other make rent every month. We are new-age business partners and it's pretty awesome to have someone truly looking out for you in the city of LA.
Adri is an amazing photographer and is well known in the world of photography. She went to one of the best photography schools in LA and has a reputation of having awesome style, taking wicked film photos and knowing how to keep up with the trends.

From the Backseat
The motorcycle world knows her best as the co-founder and host of Paradise Road Show, which you will hear more about below. I have watched Adri start this event and work on it over the years. I have watched her physically sweat, cry and bleed over this show and her hard work, style and personality is apparent if you've ever had to chance to attend.
Russ Brown has been getting pretty tied up in mine and Adri's events, campaigns and careers. They had Adri do a blog post a couple months ago (on Mike Davis from Born Free) and they also support both the events we host and are going to come along on our campaign this year. It's only natural that I bring you Russ Brown blog readers up to speed on this amazing lady. So here's some more about her in her own words:

Adri and I in Angeles Crest
Who are you and where are you from?
I'm Adri law, a photographer born and raised in Los Angeles.
Why did you choose to get into photography? What/who were your influences?
I took a photo class for fun in grade 10 and a year later I knew it was what I wanted to do as a career. I continued taking any photo courses I could during and after school. I was really inspired by old punk and hardcore show photos, I was obsessed with anything from Glen Friedman and Edward Cover.
How do you think growing up in LA has affected your career?
Being in LA has exposed me to so many different landscapes, lifestyles, and most importantly subcultures.
Where did photography take you over the years?
I've been so lucky to travel around the world shooting photos! I've worked with lots of brands but I'd say a few notable ones have been Harley Davidson, Vans, and Bulleit Whiskey. I think these are stand out because they were all motorcycle centered shoots, so it was very natural and extremely fun!
What is Paradise Road Show? 
Paradise Road Show is a classic car, hot rod, and motorcycle show celebrating 1975 and older cars and bikes. We started this event purely out of our love for vintage and old stuff. There wasn't any kind of show that represented the car and bike worlds evenly, especially geared-towards a-bit of a younger crowd, so we created a show based on our favorite things! Paradise is perfectly curated from top to bottom with the best vintage vendors and the best cars and bikes from all over the West Coast! The show has grown tremendously each year and we are so proud to have the support of Russ Brown!
What are you favorite things to shoot? 
Classic cars and motorcycles!

Chrome bike at Paradise Road Show
How has motorcycles tied into your photography and life? 
As cheesy as it may sound, when motorcycles came into play, it changed my life forever. I started going on camping trips and riding to beautiful places I never knew existed! I began making so many new friends, especially badass women who ride, it took me on a path I would have never imagined, and still continues to! I've been photographing all my trips and friends since the start and it led me into loving to shoot nature and landscapes, something I really had no interest in prior. Funny enough, it also kind of nudged me more into the car world too. I had always been drawn to old things, and classic cars ALWAYS caught my attention! So many of my friends who had old bikes also had old trucks, and all of a sudden I was around them much more often. I then started meeting more people with old cars and going to car shows and meeting more people, so it just snowballed from there.

Photos from the Vans shoot. These images were in the windows of Vans stores around the world
Where do you see yourself and your career in the next 5 years?
I will definitely still be shooting more cars and bikes and ideally being hired to do so. With how quickly Paradise Road Show has been growing, I hope we can be doing more events year-round and in other locations around So Cal, like cruises and drive-ins. We were supposed to have a show in Nashville this past may but it unfortunately had to be postponed, so we have our fingers crossed that we will be able to pick up where we left off with that!
We know you've done some fun motorcycle trips, tell us about your favorite?
Babes ride out last October was pretty great! I hadn't been to the event itself in quite a while and I was really excited about their new central coast location. Its always a huge reunion with girlfriends from all over – the female motorcycle community is really like no other and it's always very fun when we are able to get together in an environment like BRO!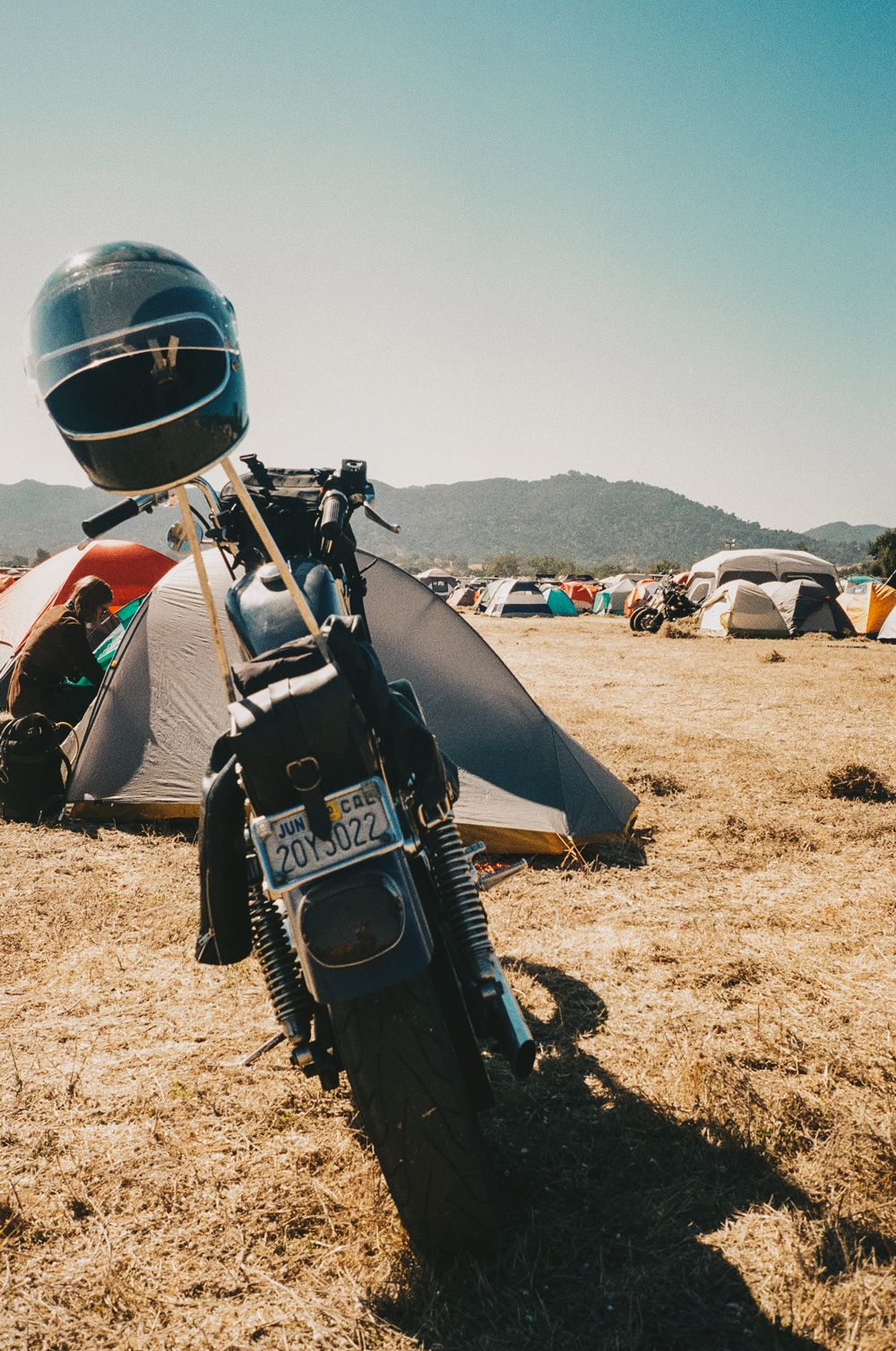 These are all photos from our trip to Babes Ride Out
Thanks Adri for being apart of this blog post! Now that the readers know about Adri, be prepared to see her out at events and online. Follow along with her social media to see where she will be next:
Adri's Personal social media:
Paradise Road Show:
"If you have been involved in a motorcycle accident, don't let it steal your freedom! Call 1-800-4-BIKERS to learn how an experienced motorcycle accident lawyer can get your bike fixed, money for your medical bills, and compensation for your pain and suffering."