A story of defeat, resurgence, and triumph: I shattered my spine on Blood Mountain.
I'm sharing my comeback story to familiarize motorcyclists with the inherent risk of this passionate journey we all share: two wheels (or three) of freedom. Learn from my mistakes and be encouraged by my triumph: failure does not end your journey.
It's June 20, 2020. The sky is clear, the sun is out and there's a slight cool breeze from the west. I meet my riding partners and we head out to Mountains Crossing: a small convenience and hiking supply shop located at the very top of Blood Mountain near Blairsville, Georgia.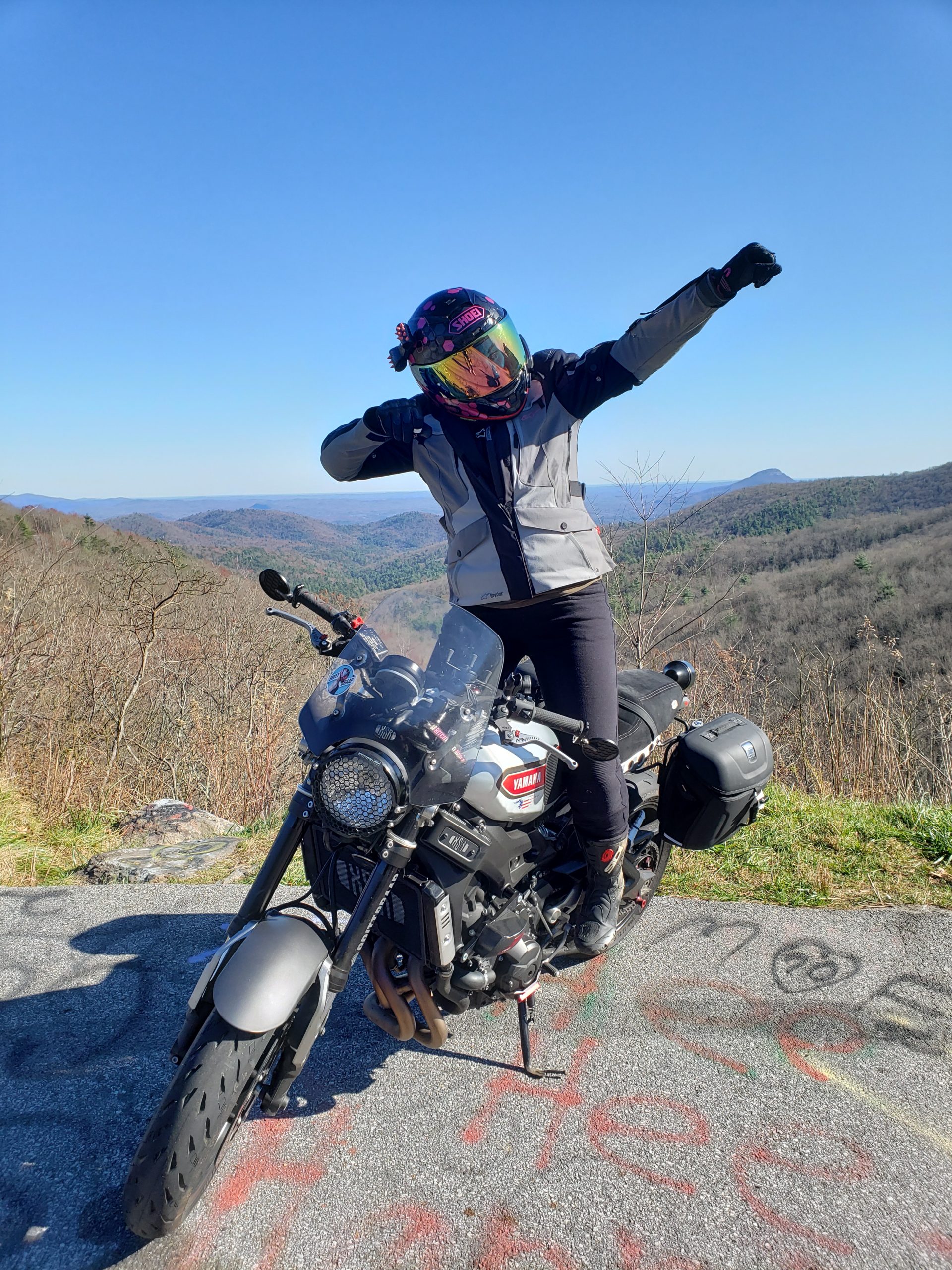 A very popular hiking destination, Blood Mountain is in Owltown, Georgia. However, motorcyclists define "Blood Mountain" as the 3.5 mile stretch of Highway from Hwy 19 at Mountains Crossing down to a gravel turn-around.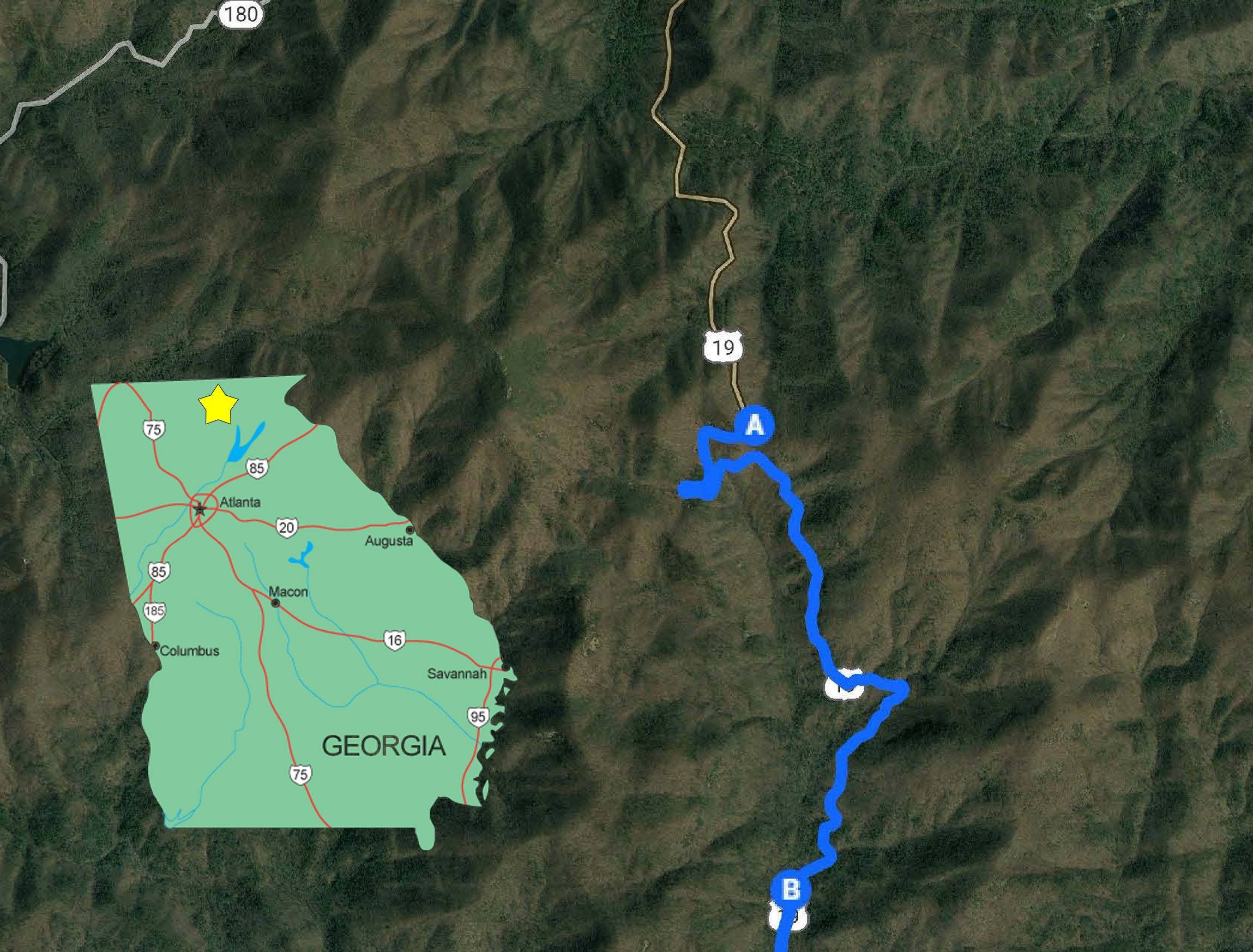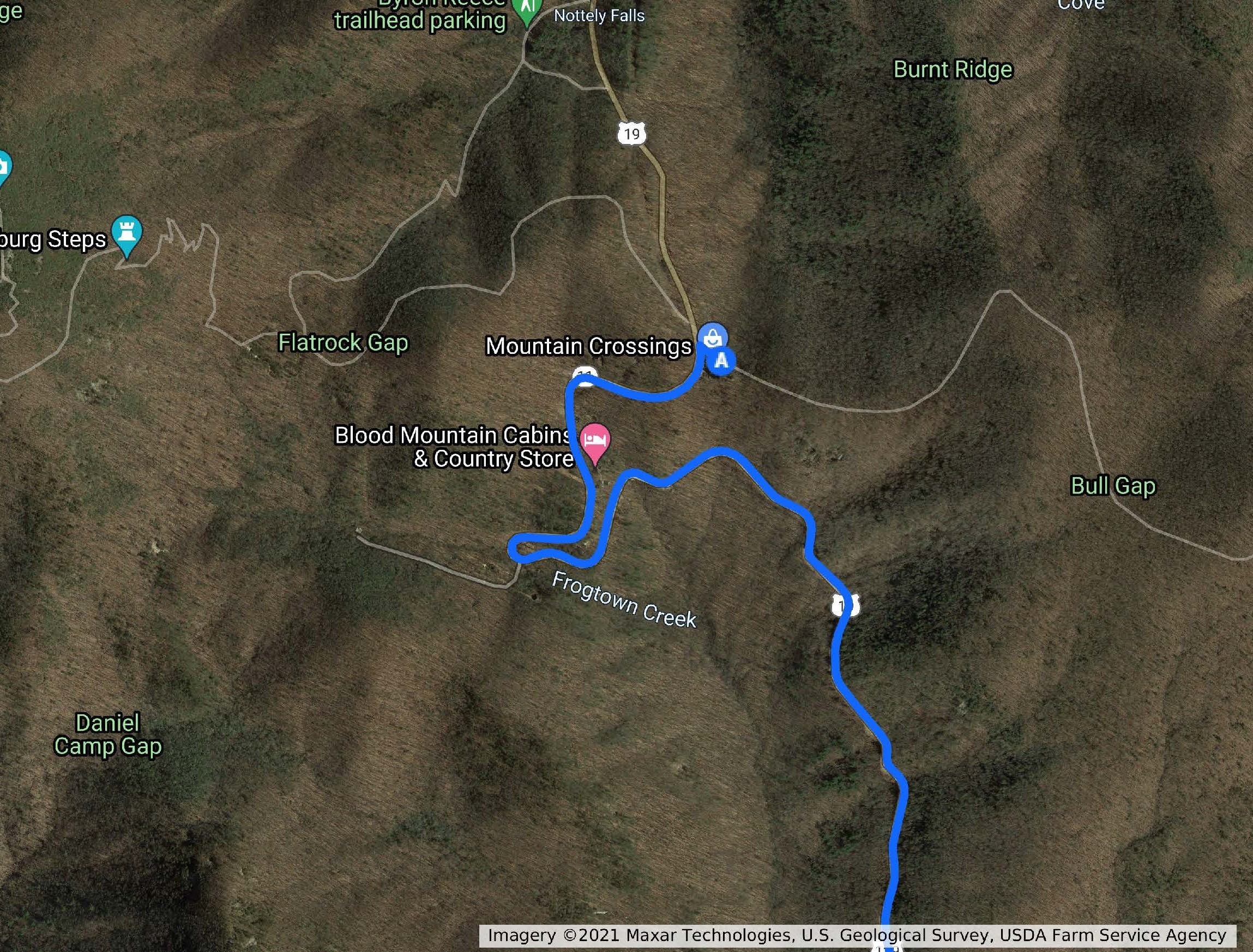 I was riding at a moderate pace around the hairpin left going down blood mountain. Almost instantaneously after initiating this turn, my body dropped to the pavement. I slid for what felt like a lifetime and my ragdoll of a body was contorted into a double front flip. Conscious the entire time, I felt my back break.
KEEP BREATHING.
I finally stopped moving but the screams didn't stop. This shrill scream still haunts my nightmares. I gave myself a few seconds to gather my thoughts. "I'm alive," I thought to myself. KEEP BREATHING "Can I move? My arms… Yes. My legs? Not easily, but they don't hurt. My right leg is in the air, possibly caught on something. Let's try to ease it down." KEEP BREATHING. I was able to free both my legs. "OK – What is hurting? My back. Oh, God." KEEP BREATHING. "Can I move my feet? Arms? Yes. Both. Good." KEEP BREATHING.
"I hear cars. I hear motorcycles. I'm not alone, but where are they?" I look around and realize I'm 10 feet from the road in a ditch. "Keep Breathing. You're Alive." I crawled up the ravine while screaming in
excruciating pain. I knew I was hurt but didn't know to what extent. I just needed help. KEEP BREATHING.
All passing cars were oblivious while I'm there, laying sideways on the roadside in full leathers with my head down and arm waving. Thankfully, a fellow rider had just passed by and saw me, followed by the rest of my group, and 20+ other riders. KEEP BREATHING.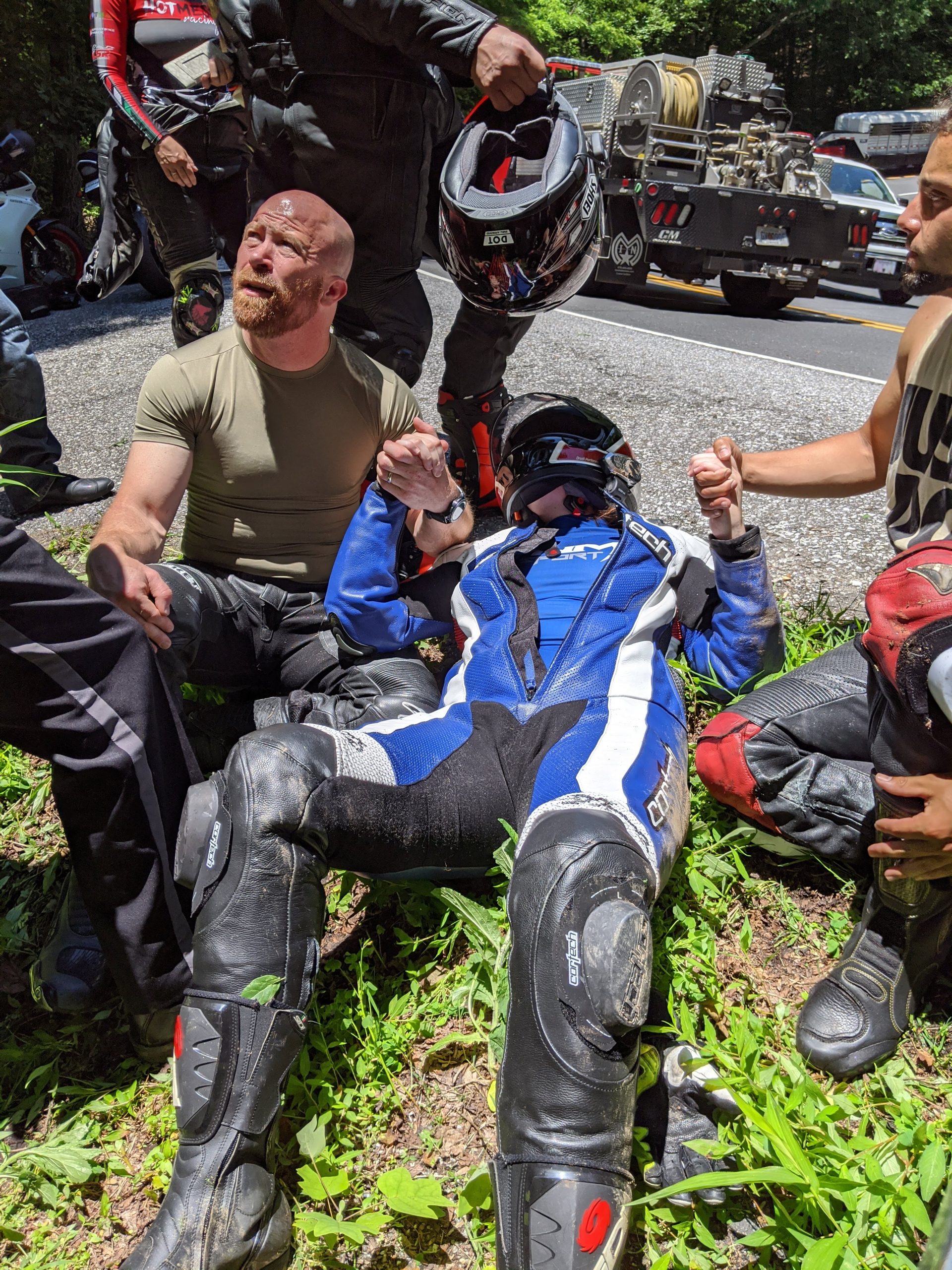 I am safe.
This story is a scene straight from my nightmares – one of my worst fears of riding alone isn't being alone, it's crashing alone. Although I didn't arrive at the mountain alone, I was riding my ride with no one else around. After crashing and sliding, er.. flipping, into a ravine, I was essentially alone. If I didn't crawl into sight, it would have been hours until I would have been found – if I would have been found. It was truly a fight-or-flight experience, and I'm proud to say I passed the test. I'm a certified badass with a titanium plate and screws to prove it.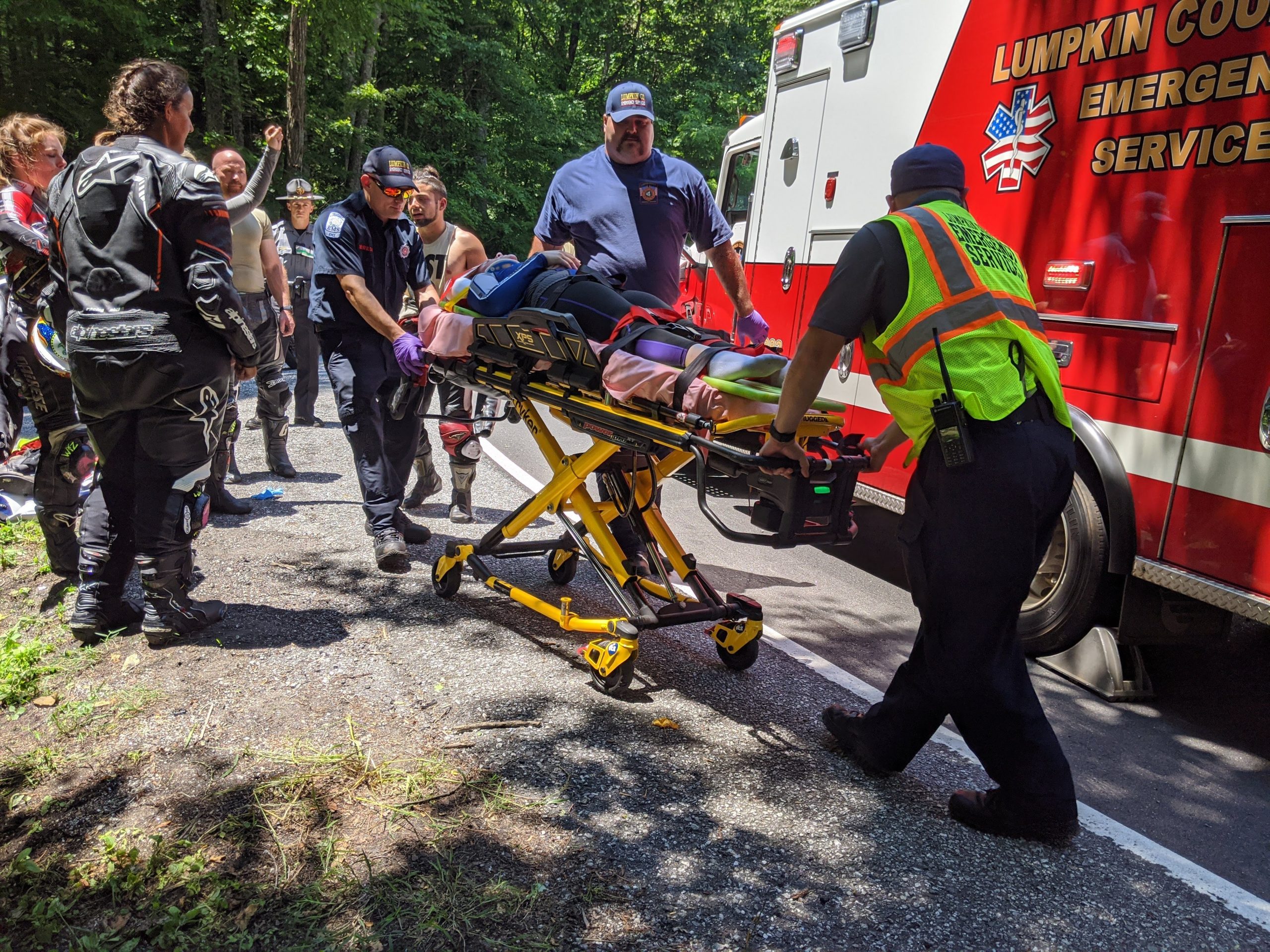 It could have been so much worse.
I went down 3 feet from a guard rail. Slid approx. 2 feet from it and flipped past it. If you don't know, guard rails are seriously bad news for downed motorcyclists. They save lives, but they also take them.
My Burst Fracture in my T8 Vertebrae was unstable, meaning at any point my spinal cord could have been pinched or severed, resulting in paralysis. Nurses were surprised to hear I didn't sever my spinal cord after climbing up the ravine.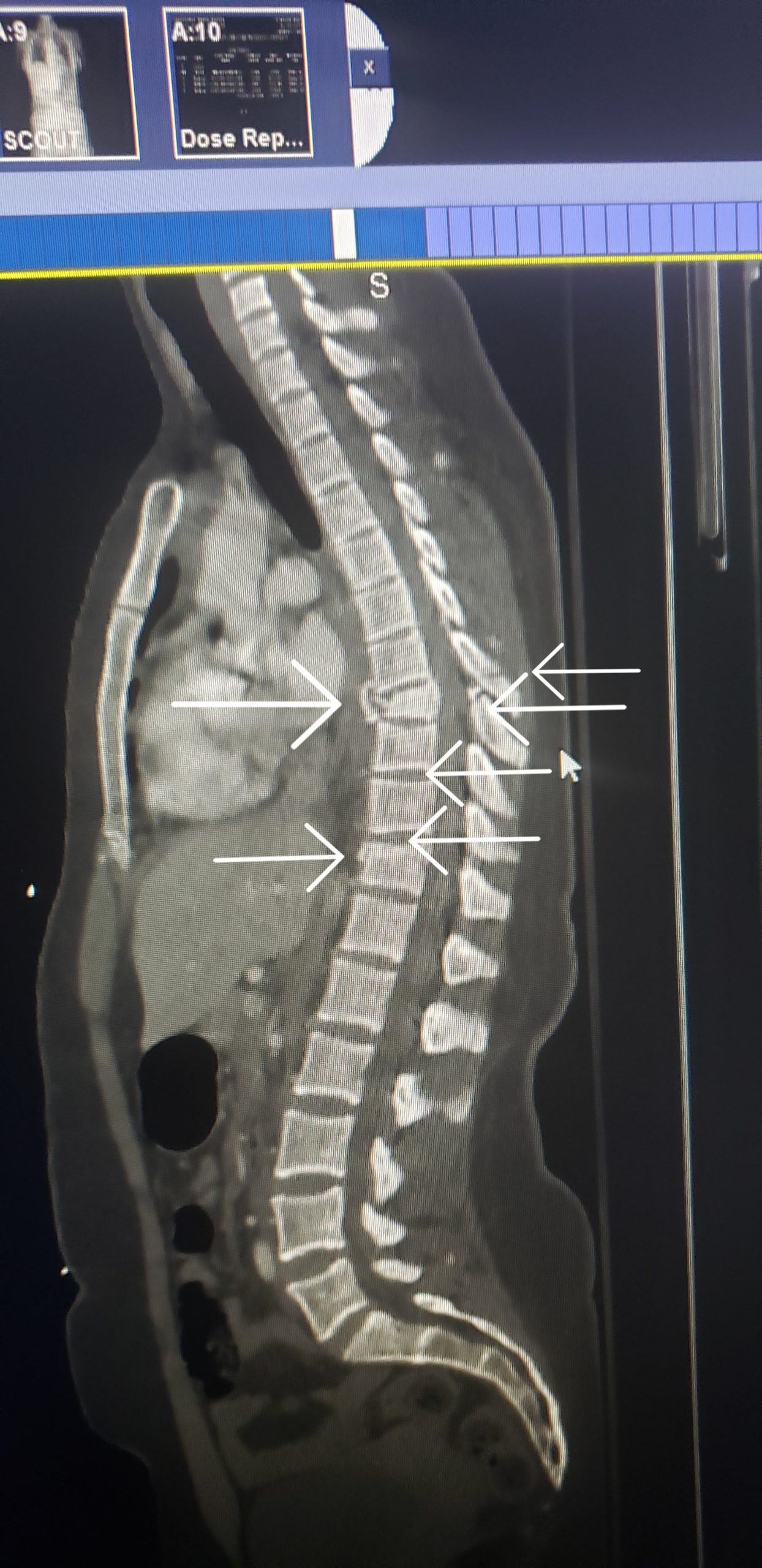 Hindsight is 20/20
Of course, the one time I opted out of wearing a back protector, I break my back. Go figure. Yep – never leaving that home alone again! (I now religiously wear an airbag vest.) Wear your gear, kids.
So, what happened? Mid-turn my front wheel traveled through oil-slick cleanup litter resulting in my front end sliding out underneath me. This could have been avoided.
I trusted the road to be clean. I had thought other riders are riding this road and it's clear – so It should be good! Despite witnessing a friend of mine fall in this same corner last weekend, I still neglected to run a sighting lap and analyze the road's surface. How stupid, and terribly naive.
Triumphs and lessons
I refused to let this accident stop me from riding again. I was on my motorcycle in a parking lot after 90 days.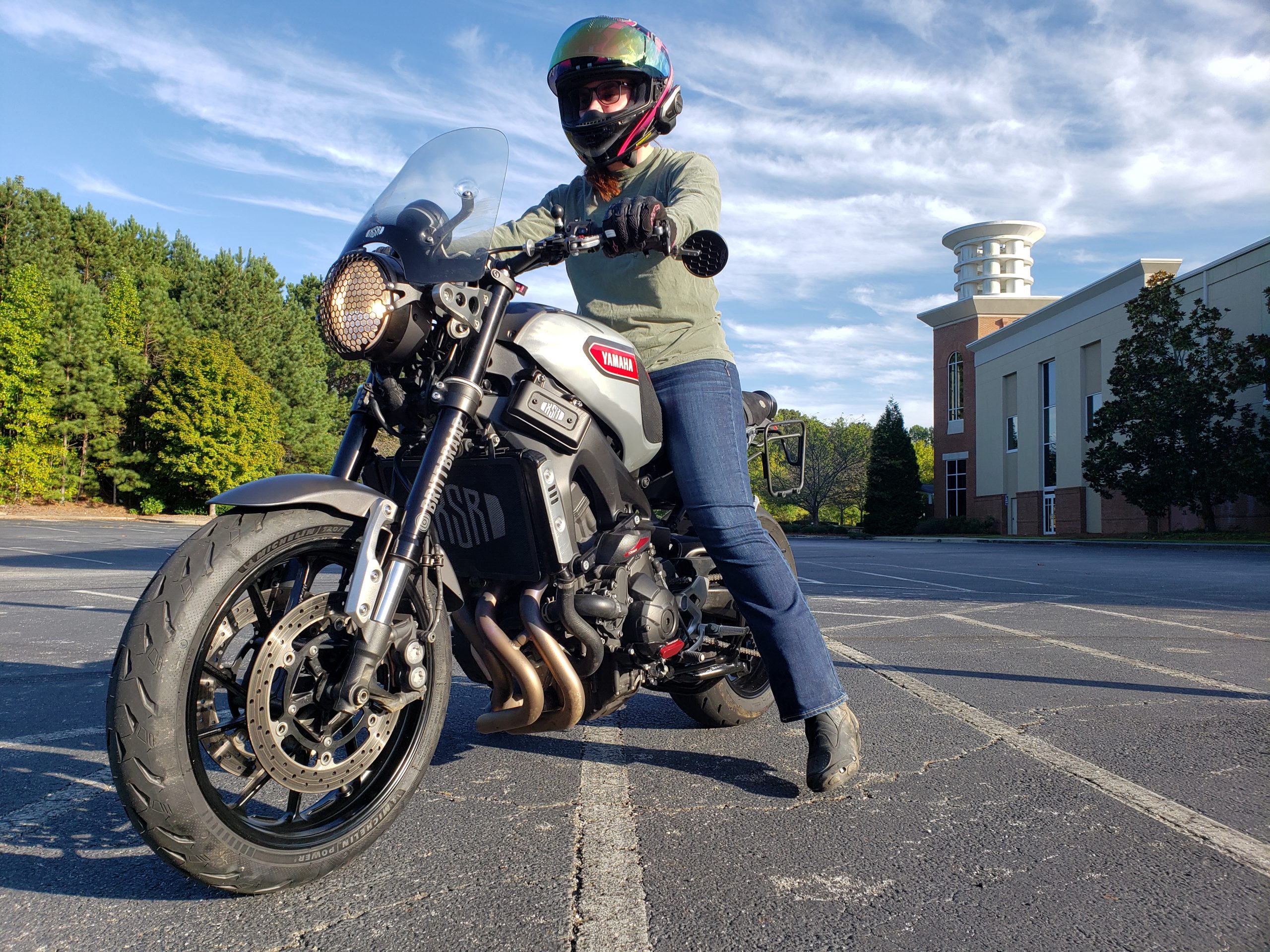 I underwent five months of physical therapy and pain management and suffered countless PTSD attacks. This story isn't easy to share, but sharing helps me to encourage others to not give up after an accident.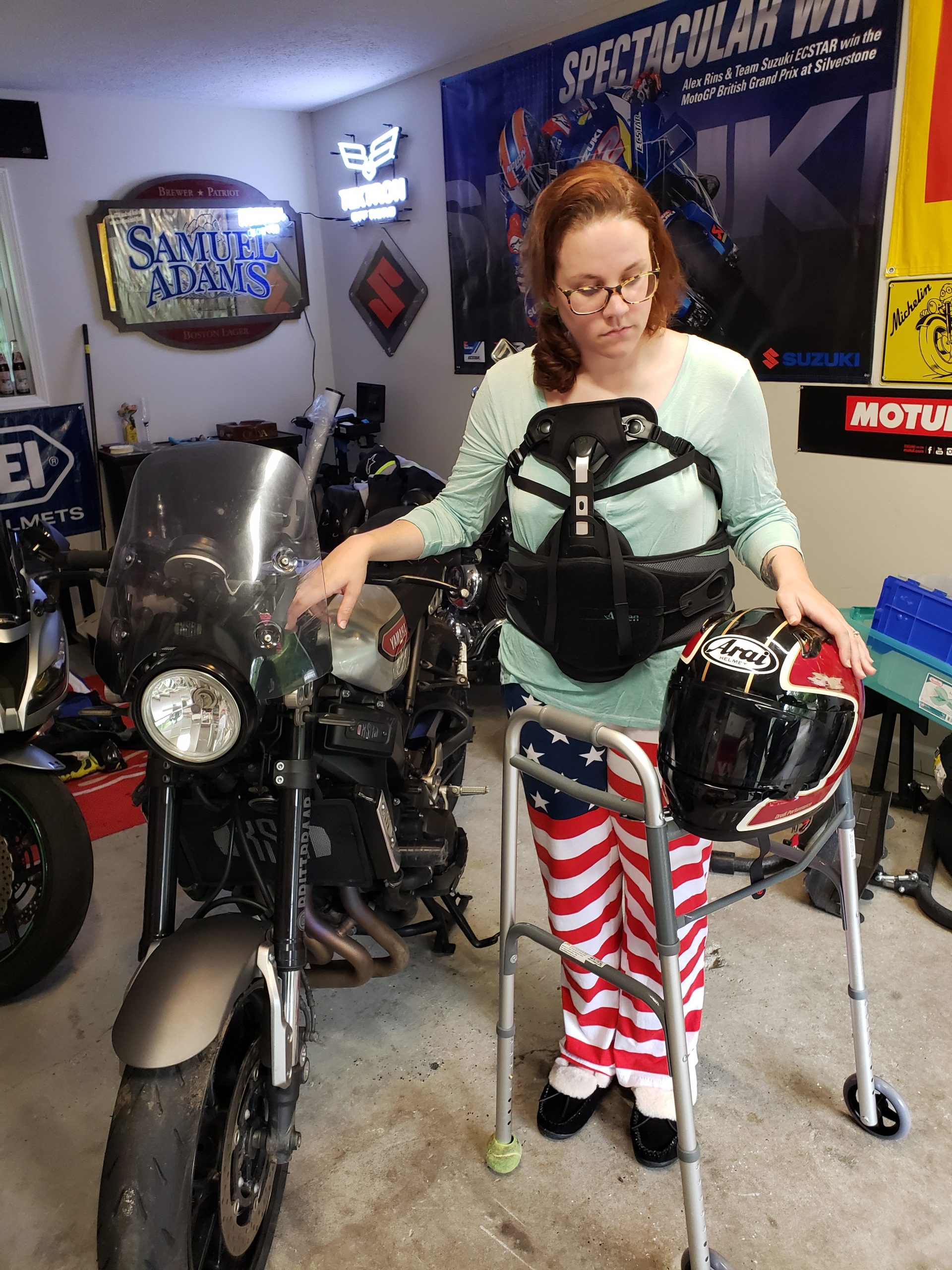 One year later I've successfully completed 3 track days and am working to gain my confidence back on the street.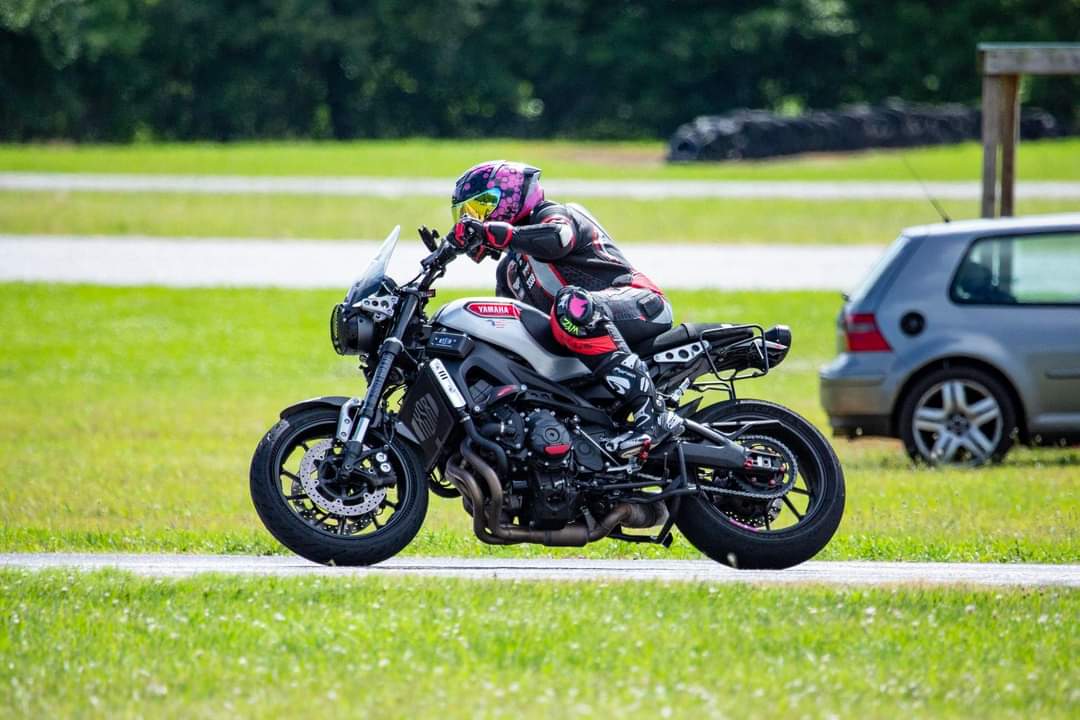 I now share my story on my YouTube channel to encourage others to return to riding after an accident. I also share my mental struggles from recovery to remind other recovering motorcyclists that they aren't alone, and their feelings of rage, confusion, and loneliness are valid.
Take it from me: look ahead and read the road. Wear your gear and be mindful of hazards around you. Most motorcycle accidents can be avoided. If you're like me – and I'm sure you are – the freedom of the open road on a motorcycle far outweighs the risks. Be fearless in the pursuit of what sets your soul on fire.
Be smart and ride safe: It could save your back one day.
Inspired by my story? Follow my journey to full recovery and racing! You can find me on Instagram, Facebook, and YouTube – just click the links follow.
Written by Britt Braap
"If you have been involved in a motorcycle accident, don't let it steal your freedom! Call 1-800-4-BIKERS to learn how an experienced motorcycle accident lawyer can get your bike fixed, money for your medical bills, and compensation for your pain and suffering."