Kiley Garcia is a chopper lover and full-time model out of San Clemente, California. You might recognize her as Classic Easyriders Magazine's December 2021 cover model. Or, perhaps you've met her at one of SoCal's many motorcycle events. Kiley is 24-years-old and has a passion for music and surfing in addition to her love for choppers.
Kiley is passionate about choppers.
Just over two years ago, Kiley was suddenly and unexplainably plagued with debilitating health issues. These issues all stemmed from an unknown origin. She spent a year dealing with frustrating doctor visits and attempting numerous treatments for her symptoms.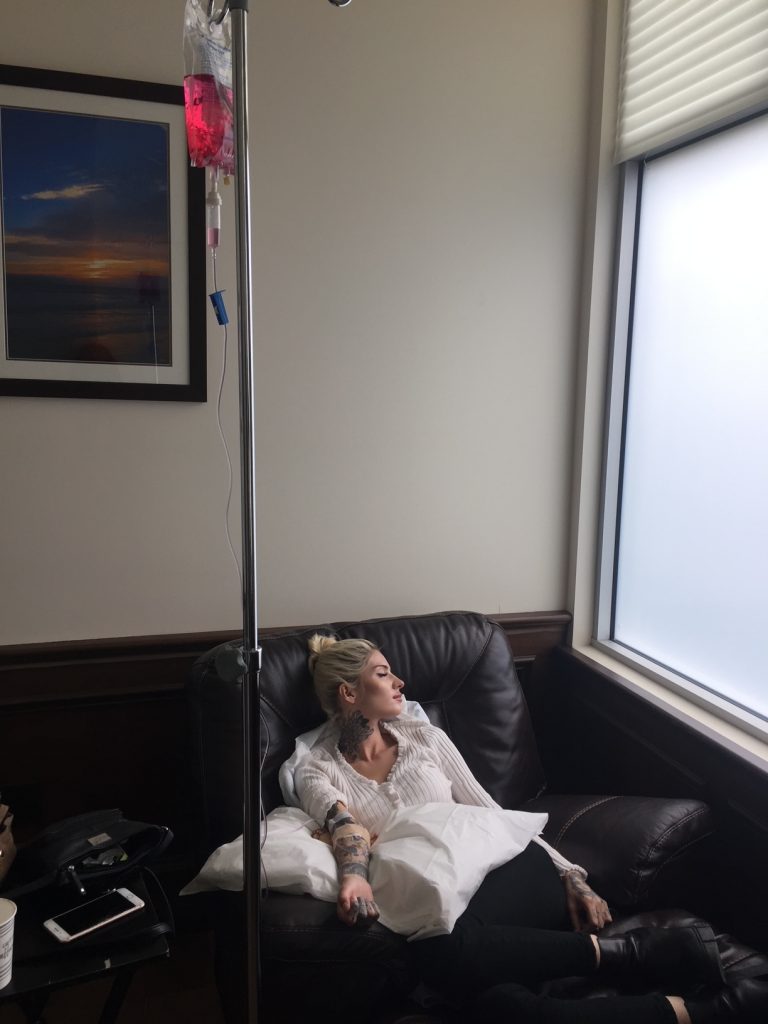 Kiley Garcia braving one of many medical treatments.
While struggling with her health, Kiley kept a cool head and optimistic outlook. All the while, she hoped, along with her loved ones, for a light at the end of the tunnel. Kiley continued to work full-time as a model and even graced the cover of Classic Easyriders Magazine in December 2021.
Kiley Garcia holds a copy of Classic Easyriders Magazine where she features as a cover model.
In April 2021, Kiley was diagnosed with a benign brain tumor. 
Kiley's brain tumor is located in the center of her brain. It requires a skilled and specialized surgeon to remove, due to both its size and the complexity of its location. Kiley needs this life-saving surgery as soon as possible. Understandably, there are many risks involved.

Kiley's Brain tumor is large and located in the center of her brain.
Thankfully, a world-renowned neurosurgeon, who has worked with a number of difficult cases in his 30+ years of practice, has agreed to take Kiley's case. He has offered to perform the surgery with a gifted surgical team in Murcia, Spain. Her surgery is scheduled for May 16, 2022. Kiley might not survive the surgery. She has shown tremendous courage by agreeing to the risky and complicated procedure. 

Kiley has shown immense bravery while facing seemingly insurmountable adversity.
Photographer: Isaac Zoller 
When asked why she is willing to take such a risk, Kiley said, "I am willing to do the surgery knowing the potential risks because, without it, I was faced with a lifetime of chemo treatments to try to shrink the tumor. I would have to deal with the effects of that treatment indefinitely, without a guarantee that it would help. When I was given the opportunity to work with my surgeon and his team, I knew it was my best hope."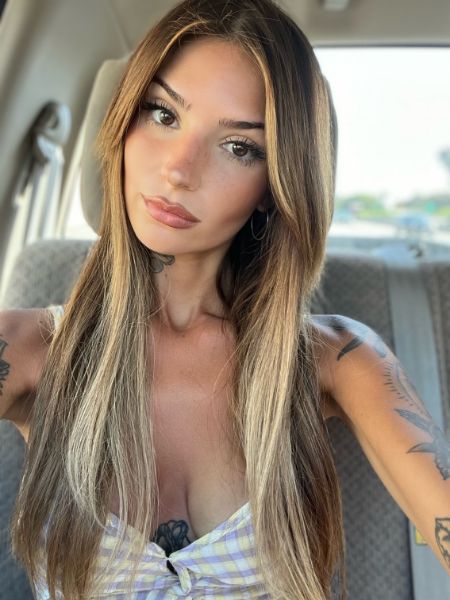 Kiley's future is unknown, but she is facing it head-on.
Kiley and her family are looking toward a future that is full of promise and free of the medical challenges she has faced for over two years. But another burden weighing heavily on her future is the cost associated with surgery, recovery, and traveling, despite what is covered by Kiley's health insurance. Her family has started a *spotfund page to help raise the funds needed to help Kiley beat this brain tumor once and for all.
Anyone who is interested in learning more about Kiley, getting updates on her progress, or donating to help cover the high costs of her procedure can visit Kiley's *spotfund page here: http://spot.fund/mjZcxh  
Kiley Garcia needs help raising funds for brain tumor surgery.
Follow Kiley on Instagram: @kiley_garcia 
Follower the author, Brittany Morrow, on Facebook and Instagram.
"If you have been involved in a motorcycle accident, don't let it steal your freedom! Call 1-800-4-BIKERS to learn how an experienced motorcycle accident lawyer can get your bike fixed, money for your medical bills, and compensation for your pain and suffering."
"If you have been involved in a motorcycle accident, don't let it steal your freedom! Call 1-800-4-BIKERS to learn how an experienced motorcycle accident lawyer can get your bike fixed, money for your medical bills, and compensation for your pain and suffering."