Bunk-a-Biker is a worldwide community of motorcycle riders who voluntarily provide accommodations to traveling bikers. The free, self-moderated network is to be utilized along the road for meeting new friends, making road family, and getting support for maintenance needs. While it is a privilege to use, it is not rightfully designed to be used purely for the sake of saving money, but instead to promote togetherness and support of the motorcycle enthusiast community.

The idea for Bunk-a-Biker was born in Norway, originally the bright idea of a man named Kjetil Lystad. He came up with the name and concept in 2015 when he saw couch surfing becoming big in Europe. He thought to himself, "Why can't I invite my biker friends over and do almost the same thing, just with a motorcycle twist to it?" In 2016, it sprouted into a few individual regional groups and the main Facebook page.
By 2017, Bunk-a-biker had gone stagnant. Kjetil did not get to take his idea to the level he wanted for personal reasons. The individuals who had taken over the regional groups had let the groups sit dormant until 2019. Then… along came Zee Traveler, a full-time road warrior with magic and mischief up her sleeve, and a passion for people in her blood.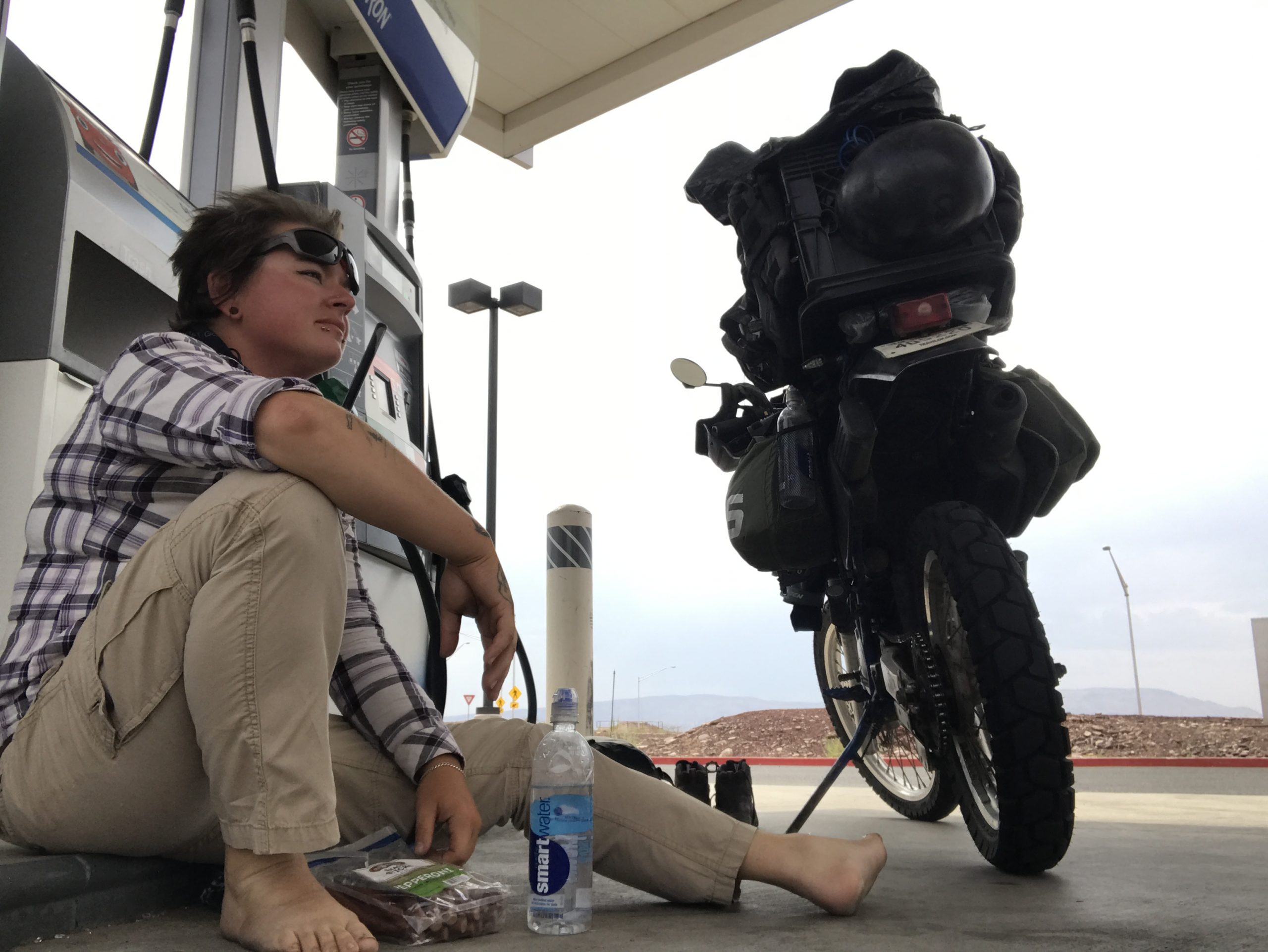 "I'm a full-time traveler. And when you become a full-time traveler, you live on the bike, and it gains attention. A lot of people start knowing your name. They follow you on Facebook and you get all these really cool offers to come to hang out with people while you are traveling. That experience in itself is such a valuable part of a journey. And it made me sad that people who only get their one, two, or three weeks off per year, didn't get to have that part of the travel experience. They were staying at hotels, or camping at campgrounds, or even dispersed camping, which is fun on its own, right? But it doesn't really get you to connect with the other riders in your state, your region, your country… wherever you are! So, it's very important to me to be able to give those experiences to people."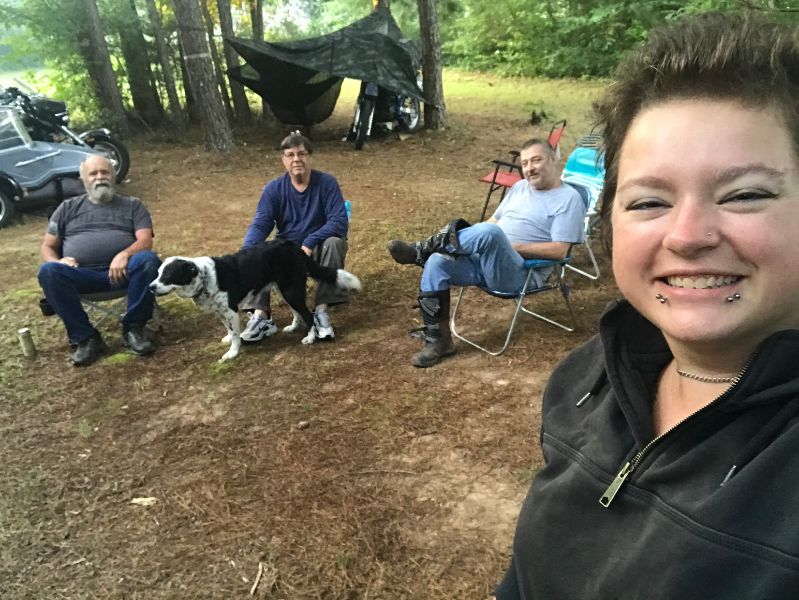 "It's like having little families all over the country. It's really amazing to see the connections. One person rides over and stays with someone in Arizona. Then those people become really good friends, so the people from Arizona go and see that person in Pennsylvania. Those are the really cool stories you start hearing through Bunk-a-Biker. And that's what fuels my passion to run this."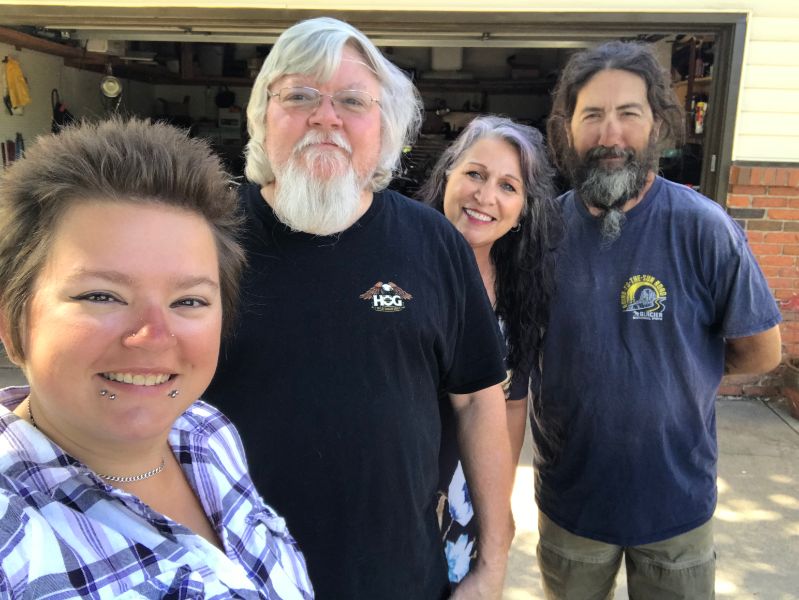 "I decided I was either going to take this one over if the original owner was okay with it, or I was going to start my own.
I liked the name Bunk-a-Biker, and as an American taking over a network that has the infrastructure already started in Europe is very important because it's very hard to get Europeans on board with American-based things. And it's very hard to get Americans on board with a European-European-based thing.
So, I messaged Kjetil and I said, "Hey, I really like this. This is my dream and vision for what I would do with it." And he replied that is exactly what he wanted to do with it, but things got in the way. And then he said it was mine!"
Zee was recovering from a serious accident when this changeover happened. She took up the project to help keep her focused while she could not do what she loves best: travel.
Zee single-handedly made Bunk-a-Biker into everything it is today. And considering she lives on the road full-time, managing this network and its infrastructure is a full-time job.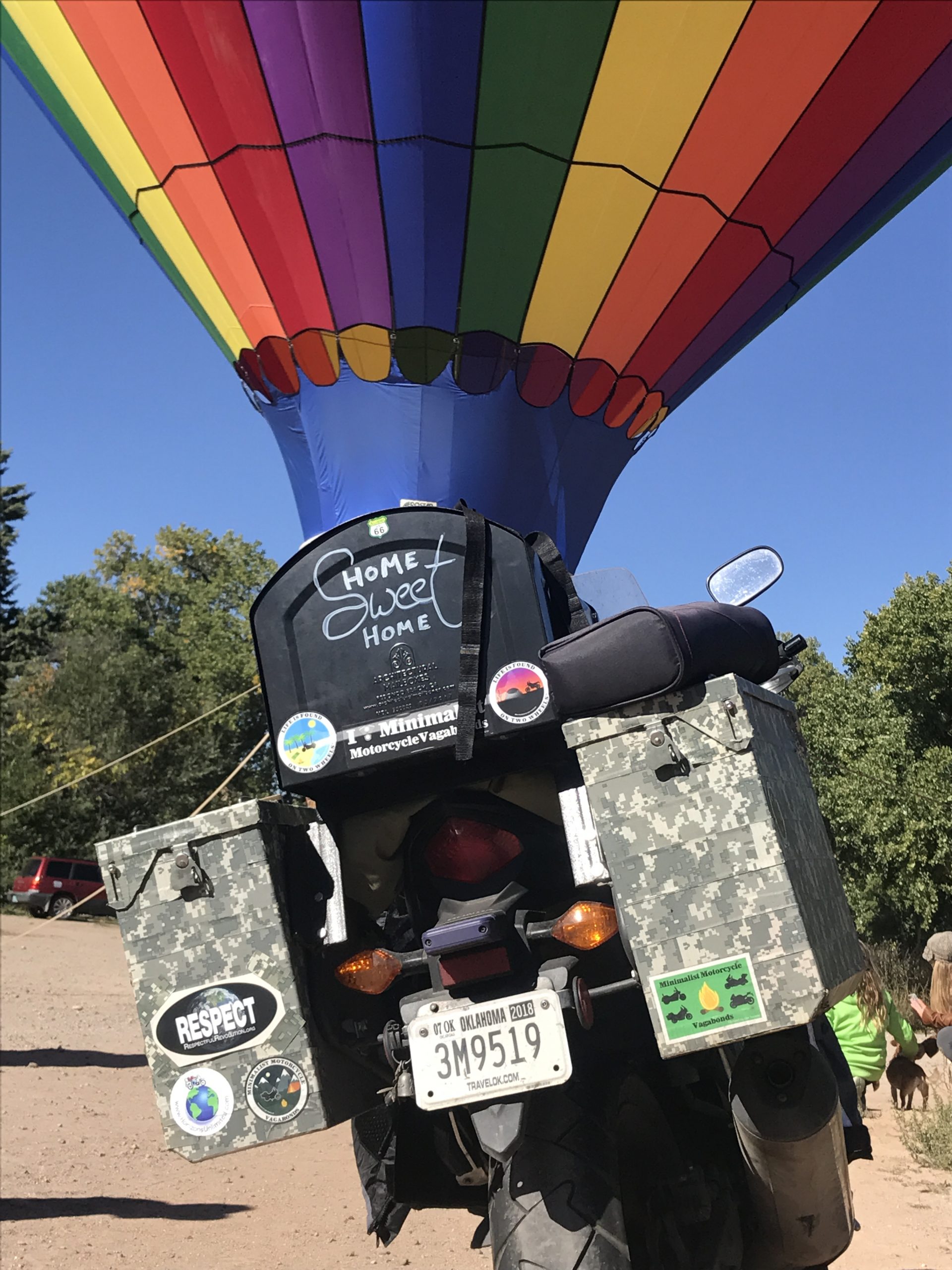 Zee created the current website, mission statement, streamlined a map, made a key for the map, started promoting Bunk-a-Biker, connected all the stagnant groups, and designed the logo. Bunk-a-Biker basically got adopted by Superwoman.
"As soon as I took it over, I started marketing it. I kind of got the ball rolling. And then as the ball started rolling, I was in the back doing infrastructure while people were spreading it word of mouth."
Word-of-mouth spread like wildfire over the next year and a half. The US group itself has nearly 23,000 members and grows steadily by the hundreds every month.
Here's how Bunk-a-Biker works:
The Bunk-a-Biker network has one single map, controlled and hosted by Zee Traveler. Any rider who wants to be a host can access the map and add their pin. Connected to the pin are the host's name, email, phone number (optional), and a description of what they're offering – whether it be just local information, a camping spot, a couch, or a private bedroom with a bathroom and space in the garage. There are many ways to be a host with Bunk-a-Biker, and what the host offers determines what color their pin will be.
Zee says, "I encourage all hosts to provide as much information on their pin as possible about what they do and don't allow on their house. I try to make it very conscientious for everyone because there are a lot of lifestyle preferences out there and these are people's homes."
Travelers then use this map to search the areas where they will be visiting and look for pins that fit their needs – this is where the color-coding really helps. Travelers can simply click on the pins that offer the level of hosting they need and read them. Then, they can reach out to the hosts and make plans.
"I encourage hosts to make sure that their guests when they reach out, can meet their standard. Once the conversation, the idea is for them to have open communication about boundaries, arrival and departure times, sleeping arrangements, where the traveler is allowed on the property, etc."
Zee has no desire to be involved in every single communication that happens. That's where this service becomes a true community where everyone looks out for each other. Safety hasn't been an issue since because Zee allows everyone, guests and hosts alike, to self-regulate and share as much about each experience as possible (and appropriate). She always encourages best practices when it comes to safety, sharing address information, and being respectful.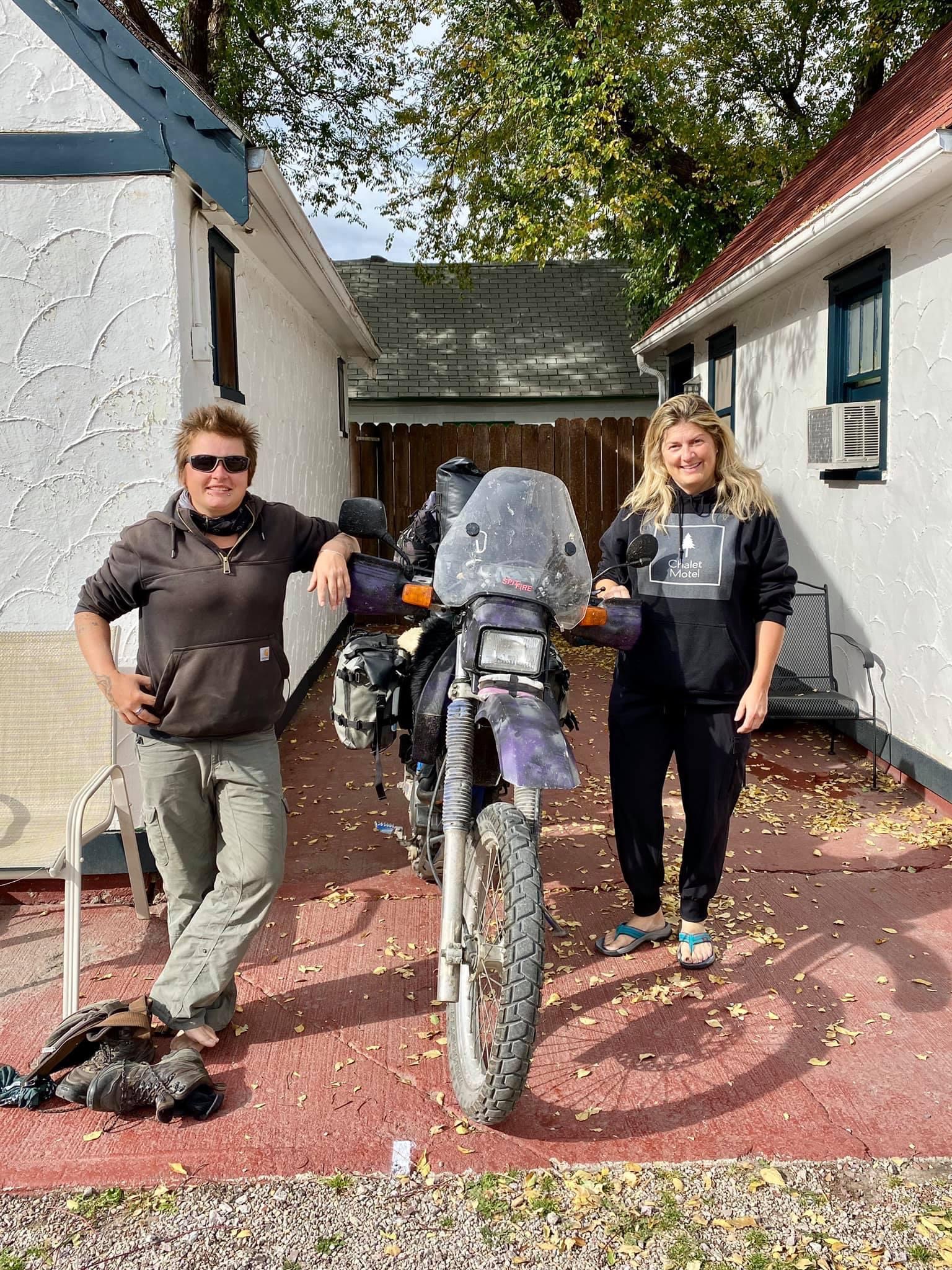 Bunk-a-Biker Worldwide is the Facebook page that hosts all 23 Facebook groups. It is truly an international community and allows travelers to find friendly, safe, and free accommodations anywhere they are exploring. And if you want some more inspiration to get out there, you can follow Bunk-a-Biker on Instagram.
"If you have been involved in a motorcycle accident, don't let it steal your freedom! Call 1-800-4-BIKERS to learn how an experienced motorcycle accident lawyer can get your bike fixed, money for your medical bills, and compensation for your pain and suffering."