Susan Udero, Director of Operations for the Colorado Women's Ride, envisioned her community breaking the current world record of 1,132 female bikers in the same place. Although the UK held the current record, Susan would not settle for anything less than a world record in the USA.


On Saturday, August 24th, 465 women bikers banded together at the High County dealership in Frederick, Colorado. The ride, benefiting Firefly Autism, took place in the countryside of Frederick, Longmont, Berthoud, and Mead Colorado.  The Colorado Women's Ride was thrilled to announce that even though a world record wasn't broken, a new record was set for the most women in a bike ride of 60 miles. Additionally, they were able to raise $25,000 in funds to benefit the cause.


The Director of Firefly Autism, Jesse Ogas, was shocked to hear of the $25,000 raised. Firefly Autism is a non-profit center benefitting children with autism from infant to 22 years old.  Everyone is welcomed to tour Firefly Autism's facility at 26855 Jersey Street, Denver, CO 80222.


The ride's results wouldn't have been possible without all the help from the volunteers, KyLee Productions, and the ride's sponsors.  Thanks to Susy Garcia, Sheree Lang, Audrey Paulus, Michael Shepard, Brian Szorszorek, Cisco Diaz, Al Atler, Mary Macias, Candice Baker. Heather Paven, Angel Bombard, Felisha Martinez, and Amanda Zosxhke.
A special thanks to our guest speakers, Dee Jones (Momma Dee, NM and Patty Juarez (Pro Boxer Colorado).

Trophies were given at the event: oldest biker, youngest biker, Iron Butt, biggest Colorado group 1st, 2nd, 3rd, n biggest out of state group 1st, 2nd, 3rd. Best 2 wheeled bike and best 3 wheeled bikes.

Me and all the lady riders from Colorado, as well as other states, will try to break the UK record in 2020!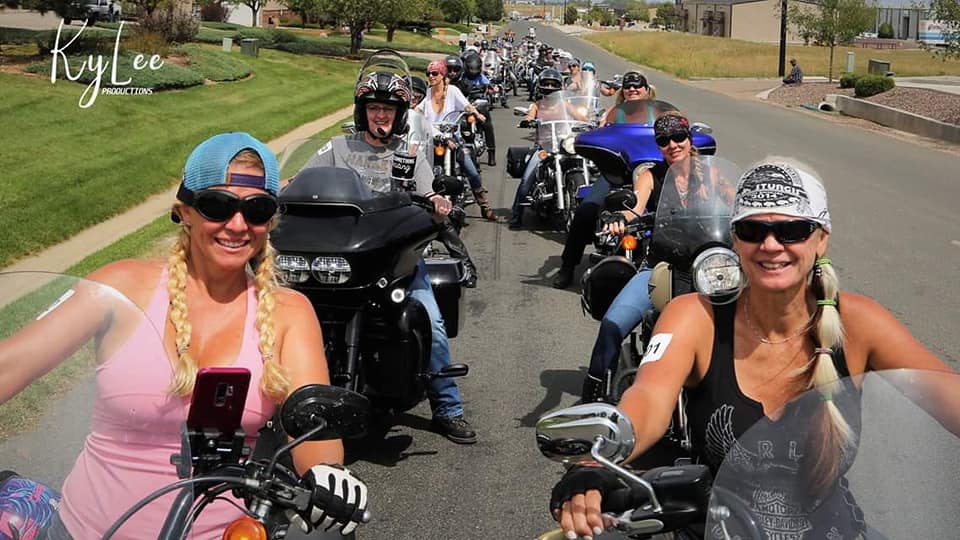 May the forces be with us!
"If you have been involved in a motorcycle accident, don't let it steal your freedom! Call 1-800-4-BIKERS to learn how an experienced motorcycle accident lawyer can get your bike fixed, money for your medical bills, and compensation for your pain and suffering."