You are on your motorcycle riding down the highway, completely entranced by the scenery, smells, and the perfect union you enjoy with your motorcycle.  A wistful thought enters your mind: "Do people who have never ridden have any idea what they are missing?" The rhythm of the road. An alternate universe away from the monotony and stresses of everyday life. That magical harmony of mind, senses, and machine. As you cover the miles you wish you could share this sense of freedom with the masses. How could you ever begin to share or explain this? One of the best ways is to become a motorcycle safety instructor.



Whether a rider is new to the world of motorcycling or they are an experienced rider looking to polish or expand their skills, motorcycle safety instruction is an invaluable resource. Our friends at Big Apple Motorcycle School on Long Island say when interviewing potential instructors in addition to having riding experience, they look for people who've taught in some capacity. "We also look for the characteristics of a life-long learner. Someone with patience, who is also comfortable dealing with people. They must be able to listen and communicate effectively. A lot of this job is public speaking," said co-owner Diane Ortiz.
Ortiz goes on to say, "The best advice I can give to someone interested in becoming an instructor is to go and take the classes you're interested in teaching. Take different ones. Research different schools. Go take tours and observe classes. The better rider you are, the better you will be helping others. Having more personal experience will help you be able to explain things more effectively."


Magdalena Jusiewicz, MSF and Road Guardians Instructor echoes Ortiz's advice: "Take all or most motorcycle riding courses in your area, then take an instructor course and become an expert…for others as well as yourself. Once I took the MSF training, I did not stop there. I polished my skills taking different classes, riding different motorcycles and jumping on any opportunity to improve my skills."


The greatest influence for Marna Deitch to become an instructor came from the Editor's Notes, in the no-longer-published Friction Zone Magazine. "I was looking for an advanced rider class to improve my skills. And Amy Holland wrote about how her skills decreased slightly when she stopped teaching. I thought, Teaching! What a great way to constantly work on my own skills!" said Deitch. "I called Westside Motorcycle Academy and met with them, and they decided to sponsor me to become an instructor." Deitch, who has now been teaching for eleven years says that the full knowledge of the job doesn't really click for about a year. You get trained to know how to technically teach, but it really isn't for about a year of doing it that the job becomes comfortable and the knowledge from all angles kicks in.


Ax Axmaker of Be Crash Free originally got in interested in becoming an instructor after his insurance agent told him he could get a discount if he took a motorcycle safety course. "I enrolled in a one-day experienced course. By the end of the course I was struck wondering how I had remained alive and crash free for the past three years," said Axmaker.  He was amazed by how much he didn't know and by what he'd learned by the end of the first day of training. "It was a cool experience and watching my instructor work was inspiring. I wanted to be a part of that. I wanted to be like him. So, at the end of class, I asked my instructor how I could become an instructor…and I've now been teaching for 27 years."
Axmaker's advice is to focus on serving the customer and their long term interests. He believes that the best approach is to inspire them by our example and to empower them by giving them the best opportunities you can to gain knowledge and develop the skills and strategies for reducing their risk on the street and in traffic.


Each of these instructors echoed common themes, not just regarding qualities like patience, communication, and experience, but also things like how tremendously rewarding teaching can be when they witnessed a breakthrough with a student. Other commonalities included empowering their students and the importance of making a difference by helping to educate riders so they can make good (safer) choices.


Diane Ortiz sums up being a motorcycle safety instructor most eloquently. "If you go through life and you can't look back and say that you've made a difference in some way, then why be here? We all should take some responsibility; feel like we need to leave this earth better than we found it, and teaching is our way of doing that."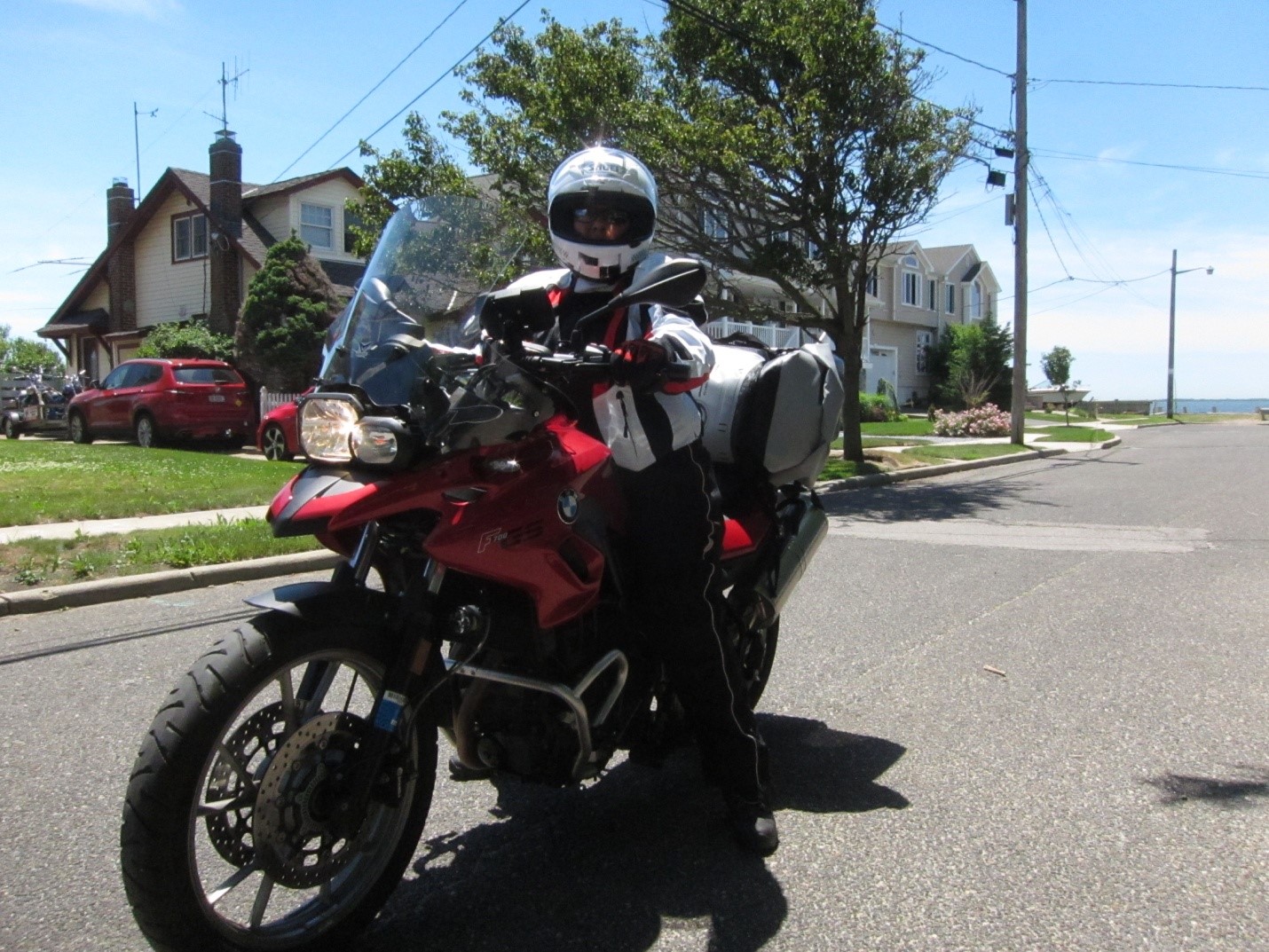 So, whether you want to bring about a better safer experience to the masses, empower riders, make difference, teach people, or simply brush up on your own skills, whatever your reason consider becoming a motorcycle safety instructor.

Register at one of these great schools:
Big Apple Motorcycle School
Road Guardians
Westside Motorcycle Academy
Be Crash Free





"If you have been involved in a motorcycle accident, don't let it steal your freedom! Call 1-800-4-BIKERS to learn how an experienced motorcycle accident lawyer can get your bike fixed, money for your medical bills, and compensation for your pain and suffering."