When I was initially approached about doing an interview on Heidi Zumbrun, I actually jumped out of my seat at the cafe I was working at, beaming with joy like a little kid on Christmas morning. My excitement stemmed from two sources, first being that Heidi is a friend of mine that I met in the motorcycle community, and secondly because I've been wanting to learn more about this legendary – yet under the radar- woman from the moment I met her.
A lifestyle-adventure photographer with a focus on the surf moto community, Heidi Zumbrun is a modern age Renaissance Woman that has been carving her own path in the motorcycle culture both nationally and internationally. Fueled by her worldly passions and yet grounded by her California roots, it's no surprise that Heidi was in the midst of preparing for an out-of-town shoot during the holiday hustle when she gladly agreed to be interviewed. #RenaissanceWoman
The Race of Gentleman
Hell on Wheels

Babes Ride Out
Above photography by Heidi Zumbrun
(KY) What do you ride
(HZ) Honda Hawk NT650 1990, and my 1977 Honda 400F.
(KY) When and how did you get started riding?
(HZ) Oh wow , it's been awhile – let's see, I think the mid nineties? I learned on a dirt bike while I was shooting white water rafting/ kayaking out on the Kings River. I lived in a tent and I rode the bike to different rapids I needed to shoot since they were usually along roads you couldn't access without a dirt bike or 4×4.  
(KY) Why do you ride?
(HZ) Simple answer, it's fun – I love not being confined inside a car and when you go on a journey you're more exposed to the landscape or natural elements – I feel like you see & feel more. I like to compare it to camping to explain a bit better – traveling by moto to me is like backpacking out to an isolated area to camp only bringing what you need, exposed to the natural elements – while riding in a car is like RV camping where you bring all the necessities from home and are trapped inside the box the entire journey.
BSA
Photography by Heidi Zumbrun
(KY) Favorite memory from the road?
(HZ) I went to Hawaii one summer to visit my family and everyone was busy or out of town for my birthday. My cousin's boyfriend asked me if I wanted to borrow his motorcycle for the day and when I went to pick it up, he had attached a gps to it with a complete full day tour programmed in with pit stops along the way. Not just any tour, but a scenic route through some of the most beautiful backroads of Oahu. I spent my birthday riding by myself through a tropical paradise not knowing what I was going to see next and not having to plan anything. Epic.
(KY) Can you share with us a unique perspective from your experience in moto? Something most may not have considered or something that's unique to you as an individual.
(HZ) Hmm, I think maybe working as a motorcycle messenger for a bit up in SF perhaps? It taught me a whole different way of riding due to the crazy traffic up there and racing against the clock delivering to random places. At that time we only used beepers hahaha so every time I got a call for a run I had to find a pay phone. Both of those things don't even exist anymore – hahaha.
(KY) What do you always travel with?
(HZ) Zip ties, a 10mm wrench, & my camera.
(KY) Best trip you've ever done and why?
(HZ) A last minute ride to MOAB. It was over 1300 miles round trip and some of the most beautiful landscape I've ever ridden through.  
Photography by @pierrepaulpuljiz
Behind the Scenes with Heidi Zumbrun
(KY) What's your favorite motorcycle bag? How does it complement your lifestyle?
(HZ) Voyager tank bag by Burly Brand – this magnetic tank bag is perfect to hold my camera (which is always in my tank bag) and lens with easy access so I can grab it quickly to grab shots. It's really lightweight with a great magnetic top layer (pouch) that you can pull off and slap onto your tank with just your ID and registration etc when you don't need the entire bag.
(KY) What's your message to the community of moto and those considering diving in?
(HZ) I think I would like to just say thank you. I love our motorcycle community – it really does feel like a moto family & I appreciate all of my friends and the strangers I meet who let me into their lives to document them. It's a lot to ask and I'm very grateful for their trust in me.
If your considering diving in, take your time and learn from others who ride – sign up for a safely class, at least learn basic maintenance on your bike (if not more) and don't push it until you have the skills to. Ride within your limits. Oh and screw road rage… keep your temper in check, you can't win a fight with a car.
(KY) Why do you feel more and more women are exploring life on two wheels?
(HZ) Independence and empowerment. I think women have always had a desire to ride but like myself, maybe didn't have access to other riders to learn from. Luckily these days due to the increasing number of motorcycle clubs and ride/campouts it's much easier. I also think that the number of women riders who have decided to create proper safe good looking gear for women/made by women has also helped.  
Babes Ride Out Double
Edie + Alena
Photography by Heidi Zumbrun
(KY) What's been your most memorable photography opportunity that you've been offered from being involved in the motorcycle community?
(HZ) Getting the opportunity to ride/surf & shoot both Wheels & Waves events in California and in Biarritz, France & riding/shooting and witnessing  approx. 3000 women ride their motorcycles & campout at BABES RIDE OUT in Joshua Tree for the last 6 years. And of course, shooting Hell on Wheels MC MX racing for Playboy Magazine.  
Brian Bent
Olivier Pratt
Photography by Heidi Zumbrun
(KY) Tell us about your career as a photographer : How did you discover it?
(HZ) My dad gave me a camera when I was in highschool and I've been a photographer ever since. I studied photography in college, moved to New York to work in a photo gallery and assist a commercial photographer and then moved back to California to get my MFA which led to many years in the fine art world exhibiting locally and internationally until I finally landed in Los Angeles.
Ayu
Max Schaaf / Scotty Stopnik / Brian Bent / Chris Christensen
Photography by Heidi Zumbrun
(KY) What's your mission/purpose behind the lens?
(HZ) To document the badass people I meet who are living fascinating lives and trying to tell their story through my lens.
(KY) What are some of your biggest accomplishments from this past year?
(HZ) This last year has been really exciting for me as far as exhibiting my artwork. I was so honored to be a part of the Artride Exhibition in Spain for Wheels & Waves (Biarritz, France), the Golden Bolt show at The House of Machines, and the Architects of Inspiration show at The Moto Beach Classic, The Bikes & Buggies Joshua Tree, as well as two shows with MotoCulture at the BlueRidge Run North Carolina and Aimexpo in Vegas & currently at TriCo and Fred Segal in Los Angeles.
(KY) Who are some of your icons?
(HZ) Danny Lyon, Amelia Earhart, Louis Bourgeois, Patti Smith, and Steve McQueen.
(KY) What are you most looking forward to on future endeavors?
(HZ) More overseas travel & shooting – on a bike and surfing.
Photography by Micheal Beck @unstuckwoman
(KY) What's next for you personally?
(HZ) I'm putting together a book of my Moto and Surf photography
(KY) What would you like to push?  
(HZ) Myself
Photography by @genevieve_davis
From her iconic footage of events such as Babes Ride Out in Joshua Tree (CA) and Wheels & Waves in Biarritz (France), to her features in magazine publications such as Playboy, Elle and Dice Magazine, to co-founding her own outdoor-lifestyle brand SALTY & PINE and women's-exclusive excursion WILD MERIDIANS, as well as her permanent collection at the San Francisco Museum of Modern Art, I think we can all agree that Heidi's creativity has no limit.
Whether behind the lens, in the saddle, or shredding the gnar, Heidi is truly a pinnacle of badassery; a unicorn-creative who's humility and charisma are simply infectious. From inspiring riders and creatives all over the world, to complimenting the motorcycle community with her unbridled spirit, I'd like to say thank you to Heidi for being a part of this interview with Russ Brown Motorcycle Attorneys®.
Check out Heidi's links to learn more:
@HEIDIZUMBRUN, @SALTYANDPINE, @WILDMERIDIANS
Heidi@heidizumbrun.com
Heidizumbrun.com
Photography by Heidi Zumbrun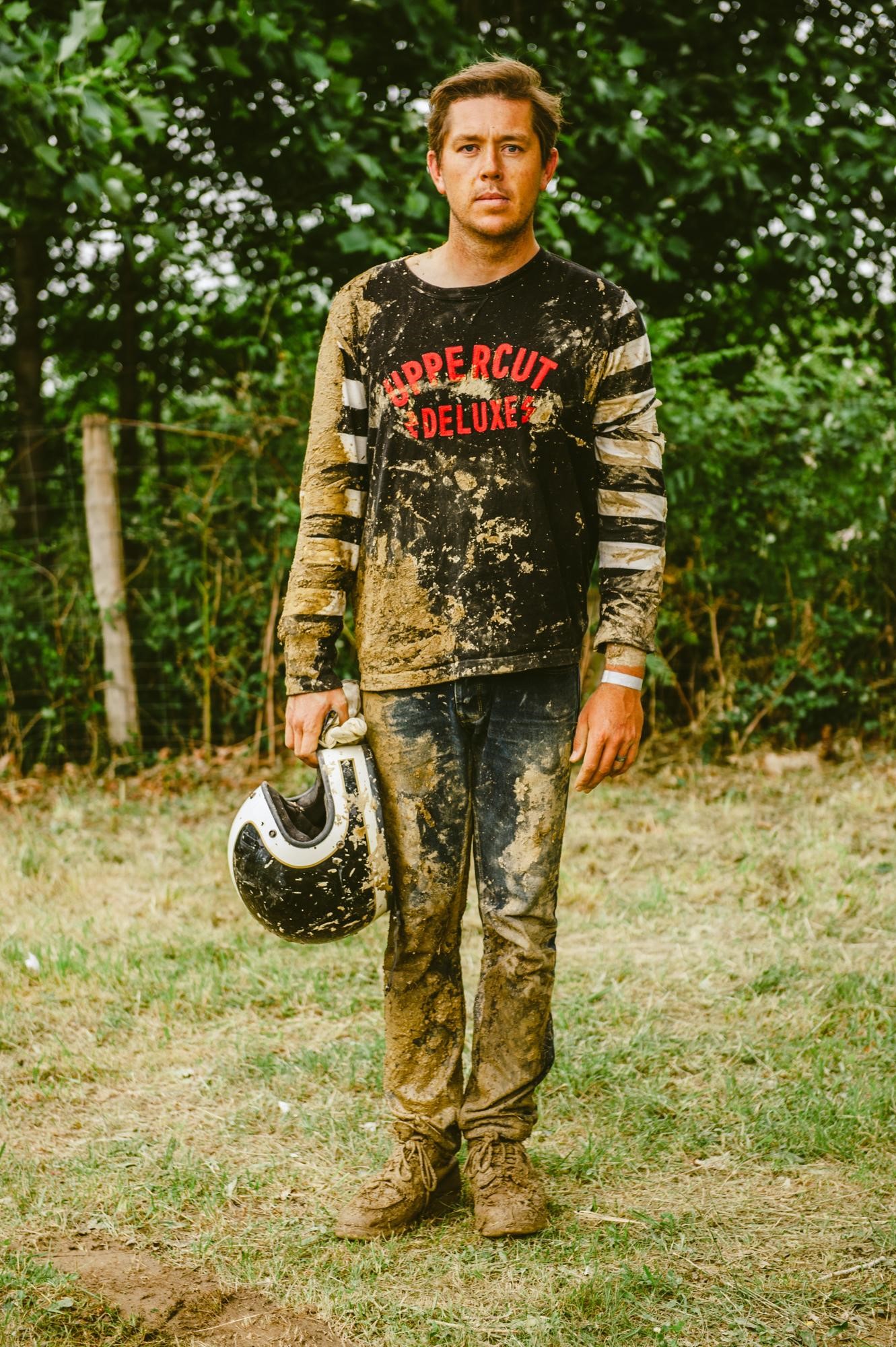 JJ
Swank Rally
El Mirage
Go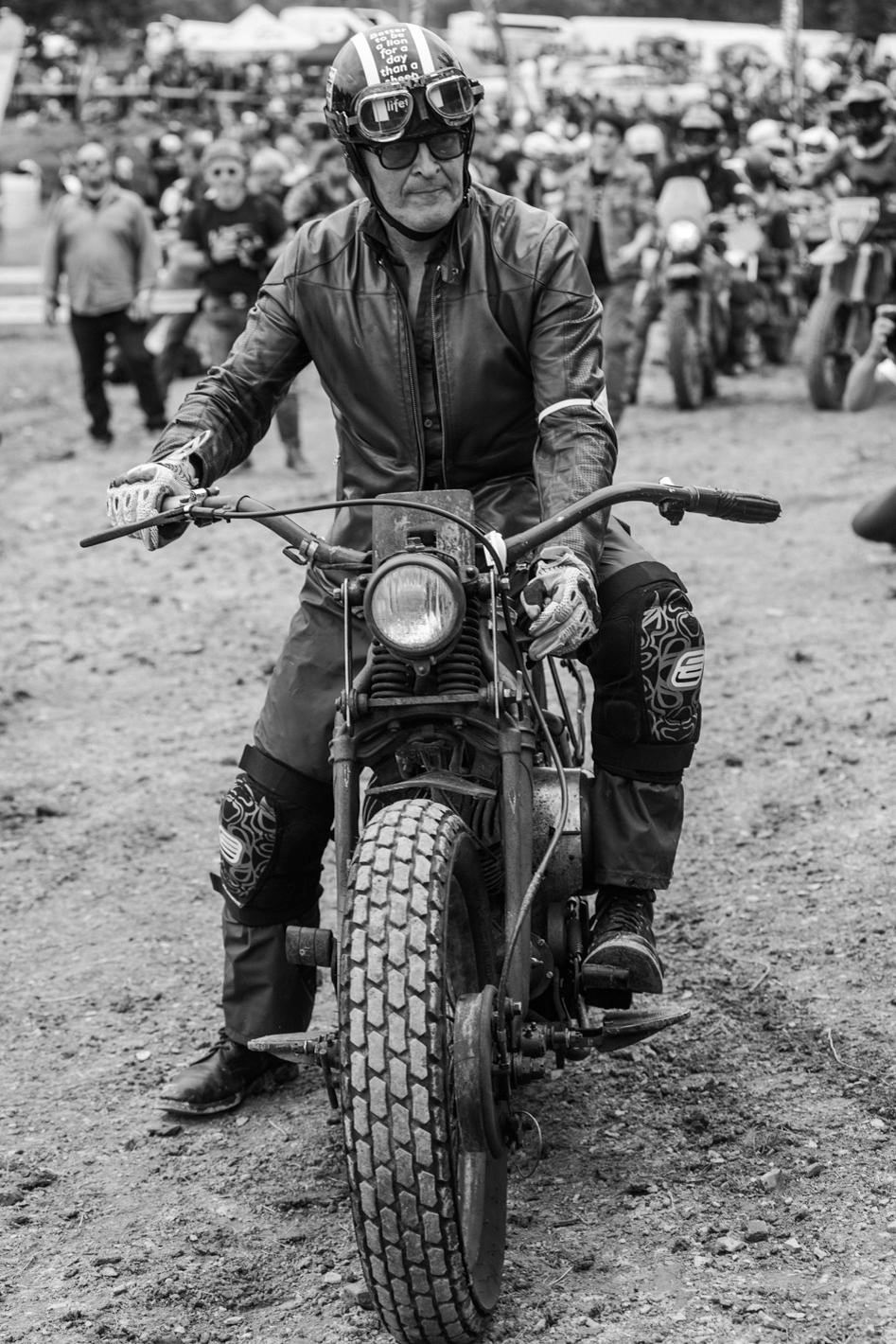 Nick Ashley
#57
"If you have been involved in a motorcycle accident, don't let it steal your freedom! Call 1-800-4-BIKERS to learn how an experienced motorcycle accident lawyer can get your bike fixed, money for your medical bills, and compensation for your pain and suffering."