There's a new App in the motorcycle sphere, and it's poised to transform the way groups of motorcyclists ride together. The WolfPack™ Mobile App is designed to make group rides safer and facilitate the communication between riders in a group setting. With features such as turn-by-turn navigation, easy-to-access pre-canned group messages and the ability to see where the other riders in your pack are, the WolfPack Mobile App is a terrific way to keep your group intact.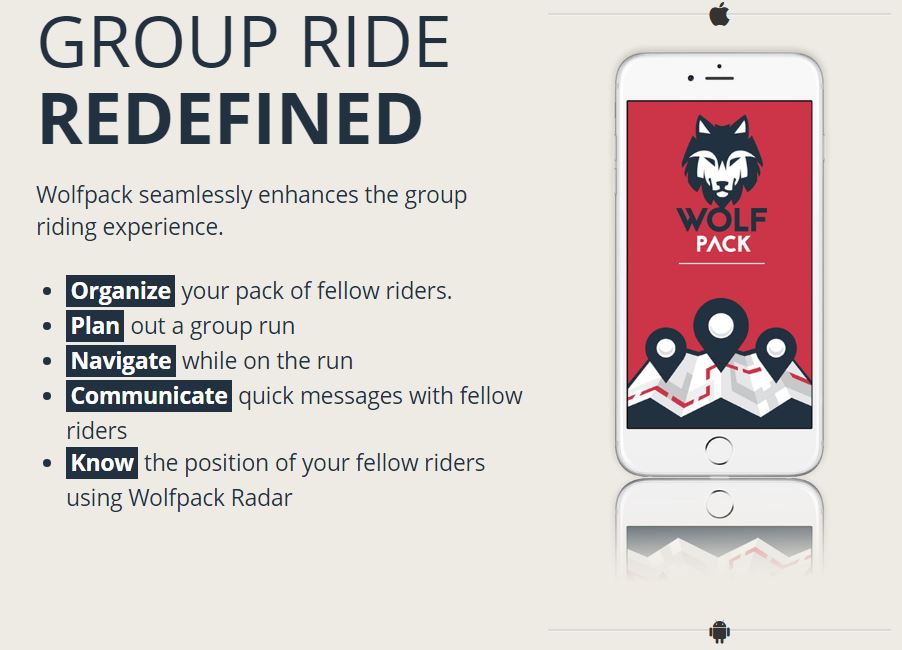 There will be a direct link inside the WolfPack Mobile App where riders can one-touch access Russ Brown Motorcycle Attorneys®' BAM (Breakdown Assistance for Motorcyclists) program for free emergency roadside assistance. "We are excited to support WolfPack's request to add a BAM button to their App because Russ Brown Motorcycle Attorneys® is dedicated to motorcycle safety. WolfPack has designed an innovative App that has the potential to help group rides become safer, and more organized," said Shawn Mahoney, Director, Marketing & Business Development at Russ Brown Motorcycle Attorneys®.
Russ Brown Motorcycle Attorneys® created BAM to help keep motorcyclists across the country safe and protected on the road. BAM is an excellent resource for free legal advice, and roadside assistance in case of a flat tire, running out of gas, or even a motorcycle accident. With the WolfPack Mobile App partnership, Bam Members will not have to look up the 1-800-4-BIKERS BAM network number; they will be automatically connected through the App.
Riding motorcycles with a group can be a fun experience. The chance to meet new people, make new friends and discover new roads holds quite an appeal. But the group riding experience isn't always an intuitive one, unless you're riding with your regular buddies. People have different agendas, and different makes and models of motorcycles require fuel at varying times. Sometimes a machine requires roadside service.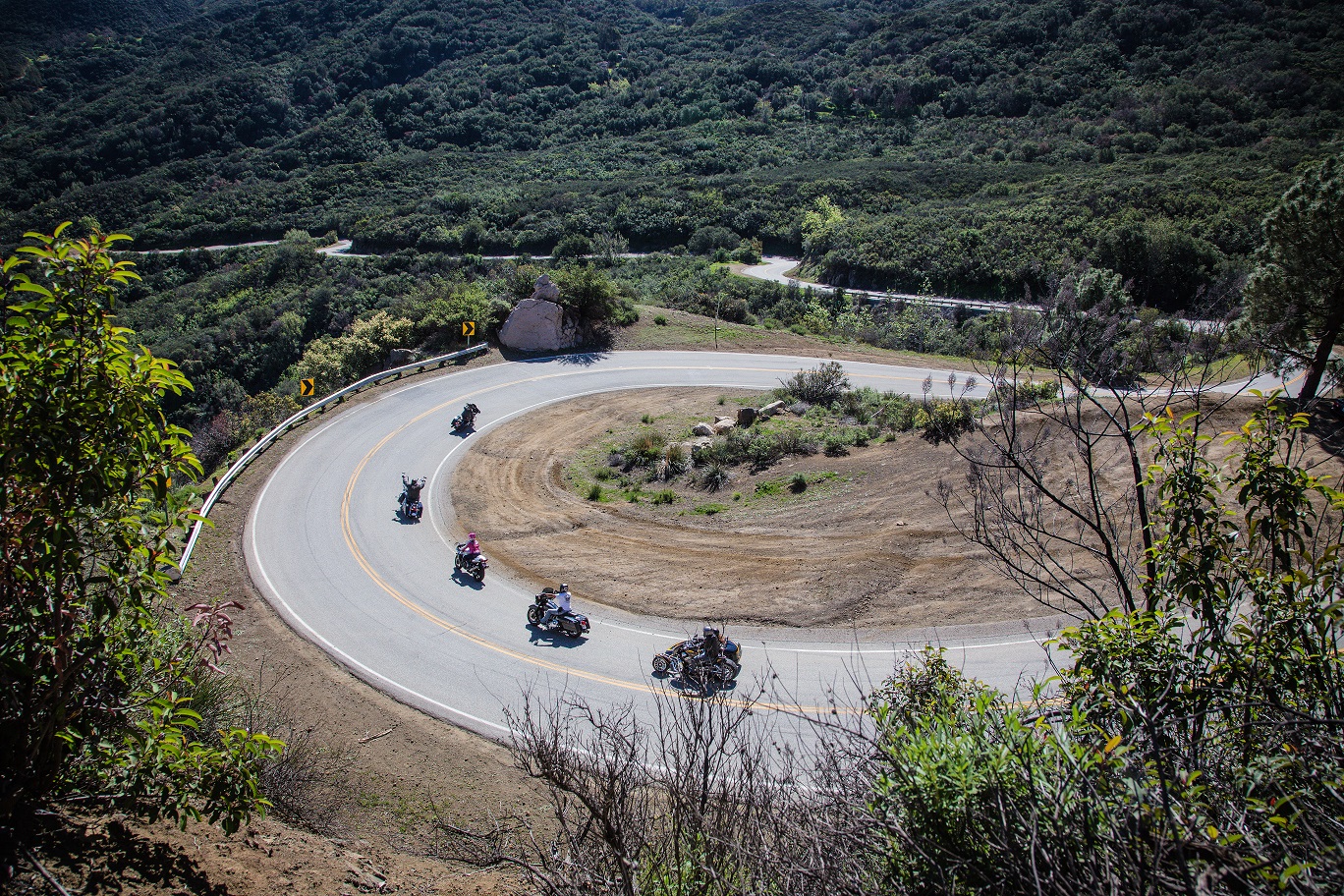 Jonathan Chashper, CEO of WolfPack, is the brains behind the brilliant idea. A serial entrepreneur who started riding six years ago, Chashper was the sweep rider on a group motorcycle ride when the idea for the App came to him. At one point the group tightened up and they realized that two of the riders had gotten disconnected from the group. They didn't know what to do, and the stress level rose as the remaining riders tried to decide how to proceed.
At that moment, the idea was born. With a Bachelor's degree in Computer Science and an MBA from Northwestern, Chashper was excited to combine the areas of passion in his life. "It's a very unique situation that we have here, where my hobby passion ties into my professional passion – my passion for bikes, ties into my passion for technology. My education, together with my hobby, allowed us to create WolfPack. It's the perfect storm of my personal life hobby and my professional capabilities.  I love that," said Chashper.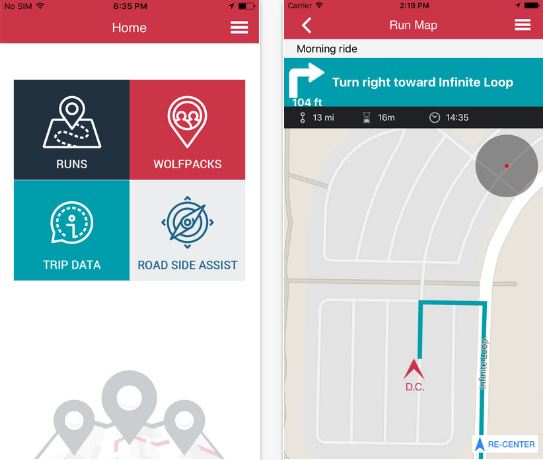 The basic version of the WolfPack App is free and includes turn-by-turn navigation, group communications, group positioning, group management and the ability to plan and schedule routes for you and your pack. WolfPack Premium is available for $1.99 per month (or $19.99 for the full year) and offers Premium users the ability to create unlimited rides, set up to eight waypoints, navigate directly to a waypoint, capture interesting places along the ride, utilize an integrated chat system and even share pictures within your group.


"Enjoyment is going to go up significantly using the WolfPack app because the stress level goes down. You don't need to keep looking for your buddies, you don't need to worry about them, wondering whether they know where you're going and you don't have to keep looking for them," said Chashper. "The stress level goes down significantly and your ability to enjoy group riding goes up–because you don't need to worry about losing people or telling everyone you need a pit stop."
WolfPack's goal is to give their users the best group riding experience possible.
Here's a brief video showing how WolfPack works

You can click on https://youtu.be/UZKH_qT4hBo to see all the advanced features and click HERE to download your own version of WolfPack. Every Russ Brown Motorcycle Attorneys® BAM member will have full use of the basic WolfPack App in this exclusive opportunity.
Now that's something to howl at!
"If you have been involved in a motorcycle accident, don't let it steal your freedom! Call 1-800-4-BIKERS to learn how an experienced motorcycle accident lawyer can get your bike fixed, money for your medical bills, and compensation for your pain and suffering."