Russ Brown Motorcycle Attorneys® is proud to be an official sponsor of the 2016 Moto Envy bike show. The show's name is pretty self-explanatory-contestants only requirements are to enter their most rocking, kick-ass envy producing bikes, with the winning bikes being the most envied of them all! This year, awards will be given for most envied bikes in the categories of Café, Vintage, Sport/Racer, Vintage Racer, Custom, Rat, Daily Rider, and Overall Most Envied.


The array of amazing bikes is not what makes Moto Envy so special, but rather the venue where they all come together. Located on the corner of U.S. Route 101 and F Street in the heart of Eureka, you will find the one of a kind Black Lightning Café. The café was opened in October of 2013 by Jeff Hesseltine, a former AFM road racer and motorcycle enthusiast. "Other motorcycle shops already existed in the region, giving me the extra challenge to create something unique. I decided to open a motorcycle boutique and coffeehouse with an industrial chic theme."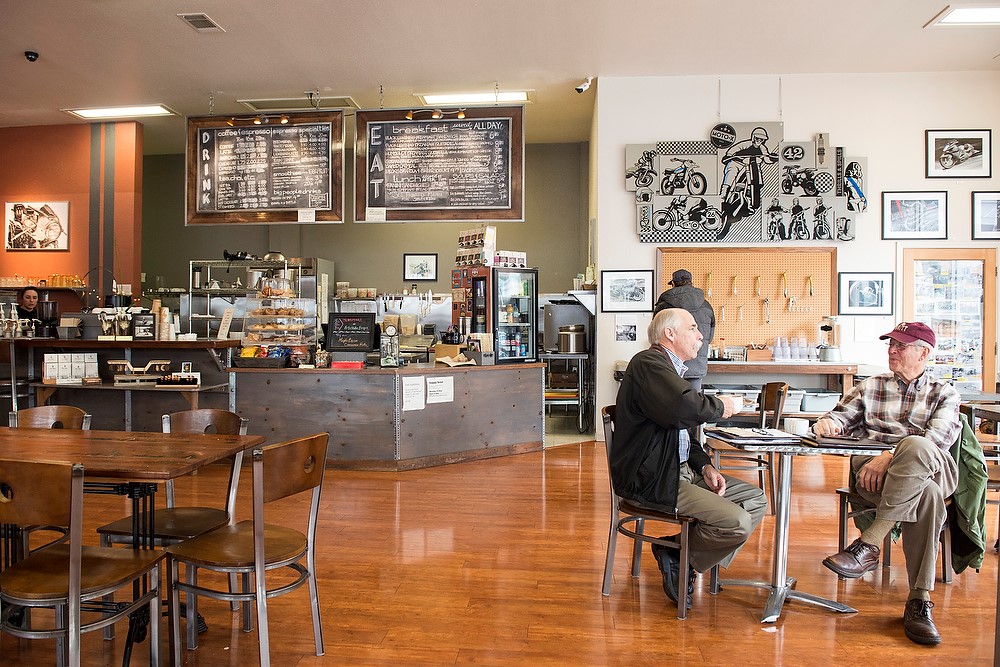 After college Jeff became a general contractor, providing him the skills to turn his dream into a reality. Jeff did an amazing job of creating a modern space that you would expect to find in a major metropolitan city, but instead is located in a small town in beautiful Northern California. With a European-inspired breakfast and lunch menu and the signature sandwiches named after classic motorcycles, the Black Lightning Café is a must for any motorcycle enthusiast.
Besides the mouth-watering food, the café is covered with motorcycle art and memorabilia, not to mention quality riding apparel and gear. There couldn't be a more unique, better suited place to host Moto Envy than the Black Lightning Motorcycle Café. With something for everyone to enjoy, the Café should be on the "must see" list of anyone planning a ride up or down the Pacific coast.


If you are free September 10th, come visit the Russ Brown Motorcycle Attorneys® booth at this year's Moto Envy bike show. For more info on the Black Lightning Café, click the link below.
https://www.blacklightningmotorcyclecafe.com/home.html
https://www.blacklightningmotorcyclecafe.com/moto-envy-show.html

"If you have been involved in a motorcycle accident, don't let it steal your freedom! Call 1-800-4-BIKERS to learn how an experienced motorcycle accident lawyer can get your bike fixed, money for your medical bills, and compensation for your pain and suffering."