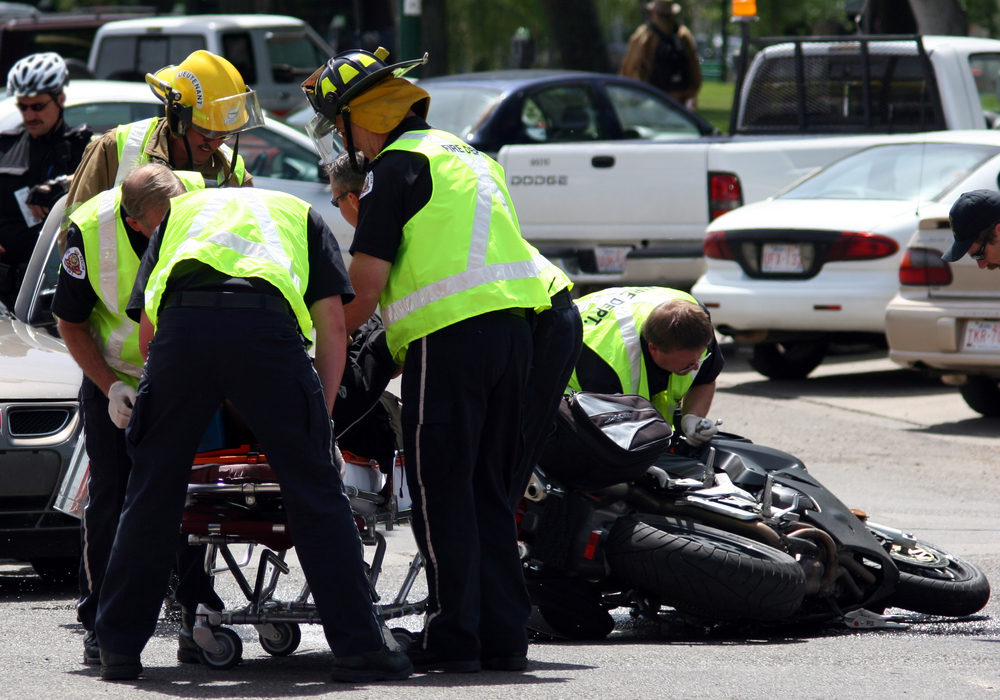 San Francisco Motorcycle Lawyers: A Biker's Worst Nightmare: Spinal Cord Injuries
A series of recent San Francisco Bay Area motorcycle accidents has highlighted the rarely-discussed nightmare scenario following serious motorcycle wrecks— Spinal cord injuries leading to long-term physical disability and financial hardship.
Although the general public has long accepted motorcycle safety statistics proving the effectiveness of motorcycle helmets, and California law requires the use of a helmet statewide, it has been left to motorcycle advocates to fight for stronger safety protections and better resources to care for bikers who are affected by spinal cord injuries.
The issue of long-term disability and paralysis resulting from spinal cord injuries is indeed a serious one, with long-term implications for both individuals and their families. San Francisco motorcycle accident victims who sustain a spinal cord injury may need permanent care around the clock, as well as costly handicapped equipment. Sadly, these are only possible when the family's financial needs are met and long-term care, therapy and rehabilitation can be assured.
According to a 1997 study, spinal cord injury victims needed an average of $233,000 for care in the first year alone! This includes all emergency medical services, hospitalizations, care, equipment, supplies, medications, vocational rehabilitation, and more. Average lifetime costs can reach $1 million dollars for families already struggling after a traumatic San Francisco motorcycle accident.
San Francisco Motorcycle Lawyers–Help for those who need it most
All too often, however, motorcycle accidents resulting in spinal cord injuries bring additional financial hardship at the worst possible time: Breadwinners are sidelined, costly therapies are out of reach, and the future suddenly turns uncertain. Fortunately, help is available for injured San Francisco motorcyclists and their families. San Francisco motorcycle attorneys work tirelessly to protect the rights of riders who have suffered spinal cord injuries, head injuries, and other serious wounds.
If you or a loved one has suffered a spinal cord injury or any other injury following a motorcycle crash, a San Francisco motorcycle lawyer can help you sort through the options for a better future and fight to guarantee the financial compensation and long-term therapy your family will need. Call 1-800-4-BIKERS to speak with an experienced San Francisco motorcycle attorney today.
Powered by Qumana
"If you have been involved in a motorcycle accident, don't let it steal your freedom! Call 1-800-4-BIKERS to learn how an experienced motorcycle accident lawyer can get your bike fixed, money for your medical bills, and compensation for your pain and suffering."