Fast Times Moto Festival
Russ Brown Motorcycle Attorneys sponsors, supports, and attends hundreds of events across the country every year. Here is a look at one of our favorites of 2019, and a peek ahead to the October 2020 event for your pleasure and entertainment.
In September 2019, Ride It Out Promotions owned and operated by Johnny Murphree and his wife Kary Ann Murphree (maiden name Nixon, remember that!) put on the Fast Times Moto Festival in Paso Robles, CA. They wanted an all-inclusive, family-oriented event that also had some of the best Flat Track racers and races, Johnny being a former Grand National Flat Track racer himself. To this end, the event included a bounce house, water slide, food trucks, vendors, entertainment, a classic bike show and, of course, two days of Flat Track and TT racing covering all classes and skill levels. The event was a complete success, with the City of Paso Robles being all in behind them in support.
Building on the success and lessons learned Johnny and Kary Ann are bringing us the 2020 version, Fast Times 2, with all the same goals in mind.
EVENT SYNOPSIS – Courtesy of Ride it Out Promotions
Ride it Out Promotions is gearing up for the second annual "Fast Times Moto Festival" this October. FAST TIMES 2 will be a fun filled weekend of motorcycle racing and attractions provided by Ride It Out Promotions to be held at the Paso Robles Events Center Saturday October 3rd. Amateur races kick off the weekend with "Moto TT" scrambles racing all day. Kids, amateurs, and local fast guys will compete for trophies and bragging rights on a course set up inside the Paso Robles Events Center Main Grandstand to accommodate all ages and skill levels. The evening will be filled with action packed Pro Flat Track racing, along with a few youth and amateur support classes. Outside the main grandstand, Vintage motocross, flat track and street bikes will be on display and competing for awards and bragging rights. Vendors will be set up to showcase product and sell their goods.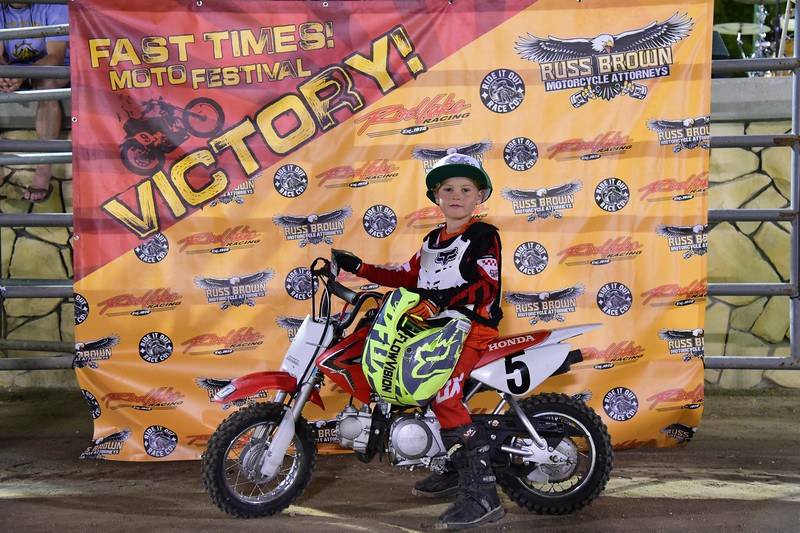 "If you have been involved in a motorcycle accident, don't let it steal your freedom! Call 1-800-4-BIKERS to learn how an experienced motorcycle accident lawyer can get your bike fixed, money for your medical bills, and compensation for your pain and suffering."