One of the greatest things about attending the Sturgis Motorcycle Rally is that you can drive a few hours in either direction and see some incredible sites. From Mount Rushmore to Deadwood, this area of the country is full of historical landmarks and some incredible off-the-beaten path attractions. If you are looking to venture outside of the Sturgis Motorcycle Rally, we've got a great list of must-see places.
Mount Moriah Cemetery in South Dakota
The Wild West essentially begins and ends in Deadwood, South Dakota and the Mount Moriah Cemetery is a must for all Wild West fans. This graveyard is home to some of the most notable figures of the Wild West, including Will Bill Hickok, Calamity Jane, Sheriff Seth Bullock and Potato Creek Johnny. There are mass graves filled with typhus, cholera, and small pox victims, a Chinese graveyard, and sections dedicated to Civil War and Indian War veterans. If you watched the series Deadwood on HBO you can relive the characters from the series by walking in the infamous town and the cemetery.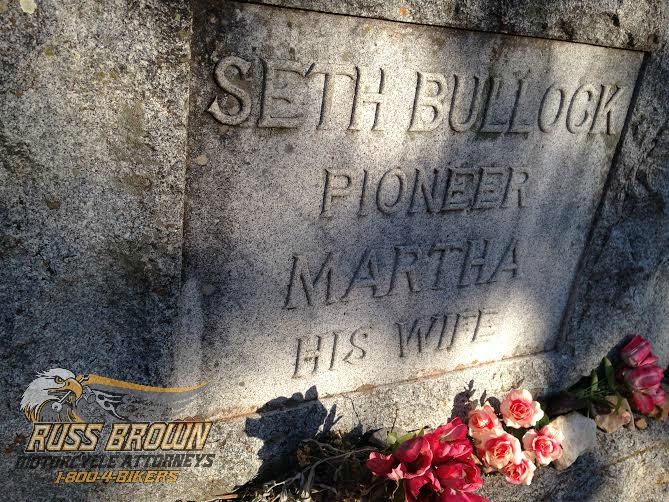 The Stone House Saloon
The Stone House Saloon is open annually during the Sturgis Motorcycle Rally offering bikers a place to get away from the crowds of the rally and enjoy a cold drink and some great food. They are known for their homemade Bloody Marys and food is served on the patio during lunch and dinner hours. They recently built a stage to house live music during the events and there are even horseback trail rides available from the Saloon during the day. The Saloon is located in Belle Fourche, South Dakota and is a stop all bikers should make at least once during the rally.
Old Style Saloon #10 in Deadwood
Stepping into this old style saloon is like stepping back in time. It is a living museum and tribute to the old style Wild West and you can view over 100 years of historical western and mining artifacts. Wild Bill Hickok even died right here in this saloon. Families can bring the kids to witness the live shooting of Wild Bill Hickok every day and enjoy a cold sarsaparilla at the bar. At night, Sturgis Rally participants can enjoy cold beer, whiskey, and hot live music!
Deadwood Tobacco Co. & Cigar Bar
The Deadwood Tobacco Co. is a full service tobacconist that offers an amazing assortment and collection of cigars and tobacco products. They carry domestic and import brands and even have a smoking lounge that is located in the historic jail of Deadwood. You can enjoy a beer, a cigar, and watch the big game on the mega screen TV while you beat the heat! To top it off the bands they bring in during the rally are top notch.  Even if you are not a cigar aficionado, the Deadwood Tobacco Co. & Cigar Bar is a must-see!


Downtown Custer
George Armstrong Custer discovered gold just a few miles from the present day city of Custer. When that occurred, miners and their families rushed to the area in the "Gold Rush" and the town was born. By 1876, just 2 years after gold was first discovered here, the town held nearly 10,000 people. Today, however, just 2,000 people live in Custer.
Custer's downtown is a treasure trove of historical sites. You can see the 1881 Courthouse Museum, the Gordon Stockade, and a variety of unique shops and historic buildings. From downtown Custer, visitors can drive easily to Crazy Horse Mountain, Mount Rushmore, Custer State Park, Wind and Jewel Cave, and the Mammoth Site.
There is so much to see and do during the Sturgis Motorcycle Rally.  It is no wonder why it is the largest rally in the world and it just keeps getting better and better.
If your in Sturgis make sure you stop by the Russ Brown Motorcycle Attorneys®/ BAM booth and sign up for BAM.  BAM is the Nation's largest volunteer network of Riders Helping Riders® and there to help you if you find yourself in an emergency roadside situation while out on rides during the rally or at any other time. BAM, Free Breakdown and Legal Assistance for Motorcyclists 1-800-424-5377 number  is available to riders 365 days a year, 24 hours a day. BAM – 1-800-4-BIKERS – call anytime! To find out more about Russ Brown and BAM hit the link here.

"If you have been involved in a motorcycle accident, don't let it steal your freedom! Call 1-800-4-BIKERS to learn how an experienced motorcycle accident lawyer can get your bike fixed, money for your medical bills, and compensation for your pain and suffering."