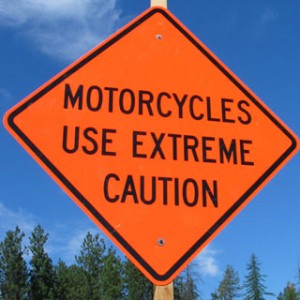 Motorcycle accidents can be devastating and injurious to both body and property. More time than not, the motorcycle rider is not at fault and the negligence or recklessness lies with the driver of an automobile or other vehicle. When this is the case, it is important to contact a personal inquiry lawyer. Personal injury laws differ from state to state, and the injury claim filing requirements for those injured in an accident require swift action on the part of yourself or your lawyer.
Motorcycle Accident Lawyer
Not all personal injury laws are the same. Motorcycle accidents have specific details that separate them from other personal injury claims. This is why it is essential that your personal inquiry lawyer be experienced and well versed in the dynamics of motorcycle accidents and the complexities surrounding the gathering of evidence and building a case that shows their client in the best possible light to the at faults insurance company and their claims adjuster.
Insurance Claims Adjuster
The job of insurance companies is to make money for their shareholders. The way they do this best is by initially denying claims, or at least devaluing them, even when they are legitimate. To accomplish this, they will send an insurance claims adjuster out to look for any possible way to save the insurance company from having to pay out.
Typically, they will start with the scene itself and do their own investigation. This will include consulting the police report as well as medical and property damage reports. They will then move on to the witnesses and you the victim.
Insurance claims adjusters are known to employ creative tactics and they may even bend or stretch the truth to gain an upper hand with a victim they feel has a weak case. The best defense in dealing with a deceptive claims adjuster is retaining a motorcycle accident lawyer to represent your injury case.
Victims Rights
Once the accident takes place, and you become a victim, there are many rights that the law extends to you, particularly in the area of personal injury. However, there are a number of details and procedures in the law of personal injury that requires strict compliance. Only attorneys experienced in personal injury law and the complexities of motorcycle accidents will have the skills and experience to successfully handle your case.
Hiring a motorcycle accident immediately after have been involved in an accident is the only way to ensure your rights are protected and you receive a fair and reasonable settlement.
If you have been injured in a motorcycle accident, knowing what to do to next is sometimes difficult. Call 1-800-4-BIKERS to speak with a motorcycle accident lawyer who knows the personal injury laws in your state and will fight to protect your rights, get your motorcycle fixed, get your medical bills taken care of and get you the compensation you deserve for your pain and suffering!
"If you have been involved in a motorcycle accident, don't let it steal your freedom! Call 1-800-4-BIKERS to learn how an experienced motorcycle accident lawyer can get your bike fixed, money for your medical bills, and compensation for your pain and suffering."