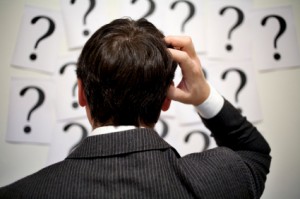 After being involved in a motorcycle accident, trying to sort out the best plan of action in perusing an insurance injury claim can become complicated, that is why you should never try to fight an insurance company without an experienced and aggressive personal injury lawyer who has extensive motorcycle accident experience.
This is one of the best reasons to call on these attorneys. If you are not sure if you have a case, or what steps you need to take to file your insurance injury claim, it is a good idea to seek the experience and advice of a motorcycle accident attorney.
Personal injury lawyers can help you in a number of ways. Even if you are not confident that you have a case, these professionals can answer your questions and help explore your options. Consider the following ways they can help.
Answer your question of you have a case. If you are not sure if your situation is one that is perusable under law, this professional can give you a flat answer. He or she will help you to determine the answer to the question "Is someone negligent here?" That is the first step in moving forward.
The next question you need to answer is if you can win your case. The answer to this question is dependent on your situation and the amount of information available. If there is evidence in the case of negligence, the case may be winnable. If there is limited to no evidence, or there is a risk of the situation being a he – said – she – said case, then your personal injury attorney will know how to proceed with your case to secure a fair settlement.
How much can I get? That is another concern that people have when considering whether or not to pursue such a process. Personal injury lawyers can help you to determine, based on case precedent, if you can win and also what you can expect to see if you do win. This may be based on the amount of loss suffered and other realistic expectations.
It is also common for personal injury lawyers to take on cases they believe they can win and not charge you anything unless you win the claim. In addition to this, realize these attorneys want to provide you with as much information as possible, but they need you to be honest and forthcoming as well.
The more information you have at the start of any type of case, the more accurate your lawyer can be about your ability to win the case. Sometimes, it is best to talk to an attorney and just get more information.
Personal injury lawyers know the laws and regulations for the areas they practice law in. They can help you to find out what your options are and the best way to approach your case. An initial consultation does not cost you anything but it can definitely offer you the information you need to make a decision about how to move forward.
If you or someone you love has been injured or lost in a motorcycle accident in Los Angeles, Sacramento, San Jose, San Francisco, or anywhere in California, you should contact a California motorcycle accident lawyer for help. A savvy California motorcycle accident lawyer can protect your rights and fight to ensure that your family receives the financial help and long-term support necessary for a better outcome after a serious motorcycle accident. Call the California motorcycle accident lawyers at 1-800-4 BIKERS to schedule your free consultation today.
"If you have been involved in a motorcycle accident, don't let it steal your freedom! Call 1-800-4-BIKERS to learn how an experienced motorcycle accident lawyer can get your bike fixed, money for your medical bills, and compensation for your pain and suffering."