Russ Brown Motorcycle Attorneys®: Russ Brown To Be Inducted into the Sturgis Motorcycle Hall of Fame August 2013.
Every year the Sturgis Motorcycle Museum inducts a select few members into it's prestigious Hall of Fame. This year Russ Brown Motorcycle Attorneys® are proud to announce Russ Brown will be honored and inducted at the Annual breakfast that is held every August during the Sturgis Motorcycle Rally. In addition, he will be honored year-round at the museum.
Motorcycle Lawyer Russ Brown as a Champion for Motorcycle Rights and Safety
Russ Brown has been involved in the motorcycling community for more than 35 years as a strong advocate for motorcycle rights and motorcyclists' freedoms. His involvement started immediately after law school when he realized motorcyclists do not always receive fair treatment when injured by negligent drivers, in part, because of the negative attitude toward motorcycle riders.  As such, he decided to focus his entire practice on assisting motorcyclists across the country.
In the late 1970's Russ became legal counsel for the Southern California Motorcycle Association where he has been a champion for motorcyclists' rights ever since. He is also one of the founding members of ABATE of California and served on the board of directors. He was also a major financial contributor to the Motorcycle Rights Foundation and was there at its conception.

When mandatory helmet laws were being considered across the country, Russ Brown stood up for bikers and their right to ride free. He immediately started a campaign to promote the cause and developed a pocket guide that was designed to help all bikers understand their helmet law rights. Russ even went so far as to make an appearance on the Today Show to debate California Assemblyman Richard Floyd on the subject of mandatory helmet laws.
Not only has Russ Brown been a champion for motorcyclists and their rights, but he has also been a staunch safety advocate and aggressive prosecutor against other drivers who put motorcyclists in danger. His most recent campaign, "Keep Me Alive Don't Text and Drive", is just one example of his commitment to protecting riders.
The Creation of BAM, Free Breakdown and Legal Assistance for Motorcyclists.



Russ Brown's most important contribution to the motorcycle community would undoubtedly be BAM, his free breakdown and legal assistance program. He began this program 35 years ago when motorcycle assistance of any kind was virtually unheard of. Now it has blossomed into an incredible emergency service with close to 2 million members. BAM allows riders to help other riders in emergency situations and is available 24 hours a day/ 7 days a week.  BAM helps riders from all over the country; no matter where they choose to ride, help is just a phone call away. If they are ever injured in an accident they can talk to the nation's most premier motorcycle attorneys about their options.
When Russ Brown is inducted into the Sturgis Motorcycle Hall of Fame, he will be placed in the museum along other members, such as Evel Knievel, Brian and Laura Klock, and the Jackpine Gypsies.
Other 2013 Inductees into the Sturgis Museum Hall of Fame are Rick Fairless, Bill Gikling (J.C. "Pappy" Hoel Outstanding Achievement Award), Marjoe Gortner, Lonnie Isam, Sr. and 'Still' Ray Fitzgerald (Freedom Fighters Hall of Fame).
Russ Brown Motorcycle Attorneys®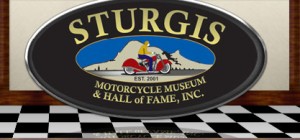 "If you have been involved in a motorcycle accident, don't let it steal your freedom! Call 1-800-4-BIKERS to learn how an experienced motorcycle accident lawyer can get your bike fixed, money for your medical bills, and compensation for your pain and suffering."