Once again, the SuperHooligans race brought thrills, chills and crashes. This time the RSD crew plopped the race right in the middle of Travis Pastrana's Nitro Circus World Games in Utah.


The day boasted many shows, from Rally Cross, with mostly Subaru's pretending they are dirt bikes, sliding corners and hitting large jumps.


Another feature of the Nitro World Games was the Freestyle FMX Trick competition, and a very large, imposing quarter pipe. For dirt bikes.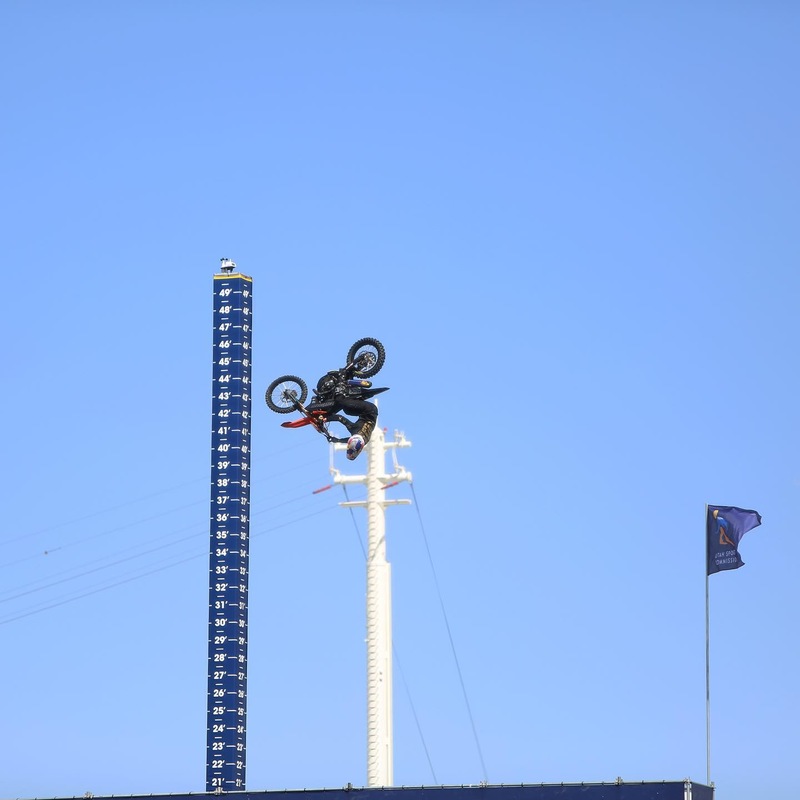 Yeah, you read right. The motocross dudes hit the quarter pipe attempting to reach 50' heights – coming very close, reaching in excess of 45'.
Rounding out the night came the SuperHooligans race – with a variety of bikes ranging from Indian Scouts and FTRs, Harley-Davidson XG750's and Sportsters, a Ducati, Triumph and even a KTM.
After a thrilling LCQ (Last Chance Qualifier) where one racer got the chance to progress to the mains, which was very nearly TJ Tucker, who had an unfortunate lowside when his primary hit the ground, it was showtime.


The crowd left the starting line, with Andy DiBrino getting the holeshot, followed closely by Joe Kopp. Racers fought, banged bars and rubbed elbows attempting to get to the front of the pack.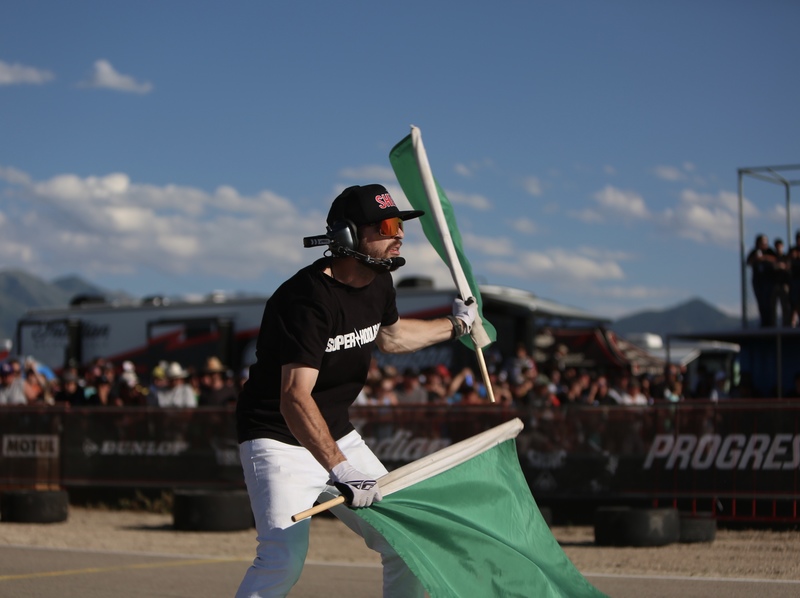 Ultimately, #1 Andy DiBrino won the race, with a 2nd place winner of #3 Joe Kopp. Third was rounded out with #47, Jordan Graham.


As always, the Roland Sands crew put on an incredible show – don't miss it if you get a chance to watch these races live!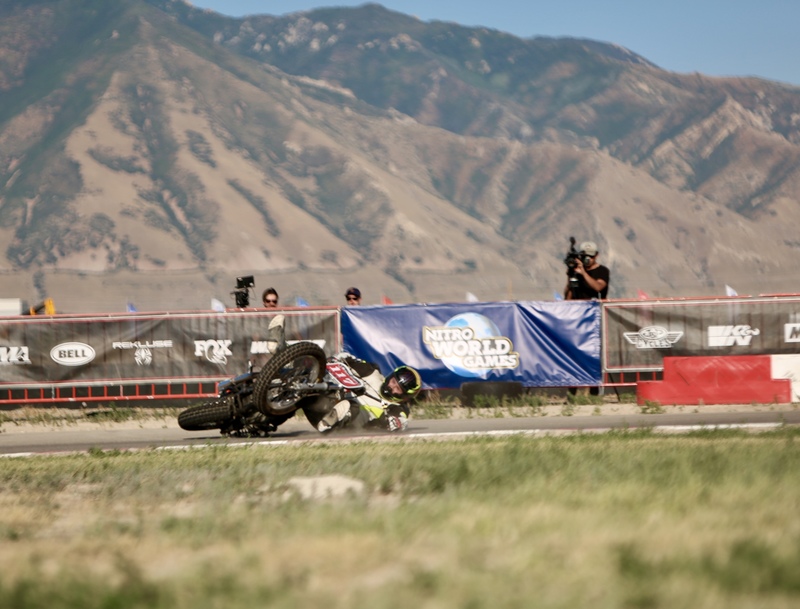 "If you have been involved in a motorcycle accident, don't let it steal your freedom! Call 1-800-4-BIKERS to learn how an experienced motorcycle accident lawyer can get your bike fixed, money for your medical bills, and compensation for your pain and suffering."