For the first half of 2018, I worked for a group of Harley-Davidson dealers, where the announcement of the 2018 H-D® Lineup was not exactly what the customers had in mind. Month after month, we missed sales goals at most of our stores. We had the largest inventory in the state of California, but no matter what, new units just weren't moving the way they had in previous years, in fact, the Motor Company's 2nd Quarter Results stated worldwide retail sales were down 3.6 percent, and U.S. Retail Sales were a whopping 6.4% Down from 2017.
– "Harley-Davidson is dying with its riders. Young People just aren't interested in motorcycles."
– "I can't believe they killed off their most popular line of motorcycles. What are they thinking?! R.I.P. DYNA!!!"
– "They're moving all their bike production overseas!!! They're taking away US Jobs!!! They're no longer American made!!!"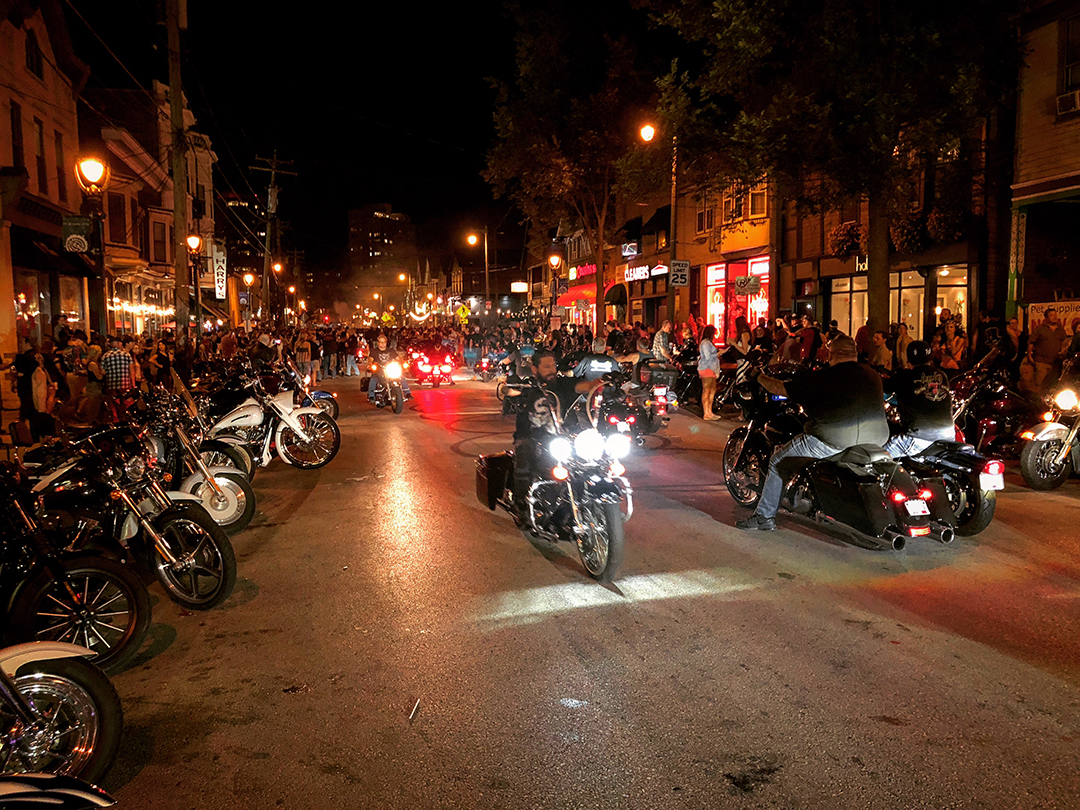 …These (some not exactly true) statements all seem to be the most common things you hear/see in social media land these days from the keyboard warriors regarding the H-DMC. In a time where doom and gloom seem to fill the headlines around the world and within the motorcycle industry, the Harley-Davidson Motor Company's 115th Anniversary Event over Labor Day weekend showed optimism for not only the company's future but the future of riders and the sport of motorcycling.
For the rest of this blog, we will focus on the first statement: "Harley-Davidson is dying with its riders. Young people just aren't interested in Motorcycles." How do we fix this? On a domestic scope, here's a start:
HONORING HERITAGE TO INSPIRE THE FUTURE:
Dozens of events were showcased over the weekend that not only honored the Motor Company's heritage in the sport, but also excited rally-goers through Hill Climbs, Beach Racing, Indoor Flat Track Racing, Bike Shows, and more. H-D® knows it's heritage and the importance of it within its community, a group of riders new and old that dislike change and enjoy honoring the foundation the Motor Company was built upon. What's great about these events though? Many of them have modernized segments— racing isn't just for the pros and vintage classes.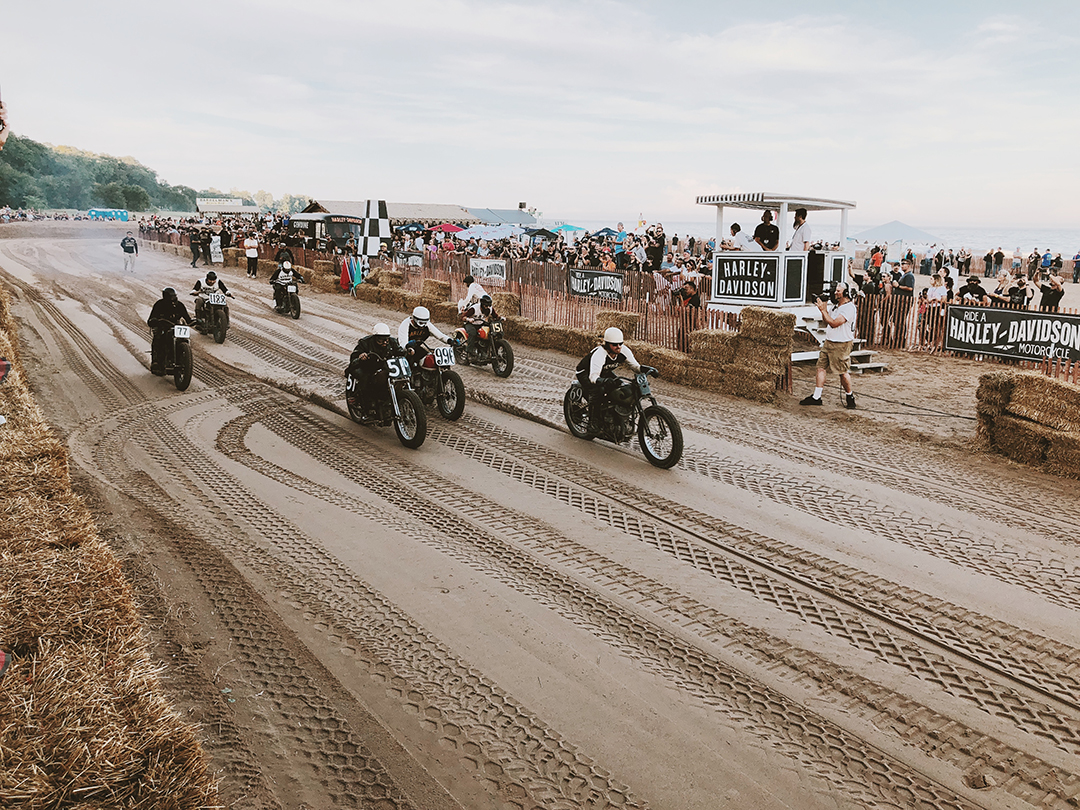 Most races now host Hooligan Racing, with modern Sportster and Street models customized for racing—in the beach sand or on a syrup-coated indoor track. Stunt riders are launching Touring models into the air with Evel Knievel style jumps, burnouts, and wheelies. More importantly, these events show that the performance of a Harley has changed, and while some may be wary of what the motor company has planned for the future, it shows that the heritage of the sport isn't going anywhere, and will remain a staple in the company's branding as it modernizes its motorcycles.
Can we all buy a new, shiny, 2018 model bikes and turn them into race bikes or whatever we please? No. But they need oil and parts, and so do all the other pre-owned models out there that have begun to oversaturate the market, causing a surplus of new models being manufactured, thus creating the need to shut a plant down domestically to satisfy the supply & the demand for new units without creating additional operation and production costs. (whew, long-winded nerdy sentence. Anyway, moving on…) As long as we can get new riders on a used bike, they're riding, which is what matters most. And if they're riding, they're still going to have to purchase a thing or two from a dealership every 3-5,000 miles for an oil change and routine maintenance. Eventually, an opportunity will present itself, and that same person that threw their leg over a pre-owned bike will eventually find interest in a newer model that better suits their needs. Maybe it's when they're financially sound to do so, or maybe they already are, and they wanted to test the waters with something less expensive the first go-round. Maybe flat tracking got them on a used Sportster and they just want to rip around a track, and in a year they decide they want to get out on the open road and in turn purchase another bike. As you find your way through the motorcycling world as a beginner, your interests tend to change as you learn more. As long as they've found interest in the sport, that is what ideally matters. We can grow from there. But without a seed to nourish and harvest, we have nothing.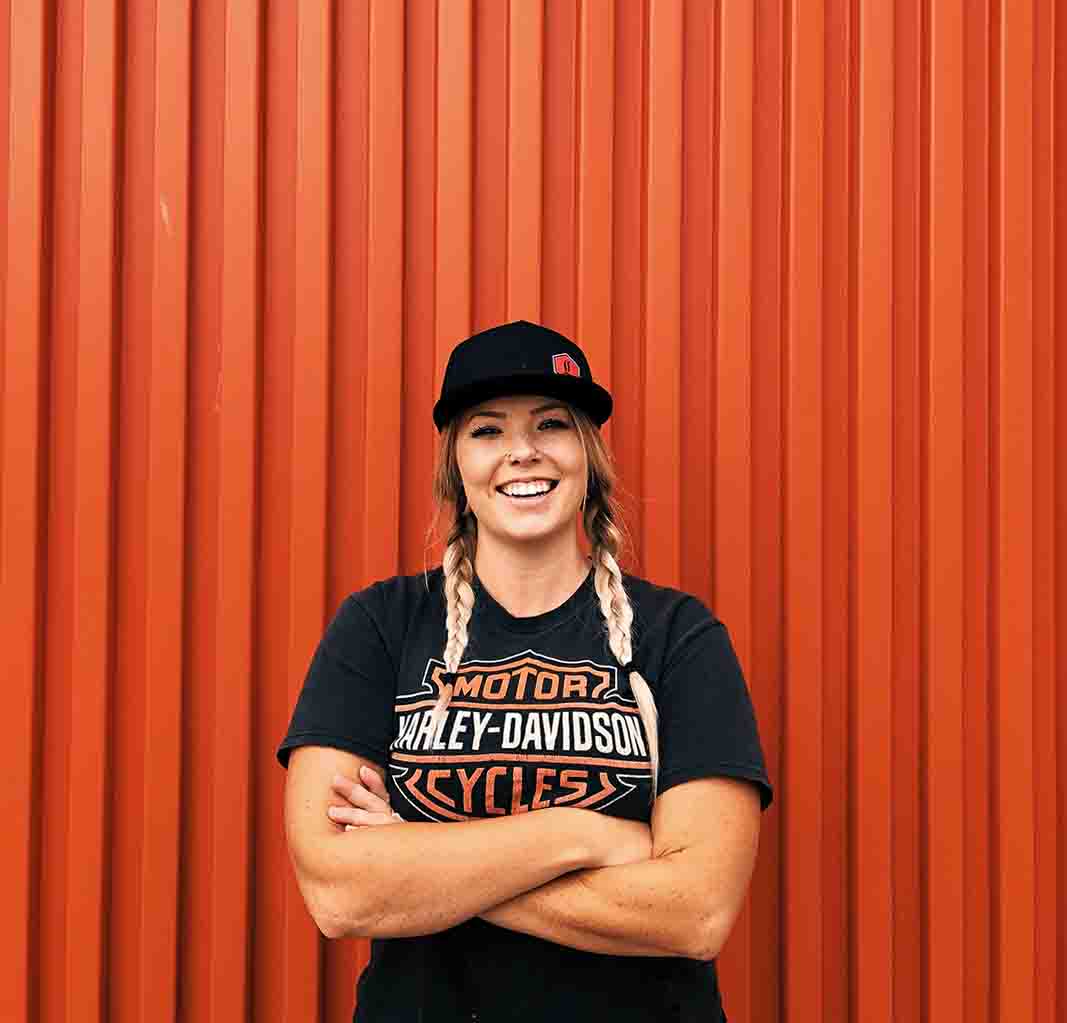 As a Millennial who is 27 years old, and has been riding for 8ish years now, I know the troubles of new unit affordability. I was 19 years old, and a full-time college student. Purchasing a new bike wasn't impossible, but it's significantly more financially straining than saving up $4,000 for a used sportster that will get you from A to B just fine for starters. I ate ramen noodles and boiled eggs for months to buy a brand new Harley for my first bike. (Looking back, had I known better, I would've purchased a used one for the sake of it being my first bike ever.) And guess what I did when I got out of college? A few years later, I purchased a brand new 2015 Dyna Low Rider. Poof. They hooked me. My interests in motorcycling have always been focused on distance riding, however, my knowledge over the years has grown and has thus enabled me to make smarter purchasing decisions on what style motorcycle is right for my interests. I now have a Sportster chopper for some local-ish camping adventures and a Dyna for easier and more comfortable long-distance journeys. Something had to get me there, though. I had to buy a motorcycle to figure out what I enjoyed out of the sport. The rest is history in the making!
IGNITE THE "SPARK" WITH GENERATIONS WORLDWIDE:
To top off the cake with a successful and inspirational bang, the 115th Anniversary parade hosted over 6,500 riders from every corner of the GLOBE. China, Germany, South Africa, Canada, Brazil, Australia…there was a rider from every country in the parade. The parade took over 2.5 hours from the first bike out to the last bike to arrive on the shores of Lake Michigan, and within that time frame, thousands of spectators watched and waved with smiles on their faces from the streets of Wisconsin Avenue in downtown Milwaukee. Children and Adults held their hands out for high fives, with genuine smiles from ear to ear. Others motioned for us to rev our engines as we slowly paced by. You could see the excitement in children as you rumbled past them on your motorcycle. It was a very surreal feeling, as you could see the "spark" ignite in their eyes. I joined a group of women riders for the parade, and for many small girls to see that many women riding motorcycles together, it clearly sent a message that you can do this too! The entire vibe of downtown was inspiring and reminded everyone that motorcycling isn't going anywhere. A generation of riders was born that day. And for them to see the additional events over the weekend only strengthened that new bond with two-wheeled machines. Now, take that single parade, and imagine what events like this around the world can do for a generation. Let the dominoes fall!
Although the Motor Company faces doubt from many of its fans and loyal riders as change has become a prominent goal of the brand's business plan, it has never been more apparent the love, passion, and optimism for the future that burn strongly in many riders. Change is necessary for survival domestically and internationally. The future is bright. Here's to another 115 years of Harley-Davidson and life on two wheels.
Now, go inspire someone and help grow the sport! 🙂
"If you have been involved in a motorcycle accident, don't let it steal your freedom! Call 1-800-4-BIKERS to learn how an experienced motorcycle accident lawyer can get your bike fixed, money for your medical bills, and compensation for your pain and suffering."