While it may not be the biggest custom motorcycle show in the country, it's certainly one of the very best. The eighth annual One Motorcycle Show took place in Portland last weekend, featuring over 100 custom bikes from across the continent. Presented by See See and Harley Davidson, the huge two story industrial building and lot was filled with art, bikes, food trucks, live music, and every type of motorcyclist imaginable.


In February of 2009, the crew at See See, a cafe and motorcycle shop in Portland, decided they wanted to start an event that went beyond the average motorcycle show. As their shop was buying cheap piles and turning them into fun, functional, and good looking machines on a budget, they decided there needed to be a place where pristine show bikes and budget builds could come together and bump tires.

The One Motorcycle Show was born.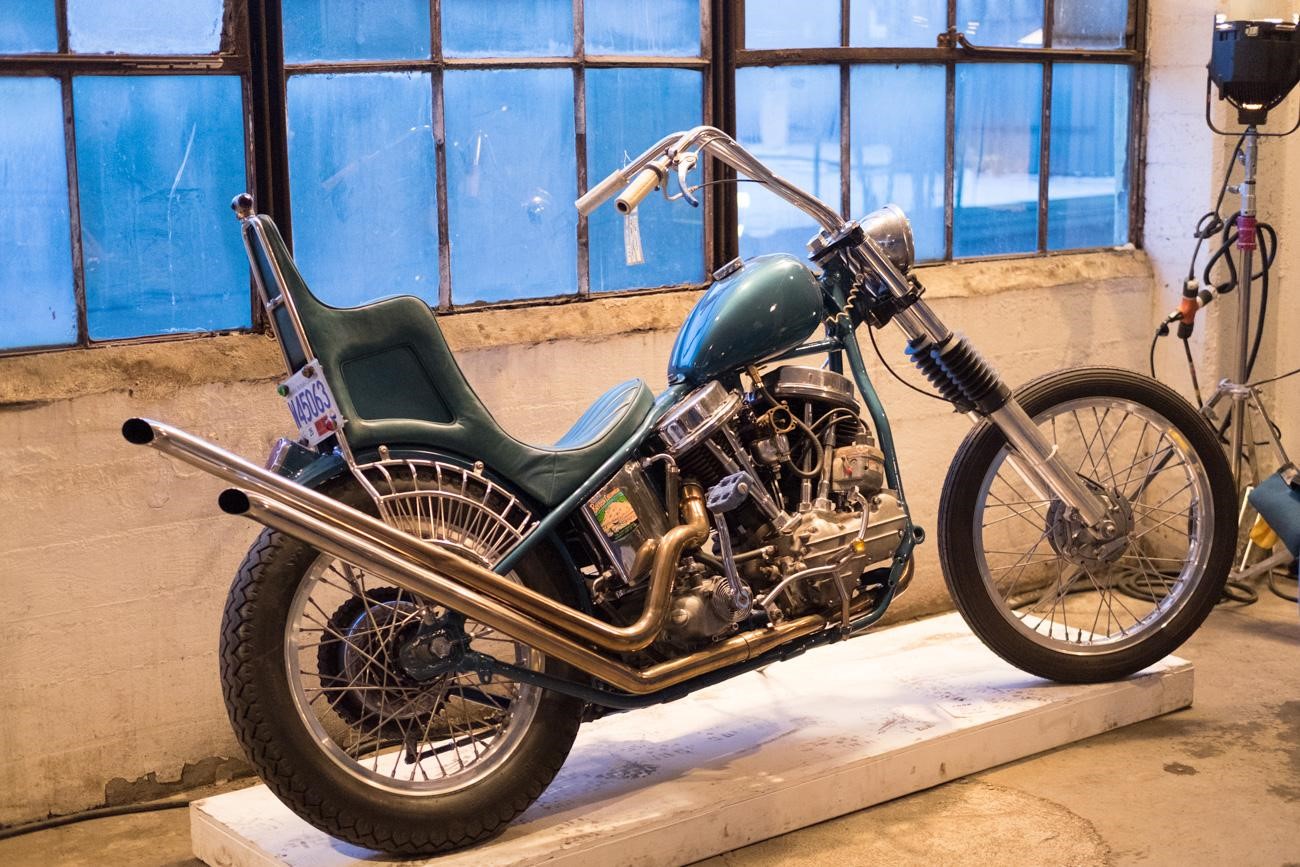 If you could only have one motorcycle for the rest of your life… what would it be? The answer to some is a souped-up sport bike, to others a classic chopper that looks like it rolled right through time and space from the 1970s. There are no qualifying rules for motorcycles in the show; each year See See hand chooses 80+ builders with personal invitations. Big name companies like Roland Sands show off their most recent works, hobbyists bring their restorations and tinkerings, mad scientists display their rolling art… it's absolutely a one of a kind experience with something for everyone.


The three day show started off in an uninhabited warehouse in North Portland, moving then to a two story ballroom, and now relocating again to an industrial warehouse even bigger than the first. Vendor booths built out of wood and existing architecture peppered the outer areas of the lower floor across three huge rooms, rolling art and excited onlookers of every age filled in the rest. The party just keeps growing, with 16,000 attendees over the weekend. Here at Russ Brown Motorcycle Attorneys®, we've watched it grow from the beginning, and were happy to work with the creators last year to give away a one of a kind bike from Smoking Seagulls, and sponsoring it again this year.


A big portion of folks at the show are out of town visitors who make a voyage to the event from all over the world. While Portland may seem like an odd addition to the attractions of the show (for those who haven't spent time in the city)… it's the perfect spot to host a unique event like this. Food is amazing and cheap, bars and coffee shops are more than plentiful, nice Air BnB's and fancy but inexpensive hotels make for an affordable stay where you leave feeling full, happy, and partied out, but without having tapped out your wallet. The show even has hotel, food, and drink suggestions listed on their website The One Moto Show.


While we could go on and on about how cool the One Show is, words really don't do it justice. It's one of those things you have to see to believe. So do yourself a favor… pencil in a weekend next February and keep your eyes peeled on The One Moto Show and their social pages for the final date announcement. You don't want to miss it!

[Best_Wordpress_Gallery id="2″ gal_title="The One Moto Show 2017″]
"If you have been involved in a motorcycle accident, don't let it steal your freedom! Call 1-800-4-BIKERS to learn how an experienced motorcycle accident lawyer can get your bike fixed, money for your medical bills, and compensation for your pain and suffering."