Okay, look. This isn't an ad; I'm not sponsored. We all know this risk of riding, and we agree our two-wheeled freedom far outweighs the risk. But just read along and learn about this new tech. At the very least you may learn something today!
It wasn't until I was nearly paralyzed when I found out that motorcycle airbags exist. No, not on the motorcycle, but vests – interior and exterior, wearable by the rider. (Although the Honda Goldwing is produced with a frontal airbag system, standard – seriously cool stuff)
This isn't a recent development, many kinds exist, and they've been on the market since 1998 with the first being Japan's Hit-Air airbag vest.
With time comes development, and rigorous product development has enhanced the safety of the modern motorcyclist – at least the ones who want to walk away after an accident.
There are two types of modern motorcycle airbags: tethered and smart-tech. I'm here to talk about the "smarter" option.
Truly, the modern life-saving technology I was looking for in my return to riding after the installation of aftermarket parts in my spine. Of course, It's not just my spine I'm worried about – it's my husband's too. And his ribs, organs, collarbones, and shoulders of course.
The two top motorcycle airbag vests of 2021 are the Klim Ai-1 Smart Airbag Protection and the Alpinestars Tech-Air® 5 System. I chose the latter for myself, and here's why.
Alpinestars Tech-Air® 5 Street Vest (now configurable for Track use) utilizes an artificial intelligence crash detection algorithm. The "brain" of this device is located on the backside of the vest and constantly analyzes your movement from the moment the magnetic operating closure is engaged.
This airbag contains an internal battery, lasting up to 30 hours on a single charge, and the included charging cable is magnetic. A feature I've personally never seen before. To keep this review subjective, this could be a perk and a con – this cable is unique to the Tech-Air® 5, so if you lose it, you'd have to order a replacement from Alpinestars directly.
The CE-Level 1 Back Protector installed in the vest is highly ventilated. However, after wearing this vest in 95-degree heat underneath a race suit and textile jacket, I can confirm that it's breathable – but not THAT breathable; I still sweat like Dr. Zola in Captain America: The First Avenger. While this stinks, literally and figuratively, this is seriously a small price to pay for safety and my family's security.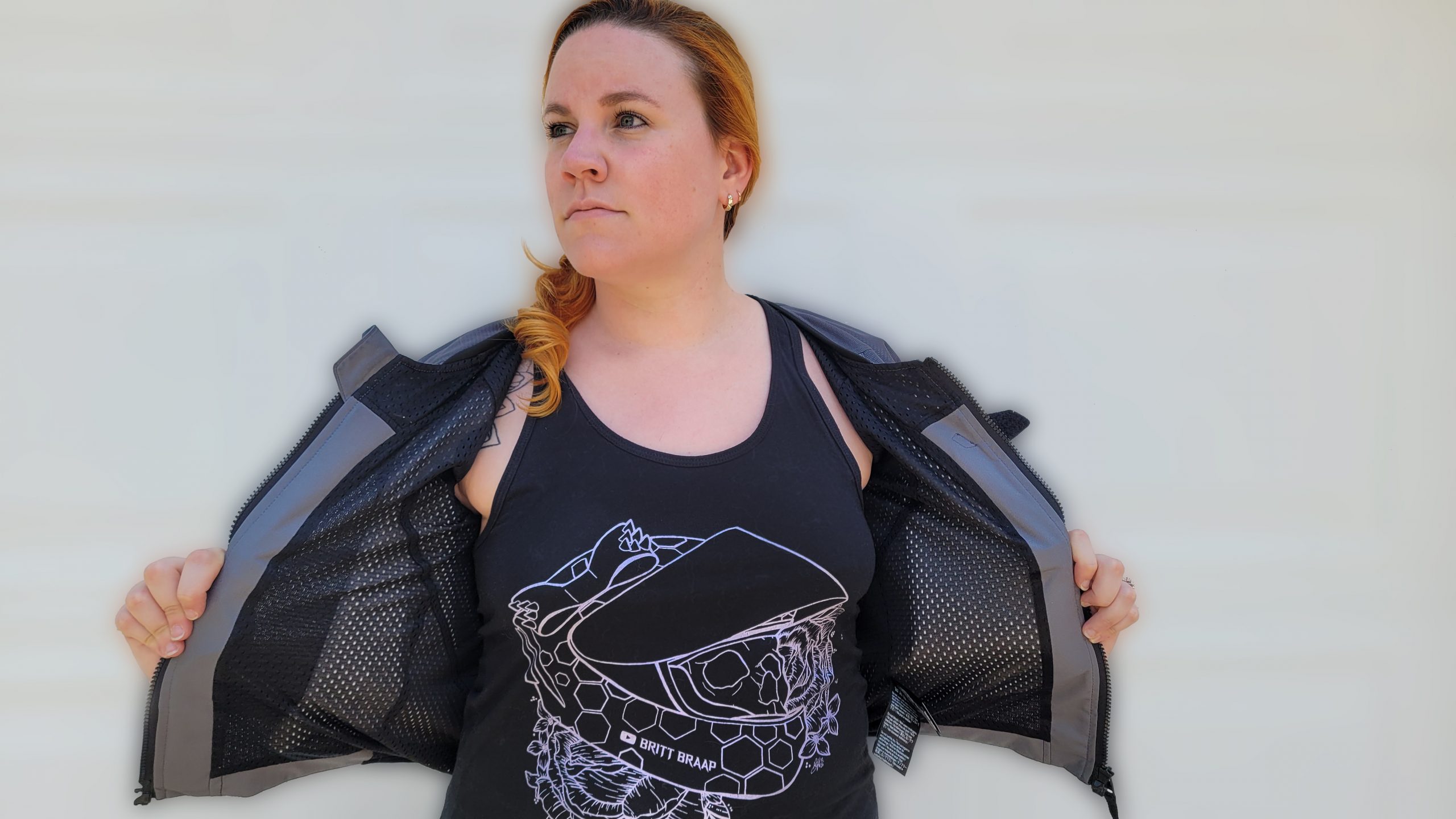 The Coverage of this Airbag Vest is unmatched by all current competitors: It protects the entire back, chest, sides, collarbones, and shoulders. This unrivaled protection ultimately pushed me to make this purchase.

Now let's get to the really cool, techy shit. (Yes, I'm a nerd) This thing continuously runs through 1,000 crash detections per second. The vest evaluates high 'G' accelerations, lean angle, speed, sudden rotational changes, lateral displacements, and more! (And did I mention this happens continuously?)
All of this is detected through its 6 triaxial sensors including 3 accelerometers and 3 gyroscopes.
The protection provided by the deployment of this Airbag Vest is equivalent to 18 CE-Level 1 back protectors. The included Nucleon KR-Cell CE Level 1 back protector helps to protect the entire back: in conjunction with the full system, this reduces the amount of impact force transferred through to the back during a crash by up to 95%.
The full inflation of this vest takes as little as 25 milliseconds (up to 40 for a size 4XL). To help put this into perspective, because I didn't know how fast this was at first, either; The blink of an eye is approx. 190 milliseconds. The inflation rate is 8 times FASTER than you can blink your eye! Crazy.
The average length of a crash is 2.5 seconds. Alpinestars took this into account when they configured this airbag to inflate moments BEFORE the crash and stay inflated for 5 seconds, fully protecting the rider before, during, and after a crash. The airbag does slowly self-deflate after a crash – so no, you won't be walking around like the Michelin Man for too terribly long.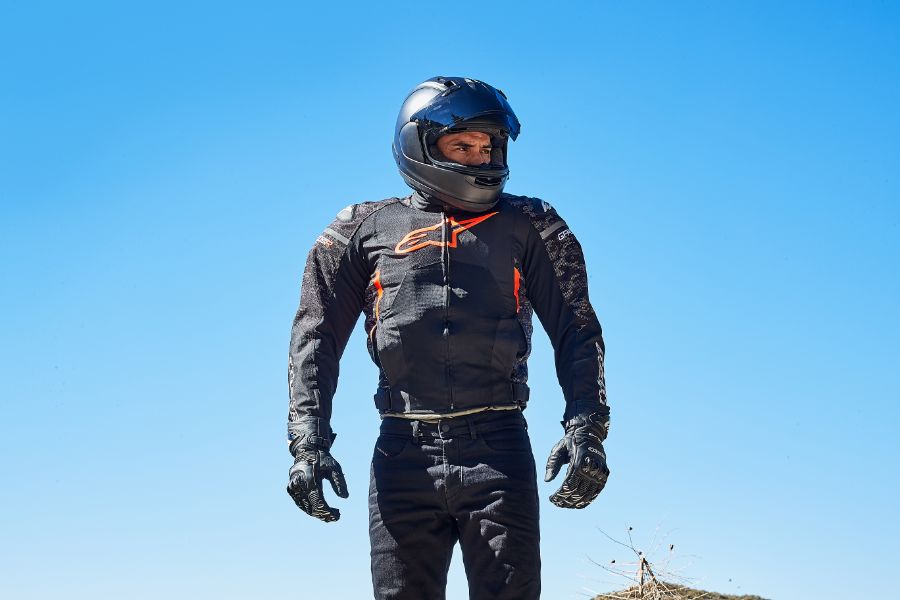 Of course, the Alpinestars Tech-Air® 5 System does come with downsides: It can't be washed. I put laundry sheets under my armpits in the heat to keep it smelling like rotten lavender – better than my rancid body odor. It's Thick. You may need to purchase another jacket one size-up to accommodate deployment – or just invest in an Alpinestars Tech-Air® 5 Compatible jacket. (I promise I'm not paid to say this!) And please only wear this vest under an airbag-compatible tracksuit if that's your forte. Finally, this vest only allows one deployment; argon canister replacement is required from Alpinestars directly for an additional fee.
Now for a brief explanation of the Klim Ai-1 Airbag: Similar response rate, removable battery, replaceable argon canisters, multiple deployments, but no shoulder protection. Yes, there are pros and cons to Kim's vest, definitely – in fact, we bought the Klim Ai-1 Airbag vest for my husband.
But if you ask me, personally: The unique user experience and expanded coverage make the Tech-Air® 5 System superior to all other airbags. (The on/off switch is literally a magnetic operating closure, not an actual switch.) In fact, if I had all the money in the world to invest in my safety, I'd stick with my Alpinestars Tech-Air® 5 Vest, and additionally purchase the Alpinestars tech-air race for strictly under-track-leather use. The same technology just integrated into a Tech-Air® 5 compatible leather suit and is capable of two deployments before the argon canisters need to be replaced by Alpinestars.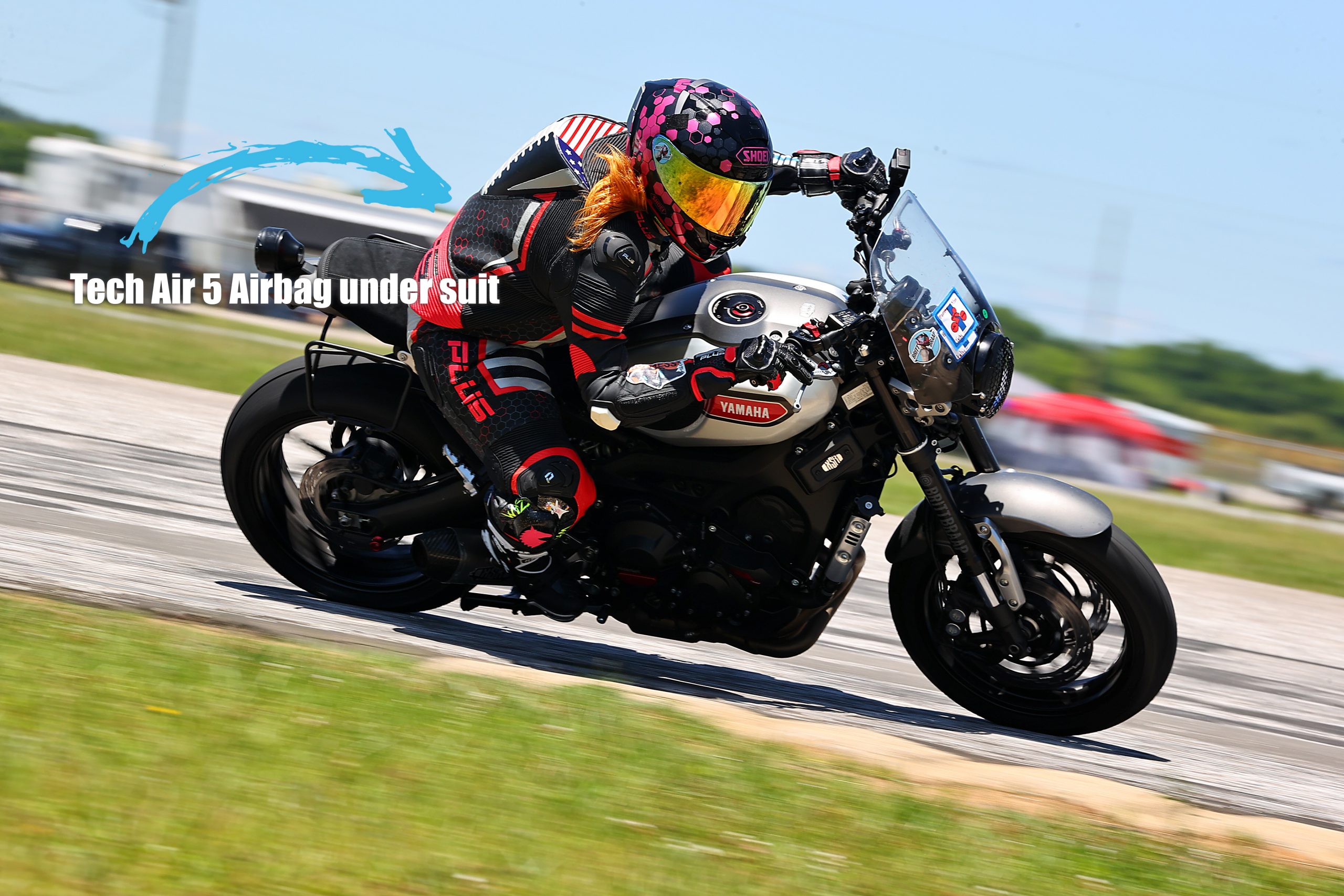 The Alpinestars Tech-Air® 5 price point currently sits at $700 MSRP. My hospital bill was $175,000. I'm confident this would have reduced my injuries from my crash. You do the math.
Is this life-saving tech worth this minimal investment for you?
This review is just a brief summary of my personal research and experience with the product. For a full, comprehensive review please check out this video on my YouTube channel.
Follow Alpinestars Tech-Air® 5 on Facebook, Instagram, Twitter, and YouTube.
"If you have been involved in a motorcycle accident, don't let it steal your freedom! Call 1-800-4-BIKERS to learn how an experienced motorcycle accident lawyer can get your bike fixed, money for your medical bills, and compensation for your pain and suffering."