How far would you be willing to take your love of motorcycles? BAM member Wayne Mitchell and his team of fellow U.S. Military Veteran and Army Paratroopers; Rich Doering, Mike Eastham, and Simon Edwards are the brazen men behind the adrenaline pumping documentary, Where the Road Ends. On November 11th 2017, the four adventurous Veterans will embark on an expedition unlike any other. They will be riding their bikes a total of 19,000 miles starting north of the Arctic Circle to the tip of South America.



Wayne conceived the idea for their ride with one simple question; "Wouldn't it be cool to take bikes from Alaska all the way to South America through the Darien (gap)?". These four friends who have put their lives on the line for their country are now ready to apply their experience as Paratroopers and survivalists to succeed in the ultimate test of their will.


Departing from Prudhoe Bay, Alaska, 250 miles north of the Arctic Circle, the team and their support elements will travel to Ushuaia, Argentina. In order to complete their expedition, they must cross through the Darien gap because there is no way to drive from Panama to Colombia. It is an infamous 100 mile stretch of untamed jungle, there are no roads, there are no bridges. They will have to hack their way through the thick jungle and cross rivers to make it out alive.
The timing of the team's departure is critical to their survival. In order to make it to the Darien gap during the dry season they will need to depart in November. The conditions of the ride will start off with sub-zero temperatures. On average the daily high of Prudhoe, AK is only two degrees fahrenheit in November. This means the WTRE team will need to take precautions to ward off hypothermia and frostbite which is no simple task when the men will be exposed to the elements 24 hours a day.


Once they reach the Darien gap the team will need to be prepared to face a completely different breed of danger. Tropical diseases, parasites, and poisonous wildlife are just the beginning. When forging your own path through the jungle anything could happen…
The WTRE team is ready for a challenge that no one has yet to take on. Wayne says "The reason our team came together is because of the type of people we are… In reality what we're going to do is have very miserable moments, I know that if I take 4,5, 6 Paratroopers into the  Darien gap with me that they're going to stay there 'til we're done".


Adventure and thrill are not the only reason these men are embarking on their chosen mission. "I've got a lot of buddies who didn't make it out of Afghanistan. The only thing I can do is to live my life to the greatest potential that I can" says Simon. The impact of the film will go far beyond the big screen. Where The Road Ends will be donating proceeds to the Lone Survivor Foundation and Special OPS Inc.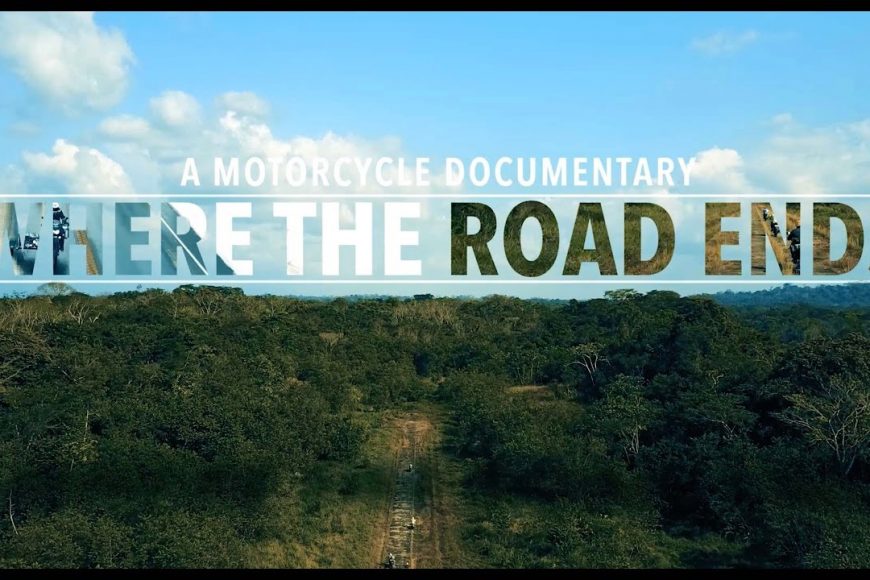 The Lone Survivor Foundation restores, empowers, and renews hope for wounded service members and their families through health, wellness, and therapeutic support. LSF provides support to service members/veterans and families from all military branches who are challenged with injuries such as post-traumatic stress (PTS), mild traumatic Brain injury (mTBI), and chronic pain.
Special OPS Inc. provides emotional and physical support to service members of the Special Operations community. They rescue and reunite companion pets with service members while deployed, provide emotional support animals, service animals, and shelter adoptions wherever needed in the Special Operations community.
This incredible team of Veterans invites you to support their mission and the charitable organizations they hold close to their hearts. To learn more about WTRE, The Lone Survivor Foundation, and Special OPS Inc., please visit the website links below.
Where The Road Ends
Special OPS Inc. 
The Lone Survivor Foundation
"Without heroes, we are all plain people, and don't know how far we can go." – Bernard Malamud.
"If you have been involved in a motorcycle accident, don't let it steal your freedom! Call 1-800-4-BIKERS to learn how an experienced motorcycle accident lawyer can get your bike fixed, money for your medical bills, and compensation for your pain and suffering."