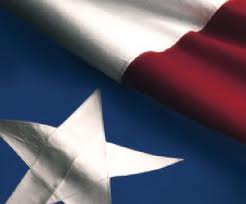 Texas Motorcycle Attorneys: Are helmets the answer?
TxDOT Sounds Alarm—Fatal Motorcycle Accidents Reach Record Level in Texas
As reported by Texas AP News, the TX Department of Transportation (TxDOT) has launched a major motorcycle safety awareness campaign in light of the recent safety statistics. As motorcycle accidents in Texas claim more victims each and every year, safety experts warn that the number of fatal statewide motorcycle accidents may actually double within the next four years, if the underlying safety issues are left unaddressed. According to TxDOT, in 2009, the most recent year for which reliable statistics are available, Texas motorcyclists suffered 434 deaths, 14% of the total statewide traffic fatalities and nearly 6,000 others were seriously injured. Apart from fatality statistics, 66% of Texas motorcycle wrecks resulted in serious injuries.
In April of 2011, TxDOT launched its "Share the Road" program in hopes to educate drivers regarding the necessity for better road awareness, less driving distraction, lower speeds, and wider following distances when drivers and bikers share roadways. Likewise, Texas motorcycle accident injury lawyers have long advocated for stronger enforcement measures against drunk or distracted drivers who are often found responsible for serious motorcycle accidents. Still, the program is too new to have yielded appreciable results.
Now that the worrisome trend has been observed, Texas motorcyclists and visiting bikers alike can be made aware of the need for special vigilance. Among other findings and safety recommendations, the TxDOT report also highlighted the fact that in Texas the use of motorcycle helmets is only required for motorcyclists under the age of 21—Motorcycle helmets are considered as optional equipment for trained, insured adult riders. Many responsible motorcyclists wear helmets, but others refuse to do so, citing the right of personal choice.
Meanwhile, the consensus of legal professionals, advocacy groups, law enforcement authorities, and healthcare professionals is that motorcycle helmets do indeed save lives and reduce injuries in motorcycle accidents—thus, the pressure for mandatory motorcycle helmet laws will continue here in Texas and elsewhere nationwide.
A Texas motorcycle attorney on your side
If a motorcycle accident has touched you or someone you love, you should contact an experienced TX motorcycle lawyer for help. A Texas motorcycle attorney can review the circumstances of your motorcycle crash, hold accountable the negligent parties responsible for the crash, and work to bring you the financial compensation and other long-term relief to which you are entitled. Please call the Texas motorcycle lawyers at 1-800-4-BIKERS today to schedule your free consultation.
We are available to you in TX wherever you ride.  We have biker attorneys in Dallas, Austin, Houston, El Paso, etc.  We cover the State and we protect you!
Powered by Qumana
"If you have been involved in a motorcycle accident, don't let it steal your freedom! Call 1-800-4-BIKERS to learn how an experienced motorcycle accident lawyer can get your bike fixed, money for your medical bills, and compensation for your pain and suffering."