Your Texas Motorcycle Accident Lawyers
Contact Us Today For a Free Consultation!
Motorcycle Accident Attorneys: Russ Brown Motorcycle Attorneys® have been fighting for motorcyclists' rights for decades. We are experts in motorcycle accidents and have carefully chosen local, independent counsel across the country to help guide your claim with free legal advice, even if you do not need an attorney. This can maximize your recovery. If you want justice and compensation for your injury, pain and suffering, call today for your free consultation.
Your Texas Motorcycle Accident Lawyers
A true Texas motorcycle injury attorney will battle for you even if the facts of your accident are not a "slam dunk." This is why our handpicked Texas motorcycle lawyer near you can take on cases that other attorneys won't. Our referred Texas motorcycle accident attorneys are independent, local motorcycle injury lawyers with experience, integrity, expert knowledge of local motorcycle law & riding practices, and a desire for justice.  You deserve a Texas motorcycle attorney who will truly fight for you and your motorcycle accident claim; just call 1-800-4BIKERS.  All Texas inquiries are referred to attorneys who are licensed to practice law in Texas, with whom we have an on-going contingency referral fee relationship.
We serve all of Texas with the help of BAM and our cooperative network of handpicked motorcycle injury lawyers. These are all highly vetted, tough, smart, successful, experienced attorneys, most of whom we have worked with for many, many years.  Our involvement does not affect the fees you pay, which are based on a percentage of the recovery only.  If the Russ Brown Team cannot help you…you owe nothing.
 If you have been in a motorcycle accident, protect yourself!  Call 1-800-4-BIKERS today!
The hundreds of millions that Russ Brown's nationwide network of attorneys has collectively recovered for riders injured in motorcycle accidents include payments for
Medical costs, hospital bills, future care
Lost wages, future earnings
Pain and suffering
Bike repairs/replacement, aftermarket add-ons and accessories
Loss of use
Gear
Tattoo repair
and more.
Will your lawyer know how to read the dynamics of your bike accident, in order to overcome a bad police report or negative witness' account of your collision?  Or deal with lane splitting, a no-contact crash, or no motorcycle license? The average personal injury lawyer may not understand.  Motorcycle accident lawyers in the Russ Brown BAM network know biker law and have extensive experience helping injured riders recover from a motorcycle accident.
Who better to handle your bike accident claim and seek the compensation you deserve than fellow riders? We will pass your inquiry to one of the handpicked, local personal injury attorneys in Russ Brown's BAM network whose excellent record of success will get you results.  Your initial consultation is always free–many callers find that they do not need an attorney but still benefit from the free advice they receive.
With 260,000 square miles of territory, Texas truly is a rider's paradise, famous for rides like the Comanche Trail, the Ellis County Loop, Old Center Point Road and the Lizards Tail around Lake Worth. The year-round riding climate and diverse landscape offers a taste all kinds of terrain: from prairies, lakes, and forests to rolling hills and the breathtaking coastline of the Gulf of Mexico. The Lone Star state is home to almost half a million registered motorcycles and some of the best rallies in the United States, also drawing tens of thousands of visiting riders. Lone Star and ROT Rally are both sponsored by Russ Brown Motorcycle Attorneys®. With all these bikes on the road accidents are bound to happen and when they do, Texas riders need the specialized attention and care of Russ Brown's "go-to" Texas motorcycle accident attorneys. As the original motorcycle lawyer network, we know what you're going through and how to fight insurance company tactics in order to maximize your claim. Let a locally licensed attorney vetted by Russ Brown handle yours, so you can focus on healing and recovering.
You will receive highly competent, free legal advice related to your injury accident, learn how liability, uninsured or underinsured insurance may affect your claim and discuss the strengths and challenges to your case.
Our FREE BAM program is evidence of our dedication to the motorcycle community. Texas' BAM members get the backing of the Russ Brown Motorcycle Attorney Team's legal muscle and the support of almost 2 million fellow riders nationwide. Our service to you is our top priority. Experience it for yourself, become a BAM member today and be prepared no matter where you break down–Hidden Chisos Basin to Texas 166 Loop—we are here for you!
Texas has a strict regimen of motorcycle safety laws intended to protect all motorists. Texas motorcyclists should be aware of the following rules in order to avoid infractions as well as to address the growing number of motorcycle accidents.
Helmets must be worn by riders younger than 21; motorcyclists who are 21 and older are strongly recommended to wear helmets, yet are not required to do so if they can show proof of successfully completing a motorcycle safety training course, or proof of appropriate medical insurance; there are no restrictions on helmet speakers
Eye protection is not required by law, but is highly recommended
Headlight use is required unless the motorcycle was built before 1975; other required equipment includes at least one mirror (right or left), and turn signals if the bike was made in or after 1960
Handlebar height is limited to a maximum of 15 inches above the seat
Passengers must be at least 5 years old unless a sidecar is used; a passenger seat and footrest is required if a passenger is being carried
State-funded motorcycle rider education and safety training is required for motorcyclists aged 18 and under, and recommended for all riders
State compulsory liability insurance is required with minimum coverage limits at 25/50/25
Random motorcycle safety inspections are utilized to enforce the laws
 *ALWAYS CHECK YOUR LOCAL DMV PAGE FOR THE MOST UP TO DATE MOTORCYCLE SAFETY LAWS*
Texas bikers face the same challenges as riders throughout America—2 wheel lack of visibility, under-maintained and poorly-marked roadways, and the ever-present threat posed by drunk or inattentive drivers.
If you're involved in a motorcycle crash in Texas, contact us to speak with a highly skilled motorcycle accident attorney close to you who knows what you're going through. Your local BAM lawyer can explain the options available to you, and work to win compensation for you and your family's expenses, such as medical care, therapy and rehabilitation, and lost income. For the best possible outcome, please call 1-800-4-BIKERS to schedule your free consultation today.
Looking for the best Texas Motorcycle
Attorneys near you?





Richardson
1595 N. Central Expy, Richardson, TX 75080
We Ride – We Care – We Win!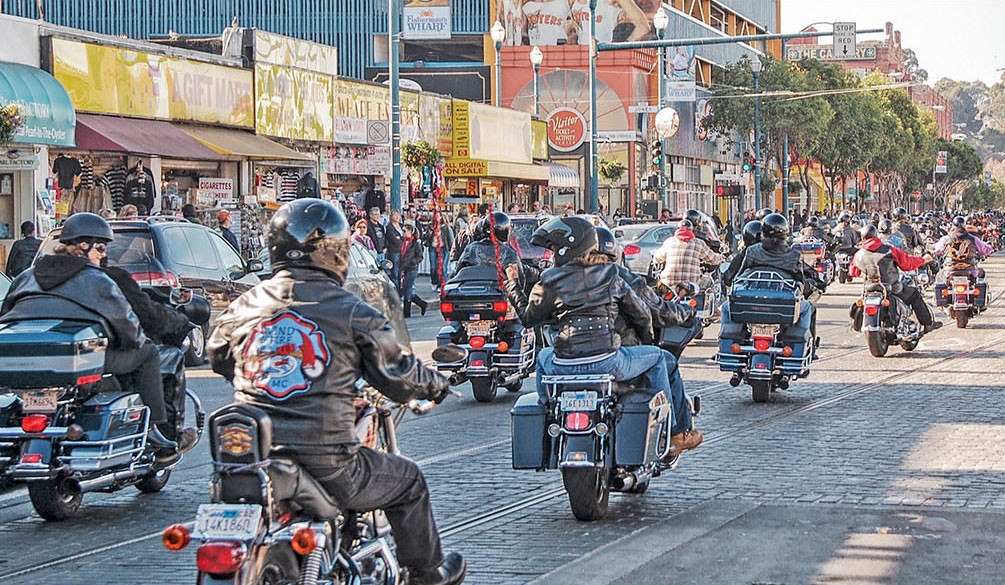 Event Description in California, all riders must wear a D.O.T. certified helmet. The state also requires motorcyclists to have EPA-compliant exhaust systems on their model year 2011 and newer motorcycles.
California motorcycle applicants under 21 years of age are required to complete a Basic Rider Cource before they receive a motorcycle instruction permit. Motorcycle applicants 21 years of age and older are encouraged.