T.R.O.G. (The Race of Gentlemen) Santa Barbara Drags 2019, was an event like none other I have ever experienced. This race truly takes you back in time–a time when guys dressed and acted like gentlemen and machines were royalty. Every sense comes alive when the iconic checkered flag guys jump high in the air & scream "GO", screeching tires and roaring engines speed down the drag-strip to become a deafening symphony, and the smell of burnt rubber, oil and fuel fills the air.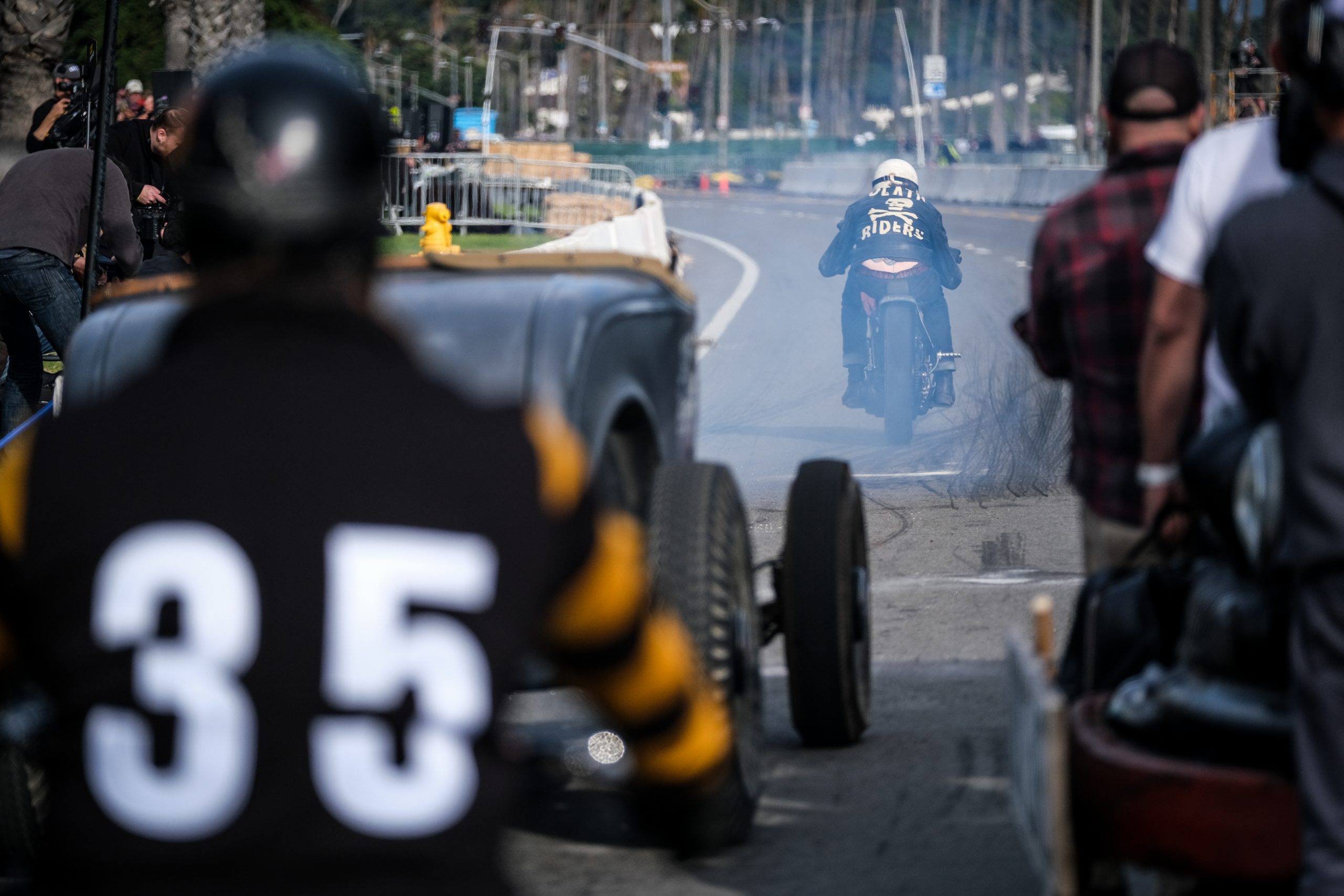 T.R.O.G is an event which pays much deserved homage to the history and culture of vintage motorcycle and automobile machinery. This iconic race uniquely highlights ladies & gentlemen who are still enthusiasts of the passion, power and hobby that these unforgettable, timeless machines bring.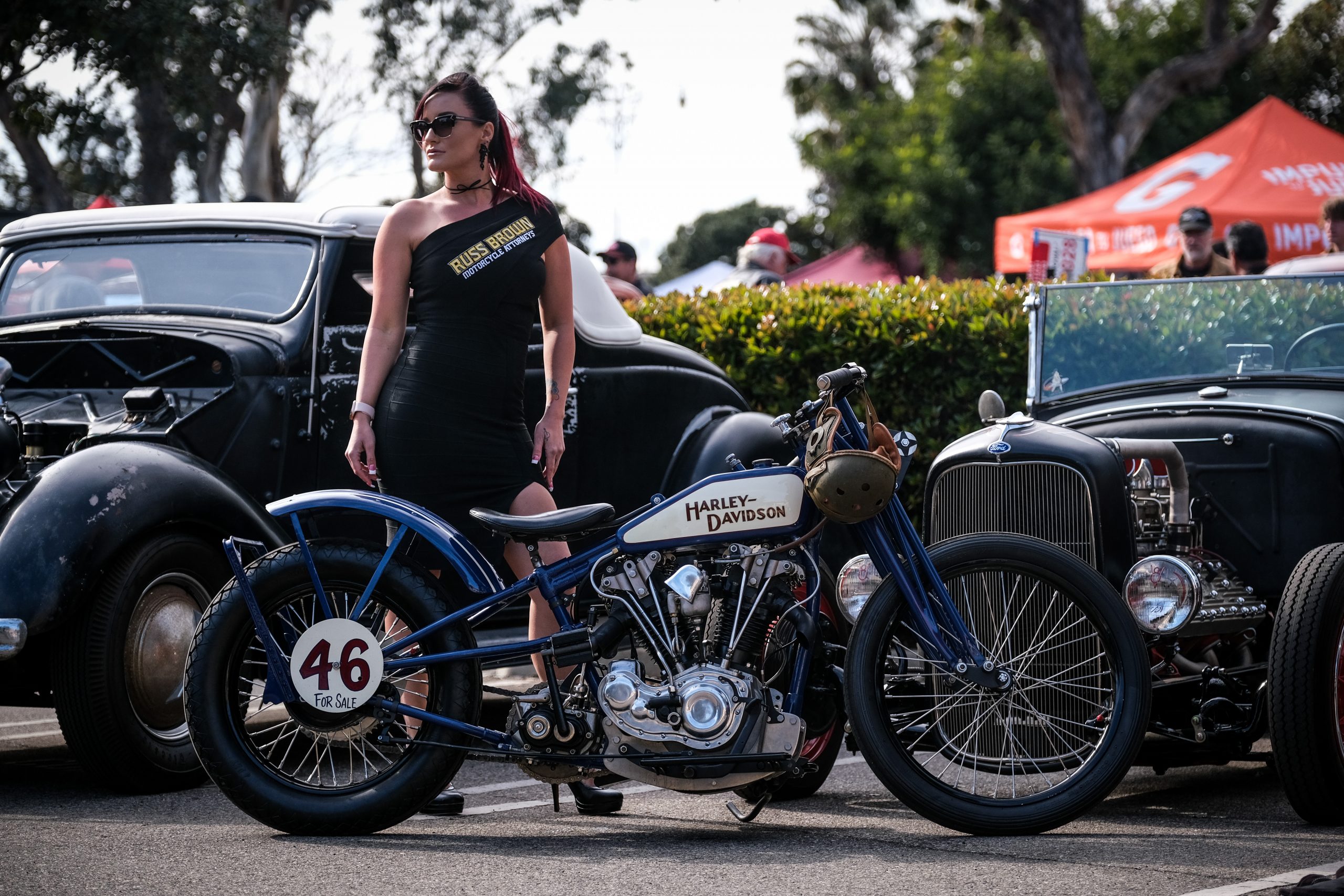 Gathering a wide array of spectators including those of all ages & ethnicity and celebrities like Keith Hudson, Katy Perry, Orlando Bloom (whom I had the pleasure to meet!) and Mike Wolfe of American Pickers, T.R.O.G captivates the attention of all.

MOTORCYCLE RACERS LINE UP FOR THEIR TURN ON THE DRAG-STRIP. PHOTO BY @LIVEMOTOFOTO

SPONSOR RUSS BROWN MOTORCYCLE ATTORNEYS IS A FAN OF VINTAGE RIDES. PHOTO BY @LIVEMOTOFOTO

SANTA CLARITA HARLEY DAVIDSON'S MARCIE BELK & MIKE WOLFE OF AMERICAN PICKERS. PHOTO COURTESY OF MARCIE BELK

RANDIE RAIGE ALONGSIDE PASTOR KEITH HUDSON (KATY PERRY'S DAD) – PHOTO CREDIT: DANIEL HUERTA

RANDIE RAIGE & KATY: SELFIE BY KATY PERRY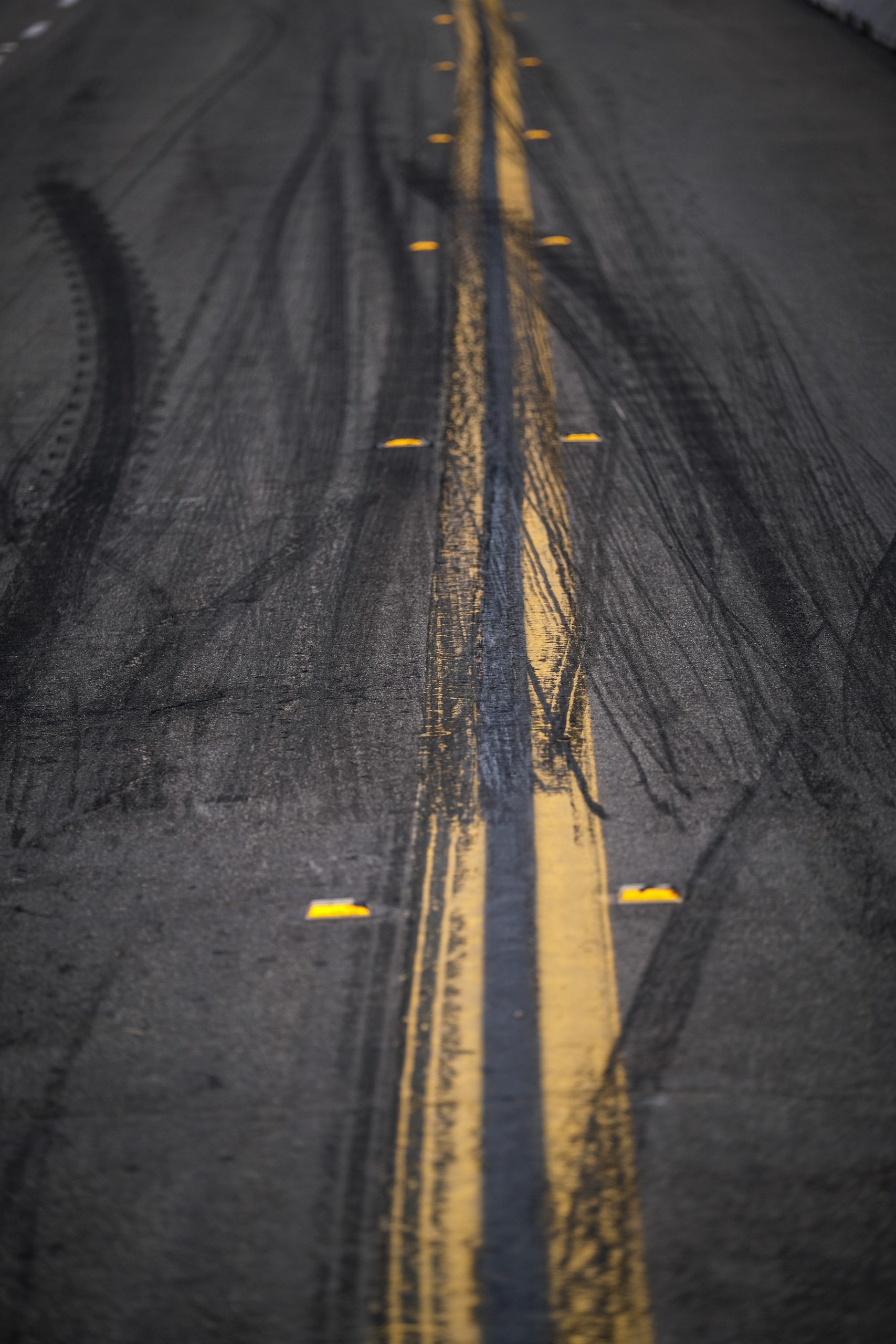 Article photography by: @LIVEMOTOFOTO
"If you have been involved in a motorcycle accident, don't let it steal your freedom! Call 1-800-4-BIKERS to learn how an experienced motorcycle accident lawyer can get your bike fixed, money for your medical bills, and compensation for your pain and suffering."