We could tell you that Jacqui Van Ham is "the voice" of the motorcycle industry. But you already knew that. And if you didn't, where have you been? Instead, we're going to tell you what Jacqui is all about. In two words: dogs and snacks.
Ok, maybe we need more than two words.
Jacqui Van Ham is the only woman currently announcing motorcycling events. We're talking about race commentary here. Yes, there are several women who do the pre and post-race interviews as well as interviews on the podium. But full race commentary in the box? That is Jacqui's realm. It makes her an anomaly in this sport because she's the only woman in that role. And yet, she continues to hustle, while staying humble and keeping that larger-than-life smile on her face at all times. We really don't know how she does it.
"You know, I'm just really out here trying to make a living. I'm really pumped to be in this time and in this space and in this community because even though 2020 was a lot of suck in a lot of ways, I really do think it's a really exciting time."
"I think the uptick in e-bikes and E bicycles is super exciting. I think the fact that Harley Davidson is putting out an adventure bike right now is super exciting. I think that BMW putting out a retro classic cruiser right now is super exciting. I think that having all of these brand new riders is genuinely super exciting."
The brand new riders Jacqui is talking about are the huge influx of new motorcycle owners the community gained during the pandemic. She firmly believes that now is a crucial time for the industry to step up and adapt to the changing audience and customer base. And new riders need a lot of support. Here's where Jacqui's expertise comes into play.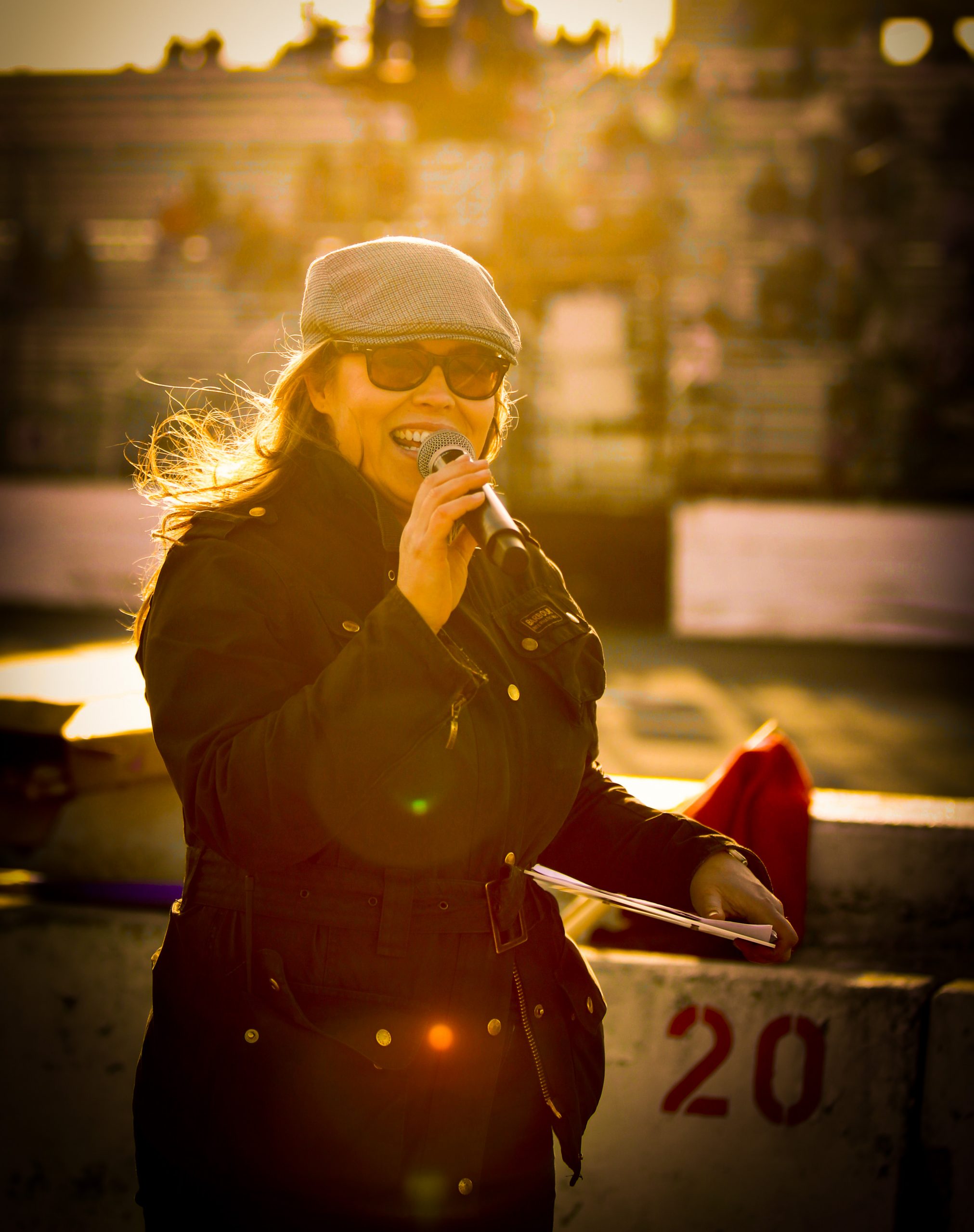 "These people need training. These people need advice. But really, these riders need inspiration, too. I'm really trying to be in the space of inspiring these new riders. As an example, I want to show them pictures of my camper van when I throw a dirt bike and drive to Utah with me and my dog. I want to go braap around Utah in the desert for a week and have fun and photograph the bejesus out of it. I want to document how we got there, and what we did. I want to show them that they can do this too, like how to rent an RV and go do that! I want to show all those types of stories of how to make that happen, how to connect the dots. I want to get new riders on the path of more adventures and going more places and seeing more stuff.
Jacqui's secret to reaching and connecting with new riders is simple: get back to basics.
"The one thing that I've always tried to do at all of my different jobs, whether its race announcing or announcing for a brand or digitally hosting a video for a company, is that I try to come at it with totally fresh eyeballs. I try to explain things and talk about things in a very easy-to-understand, digestible, easy to access way. "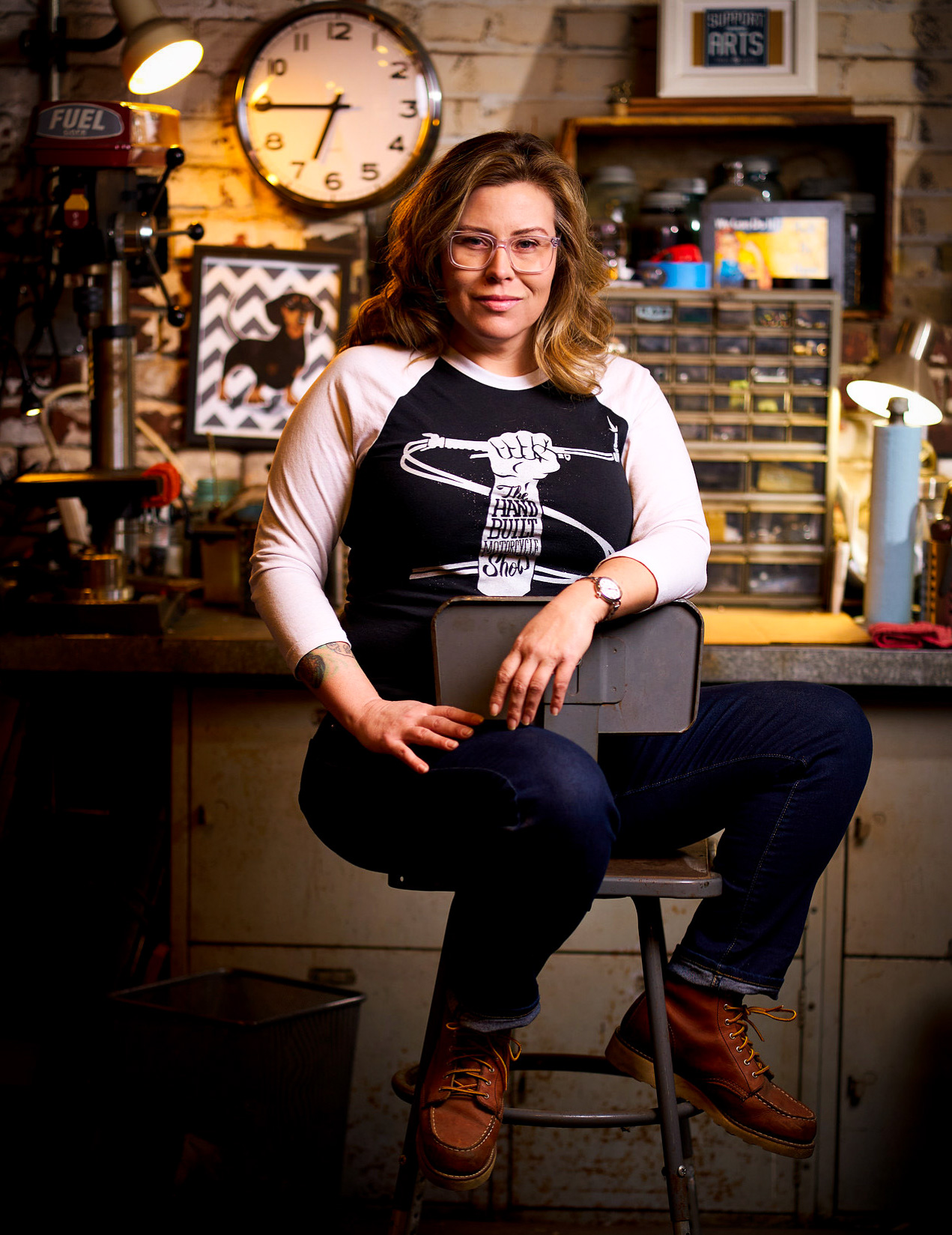 "Right now, if you get on the internet and look up motorcycle videos, even if it's just talking about events, they kind of talk above your head because they're so used to going to these places, doing these things, or working on these bikes. So, they use lingo and jargon and words that I think are so beyond the majority of motorcyclists. This happens especially with how-to videos and wrenching videos. I think we've got to get back to the basics, man."
Jacqui is more than willing to be that person that puts their hand up and says, "Hey, I don't know what you're talking about. Like, let's get deeper into that. And let's figure this out."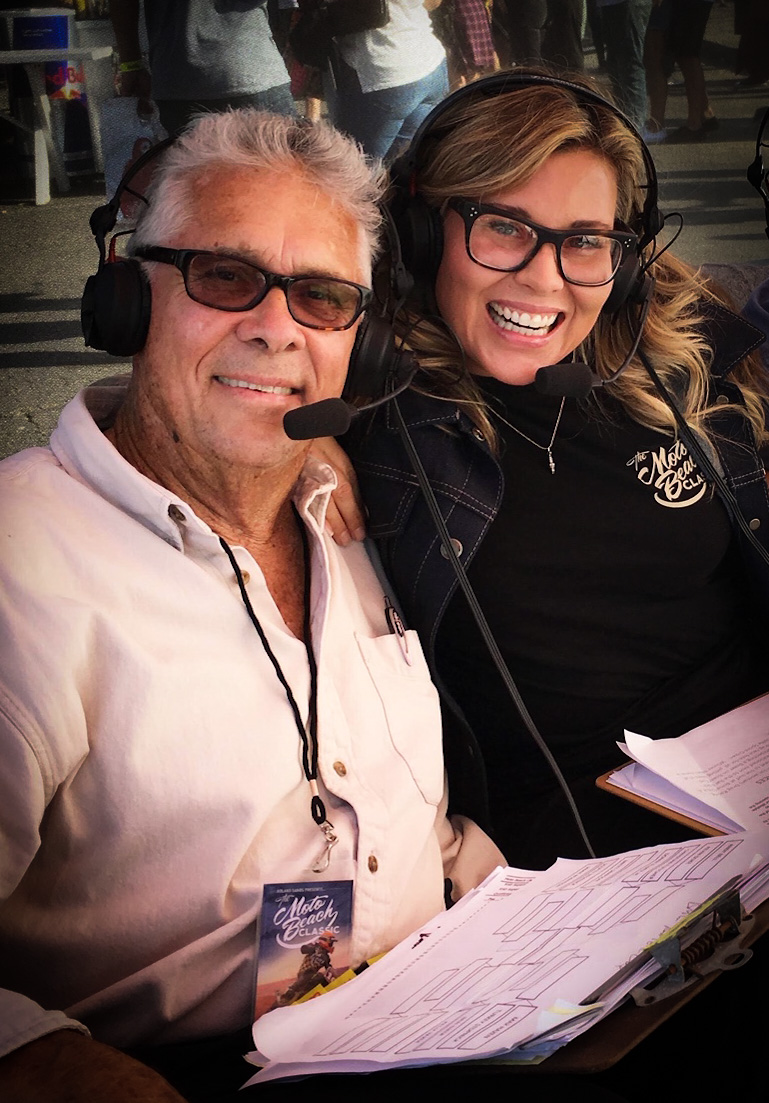 "For years I have worked with high-performance companies and they would all talk about hot cam. Well, what the hell is a hot cam? I had no idea what that was. So I sat down and got on the internet and did my research and taught myself what cams are, first of all. And then what is a hot cam and why does it matter? And why are all these performance companies saying it, but not explaining what the hell it is? Then I made a video about it."
Jacqui Van Ham has a library of videos that cover a wide range of topics, from the history of motorcycles to detailed explanations of how motorcycles work, including diving into the engine and transmission. You can find them on her official website: http://www.jacquivanham.com/ or on her Facebook page: https://www.facebook.com/Jacquivanhamofficial.
"My passion for being in the motorcycling industry is turning people on to things that they didn't know. Whether it's inspiring them to travel more, or go places by bike, or ship a bike and go have an adventure somewhere. Sometimes it's about explaining the nuts and bolts of motorcycles and how they actually work. Let's get a better understanding of what's happening underneath your seat."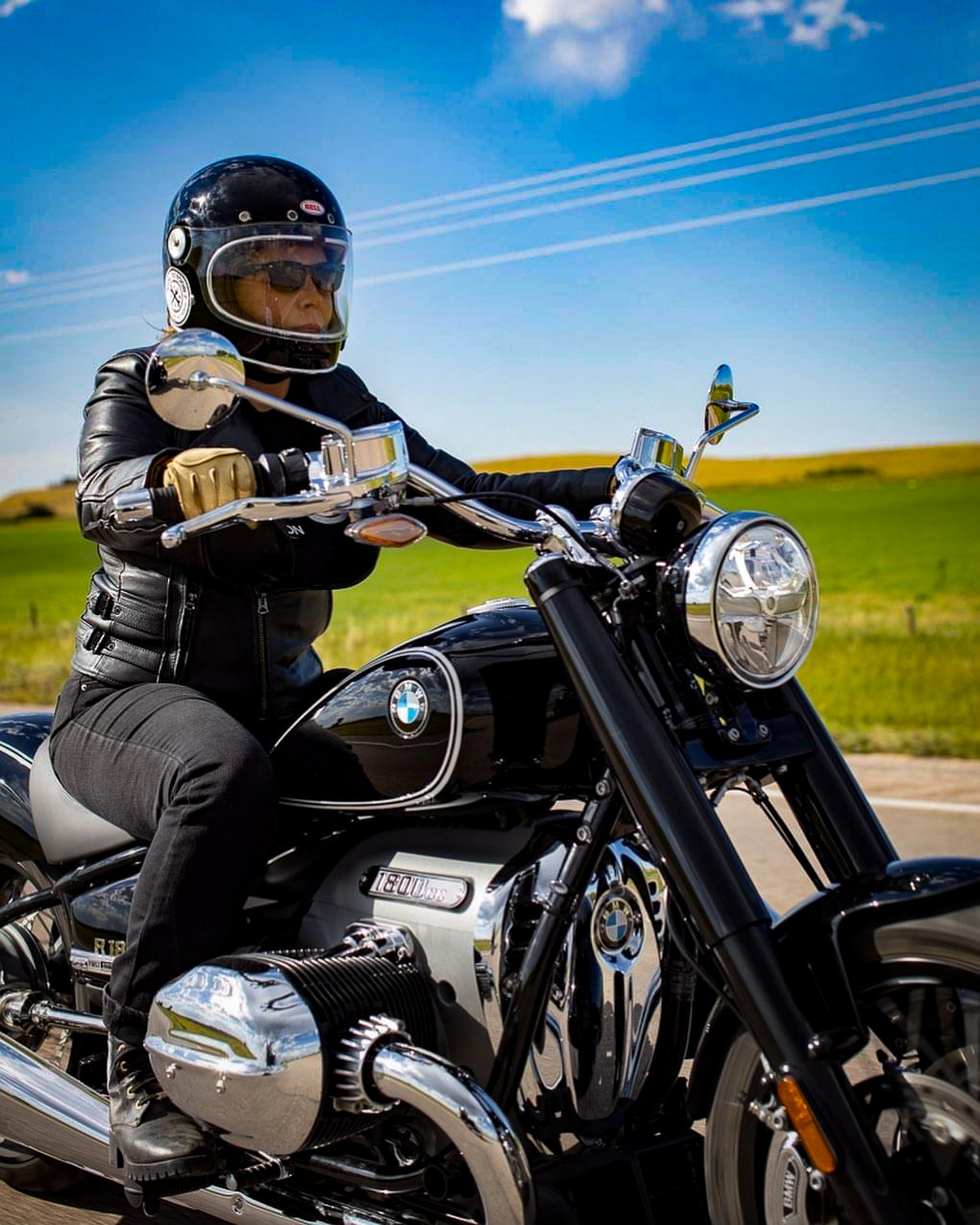 If videos aren't your thing, fear not! Jacqui is always at her best during live events, and she's at a ton of them. Anyone who has attended an event where Jacqui is announcing has learned something new. She's an encyclopedia of self-taught knowledge, with hands-on experience and a heart of gold.
"I make them feel the feeling. My passion is spreading the passion. My passion is spreading enthusiasm. My passion is inspiring people to live their best lives out here with power sports, having more adventures, doing things that they didn't think they could do, and turning them on to something that maybe they didn't even know that they would enjoy."
One of her lesser-known roles is to create what she calls "dirt monsters" out of her friends and fellow industry folk. And she doesn't do it for the money. On the contrary.
"One of my favorite things is turning people on to dirt bikes because it's so simple and they're cheap and little. Watching people light up on dirt bikes is to me as one of the greatest things ever, because I'm passionate about spreading the passion. And that's it. It's just an immediate give back to me when I see people light up like that."
Jacqui Van Ham with her 1972 BMW R75/5 came from the USA to the Petrolettes Festival, in Milmersdorf near Berlin (Germany) on 21 July 2018. Petrolettes is one of the biggest women-only motorcycle gatherings in Europe bringing together three generations of women. For three days 350 bike women mainly from across Europe enjoyed the third edition of the festival and their passion for motorbikes along with music, races, yoga, etc. The festival was initiated by members of The Curves, a collective of female motorbike riders from Berlin. Petrolettes Festival #3 2018 at Ahlimbsmühle, Milmersdorf, Bradenburg, Germany on Saturday, 21 July 2018. Copyright © 2018 Patricia Sevilla Ciordia, all rights reserved.
RBMA: What could possibly be next for the self-motivated professional talker?
Jacqui: I'm always looking for rad companies to work with. There are really good folks out here in all sorts of different stuff, you know, from manufacturers to parts and accessories. I dig all that stuff. I've always used the hashtag #allthingsmotorcycle in all of my media because, if it's got wheels, I'm stoked about it. I'm super down to check it out and learn more and ride the wheels off of it.
Written By: Brittany Morrow
"If you have been involved in a motorcycle accident, don't let it steal your freedom! Call 1-800-4-BIKERS to learn how an experienced motorcycle accident lawyer can get your bike fixed, money for your medical bills, and compensation for your pain and suffering."