Your North Carolina Motorcycle Accident Lawyers
Contact Us Today For a Free Consultation!
Motorcycle Accident Attorneys: Russ Brown Motorcycle Attorneys® have been fighting for motorcyclists' rights for decades. We are experts in motorcycle accidents and have carefully chosen local, independent counsel across the country to help guide your claim with free legal advice, even if you do not need an attorney. This can maximize your recovery. If you want justice and compensation for your injury, pain and suffering, call today for your free consultation.
Your North Carolina Motorcycle Accident Lawyers
BAM's North Carolina motorcycle accident attorneys have been personally chosen by renowned motorcycle injury lawyers and riding enthusiasts Russ Brown and Chuck Koro. All Russ Brown Motorcycle Attorneys® are selected for their knowledge of motorcycle law and for their success in handling motorcycle accident claims. Each is committed to protecting fellow riders rights and ensuring that no one in the biker community is taken advantage of unfairly. As riders themselves with solid decades of experience dedicated to helping injured riders, the injury accident attorneys in our BAM network rely on the collective strength, reputation and nationwide resources at our disposal—valuable tools that other random personal injury lawyers do not have. Even if your case is flawed or imperfect, the skilled expert motorcycle lawyers in Russ Brown's BAM program will work to recover for your pain and suffering, lost wages, and repairs. If you are involved in an accident, make the wise decision to put your case in the hands of our experienced motorcycle accident lawyers who understand what you are going through and who will guide you every step of the way. Even if you do not need an attorney, our free advice may help you improve the amount of your recovery. Call 1-800-4BIKERS today for a FREE consultation with your local area North Carolina attorney.
110,000 registered motorcycles in North Carolina means a wide array of bikes on the road in all parts of our geographically diverse state. Not only are Tar Heel State residents frequently out busting a move on their bikes, but so are many tourists–all anxious to tackle America's Number One Road for Motorcycle riding. Where else in the U.S. will you find a destination like Tail of the Dragon with 318 delicious curves packed into a dizzying 11-mile cartoon squiggle? Right here in North Carolina, where, obviously, we can't get enough of a good thing. Well if you're brave and tough enough to make all the tight turns on US 129, then you've probably been riding a while and been around long enough to know a few people who haven't been so lucky. BAM (Breakdown Assistance for Motorcyclists) is here 24/7 to help North Carolina riders who have a roadside emergency with FREE emergency breakdown assistance. Over 2,000,000 riders have committed their time and resources to keep this program strong and a few hundred of the best and brightest motorcycle lawyers have been selected across the country to provide free legal advice–even when you do not need representation. Russ Brown Motorcycle Attorneys® are a uniquely special group worthy of your trust. We Ride – We Care – We WIN. Call 1-800-4BIKERS today.
North Carolina Motorcycle Laws
Daytime Use of Headlight Required by state law N.C.G.S. 20-129 (c) Modulating headlight permitted per Code of Federal Regulations, Title 49, 571.108
Safety Helmet is required by law; North Carolina General Statutes, 20-140.4
There is no restrictions on Handlebar Height
Helmet Speakers No Restrictions
Lane Splitting Not authorized
Eye Protection is not Required
One mirror required by law; N.C.G.S. 20-126 (c)
Motorcycles are permitted to operate two abreast in same lane; N.C.G.S. 20-146.1
Muffler Required, cut-outs prohibited; N.C.G.S. 20-128
No Passenger Age Restriction
Passenger Seat and Footrest required if carrying a passenger; N.C.G.S. 20-140 (1).C.G.S. 20-140 (1)
State Insurance Requirements Compulsory Liability (Minimum Limits)(30/60/25)
*ALWAYS CHECK YOUR LOCAL DMV PAGE FOR THE MOST UP TO DATE MOTORCYCLE SAFETY LAWS*  IN ADDITION,
Looking for the best North Carolina
Attorneys near you?

We Ride – We Care – We Win!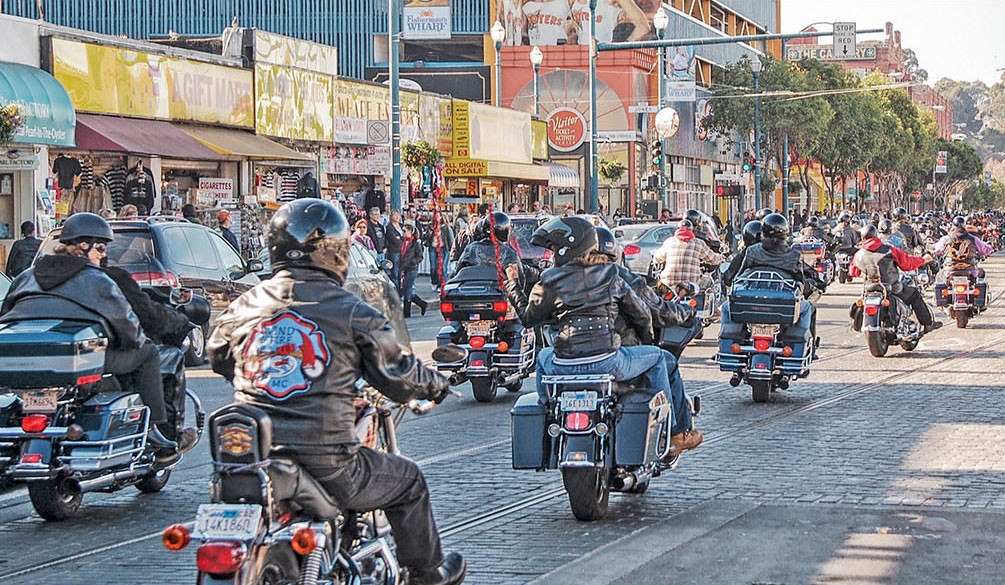 Event Description in California, all riders must wear a D.O.T. certified helmet. The state also requires motorcyclists to have EPA-compliant exhaust systems on their model year 2011 and newer motorcycles.
California motorcycle applicants under 21 years of age are required to complete a Basic Rider Cource before they receive a motorcycle instruction permit. Motorcycle applicants 21 years of age and older are encouraged.